Welcome
MY NEW INSTAGRAM IS "American_dogman" I will have more pics of my dogs on Instagram. And pics of dogs that are not on this site.
BOTH OF THESE DOGS ARE SERIOUS DOGS.
NOT THE SLOPPY LAZY TYPE, THESE ARE LARGE HIGH DRIVE DOGS THAT WILL PROTECT YOU AND YOUR HOUSE. THEY WILL ALSO CATCH HOGS, AND IF A COYOTE JUMPS IN THE YARD WITH THEM HE IS DEAD. THEY ARE VERY STABLE MINDED DOGS AND CAN BE TRUSTED WITH KIDS THESE DOGS HAVE A "ON OFF SWITCH" WHICH MAKES THEM VERY PLEASANT TO BE AROUND. VERY HEALTHY AND NO DRAMA. IT'S AMAZING TO SEE THE WAY THESE TWO MOVE. I CAN ROAD THESE DOGS IN THE MOUNTAINS, AND AS YOU SEE I KEEP THEM TRIM BECAUSE THEY ARE WORKING DOGS. BOTH HAVE PROVEN TO BE VERY HARD DOGS AND IN TRUE TOSA FORM THEY BOTH HAVE EXTREMELY HIGH PAIN THRESHOLDS. NO SCREAMING OR LETTING GO. I HAVE PERSONALLY WORKED THESE DOGS AND TESTED THEM VERY HARD.
TOS INU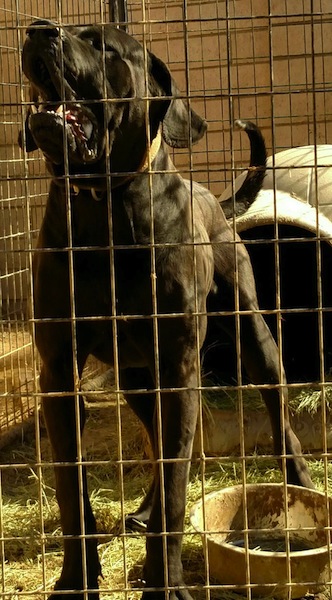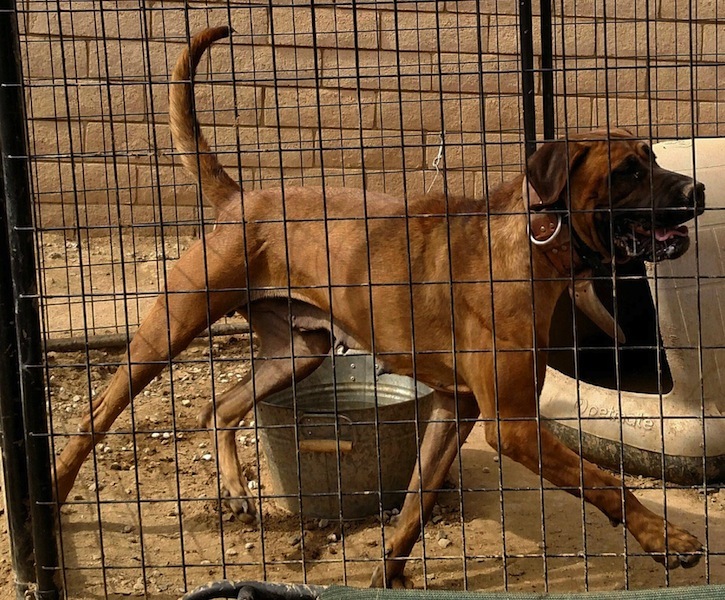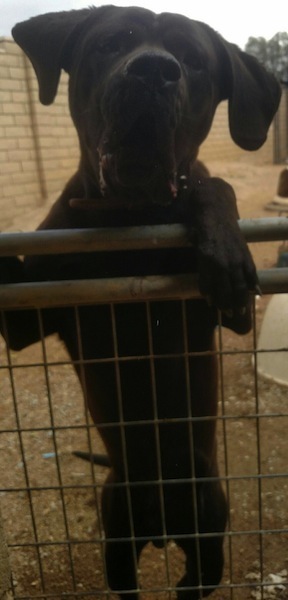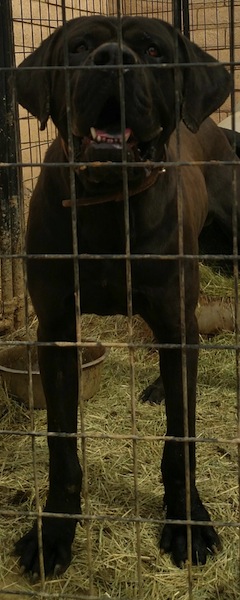 MALINOIS X PIBULL(6 MONTHS OLD)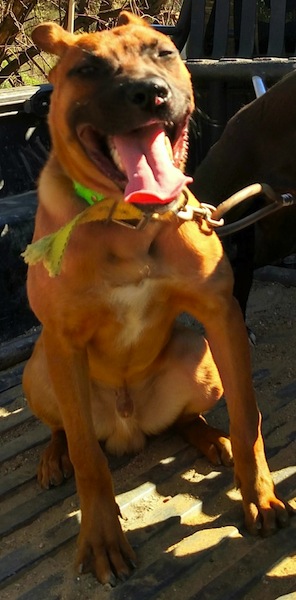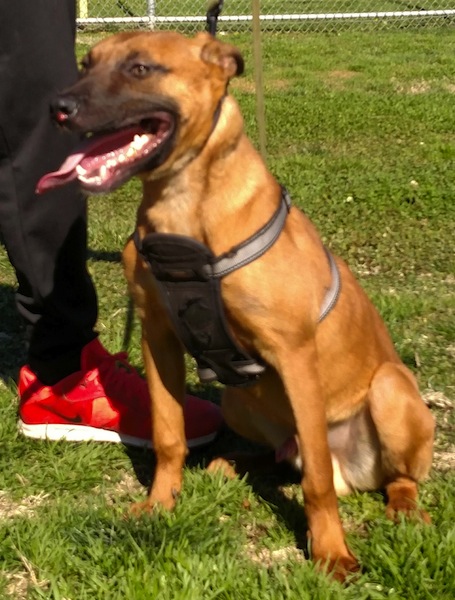 THIS PUP GENETICALLY BITES FULL AND DEEP.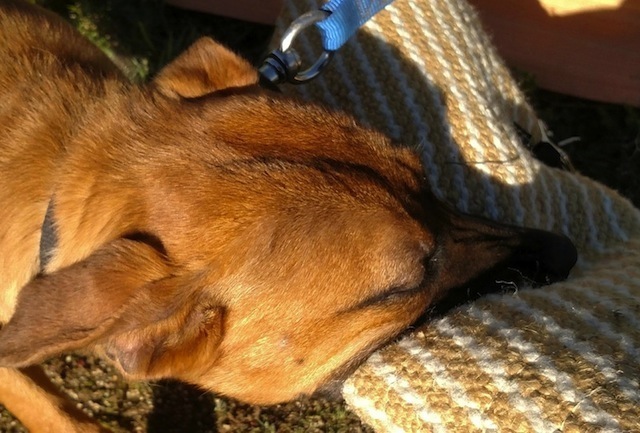 HE IS ALREADY VERY VERSATILE AND IS CRAZY FOR PIGS.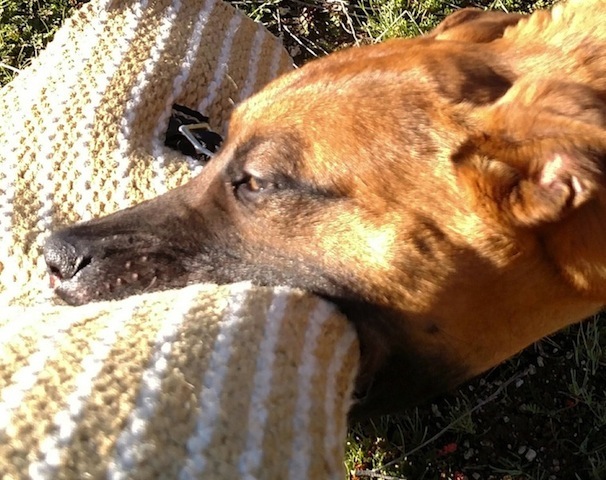 HE BITES BETTER THAN SOME GROWN IMPORTED DOGS I HAVE SEEN.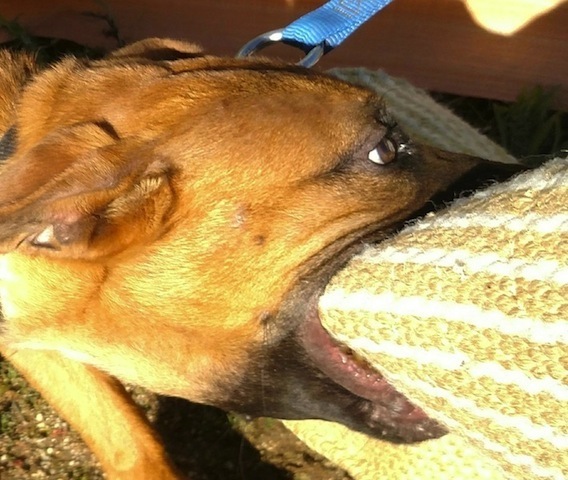 BULLTERRIER PUP(NOT FOR SALE)
THIS PUP HAS A TON OF DRIVE.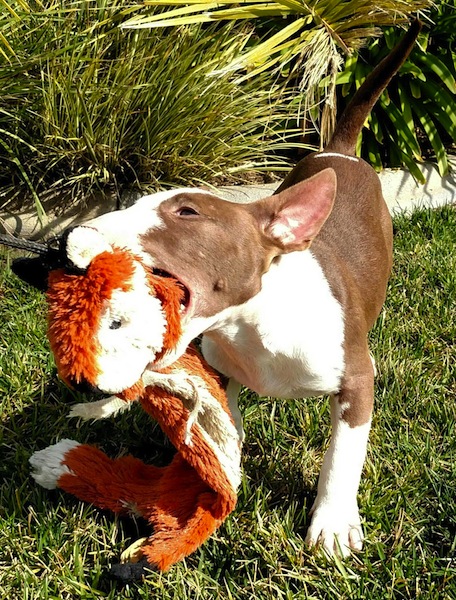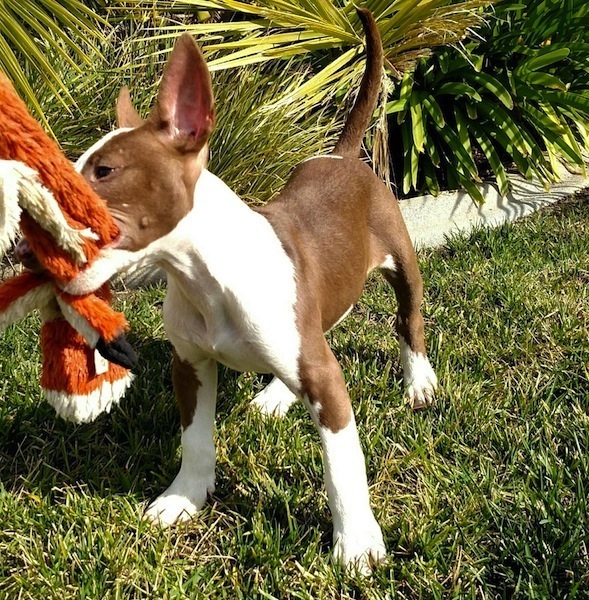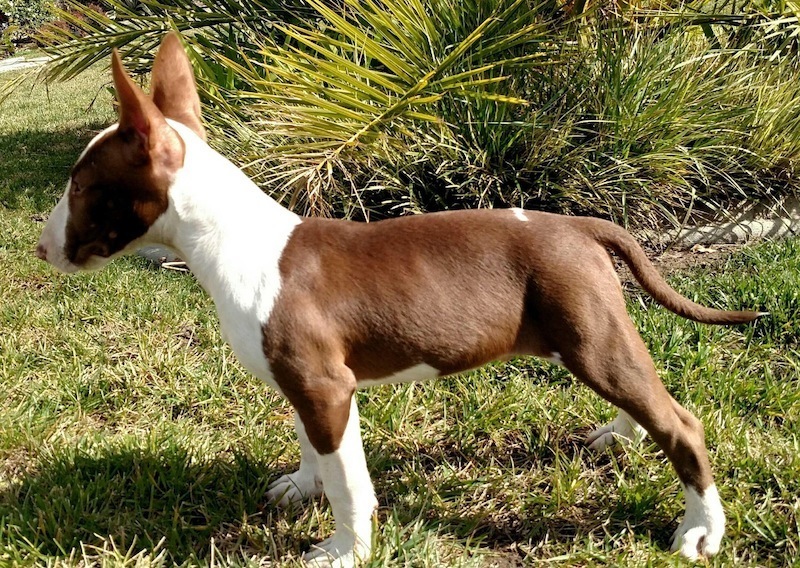 SOUTH AFRICAN BOERBOEL(IMPORTED FROM SOUTH AFRICA) HE'S A LEAN 120LBS AT 18 MONTHS.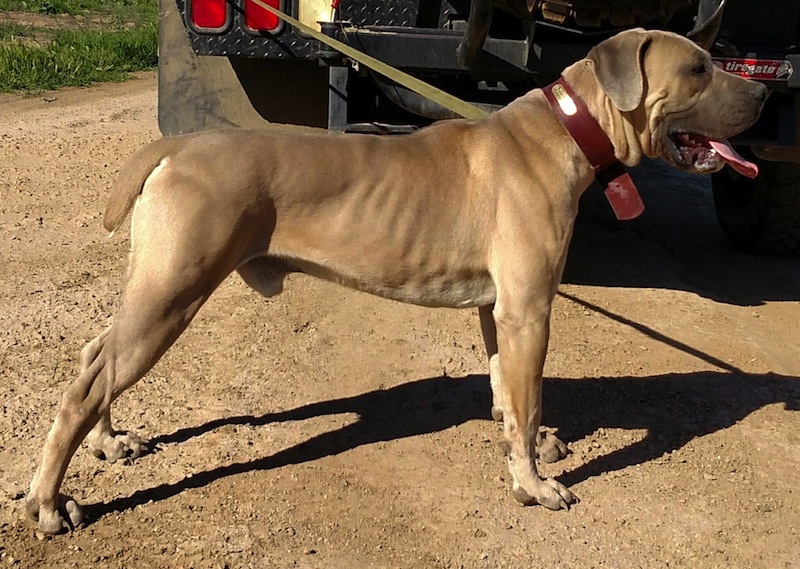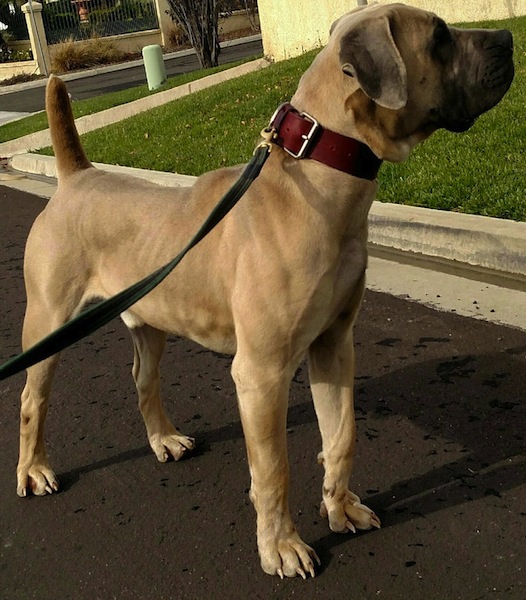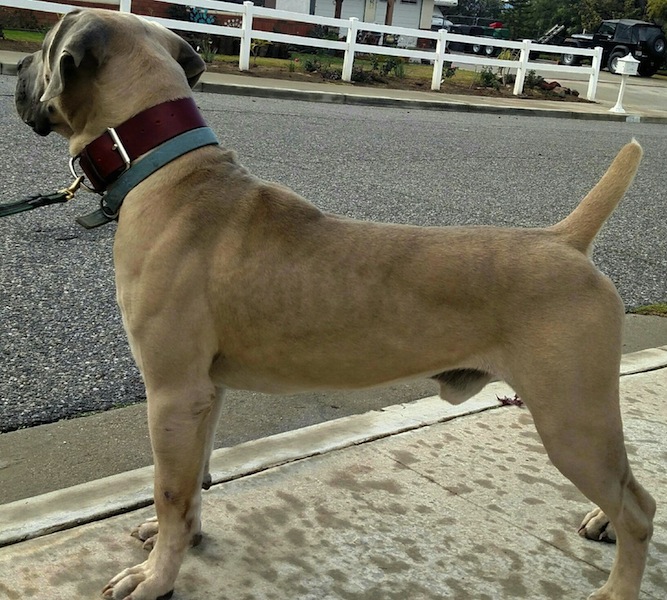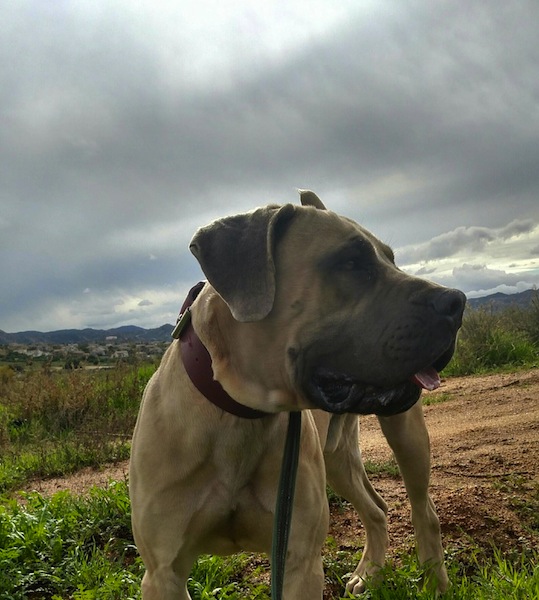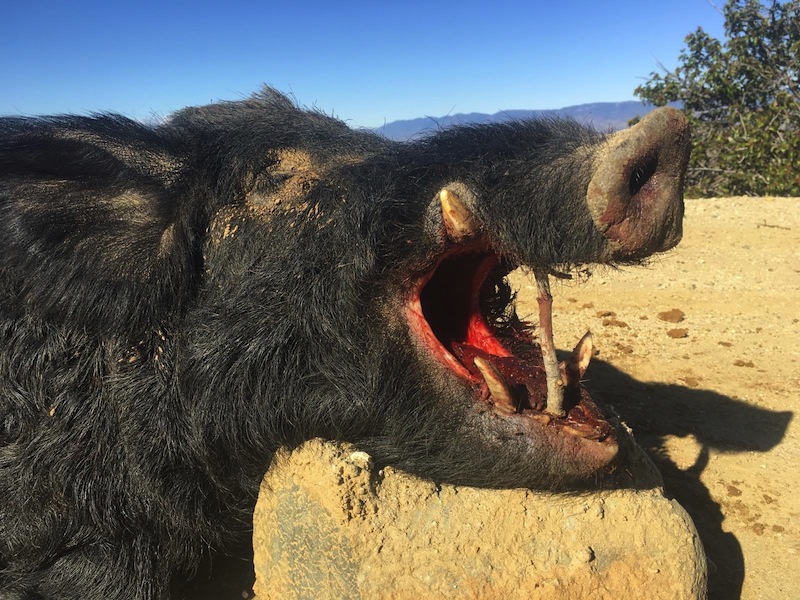 100% WORKING DOGS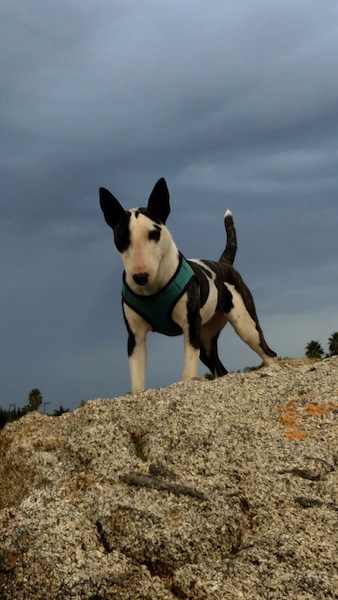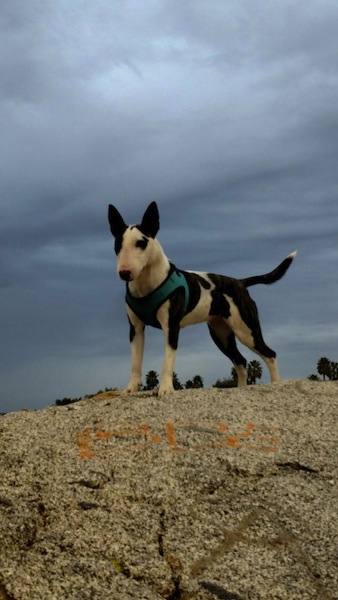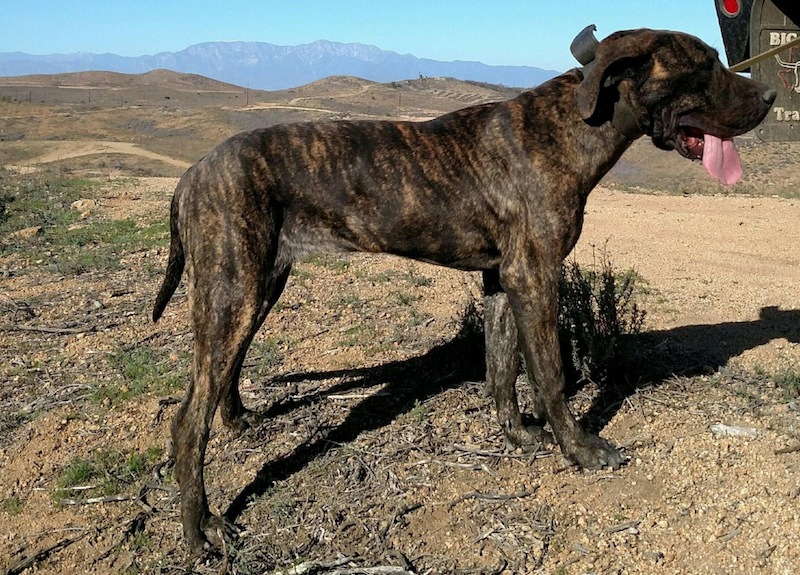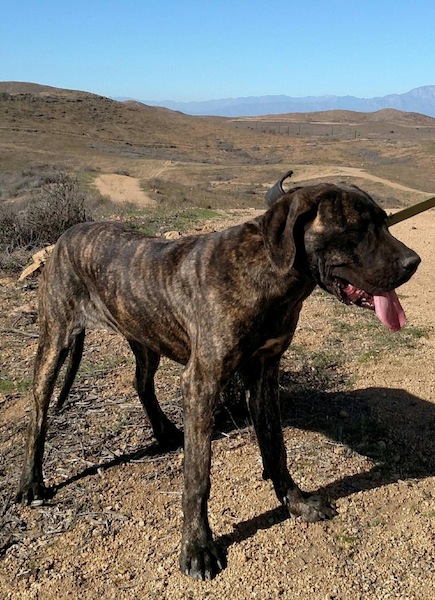 FEM BULLTERRIER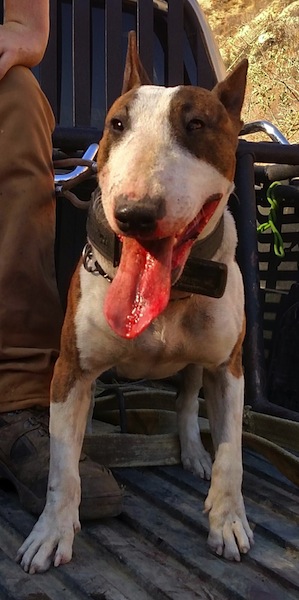 FEM BULLTERRIER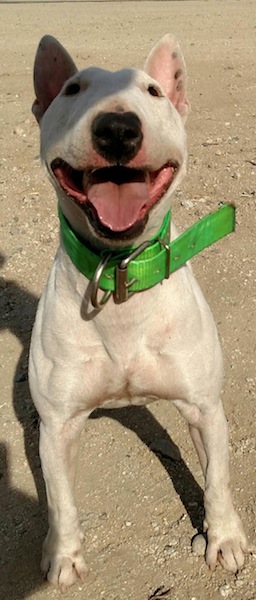 HAMMER X TSUNAMI MALE 2YRS OLD 17LBS, HE LIVES IN THE MIDWEST.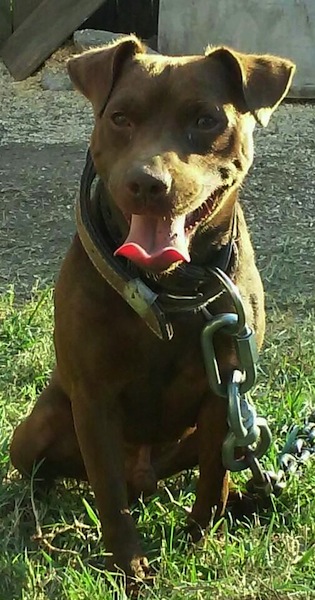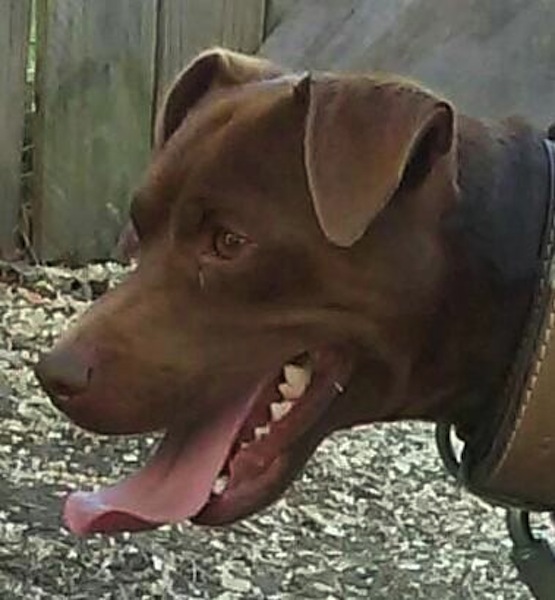 THIS FEMALE BULLTERRIER IS SMALL ATHLETIC AND FULL OF DRIVE.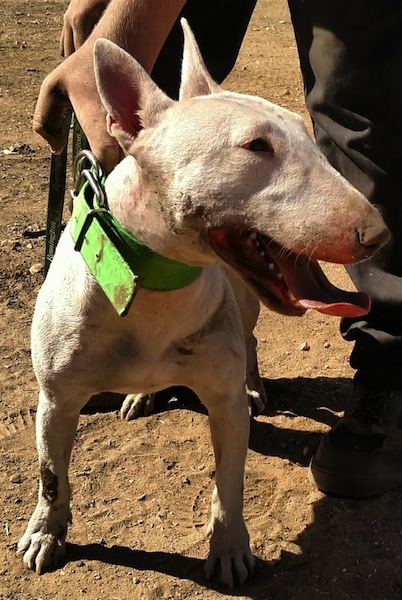 *10-13-16..COYOTE ATTACKS 6 YEAR OLD BOY IN IRVINE CALIFORNIA PARK, IN MIDDLE OF DAY. PARENTS TRY TO FIGHT COYOTE OFF AS YOTE ATTEMPTS TO DRAG CHILD AWAY*
THIS TOSA INU HAS BEEN TESTED HARD. HE DOES NOT NEED ANY HELP FROM ANOTHER CATCH DOG, HE CAN HANDLE BIG BOARS BY HIMSELF. I HAVE NEVER SEEN HIM GRAB A BOAR ANYWHERE BUT THE EAR OR HEAD. HE IS A GREAT PERSONAL PROTECTION DOG AND IS TRUST WORTHY WITH KIDS OF ALL SIZES. FOR THOSE OF YOU USING CATCH DOGS, WHATEVER YOU DO MAKE SURE YOU INVEST IN GOOD CUT VESTS. THIS DOG IS ALIVE BECAUSE I WASN'T CHEAP AND I SPENT A LOT OF MONEY ON CUT GEAR FOR HIM. HE WOULD RATHER DIE INSTEAD OF LET GO. I SAW HIM TAKE DIRECT HITS FROM A HUGE RUSSIAN BOAR WITH 3" CUTTERS DIRECTLY TO THE VEST. THE VEST HAD SOME DAMAGE BUT THE DOG WAS NOT SERIOUSLY INJURED.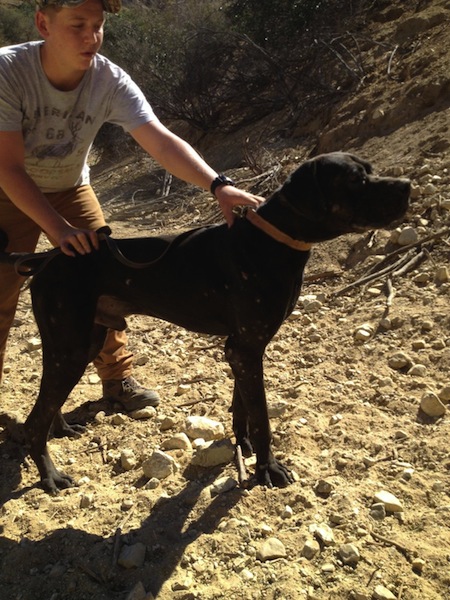 YOUNG DOGO PROVING HIMSELF ON A BAD BOAR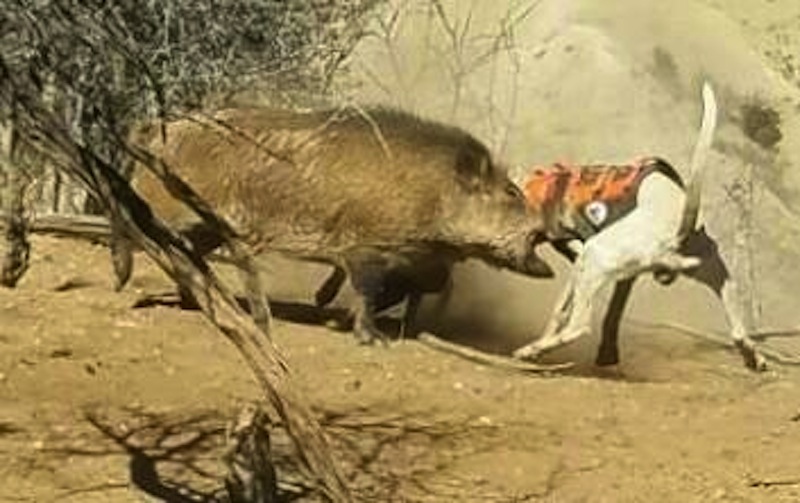 100% WORKING BULLTERRIERS
THIS FEMALE WAS IMPORTED FROM MEXICO.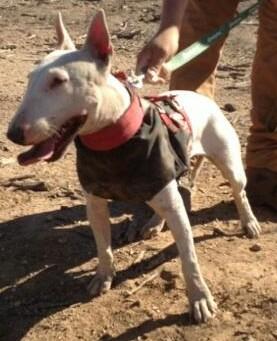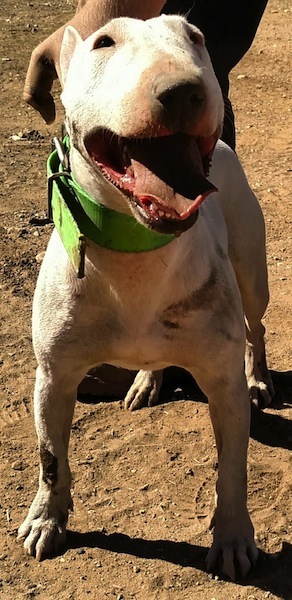 American Bulldog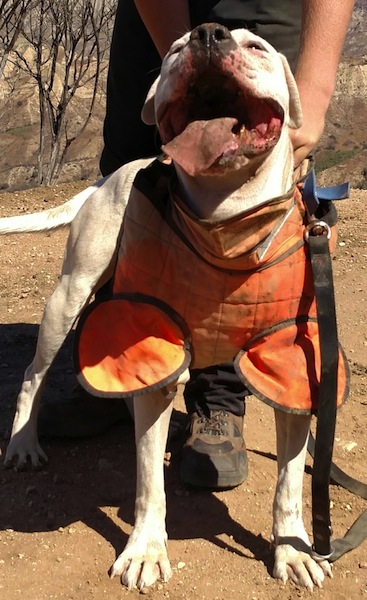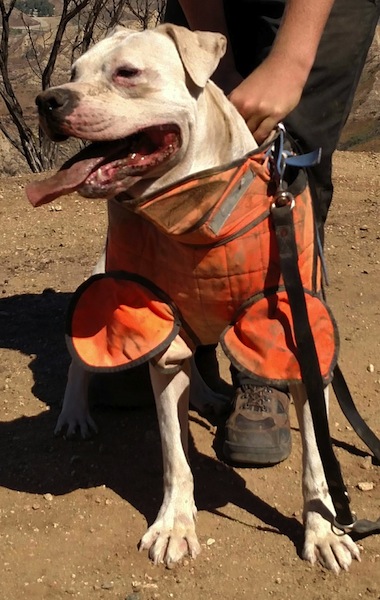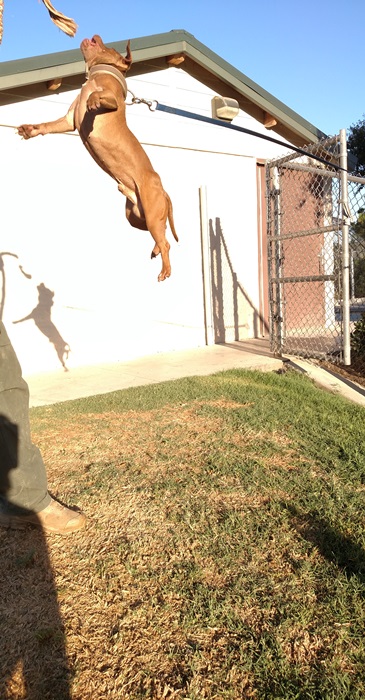 GRAPHIC HUNTING PICS
LEAVE NOW IF YOU DO NOT WISH TO SEE HUNTING WITH DOGS!!!
I HAVE A TON OF DOG PICS ON THIS SITE DATING BACK TO THE 1970'S. I DO NOT HAVE ALL OF THE DOGS YOU SEE HERE. MANY WERE TRAINED AND GIVEN AWAY TO FAMILY, FRIENDS AND HUNTERS. I AM ALWAYS TRAINING FRIENDS AND FAMILY MEMBERS DOGS. I HAVE RESCUED A LOT OF DOGS FROM VERY BAD SITUATIONS AND TURNED THEM INTO GREAT HUNTING DOGS AND PLACED THEM WITH HUNTERS.
DOGS THAT I HAVE DECIDED WERE NOT UP TO MY STANDARDS ARE FIXED AND PLACED IN PET HOMES.
I AM AMAZED AS I LOOK AT PICS OF DOGS ON MY SITE. MANY I HAD PAID THOUSANDS OF DOLLARS FOR AND I ENDED UP GIVING THEM AWAY. THAT IS THE REASON WHY I STARTED BREEDING MY OWN DOGS. I KEPT BUYING DOGS AND GIVING THEM AWAY BECAUSE THEY WERE NOT WHAT I WANTED IN A WORKING DOG.

FEEL FREE TO CALL(323)333-8178 ANYTIME TO TALK DOGS. I DON'T NEED TO SELL YOU ANYTHING. WORKING DOGS ARE MY PASSION NOT HOW I MAKE MY LIVING.
I GET CALLS AND EMAILS FROM ALL OVER THE WORLD FROM WORKING DOG FOLKS. THAT TELL ME THEY LOVE THE PICS ON MY SITE. THATS WHY THERE ARE SO MANY DIFFERENT DOGS PICS ON HERE. I HAVE TAKEN A LOT OF PICS OVER THE YEARS AND I NEVER REMOVE THE PICS.
PERFORMANCE MASTIFF PUPS 5WKS OLD. BOTH PARENTS ARE PROVEN CATCHDOGS, VERY PROTECTIVE AND DO NOT NEED ANY EQUIPMENT TO PROVE THEY ARE 100% MAN STOPPERS.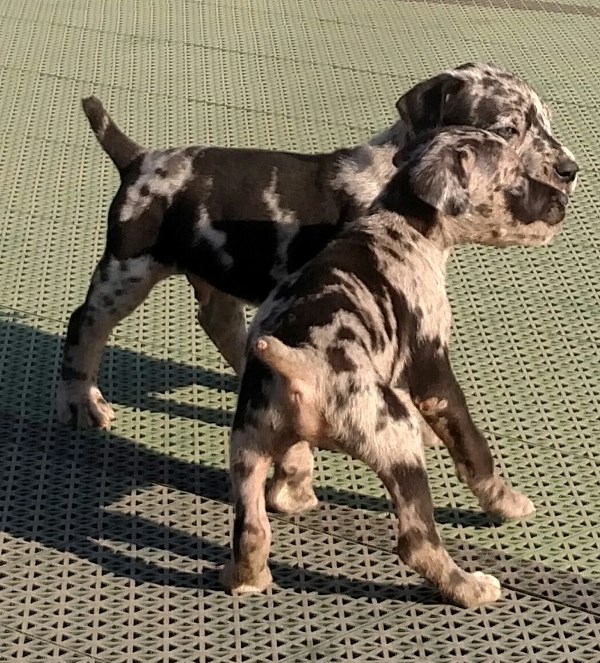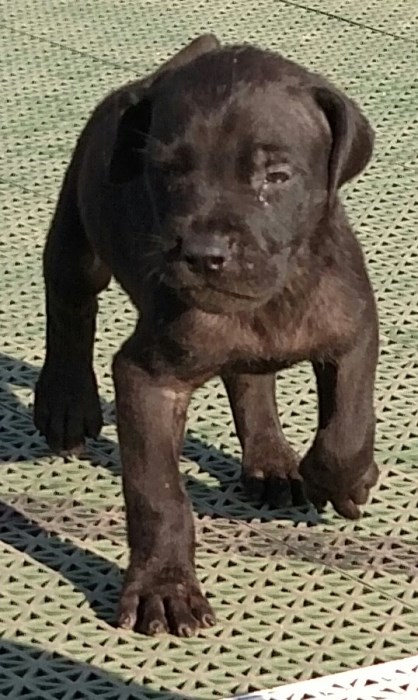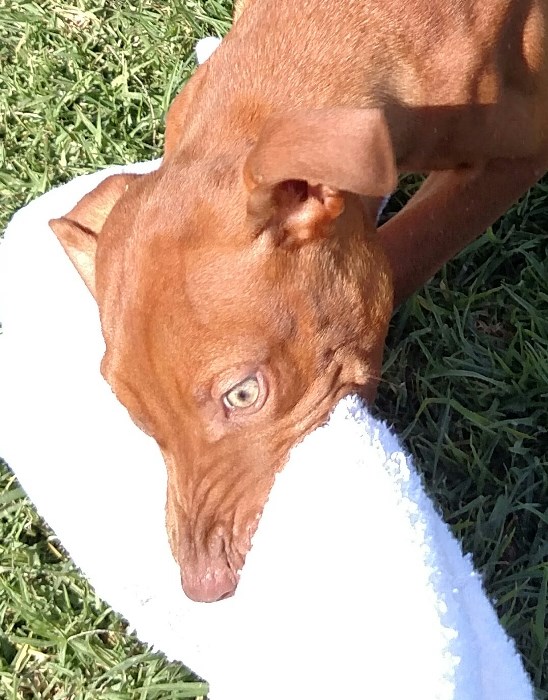 MALE MOUNTAIN CUR


THIS IS A PIT THAT I RESCUED LAST MONTH IN LOS ANGELES. I CONDITIONED HIM AND GOT HIM IN TO REAL GOOD SHAPE. HE WAS IN BAD SHAPE WHEN I GOT HIM. HE EVEN CAME WITH THE TYPICAL "L.A. DODGERS" SPIKED HARNESS LOL. I SHOWED HIM HIS FIRST PIG AND HE CAUGHT LIKE A CHAMP. THIS WAS ANOTHER GREAT DOG THAT GOT A SECOND CHANCE. MY BUDY HAS HIM AND IS HUNTING HIM EVERY WEEK AS A RUNNING CATCH DOG.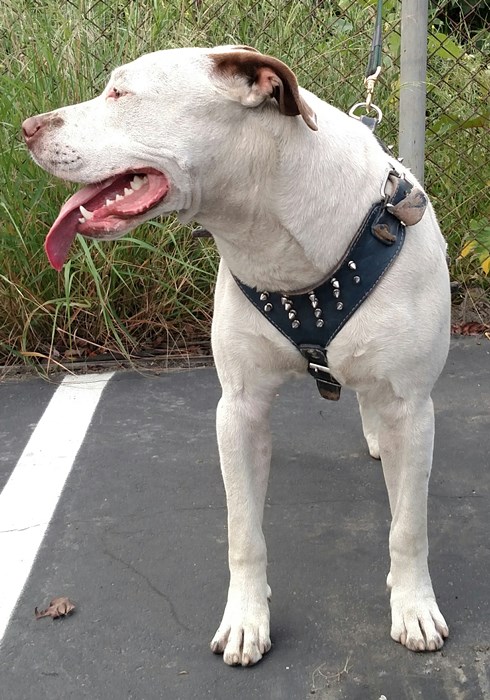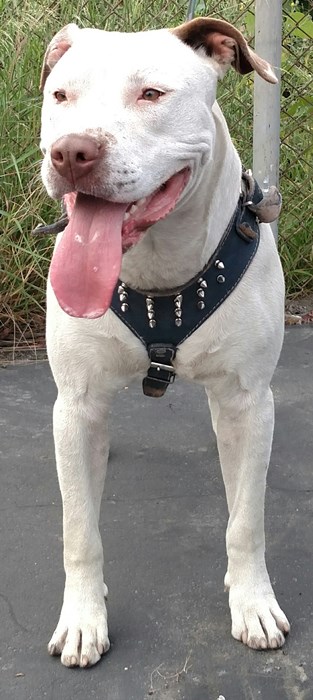 WORKING TOSA INU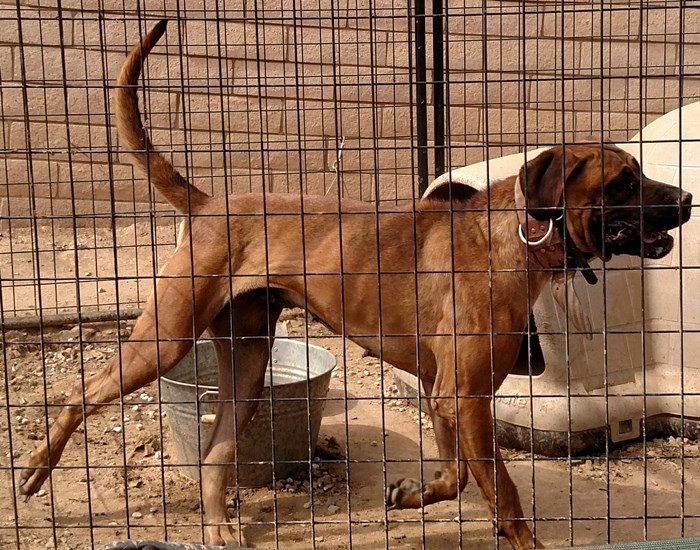 DOGO 1/4 PIT PUPS $500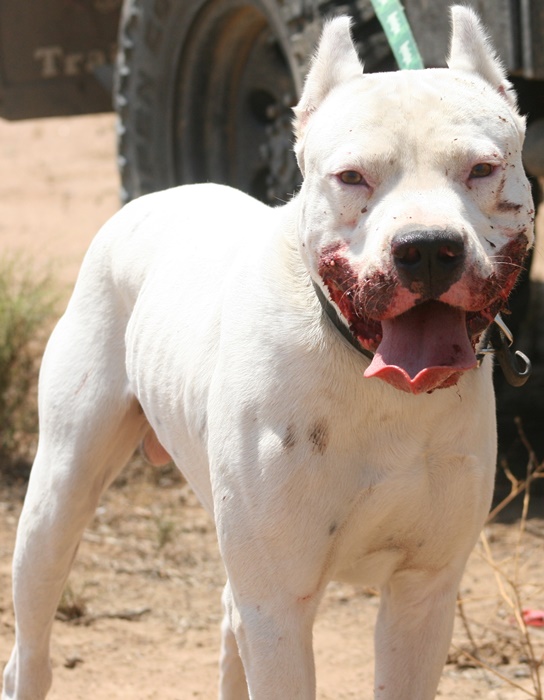 HARD WORKING GREAT DANE CATCHING HIS FIRST PIG. THIS IS BY FAR THE BEST GREAT DANE I HAVE EVER SEEN. HE IS A HARD WORKING CATCH DOG AND IS ALSO VERY PROTECTIVE AROUND THE HOUSE.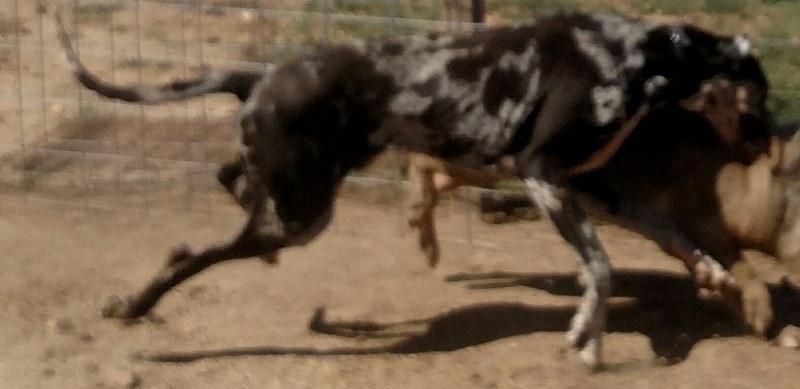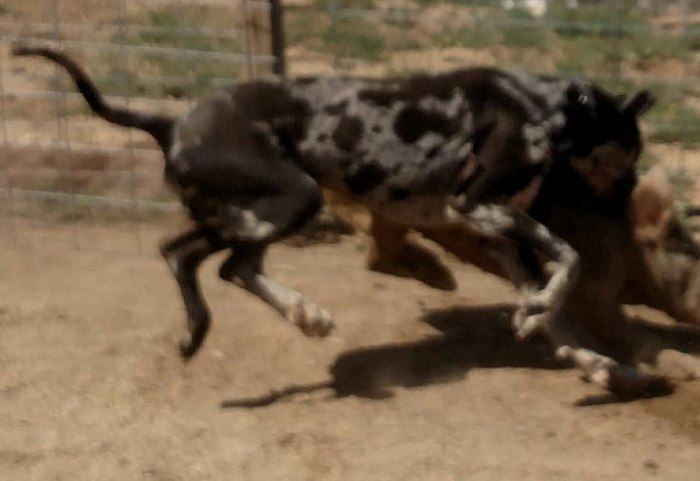 100% WORKING DOGS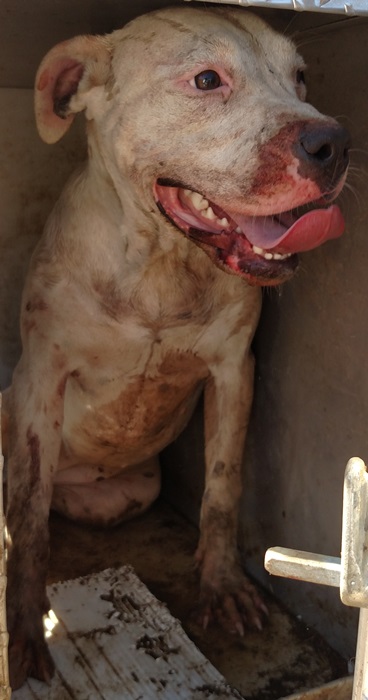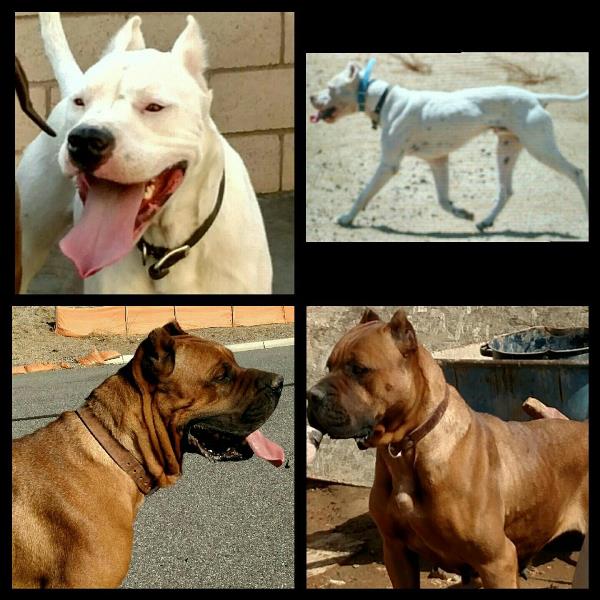 WORKING TOSA INU
MORE PICS ON "WORKING MASTIFF'S PAGE"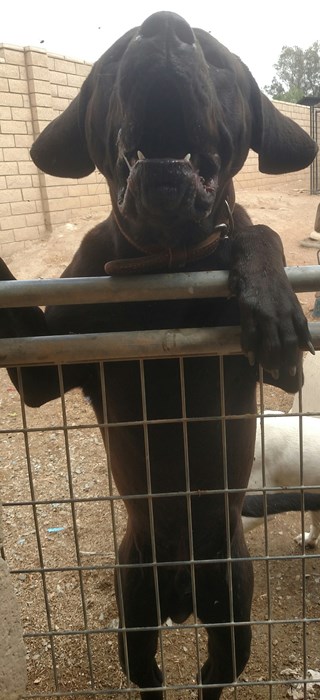 YOUNG PATTERDALE(BRED BY ME)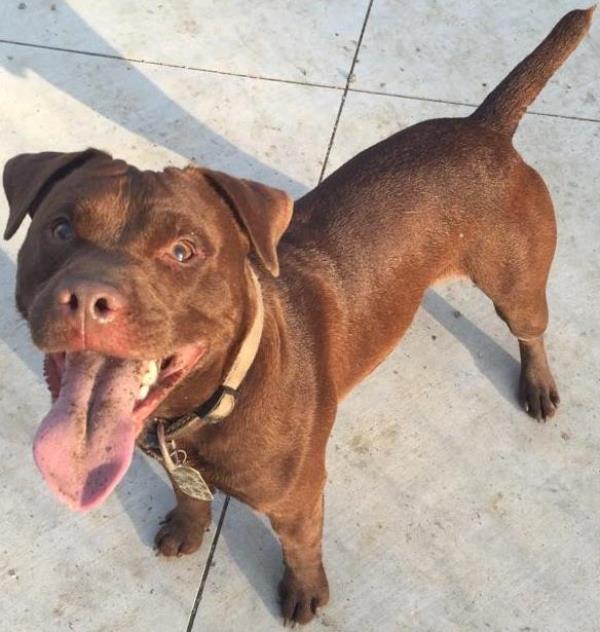 THIS FEMALE IS PART OF MY WORKING MASTIFF PROGRAM. I HAVE ALREADY ELIMINATED SEVERAL DOGS FROM MY PROGRAM(THEIR PICS ARE STILL ON PAGE BUT THEY WILL NOT BE PART OF MY PROGRAM).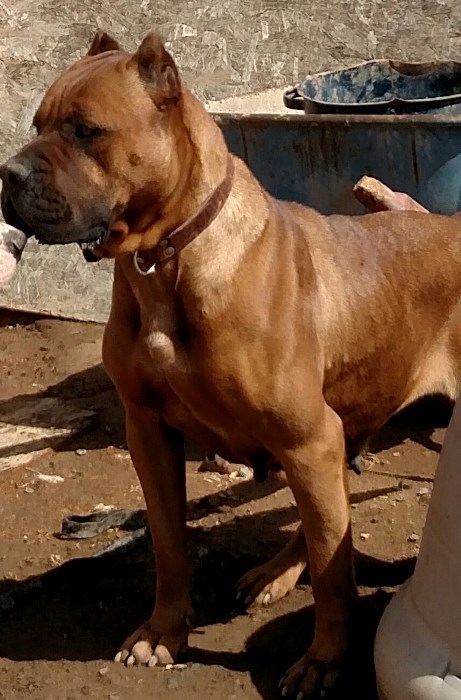 YOUNG PATTERDALE BRED BY ME.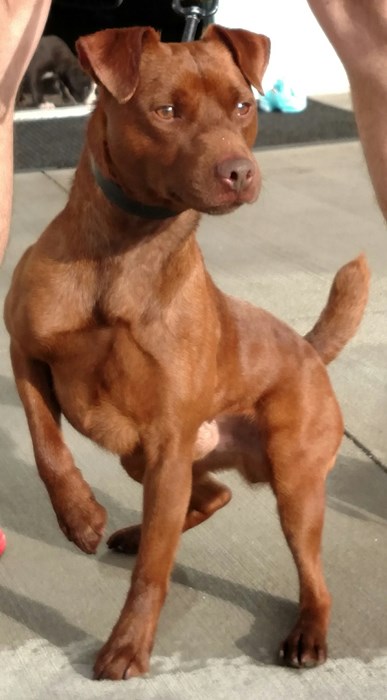 AMERICAN BULLDOG FEM ON LEFT MALE ON RIGHT(STANDARD TYPE)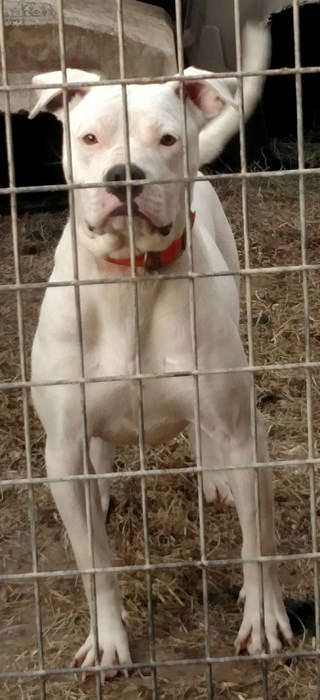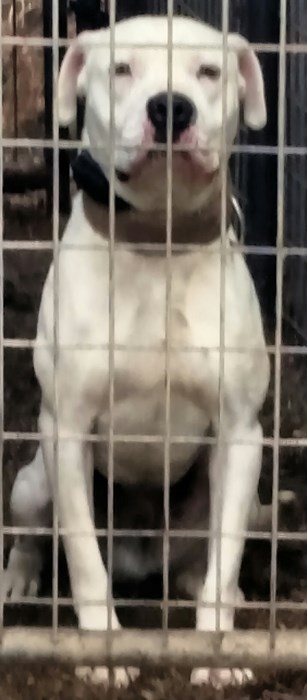 PATTERDALE PUPS PLAYING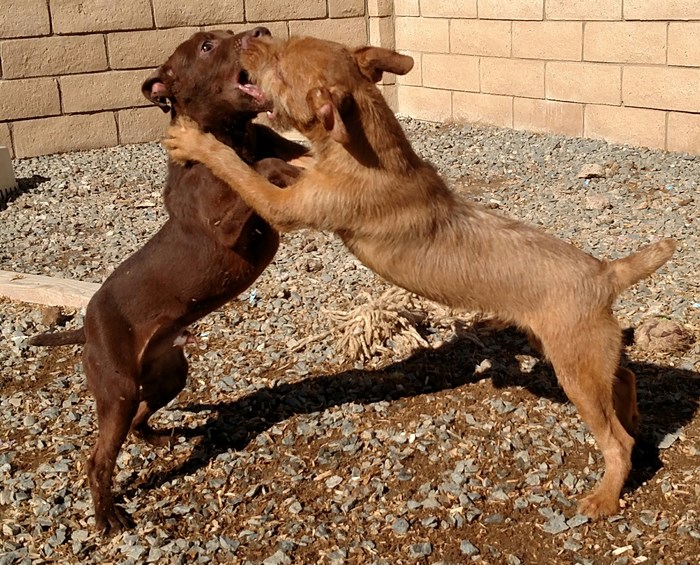 BLACK TOSA INU MALE PUP, IMPORTED BLOODLINES (9 MONTHS OLD IN PIC). YOU WILL NEVER SEE THE GIANT FAT SLOPPY TOSA'S HERE.
"KAMIKAZE"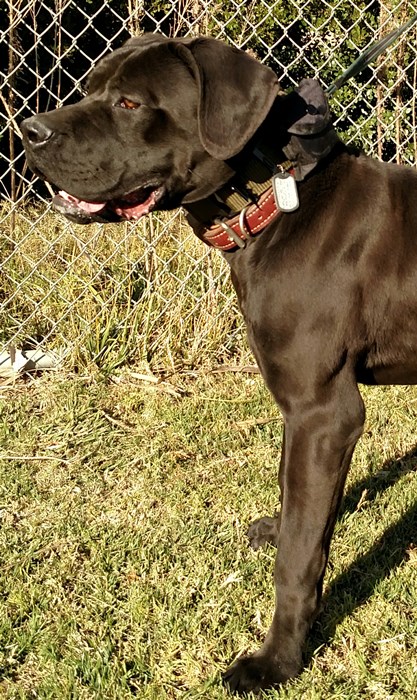 TOSA INU FEM (IMPORTED BLOODLINES)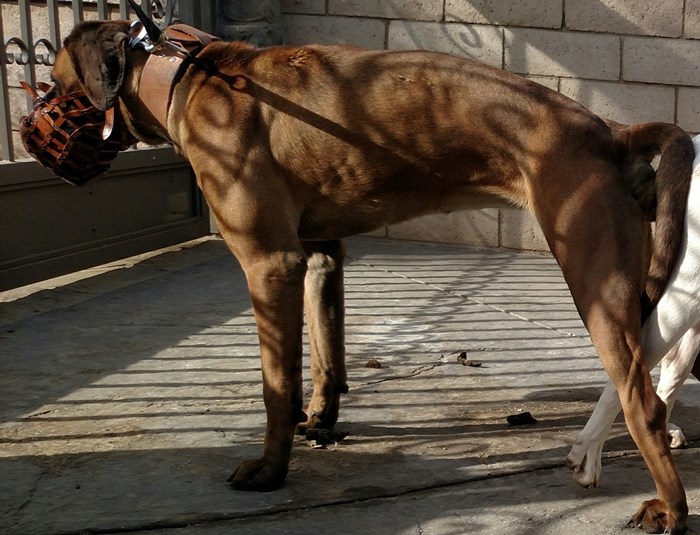 IMPORTED FEMALE DOGO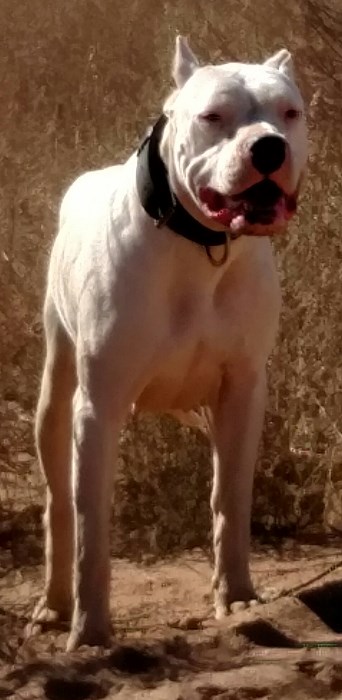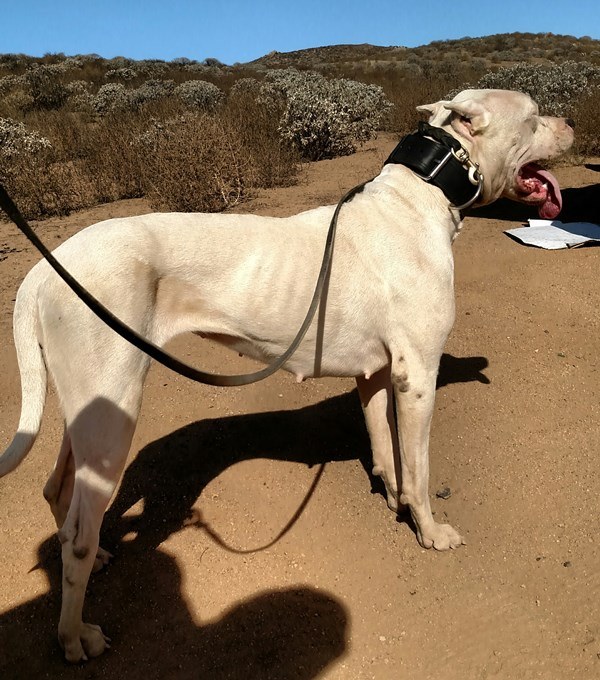 STANDARD AMERICAN BULLDOG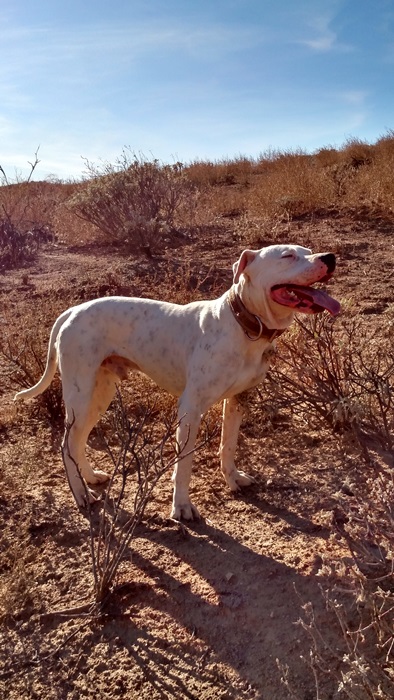 100% PROVEN WORKING DOGS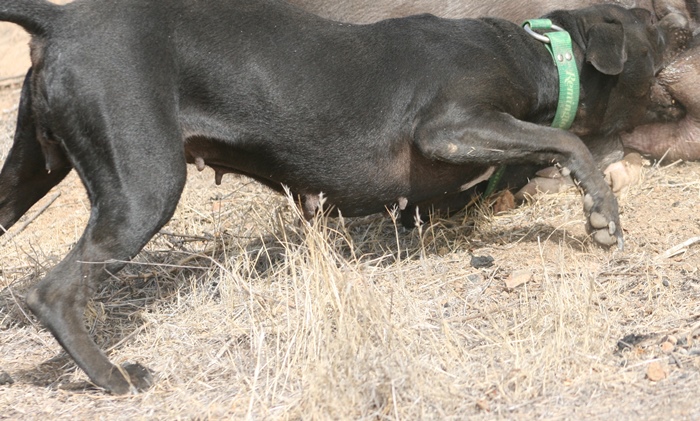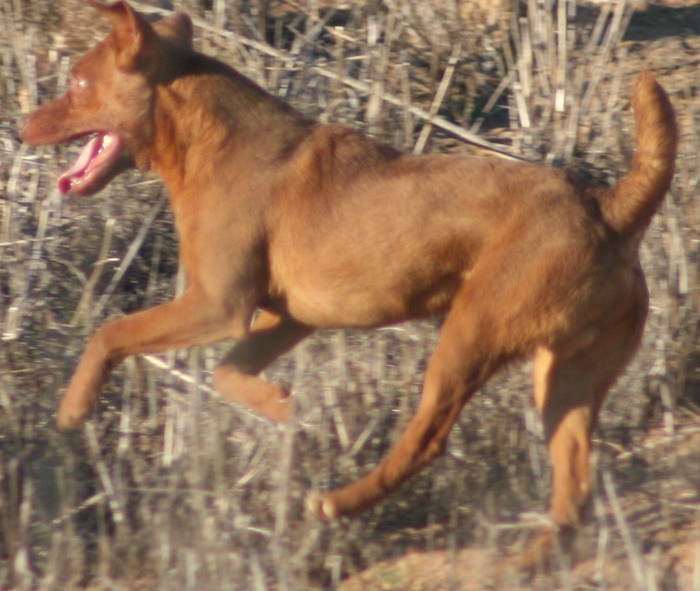 EVERYWHERE I TAKE MY DOGS THERE ARE MOUNTAINS. SHORT LEGGED BARREL CHESTED DOGS DO NOT WORK HERE, NO MATTER HOW MUCH HEART THEY HAVE. (I TRAINED THESE TWO AND GAVE THEM AWAY)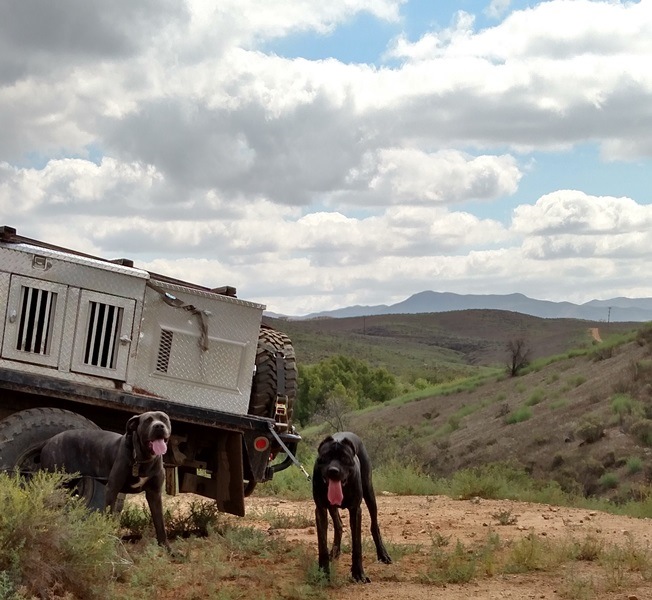 THIS IS A SON OF "YAK-DADDY'S"(JAGDTERRIER). I SENT HIM OUT OF STATE AS A PUP. THEY HAVE A PROBLEM WITH BOBCAT'S EATING GAME BIRDS IN THE STATE HE LIVES IN.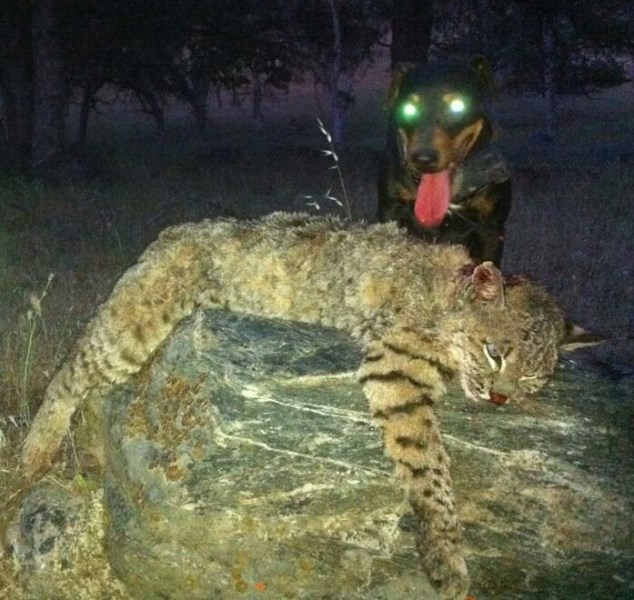 I DO NOT KNOW WHO "DIRT DEVIL PATTERDALE'S" IS BUT, I JUST GOT INFORMATION FROM A FRIEND THAT "DIRT DEVIL" CLAIMS TO HAVE A GRANDSON OF "HAAS". ONLY PROBLEM IS, "HAAS' HAS NEVER BEEN BRED. SO TO ANYONE OUT THERE THAT KNOWS WHO "DIRT DEVIL" IS LET HIM KNOW TO STOP USING MY PICTURES AND CLAIMING TO HAVE OFFSPRING OF A DOG THAT HAS NEVER BEEN BRED!!!
(READ TEXT)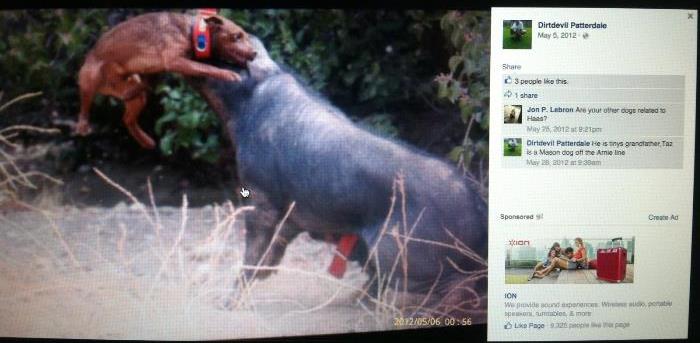 (GO TO "WORKING MASTIFFS PAGE") 100% CATCH DOG. NO RE-GRIPPING AND ABSOLUTELY NO LETTING GO. (I DECIDED NOT TO USE THIS DOG IN MY MASTIFF PROGRAM, HE WAS GIVEN AWAY)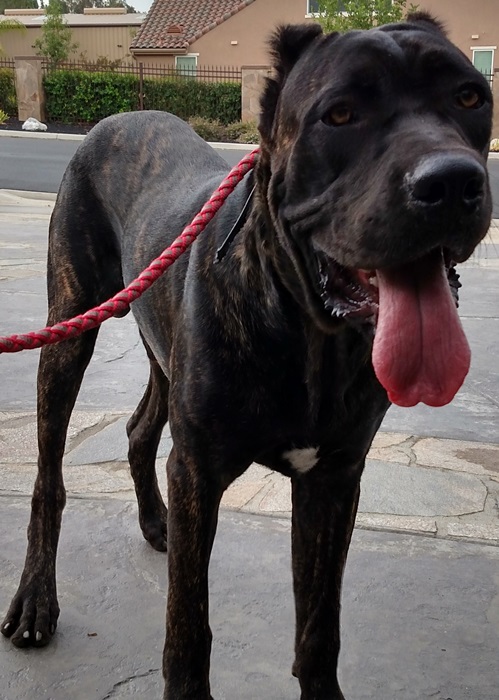 THIS BOY CAN HANDLE BIG HOGS BY HIMSELF.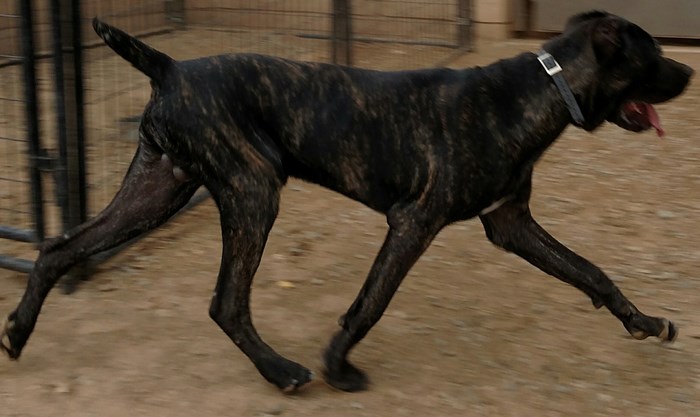 FEM BULLTERRIER SHE IS PLACED WITH A BUDDY.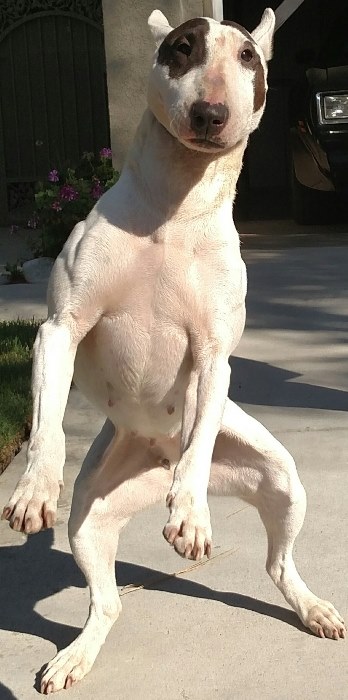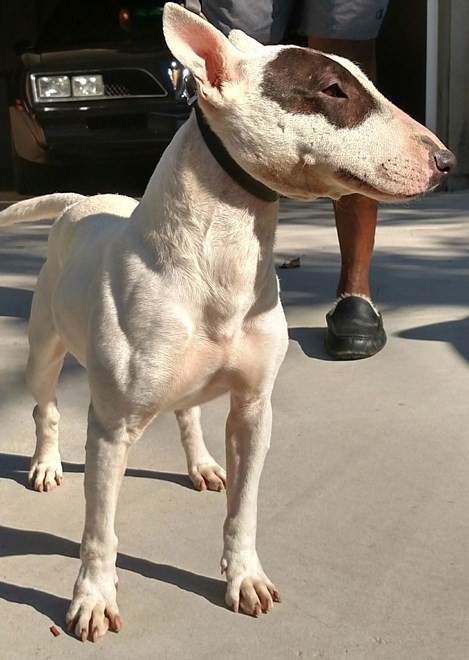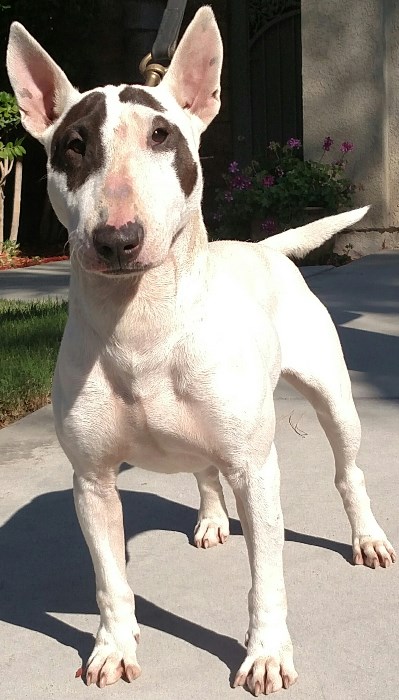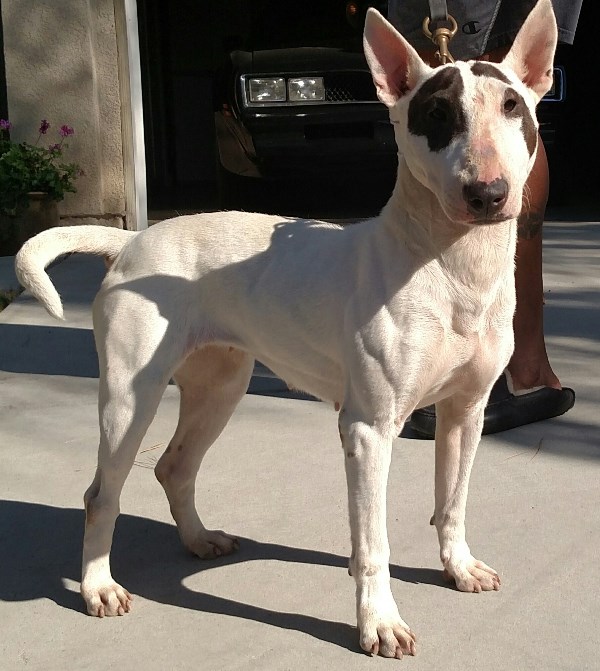 THIS IS ANOTHER "RENTERRIER" THAT ADRIAN HAS PLACED WITH ME. ADRIAN HAS ASKED THAT I CONTINUE HIS LINE OF DOGS. THIS DOG IS THE FATHER TO THE OTHER "RENTERRIER" ON MY SITE. HARD TO TELL IN PIC BUT THIS DOG IS VERY SMALL. EVERY "GOULD" BRED PATTERDALE I HAVE OWNED HAS BEEN BIGGER THAN THIS DOG.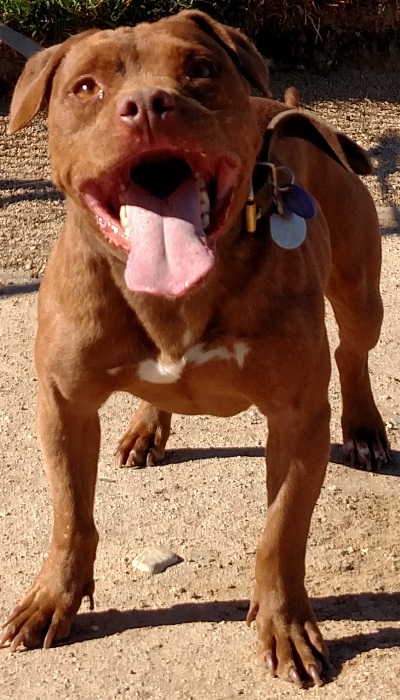 ELI X JEEP/REDBOY FEMALE (6 MONTHS OLD IN PIC)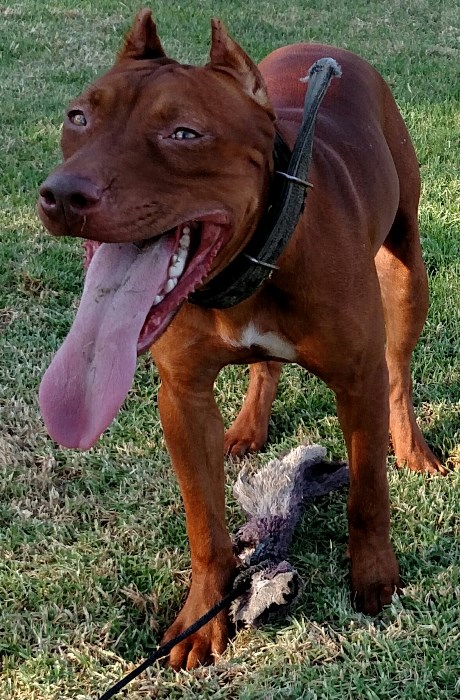 GSP & AMERICAN BULLDOG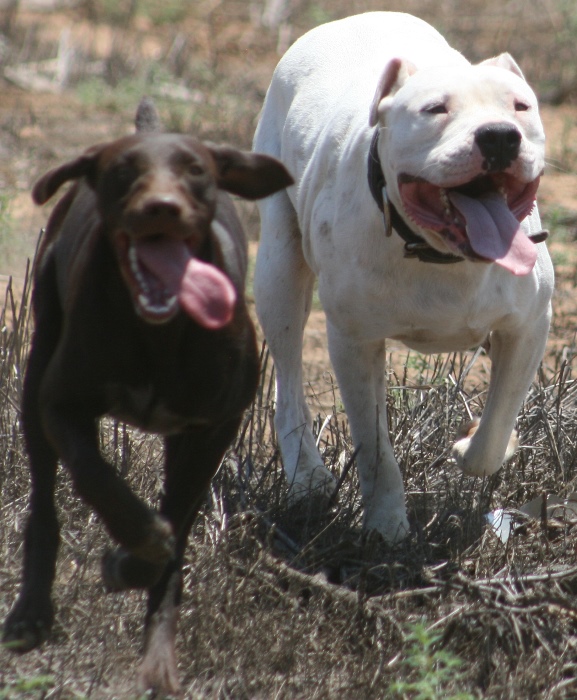 SLICK STAG MALE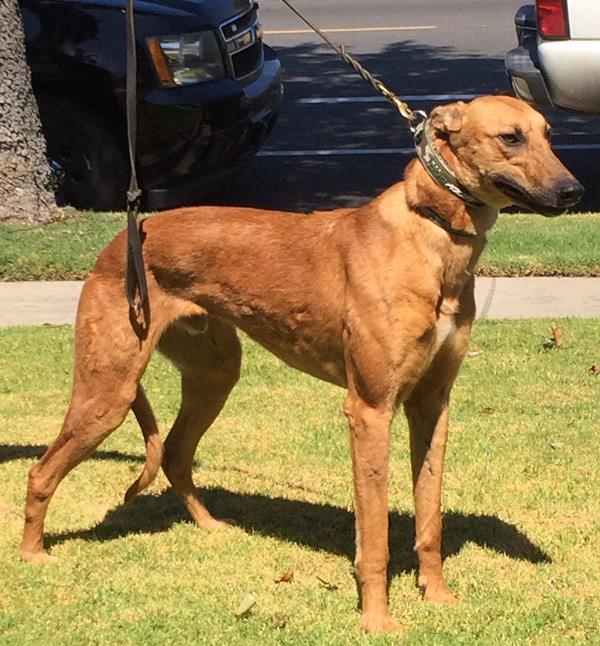 RENTERRIER PUPS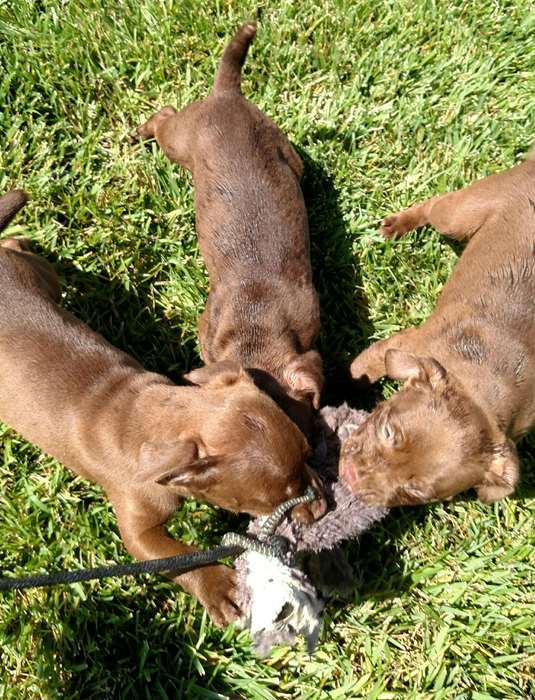 PATTERDALE PUP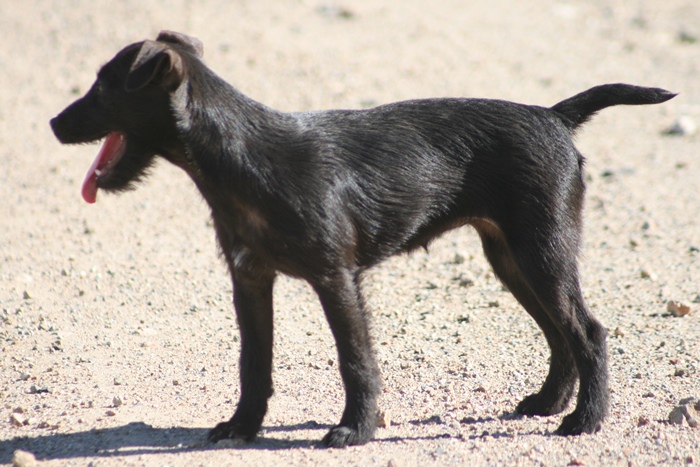 THIS YOUNG PUP HAS A LOT OF DRIVE(5 MONTHS)
BRED BY ME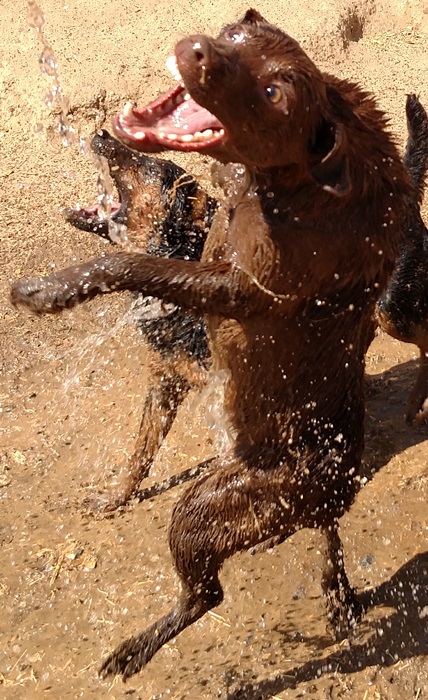 5 MONTH OLD PATTERDALE PUPPY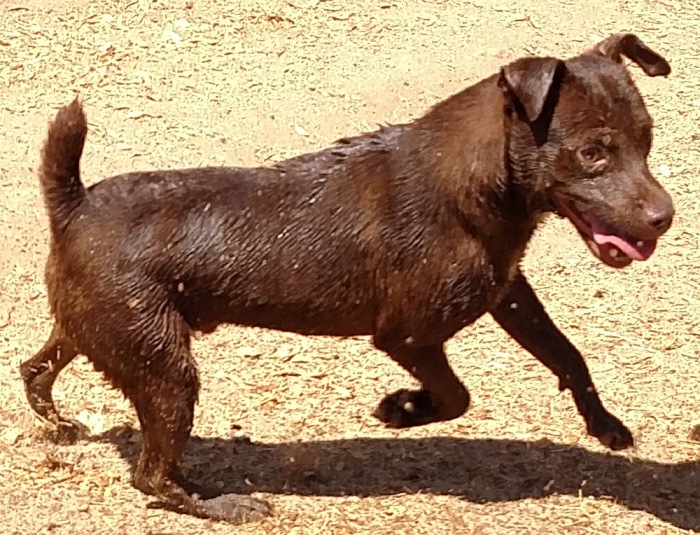 PIT X BULLTERRIER PUP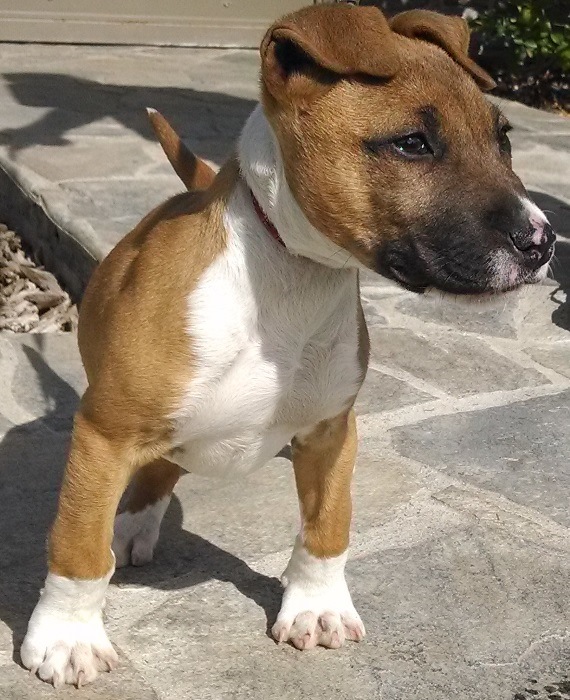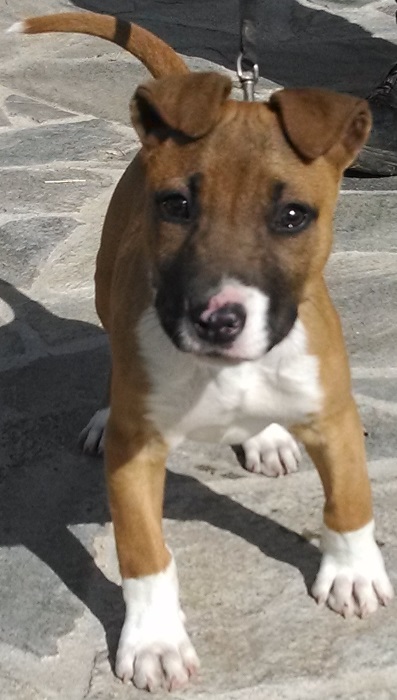 BULLTERRIER PUP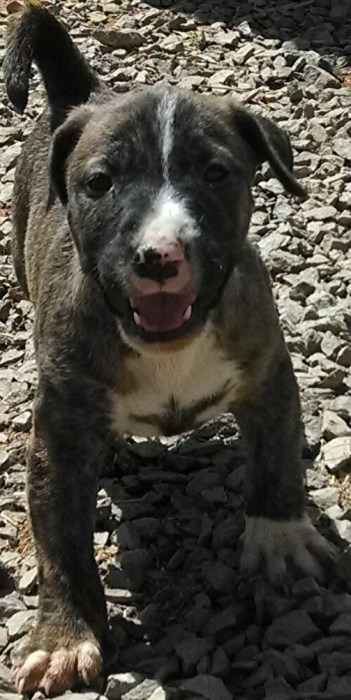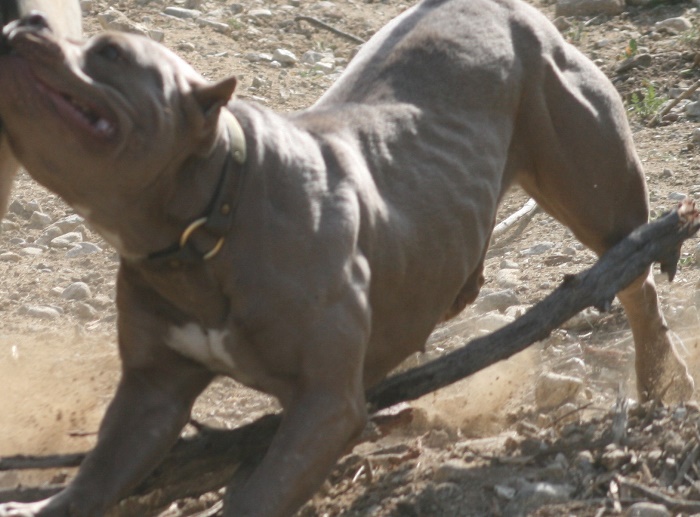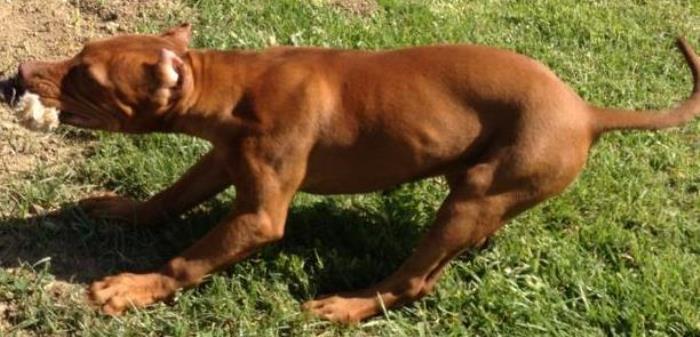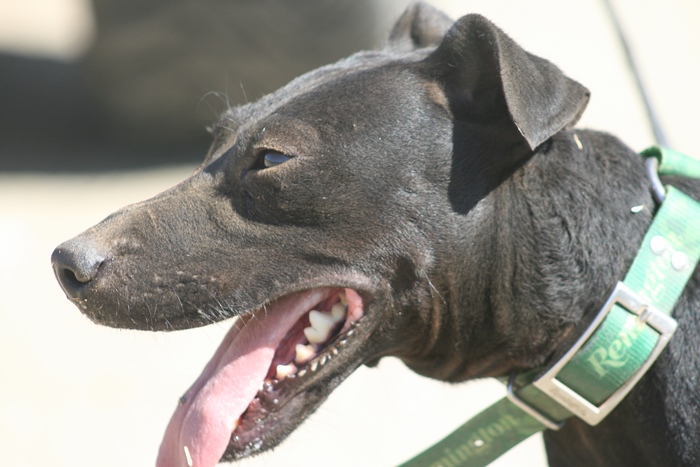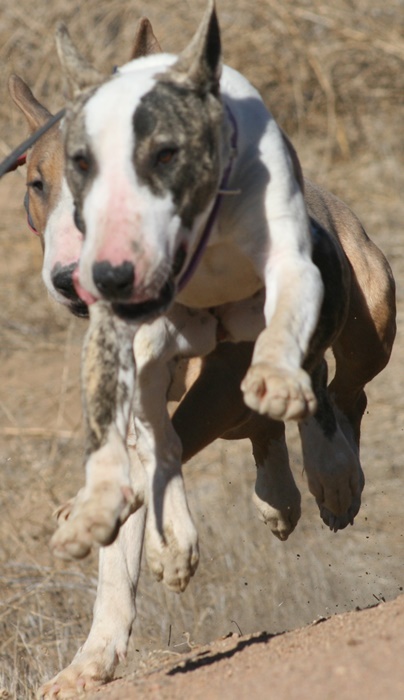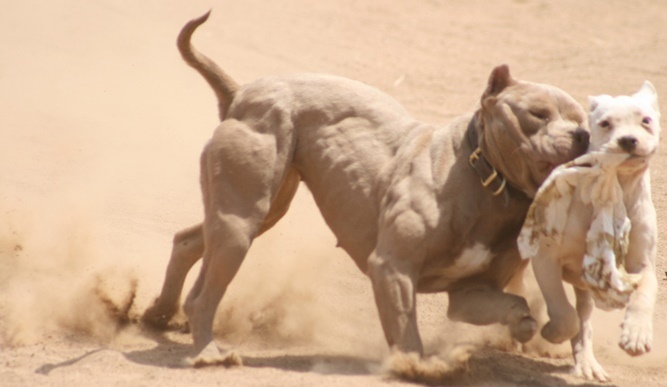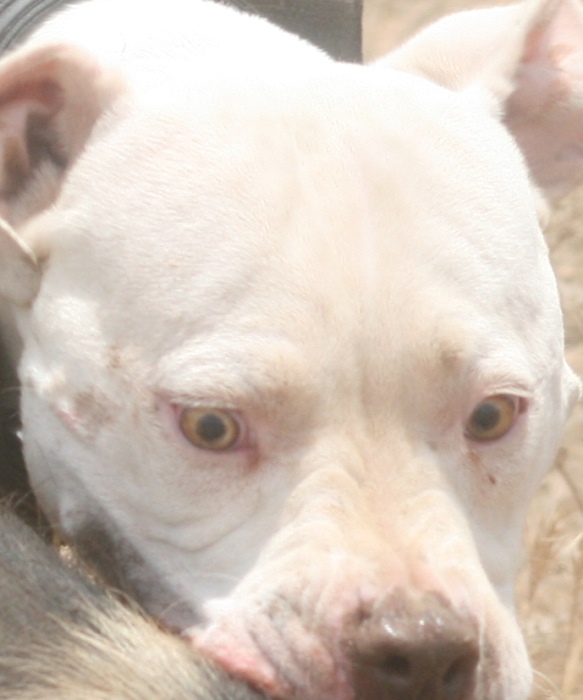 MY BUD'S "BOYLES" BRED GAME DOG "HAVOC"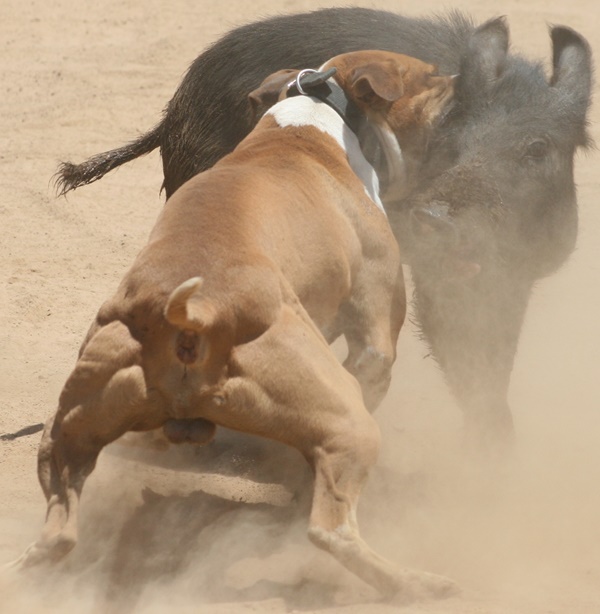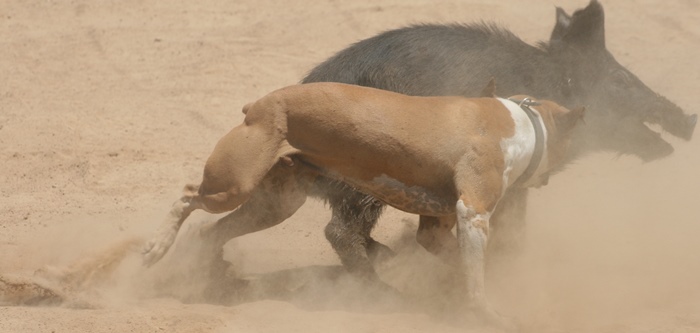 MY RED SLICK STAG(BEST SIGHT HOUND I HAVE EVER OWNED). JUST BRED HIM TO A DOGO X PIT ON 05-13-15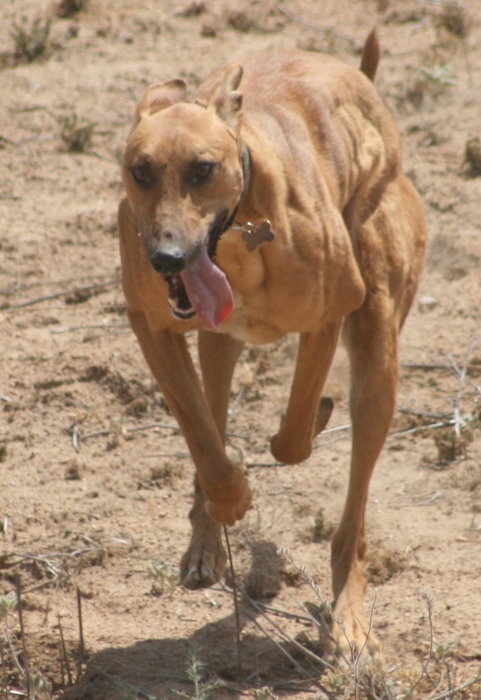 MANY OF THE PICS ON THIS SITE WERE TAKEN IN OTHER STATES. AND SOME WERE TAKEN IN MEXICO. I HUNT IN MEXICO AND OTHER STATES OFTEN.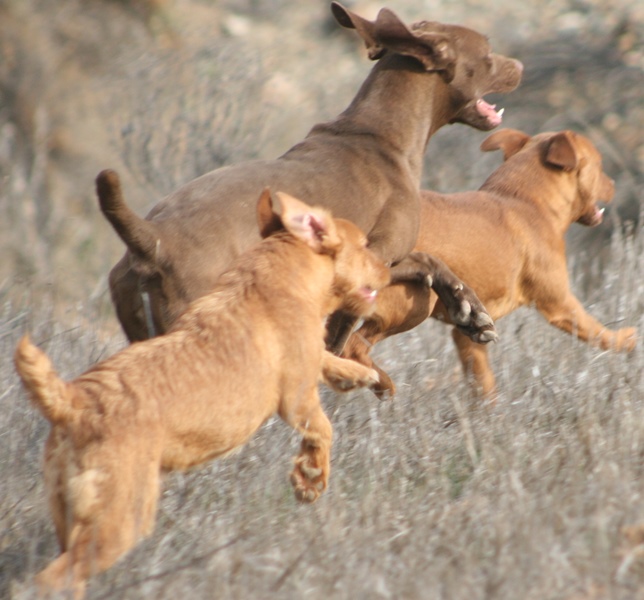 EVERY PIC ON THIS SITE WAS TAKEN IN A STATE WHERE IT IS LEGAL TO HUNT THE PARTICULAR SPECIES BEING HUNTED.
LEAVE NOW IF YOU DO NOT WISH TO SEE GRAPHIC HUNTING PICS!
I STARTED BREEDING MY OWN DOGS BECAUSE I WAS NOT HAPPY WITH THE PERFORMANCE OF LOT OF THE DOGS I WAS BUYING.
IT IS GETTING HARDER TO FIND HONEST DOG PEOPLE. I KNOW SOME VERY GOOD DOG PEOPLE THAT BREED A LOT MORE DOGS THAN I EVER WILL(I CAN GIVE YOU THEIR INFO). I CAN NOT TELL YOU HOW THEIR DOGS PERFORM. I WILL ONLY GIVE MY WORD ON A DOG I HAVE SEEN WORK WITH MY OWN EYES.
AS OF 02-13-14 I HAVE HAD PATTERDALES, JAGDTERRIERS, AND DOGOS FOR 24 YEARS. I DO NOT HAVE "FACE BOOK" AND DO NOT PLAY AROUND ARGUING WITH FOLKS ON MESSAGE BOARDS ABOUT WHO HAS THE BEST DOGS. MANY OF THE MESSAGE BOARD JUNKIES DO NOT KNOW ME AND HAVE ONLY HEARD ABOUT ME BECAUSE OF THIS SITE. SOME FOLKS THINK THAT BECAUSE I HAVE A WEB SITE I MUST BREED A LOT OF DOGS. ASK AROUND AND YOU WILL FIND THAT NOT VERY MANY PEOPLE HAVE DOGS FROM ME. I HAVE CULLED AND GIVEN AWAY MORE DOGS THAN I HAVE EVER BRED OR SOLD(MANY COST THOUSANDS OF DOLLARS EACH AND I NEVER BRED THEM).
MOST OF THE DOGS ON MY SITE ARE LONG GONE. I LEAVE THE PICS UP BECAUSE IT TOOK ME MANY YEARS, TRUCKS, GAS, AND HARD WORK TO GATHER THESE PHOTOS(AND A VERY EXPENSIVE CAMERA). I COULDN'T KEEP ALL THESE DOGS IF I WANTED TO. THESE ARE ALL DOGS I HAVE OWNED OVER THE YEARS. MOST OF THEM WERE VERY EXPENSIVE, AND MOST WERE NEVER BRED BECAUSE THEY WERE NOT UP TO MY BREEDING STANDARDS.
I WAS HUNTING THE MOUNTAINS OF CALIFORNIA WITH DOGOS, PATTERDALES AND JAGDTERRIERS LONG BEFORE THE WEB WAS AROUND. BE CAREFUL WHERE YOU GET A DOG FROM. AND JUST BECAUSE A DOG IS IMPORTED DOESN'T MEAN IT'S A GOOD DOG OR SHOULD BE BRED. I LEARNED THE HARD WAY MANY YEARS AGO.
Thank you for visiting my site. Most of the photos on this site are hunting pictures. All of these dogs are hard core versatile hunters that are very social and love kids!!! These dogs are used on varmints, predators and as boar dogs. Most of the dogs on this site are Patterdale Terriers, Jagdterriers and Argentine Dogos. But there will also be pics of cur dogs, hounds, and various types of hunting dogs. All of my dogs are in top condition and have the perfect blend of speed, power, and endurance. My dogs are all within their particular breeds standards. I do not breed for a certain look. Whenever I decide to breed any of my dogs it is done in an attempt to make the offspring perform even better than their parents.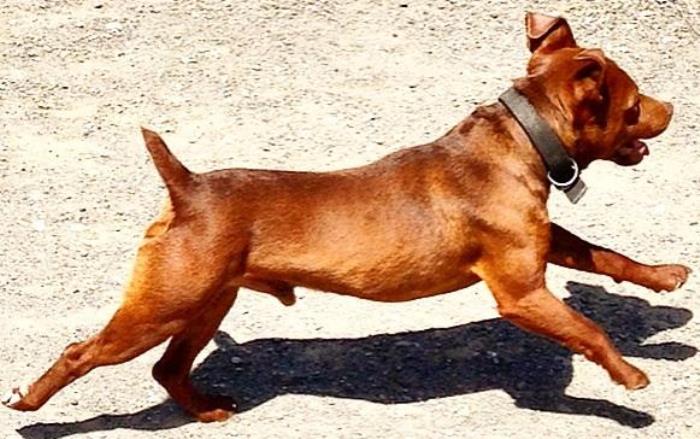 ARGENTINE DOGO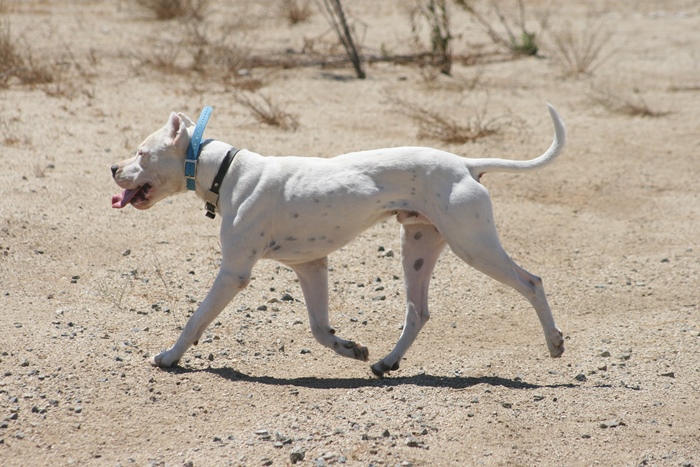 MALE DOGO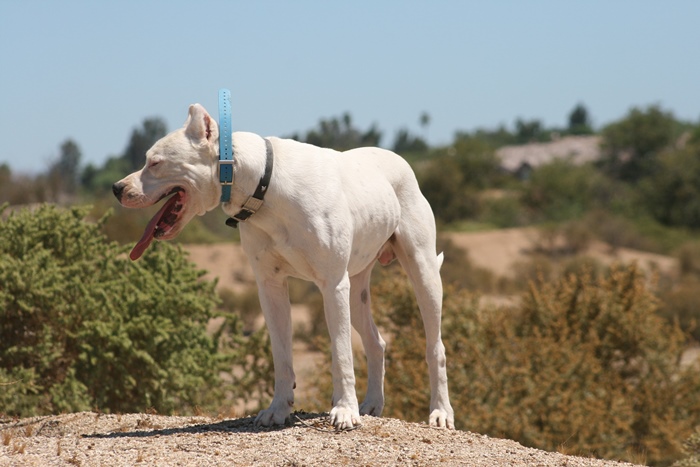 English Pointer Female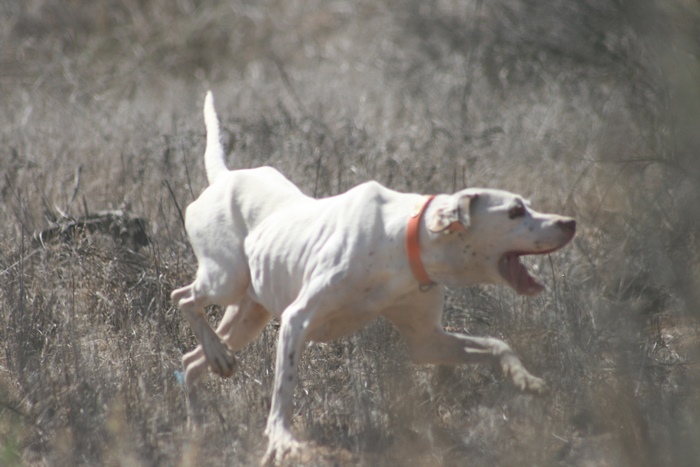 German Shorthaired Pointer Male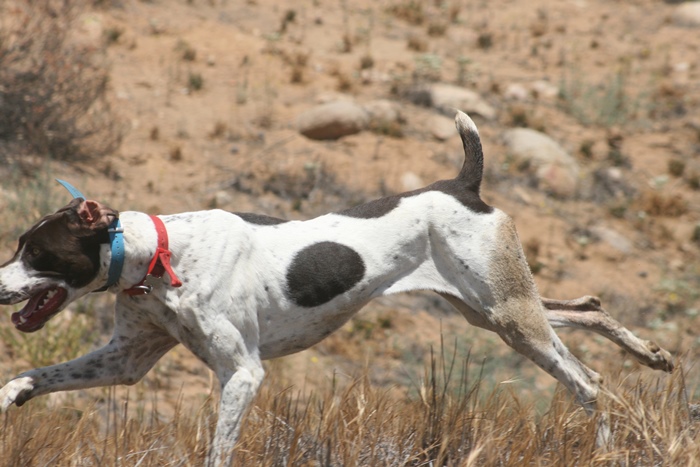 This dog is from a long line of registered "Red Nose" Pitbulls. He was about 75lbs, his pedigree was fantastic. He had no desire to catch a pig. not even a little one. Pedigrees don't catch hogs, dogs with desire, drive, and heart do!!!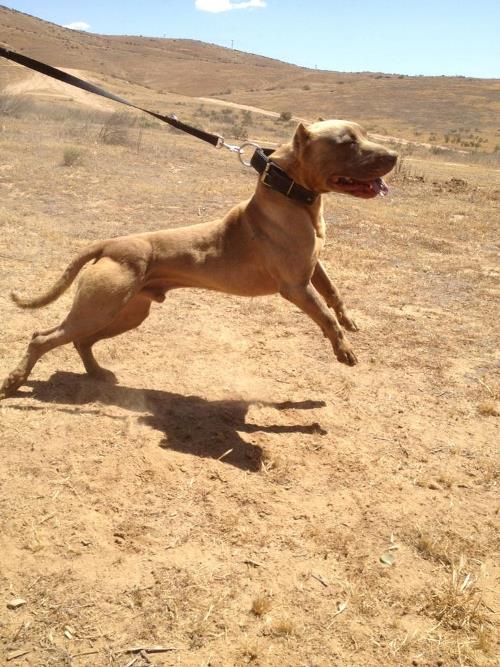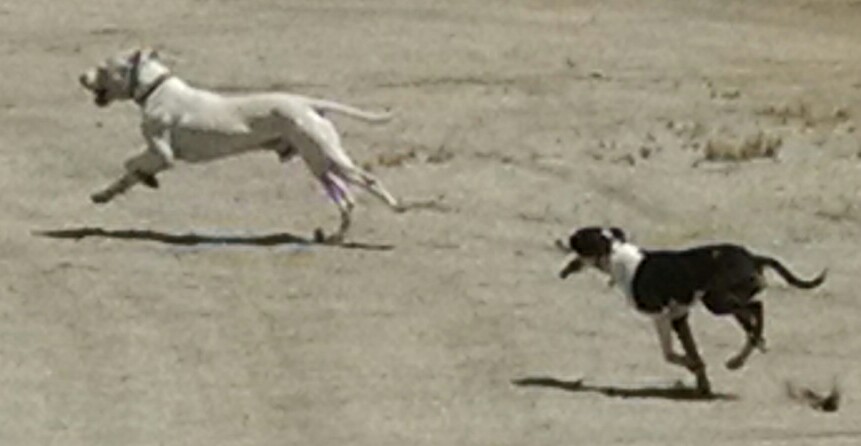 This Patterdale/Red Fell was bred by me. He has hunted coons, hogs and Nutria. He is a very hard dog. My friend took him Nutria hunting and he did outstanding.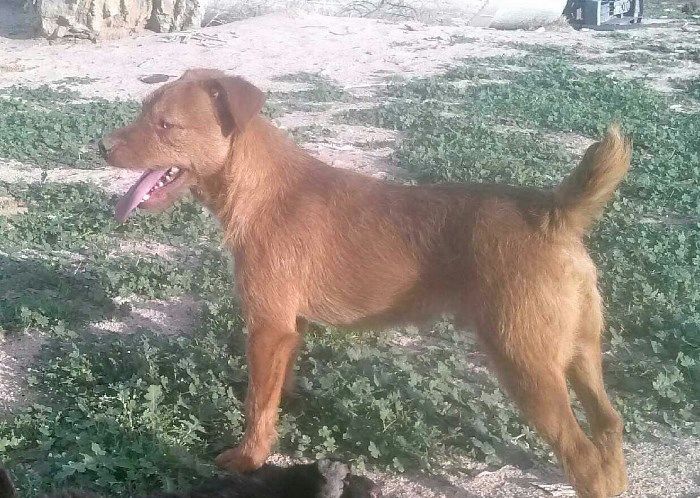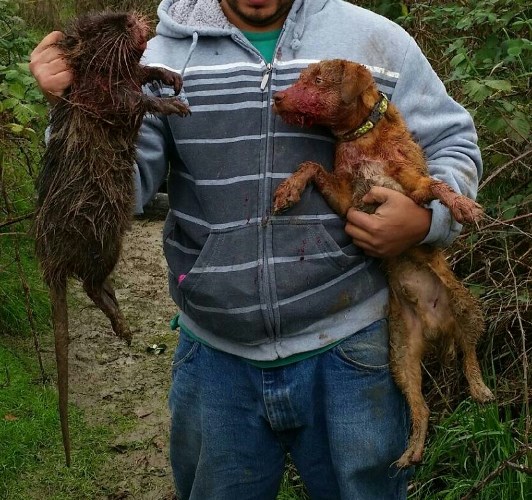 PURE GERMAN SHORTHAIR AND GSP X BULL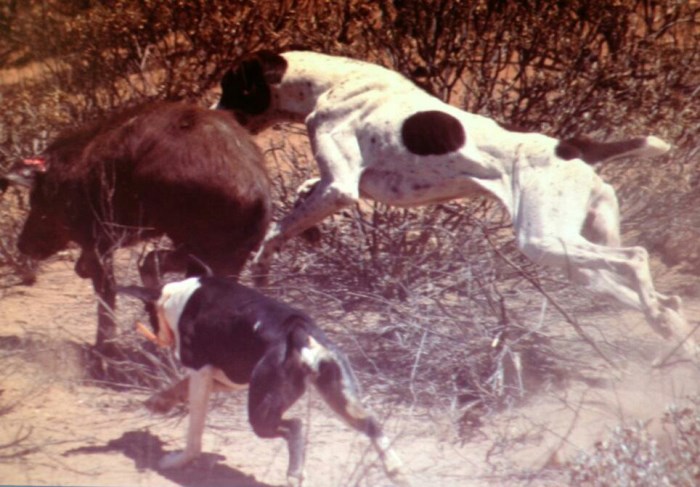 I got this dog a few months ago. Very few adult dogs surprise me in a pleasant way. Most adult dogs that I have gotten were sold or given away for a reason. And 95% of the reasons are bad. The one thing that was most surprising about this dog was her endurance. I have dealt with a lot of dogs and can generally tell by a dogs conformation if they will be able to handle the demands that I will ask of them. This dogs registration papers say that she is a "Pitbull", some will call her a "Bully" call her what you want. One thing I do know is that she is a hell of a catch dog. 100% every time. No letting go no re-gripping. No BS!!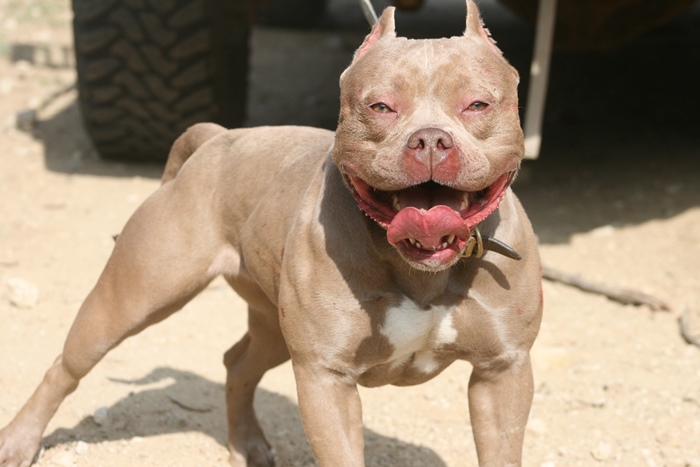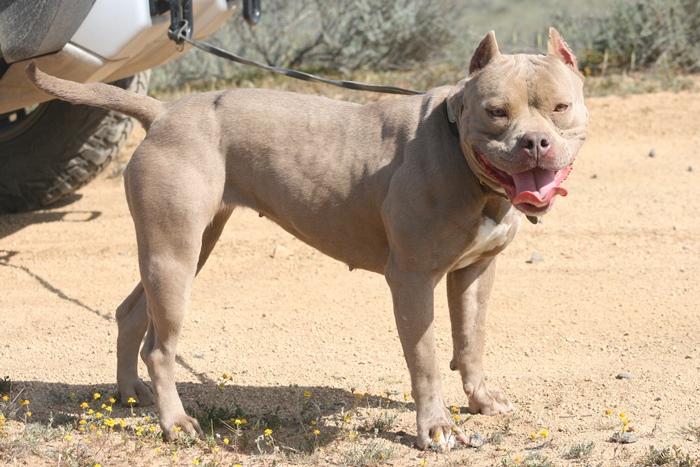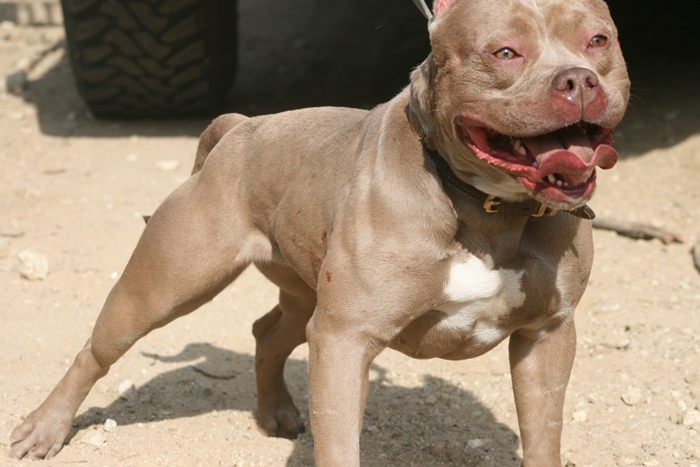 SON OF "HAMMER'S" 1 YEAR OLD IN PIC 19LBS.

WORKING ARGENTINE DOGOS. BRED,BUILT, AND HUNTED THE WAY THEY ARE SUPPOSES TO BE!!!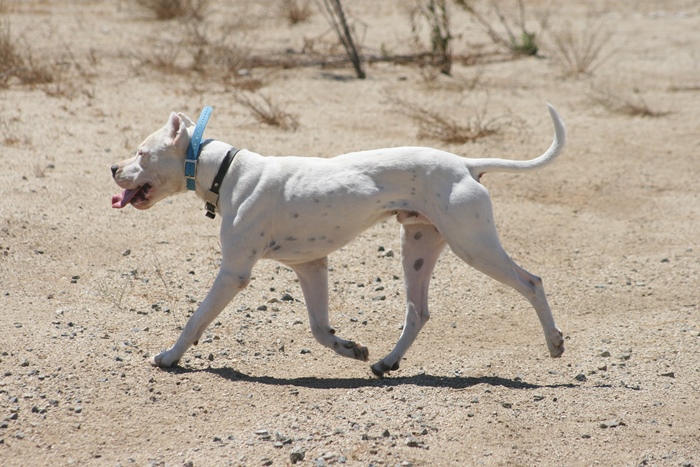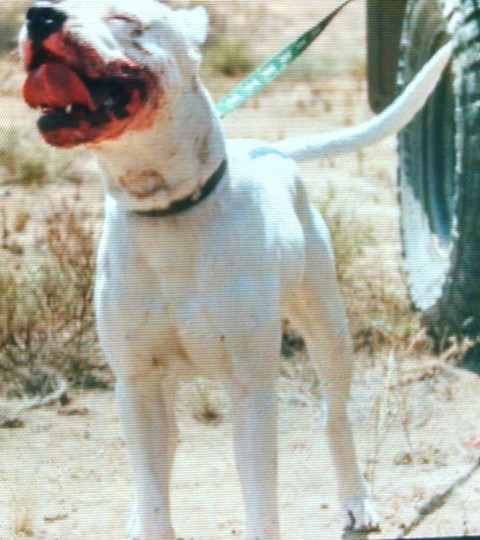 HUNTING BULLTERRIERS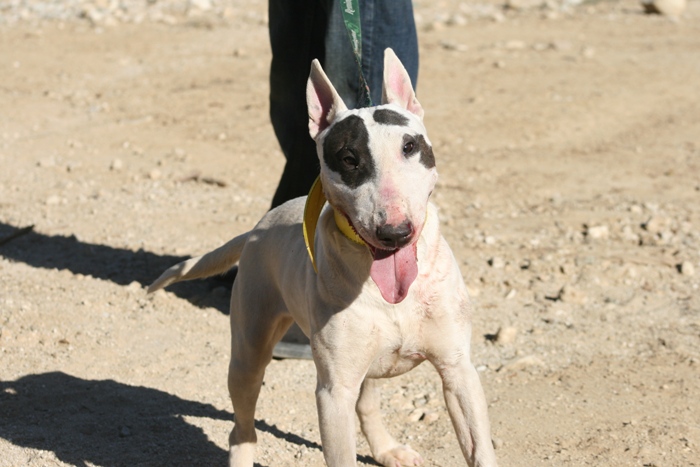 THIS DOG WAS SPAYED ANG GIVEN AWAY. SHE WAS NOT UP TO MY BREEDING STANDARDS BECAUSE OF HER CONFORMATION(BACK TO LONG). SHE HAD VERY GOOD DRIVE AND WAS A GOOD CATCH DOG. WHEN I DECIDE TO BREED DOGS I WANT TO START WITH TWO GOOD DOGS IN EVERY WAY. I DON'T WANT TO TRY AND FIX BROKEN PARTS ALONG THE WAY.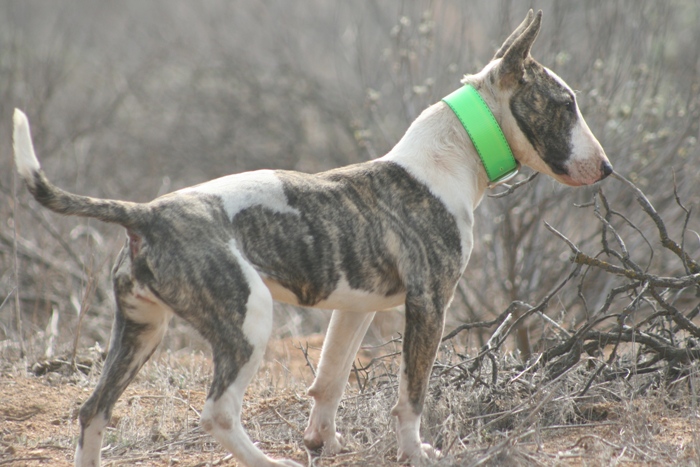 PATTERDALE TERRIER(RED FELL)
HIS FATHER WAS IMPORTED FROM IRELAND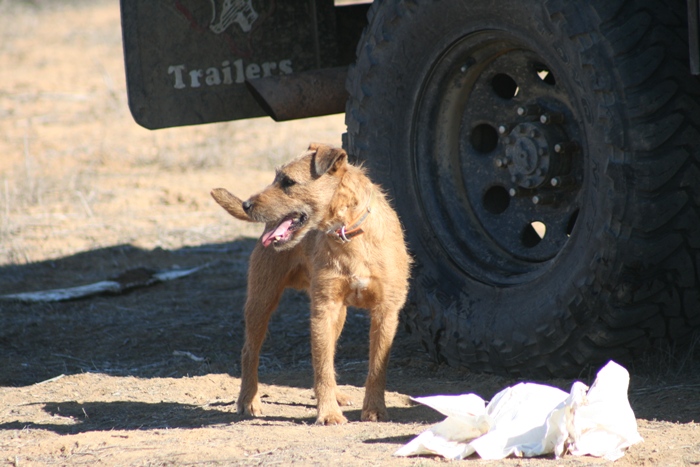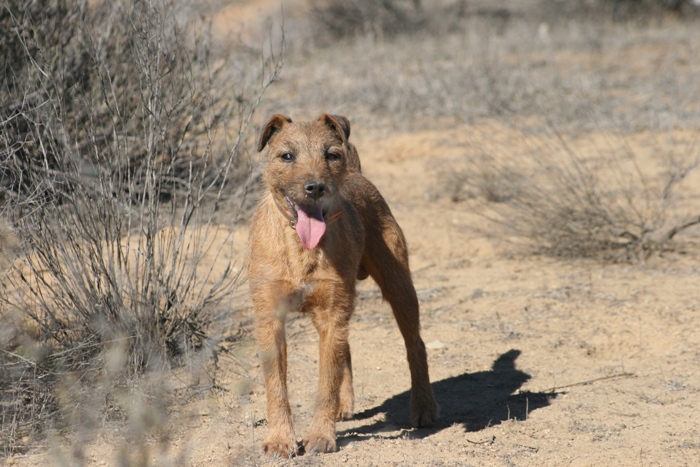 HE HAS WORKED COONS, FOX, AND BEEN A DRAW DOG ON GR HOG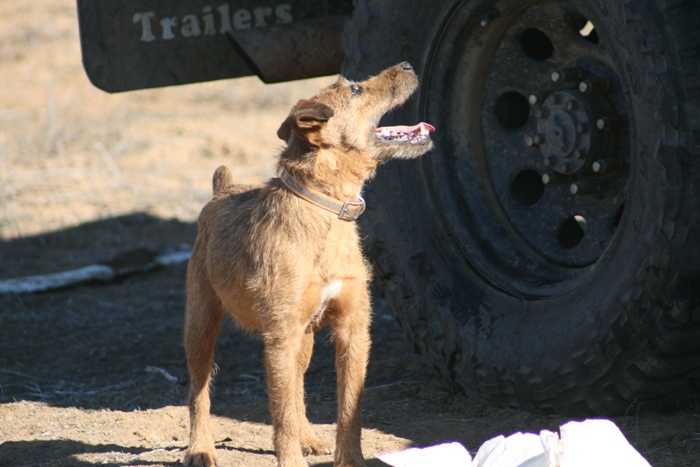 THIS FEMALE PATTERDALE WAS A VERY IMPRESSIVE LOOKING DOG. BUT WAS A COWARD!!!, SCARED TO DEATH OF A COON. VERY DOG AGGRESSIVE HAD A GREAT PEDIGREE AND WAS SOLD TO ME AS AWORKING DOG..STRAIGHT BS!!!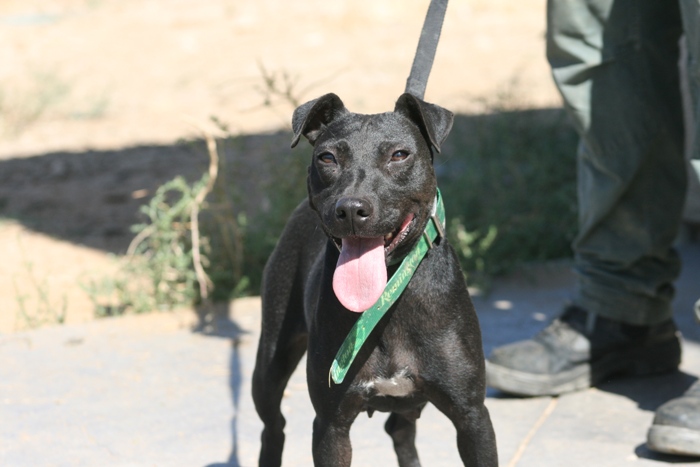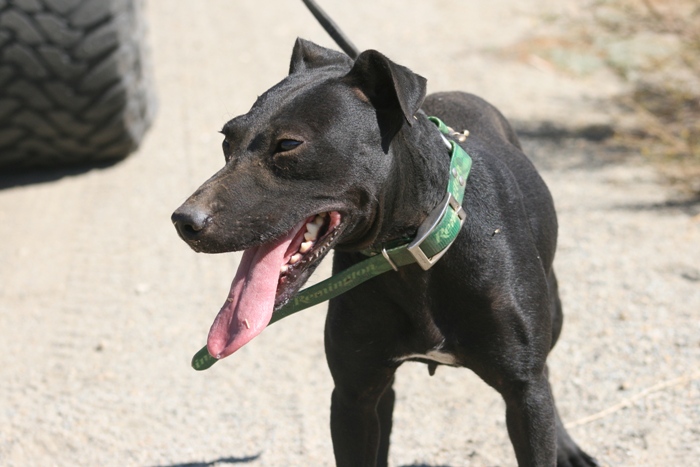 I WAS TOLD THIS DOG HAD WORKED COONS BEFORE I GOT HER..LOL,,I COULD NOT GET HER WITHIN 10 FEET OF A COON.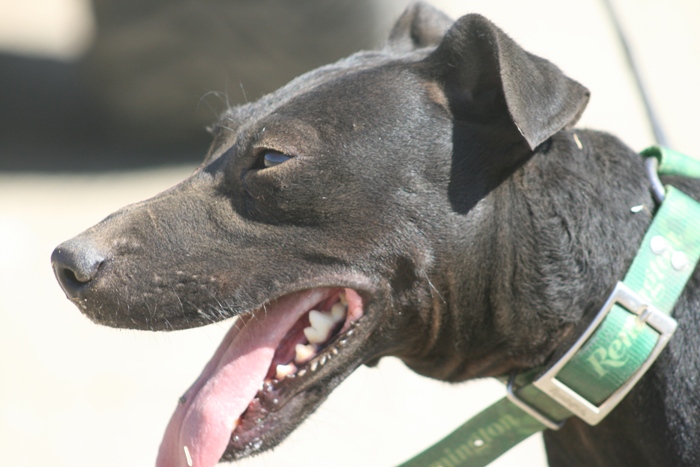 "ROCKET" BULL LURCHER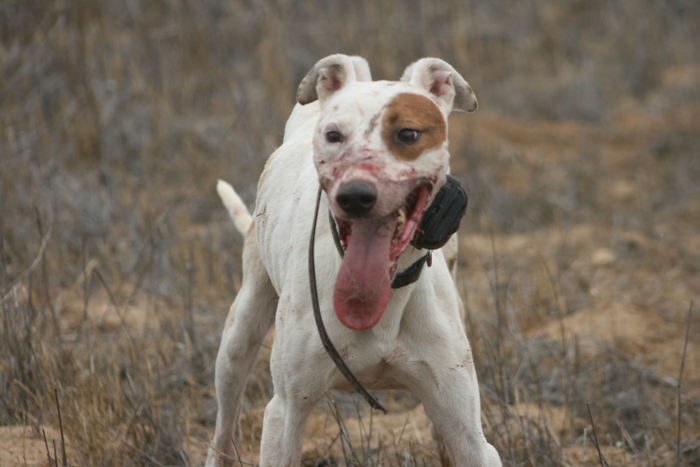 "HAMMER" IMPORTED PATTERDALE TERRIER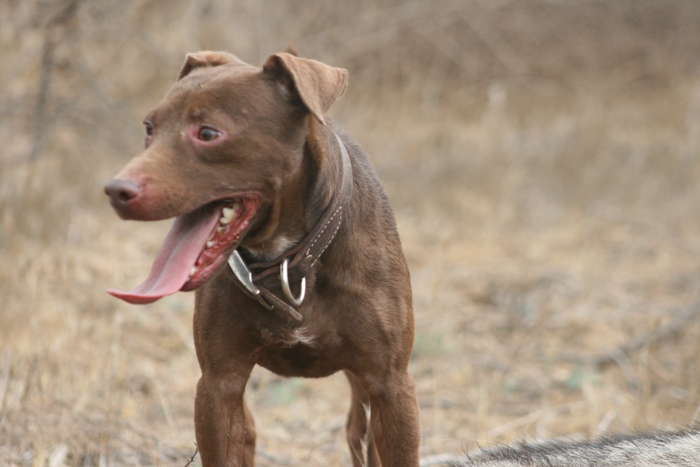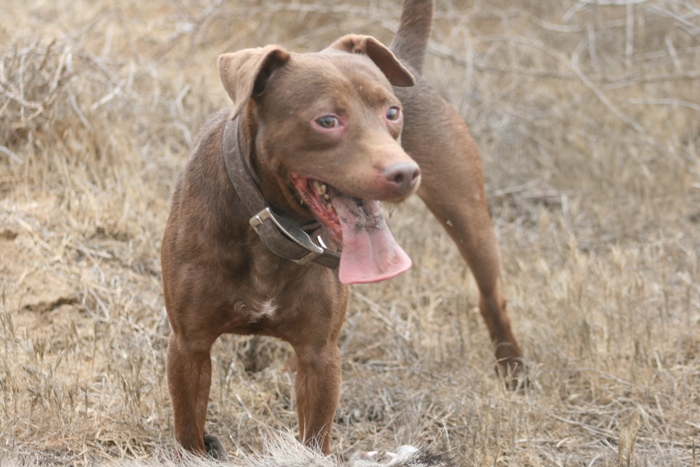 I WAS ABLE TO SNAP THIS PIC RIGHT BEFORE THESE TWO FLEW INTO EACH OTHER "RINGO".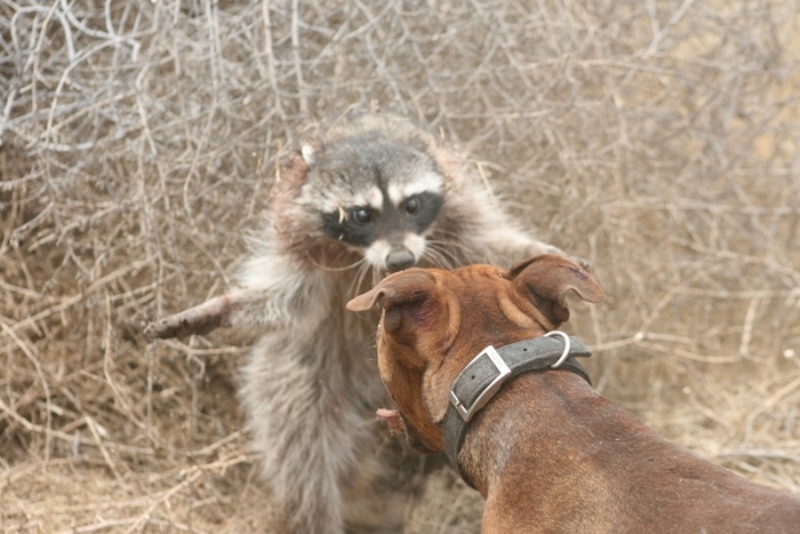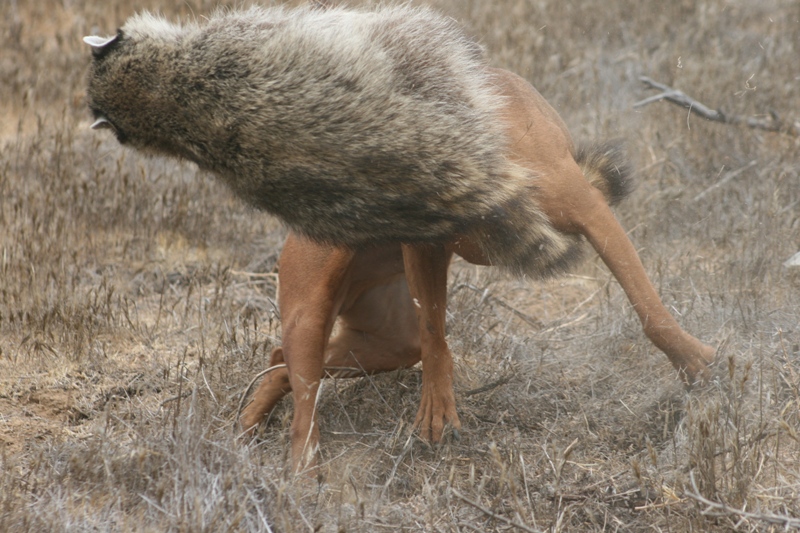 I IMPORTED THIS MALE DOGO PUP LAST YEAR WITH HIS SISTER HE IS A SON OF THE GREAT ARGENTINE DOGO "MOROCHO"(R.I.P.). I HAVE SEVERAL DOGOS THAT ARE OFFSPRING OF "MOROCHO". EVERY DOGO THAT I OWN AT THIS TIME IS IMPORTED OR OUT OF IMPORTED PARENTS. AND EVERY DOGO ON MY YARD IS A 100% PROVEN CATCH DOG AND HUNTED BY ME.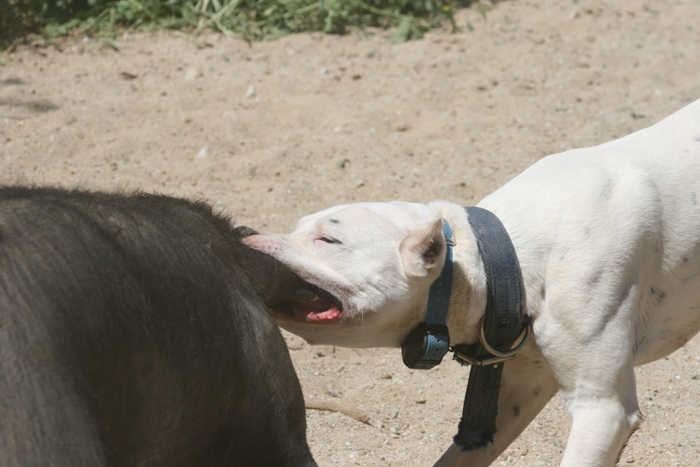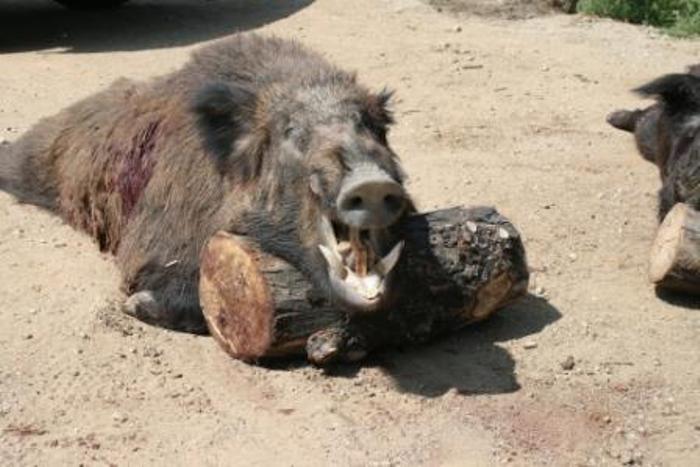 JAGDTERRIERS "YAK-DADDY" IN FRONT (HE IS THE MOST ATHLETIC JAGDTERRIER I HAVE EVER HAD)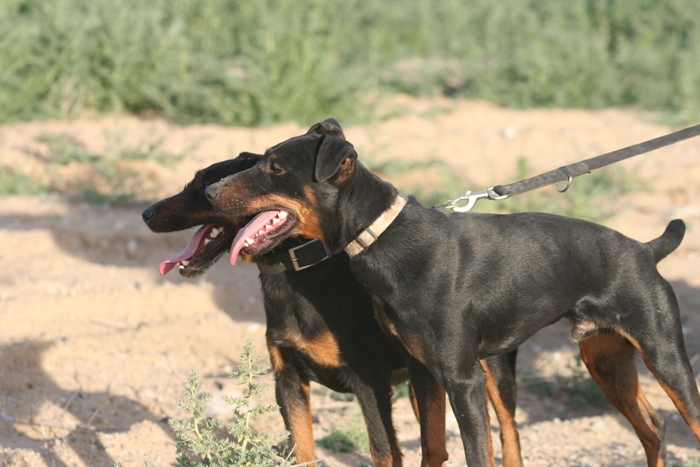 13 WEEK OLD BULLTERRIER PUP CATCHING HIS FIRST PIG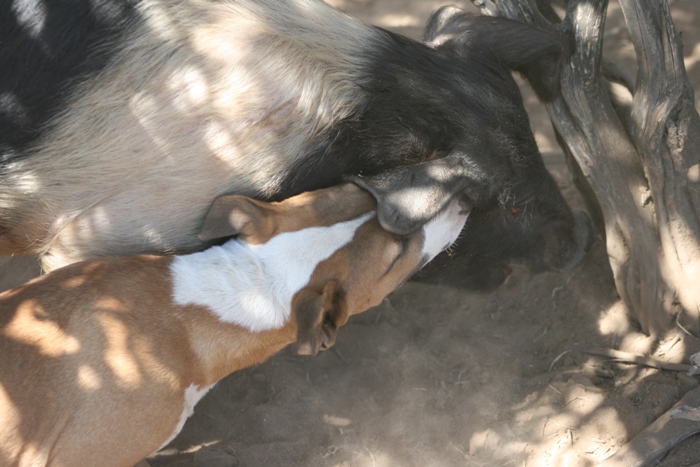 FEMALE PATTERDALE TERRIER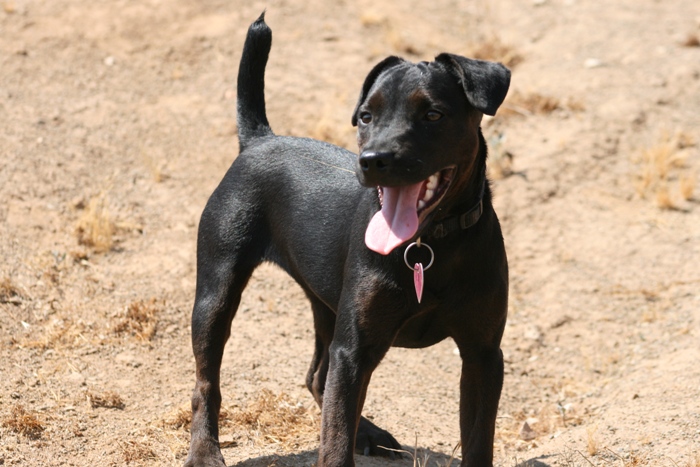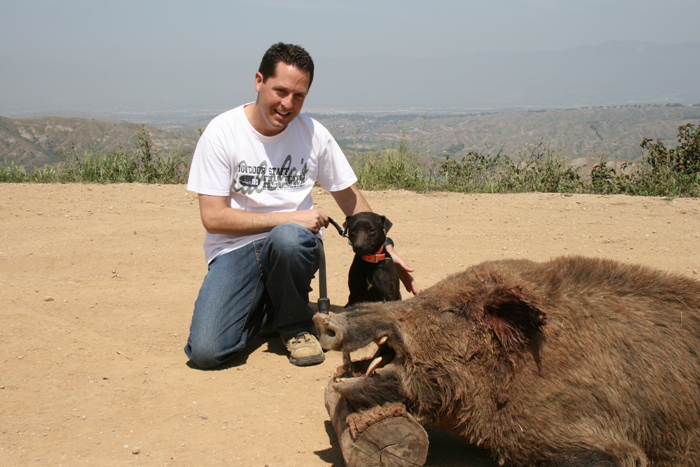 JAGDTERRIER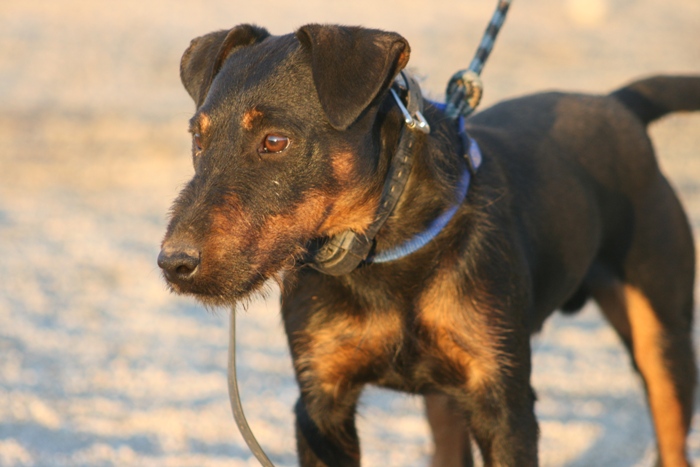 "TSUNAMI" (PATTERDALE TERRIER)WHEN SHE WAS ABOUT 7 WKS OLD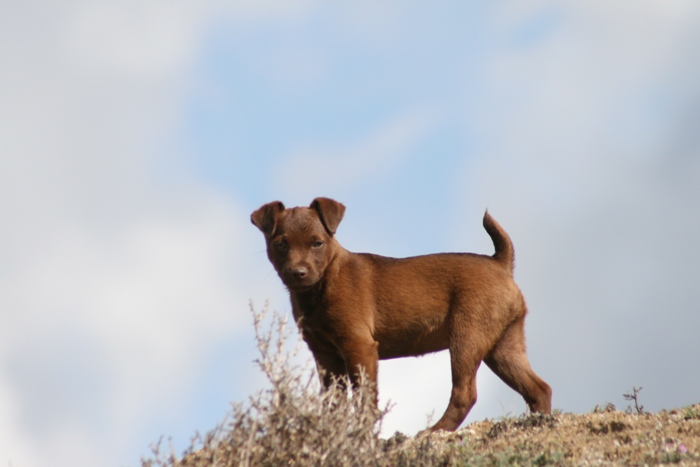 "TROUBLE" (PATTERDALE TERRIER)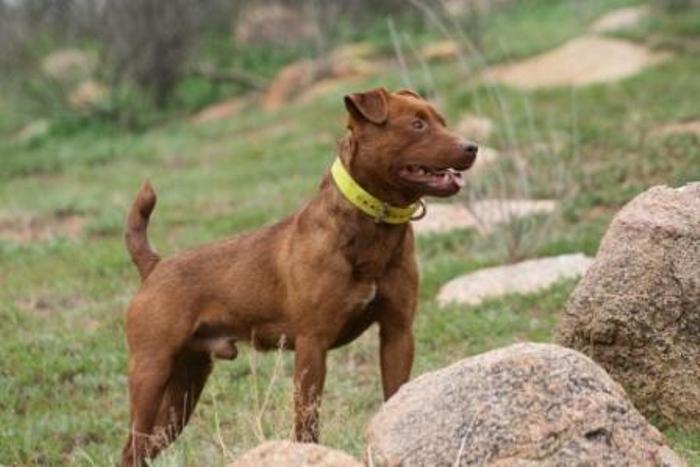 JAGDTERRIER FEMALE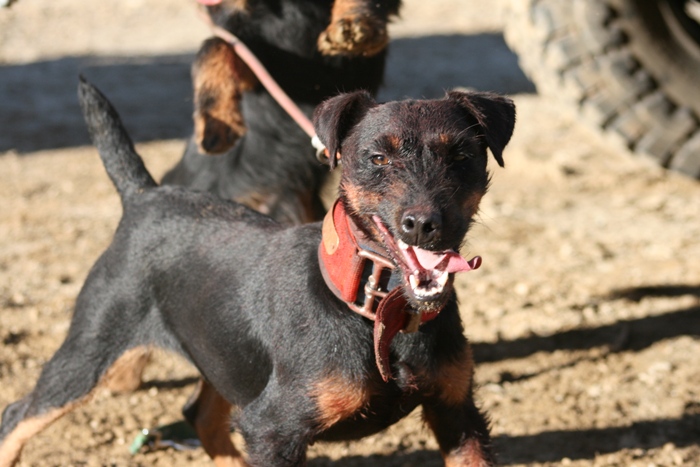 FEMALE (PATTERDALE TERRIER)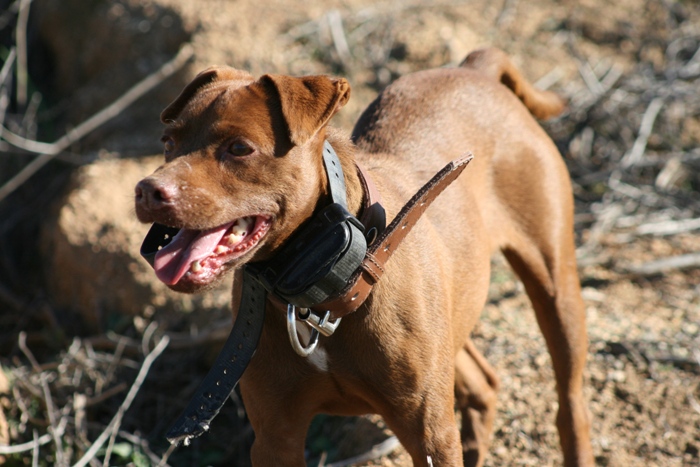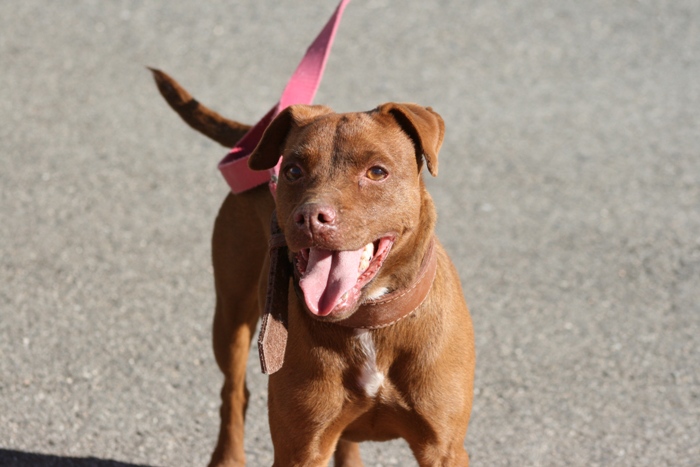 BULL LURCHER "TURBO"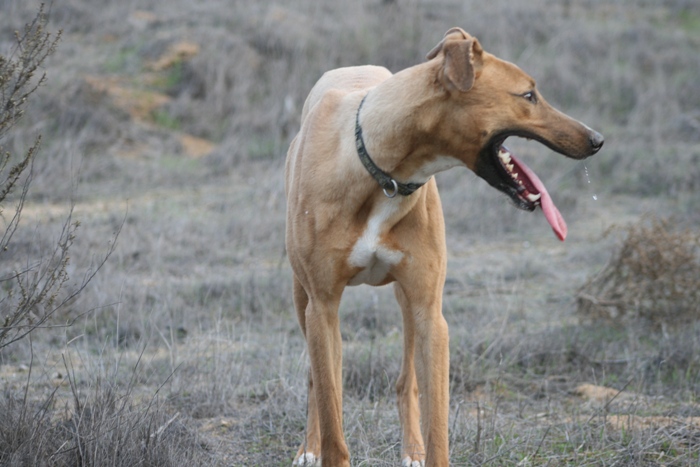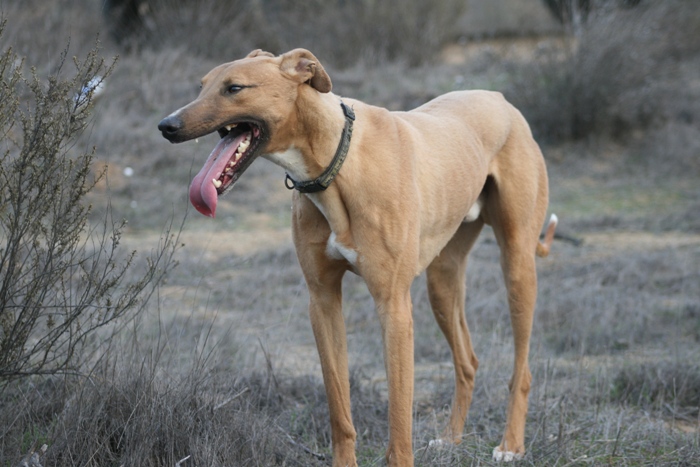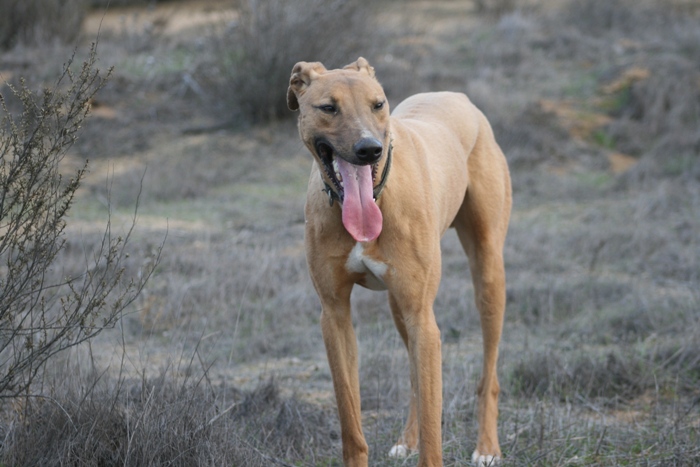 SALUKI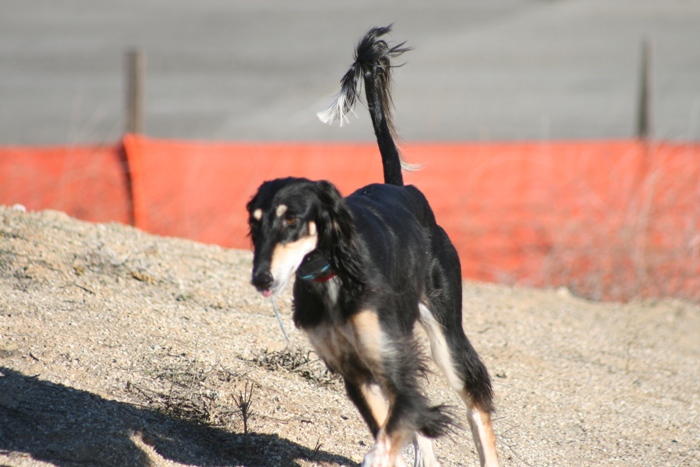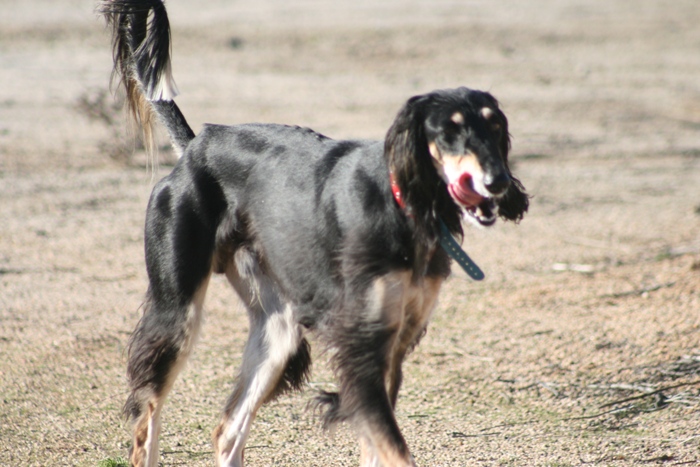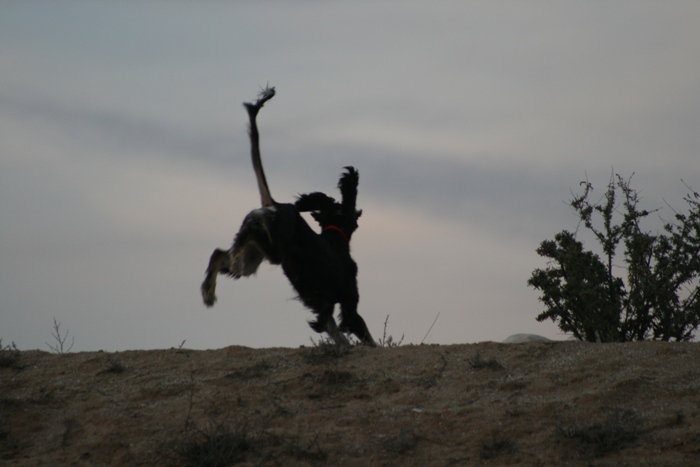 "HAAS" 18LBS(My Patterdales range from 12lbs-19lbs)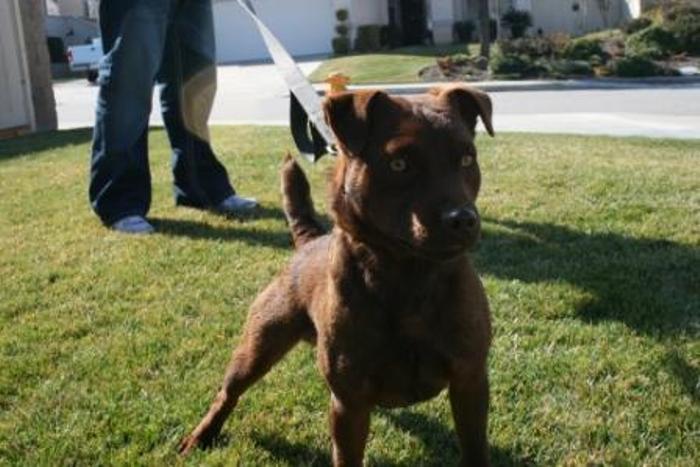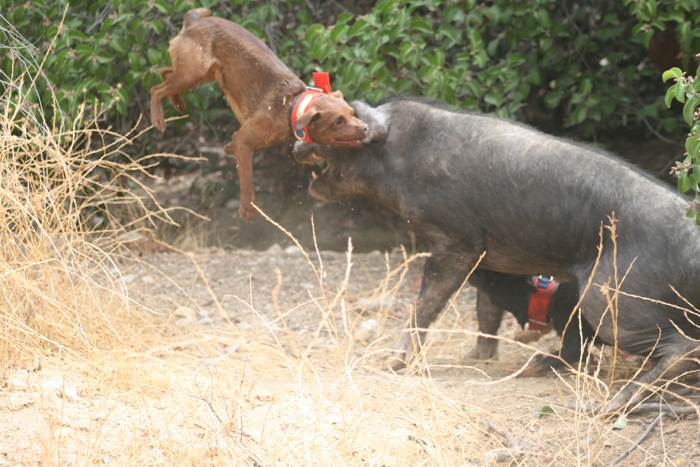 ENGLISH BULLTERRIERS (5 MONTHS OLD ALREADY CATCHING)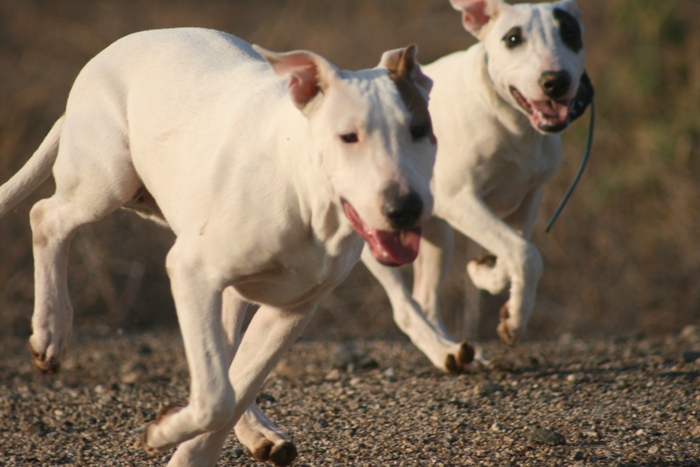 STILL HAVE SOME GROWING TO DO.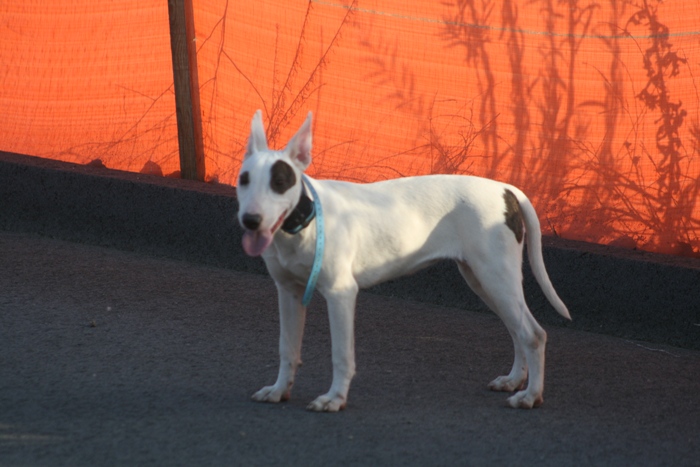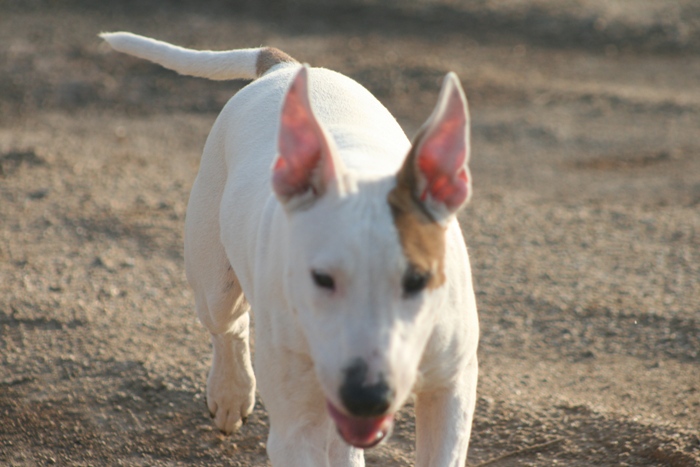 JUST SAW THEIR FIRST PIG AT 5 MONTHS OLD AND BOTH PUPS CAUGHT SOLID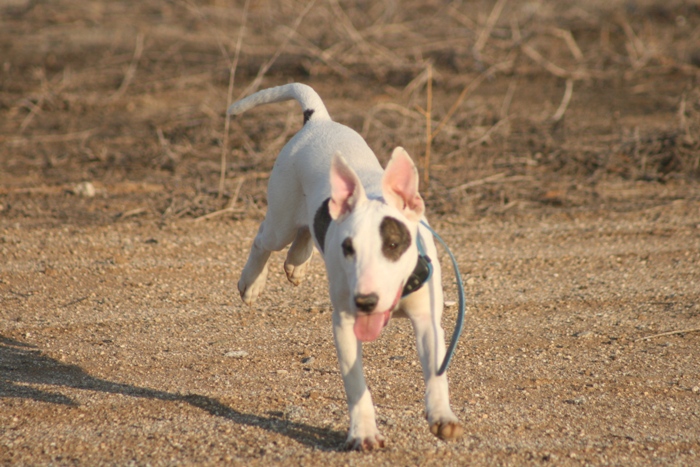 THIS BAD BOY WAS CAUGHT BY MY DOGOS AND BULLTERRIERS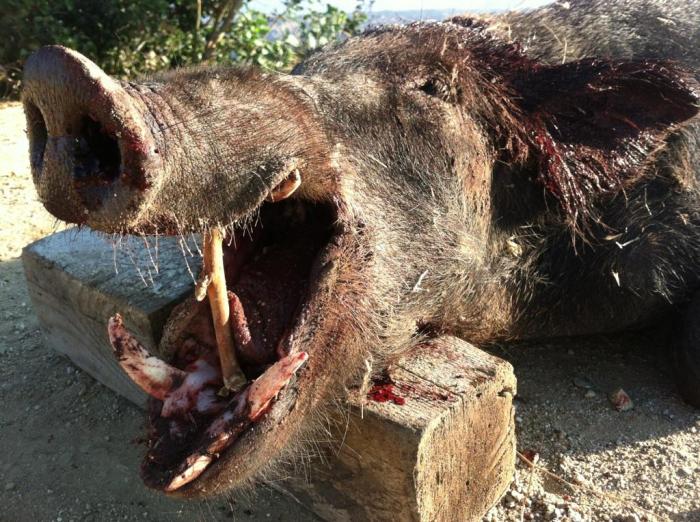 YOUNG DOGO MALE (ARGENTINE IMPORT) ANOTHER "MOROCHO" SON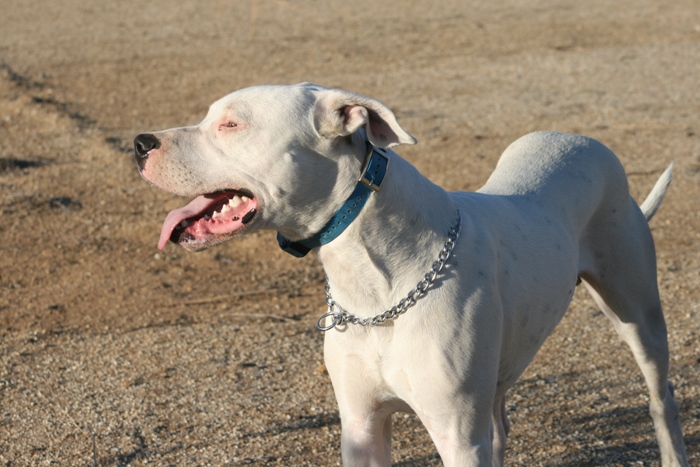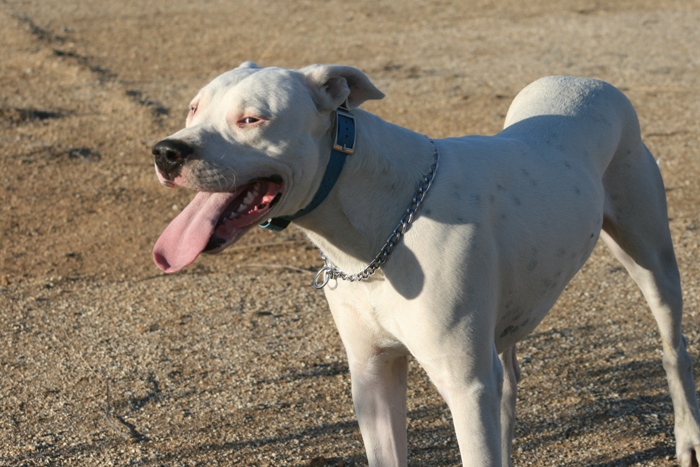 I JUST IMPORTED 2 MORE DOGO PUPS 8wks old(8-2012) (NOT FOR SALE)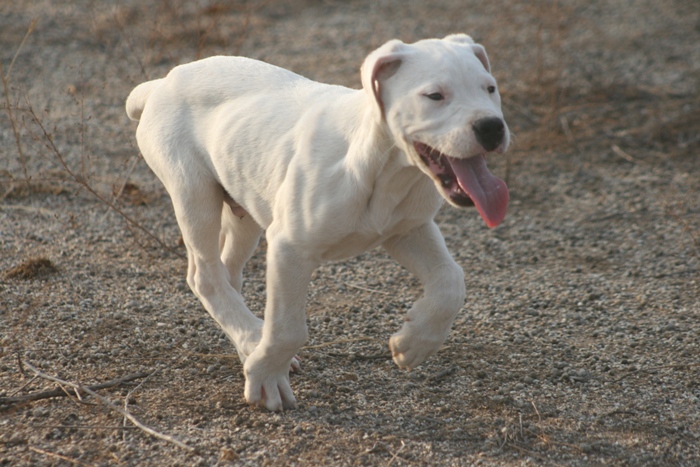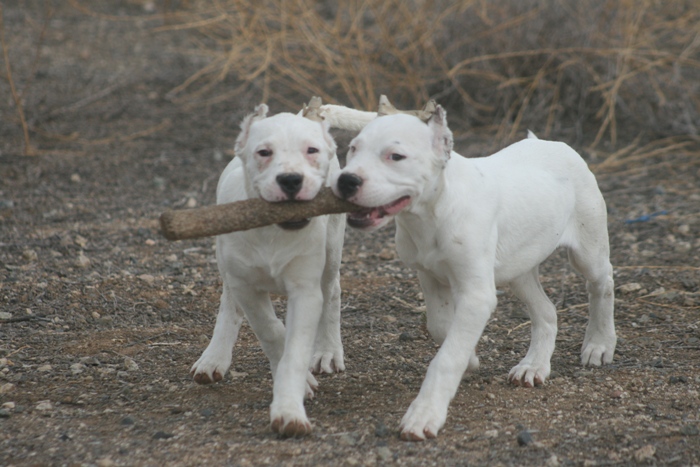 JAGDTERRIER "SNIPER" SWIMMING FOR A DUCK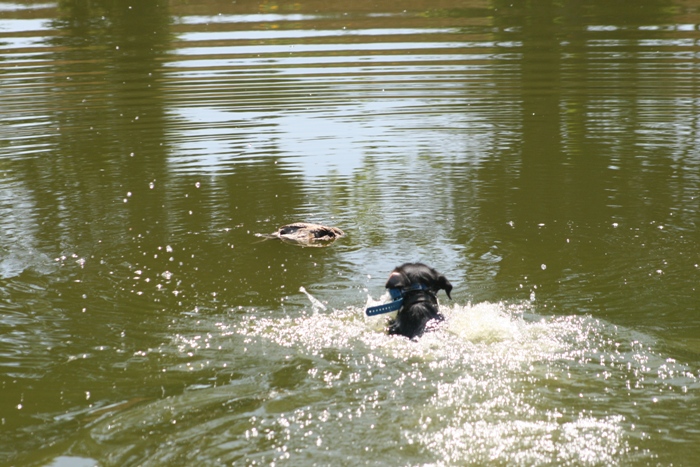 I got this Jagdterrier as a pup from the late Jim Glover in 1991. This dog hunted at a dead run when he came off the truck and ranged out about 800 yards. He was a very hard dog and loved any type of game that would put up a fight. Good friend of mine and his daughter who is now a woman and out of school.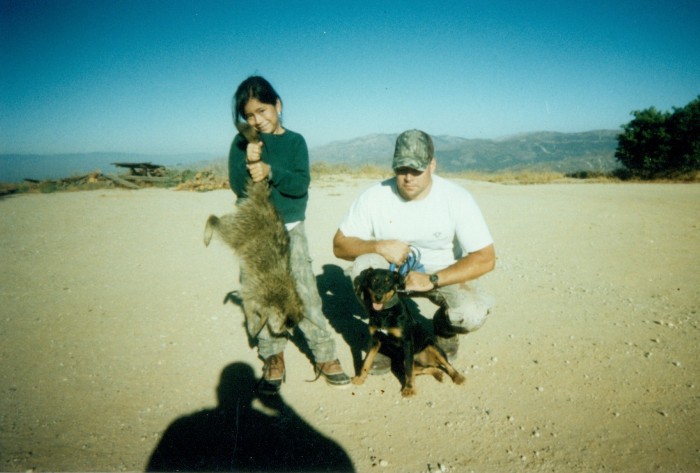 THIS "DOGO ARGENTINO" FEMALE PUP IS ONLY 6 MONTHS OLD(IN PIC). SHE HAS THE KIND OF LEG I LIKE IN MY DOGOS FOR COVERING THE STEEP MOUNTAINS AND ROUGH TERRAIN I HUNT IN.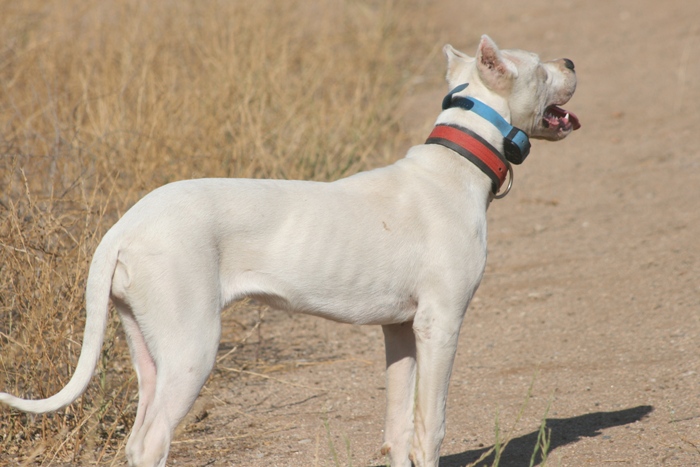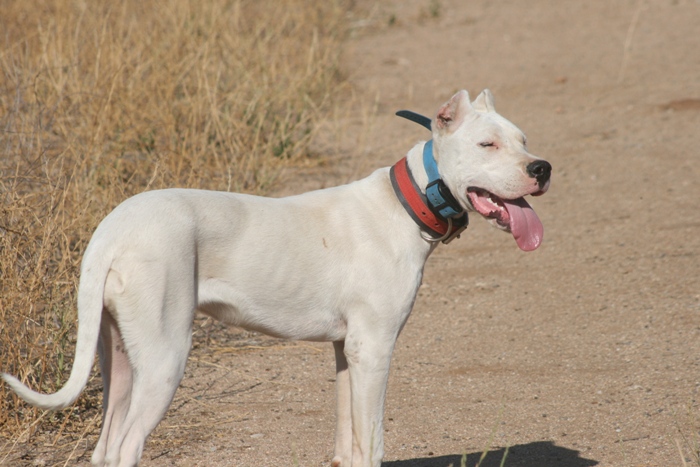 THIS GIRL CAN FLY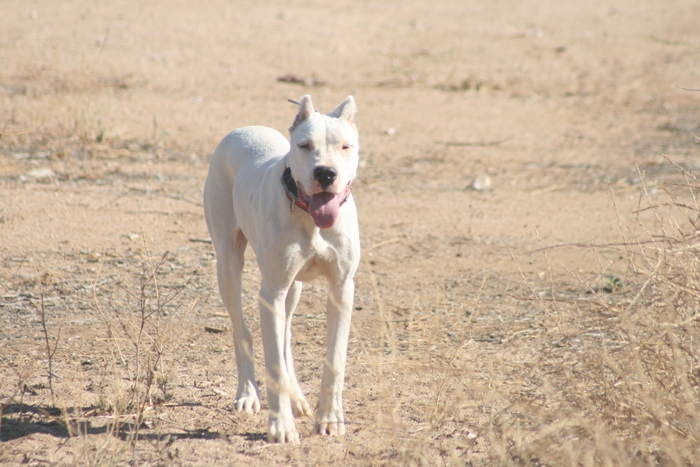 TEXAS LACY DOG ON LEFT AND BULLY LURCHER ON RIGHT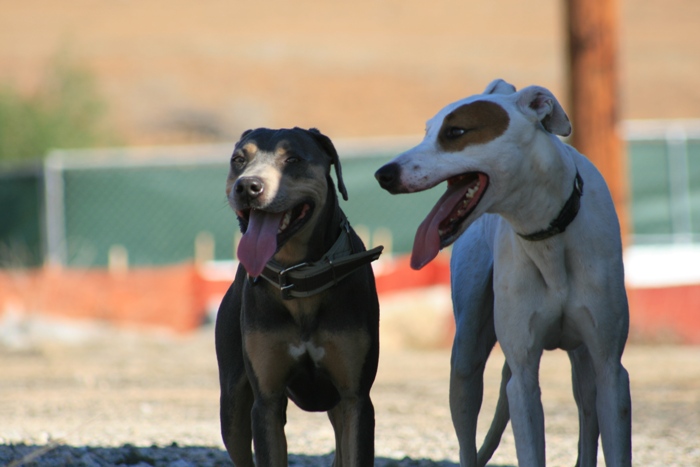 "ROCKET" & "TURBO"(BULL LURCHERS), AND "SNIPER" SERBIAN IMPORTED JAGDTERRIER.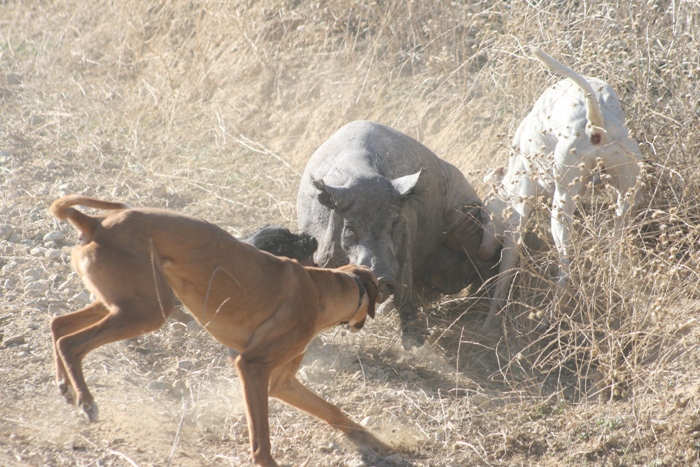 JAGDTERRIER MALE BRED BY ME, HE WILL EAT A COON UP AND IS A REAL GOOD BOAR DOG. I GAVE HIM TO A FRIEND WHO IS HUNTING HIM ON BOAR AND BEAR.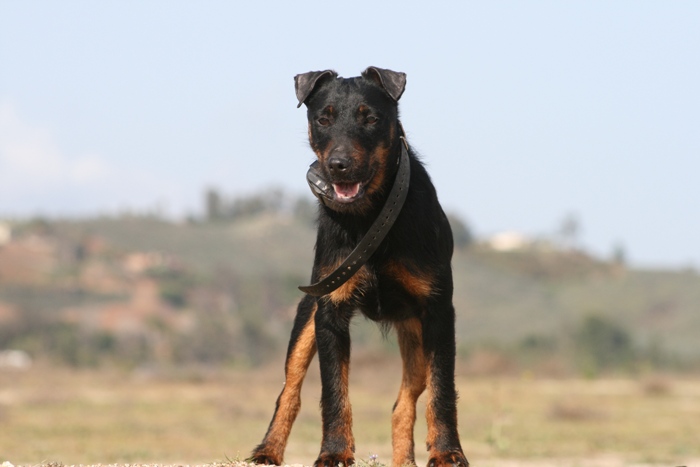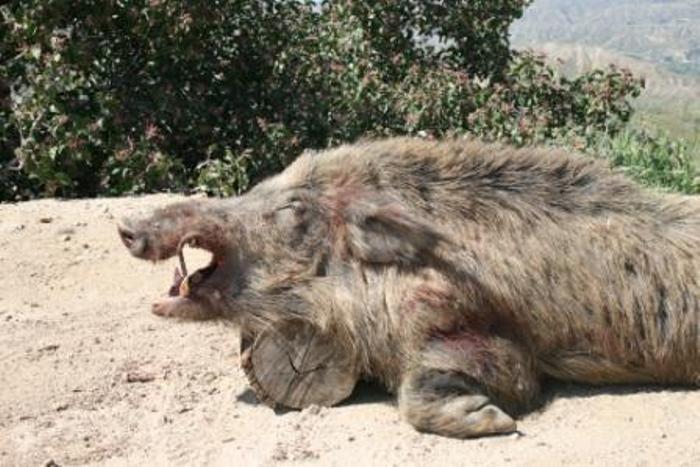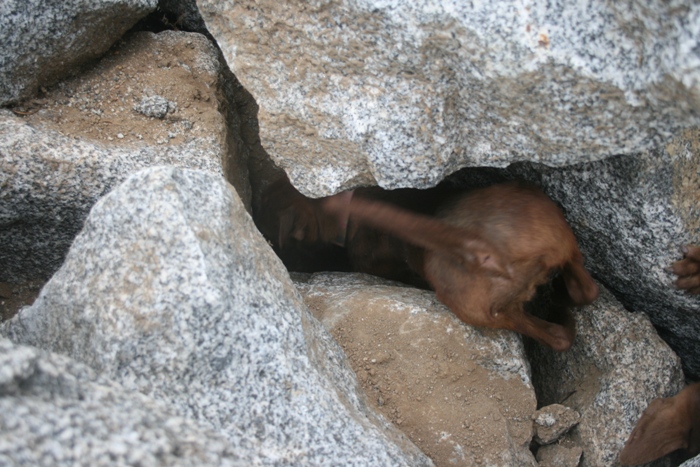 "HAMMER" PATTERDALE TERRIER 15LBS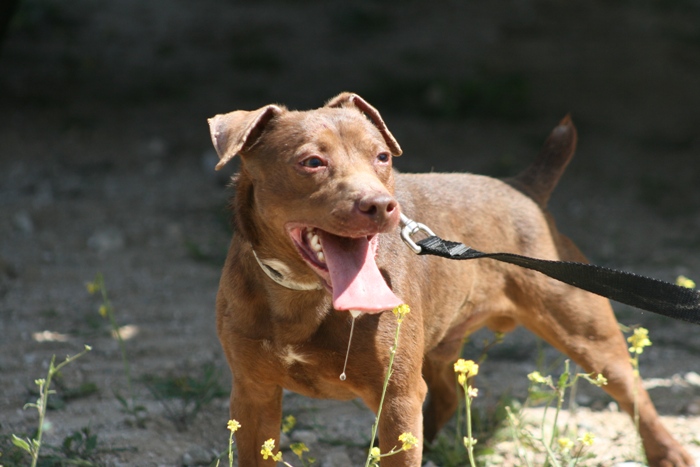 "FIRE" FEMALE PATTERDALE SHE GOES BACK TO "NICK STEVENS" DOGS ON HER FATHERS SIDE. SHE IS ABOUT 6 MONTHS OLD IN PICS AND IS A DEMON.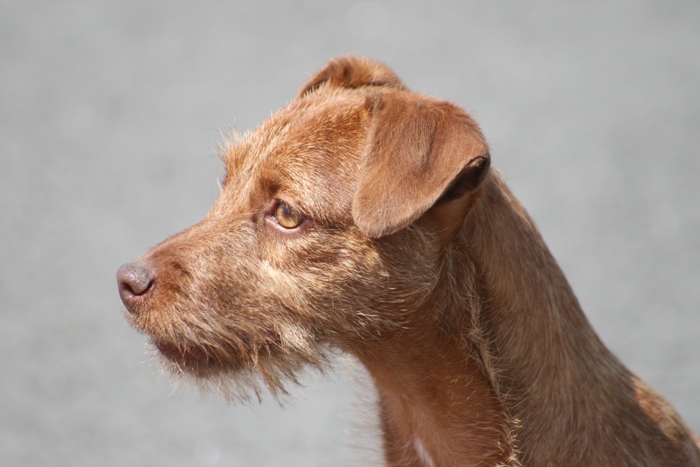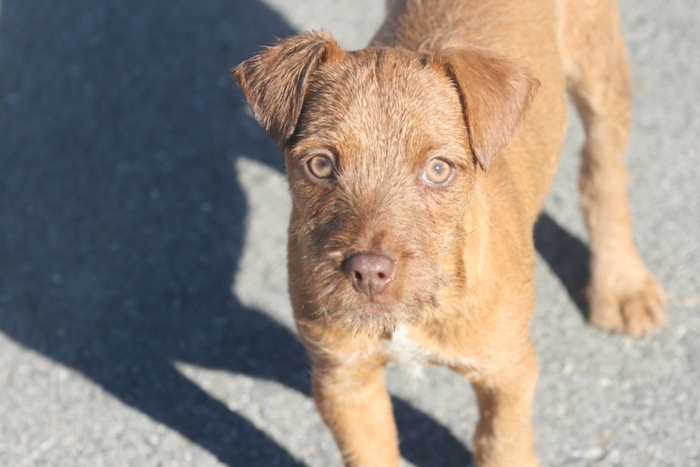 "TEX" TEXAS BLUE LACY, GO TO PHOTOS 2 PAGE FOR PICS OF HIM ON HIS FIRST HOGS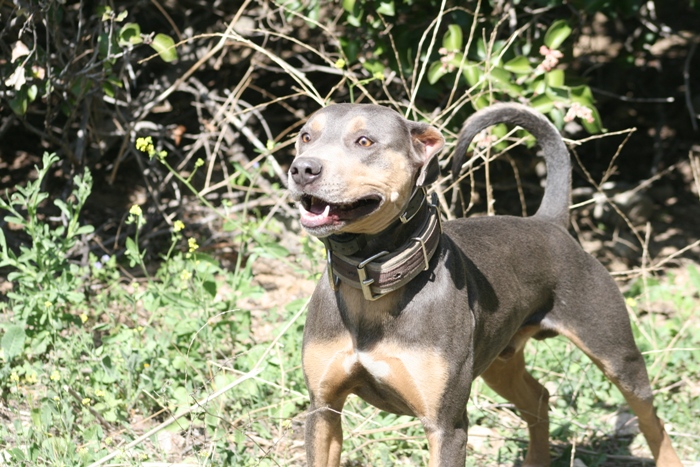 ONE OF MY NEW HUNTING AREAS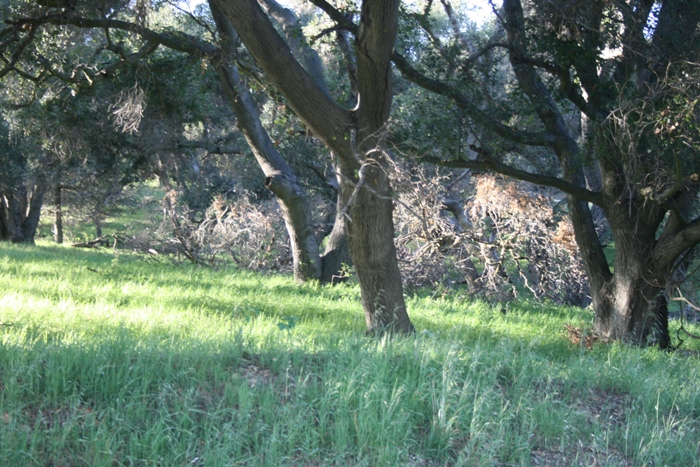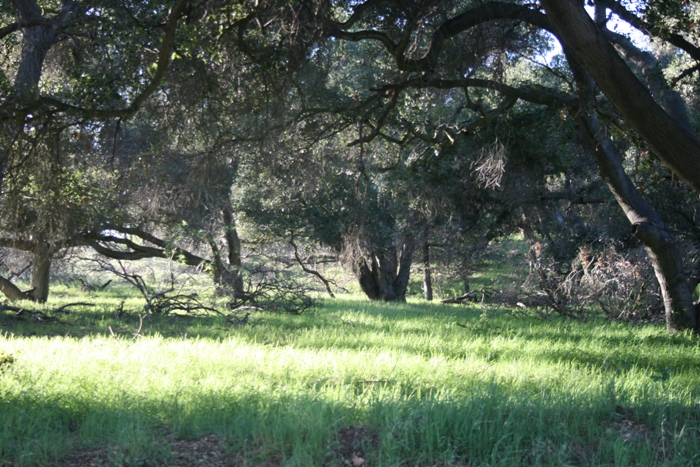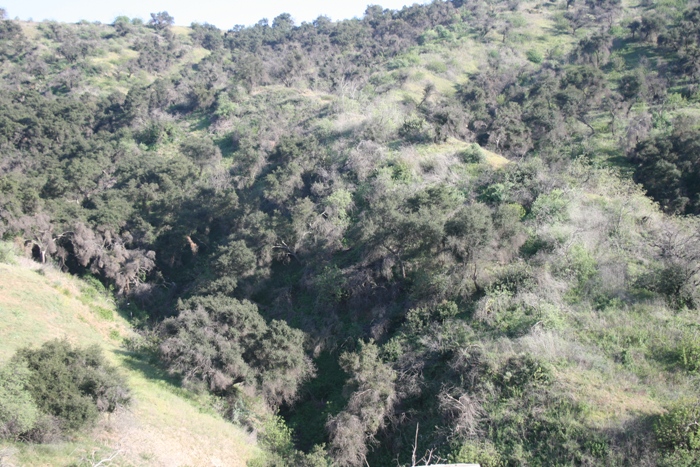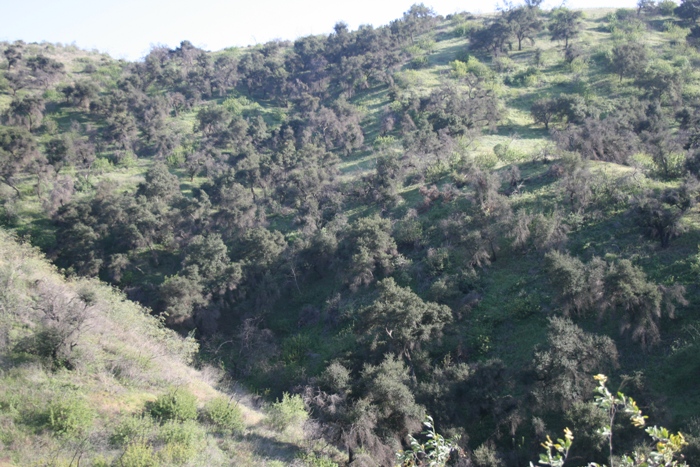 "HAMMER" IMPORTED PATTERDALE TERRIER, FROM ROBERT BOOTH IN FRANCE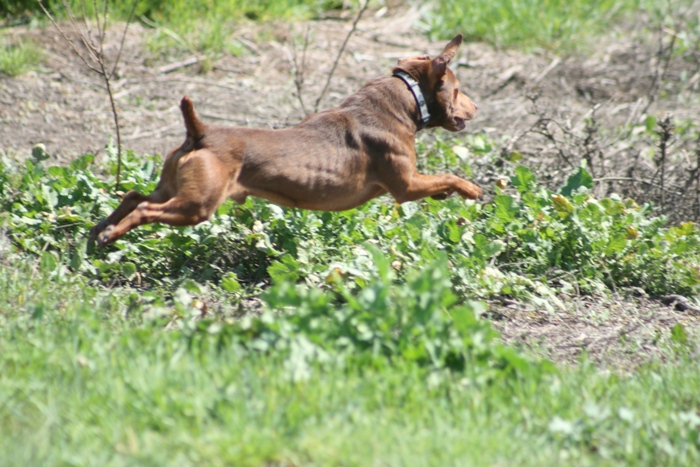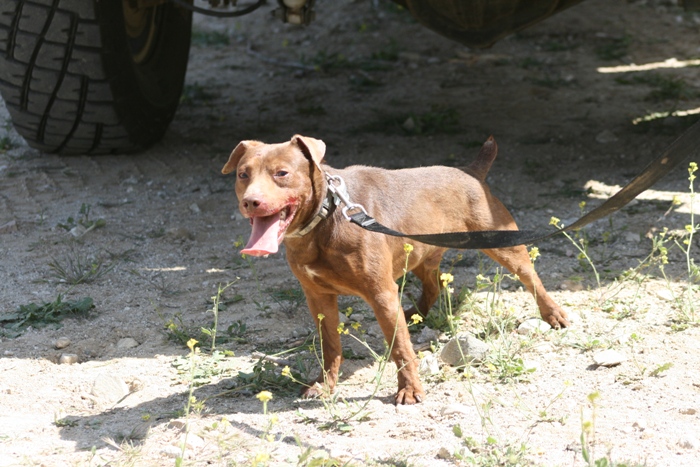 MALE JAGDTERRIER (SLOVAKIAN BLOODLINES)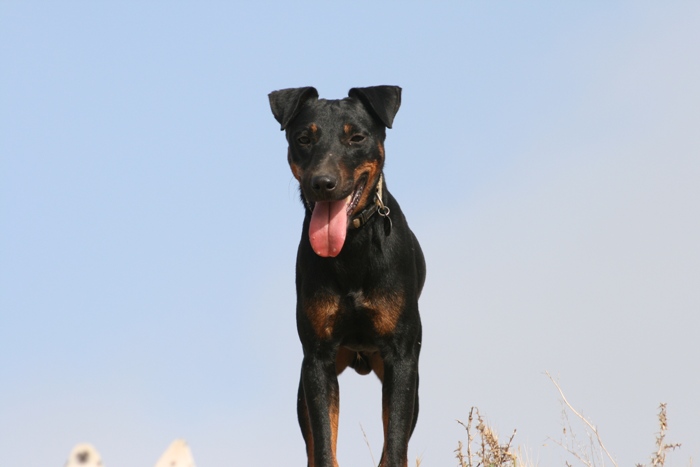 "HAAS" PATTERDALE TERRIER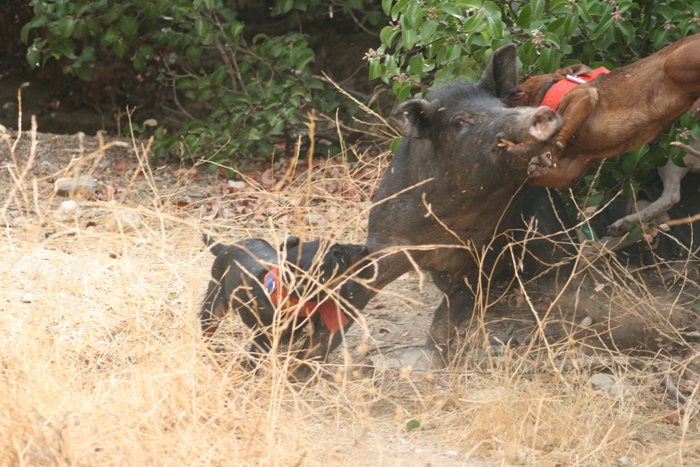 I MET THESE FALCONERS A FEW WEEKS AGO. I HAD A GREAT TIME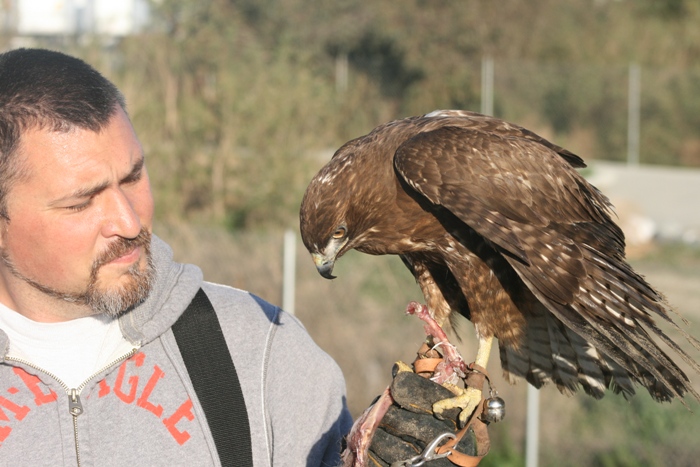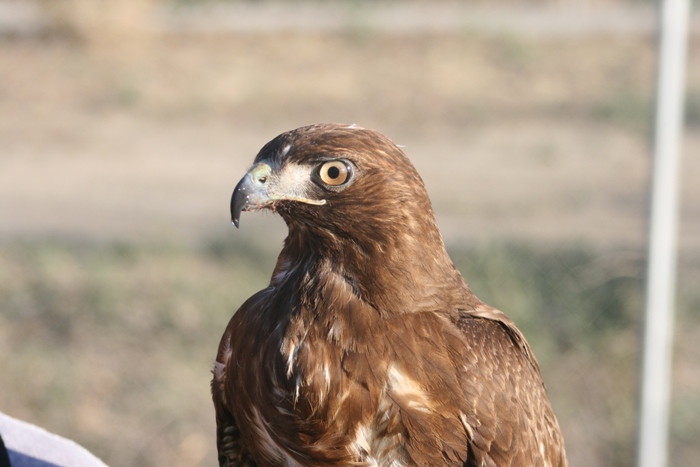 THIS RABBIT HAD PROBABLY ESCAPED MANY PREDATORS BY SQEEZING THROUGH THAT HOLE IN THE FENCE.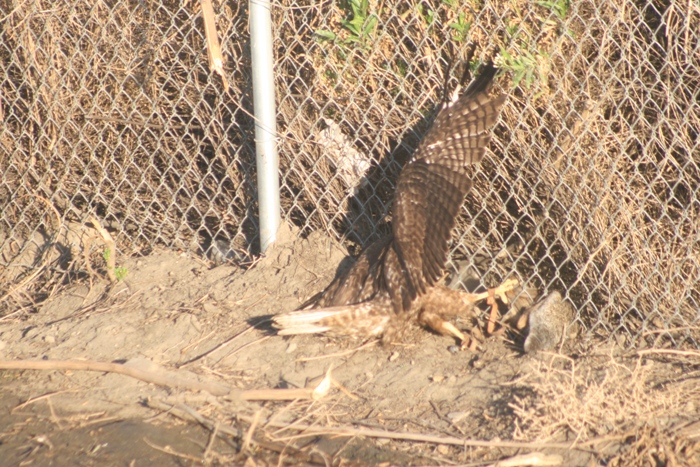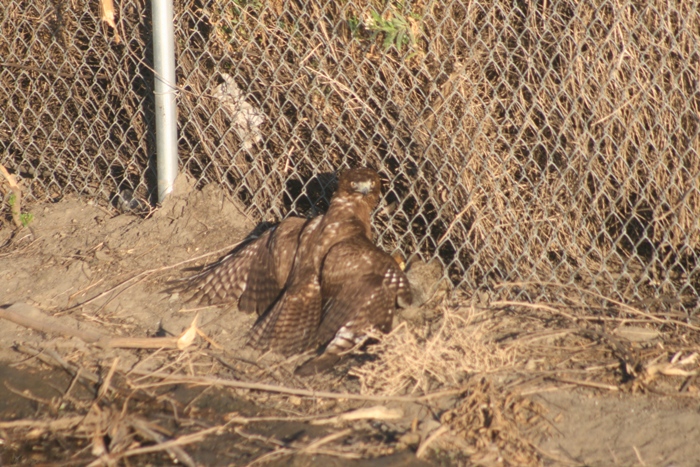 THIS BOY HAS WORKED FOX, COONS, COYOTES, FLUSHED AND FETCHED BIRDS, AND BLOOD TRAILED DEER. HE IS A VERY VERSATILE PATTERDALE TERRIER.
"HAAS" (18 LBS)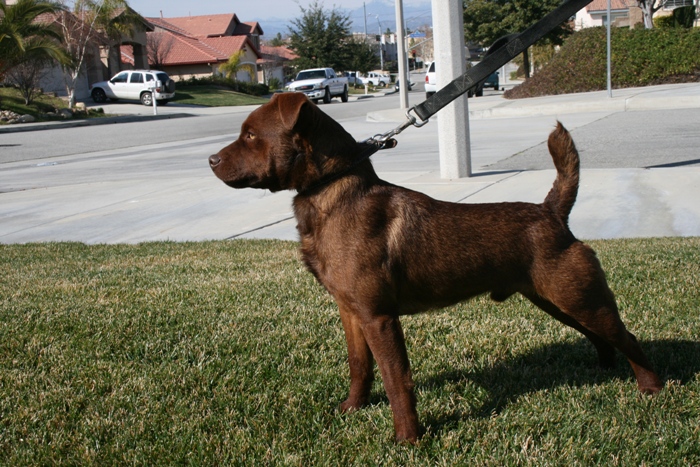 14 LBS FATHER OF ABOVE DOG.
"TROUBLE"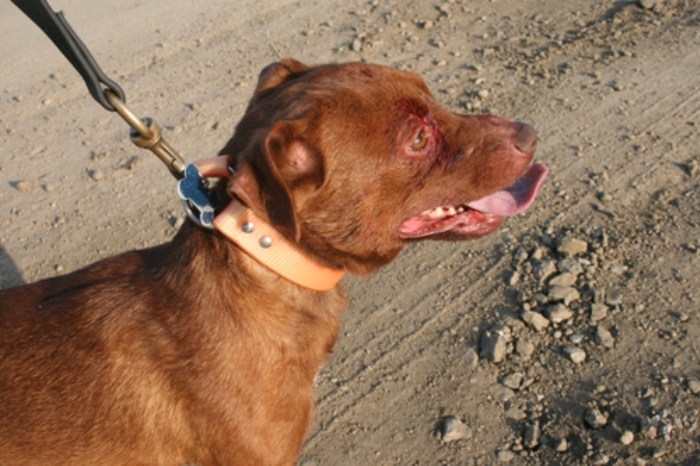 THIS IS WHY I DONT HAVE BAYING TERRIERS!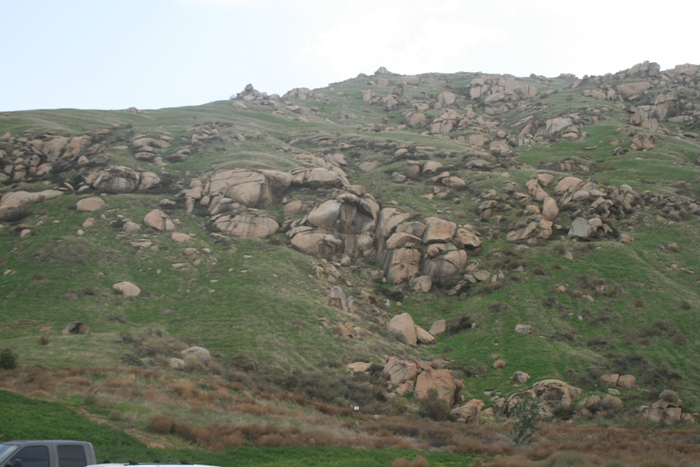 "HAMMER" PATTERDALE TERRIER ON A SMALL PIG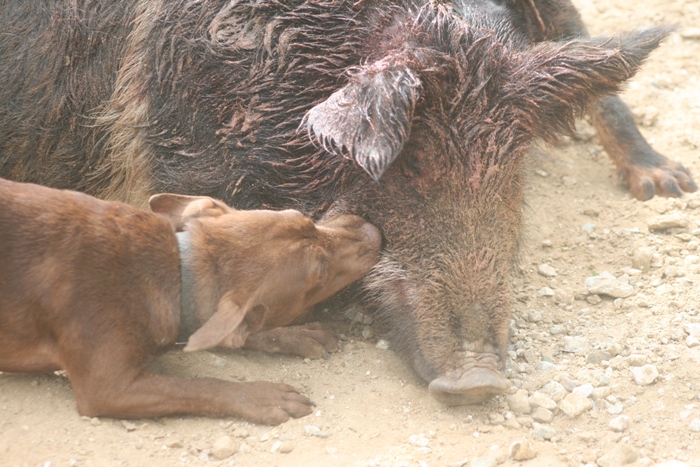 "TURBO"(GREYHOUND X PIT) AND "SNIPER" (JAGDTERRIER)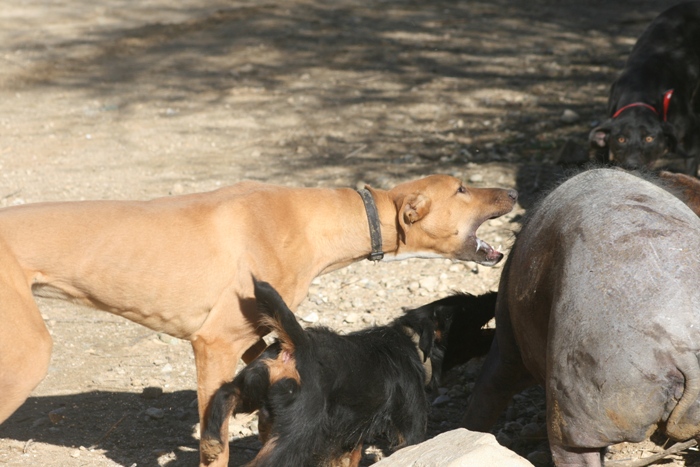 "DRAMA" PATTERDALE TERRIER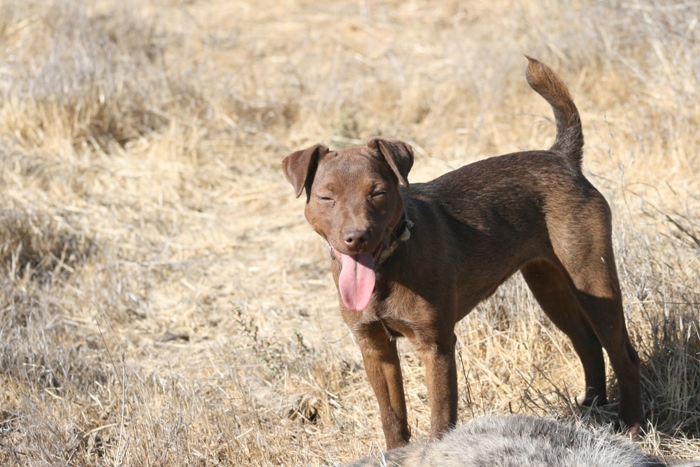 "TSUNAMI" (1YR OLD FEMALE PATTERDALE TERRIER) DOUBLE BRED "TROUBLE" DAUGHTER. SHE IS DOING OUTSTANDING ON COONS AND BOAR.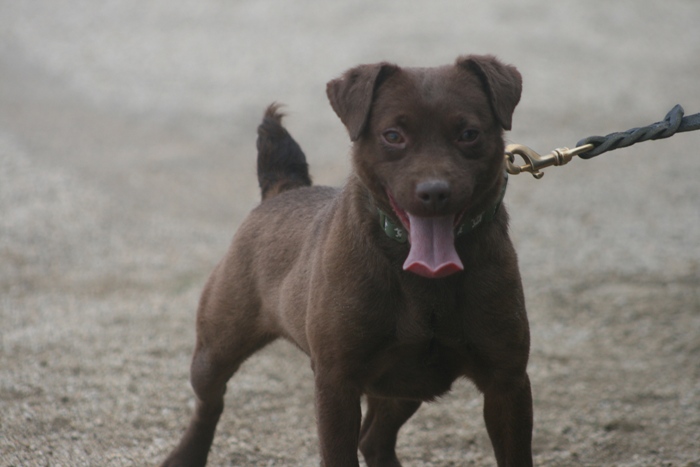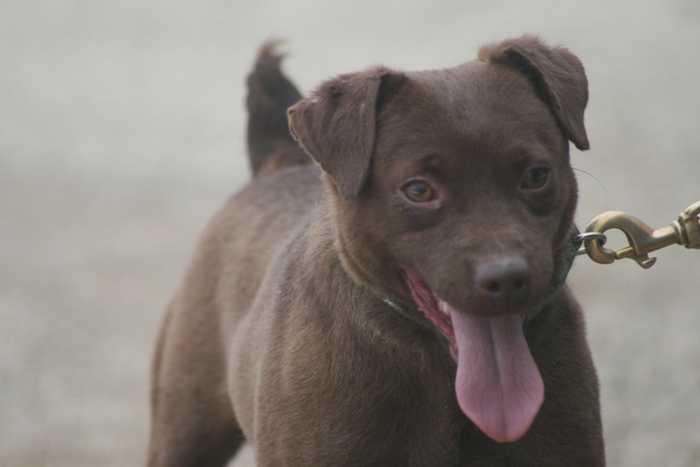 "TURBO" 11 MONTH OLD BULL LURCHER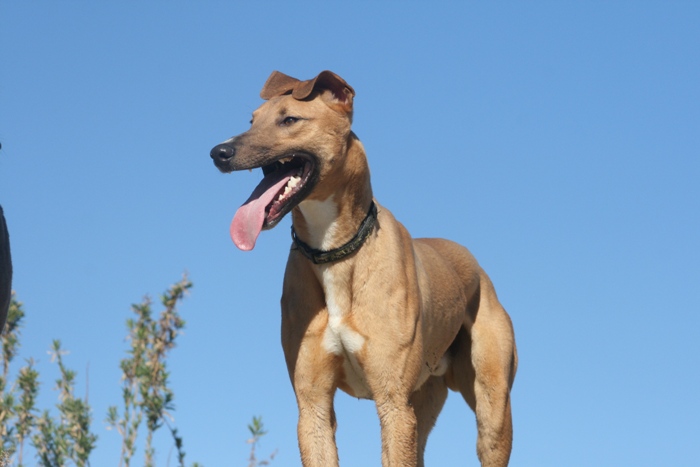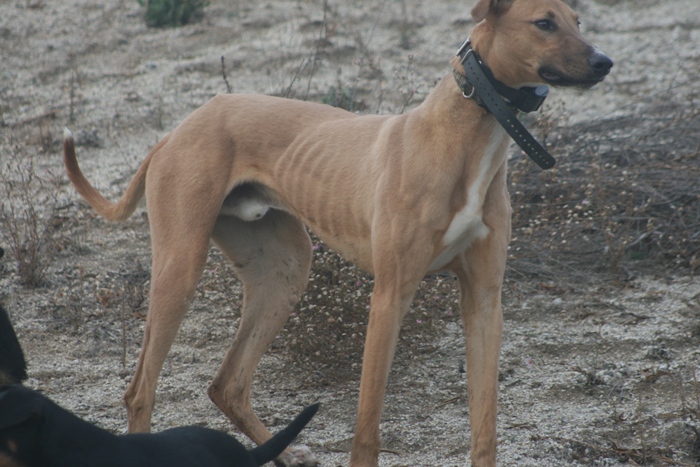 "HAMMER" AFTER WORKING TWO COONS ON HIS OWN.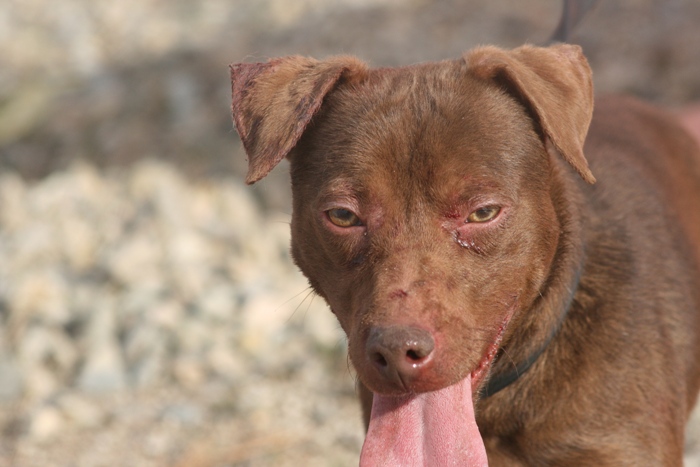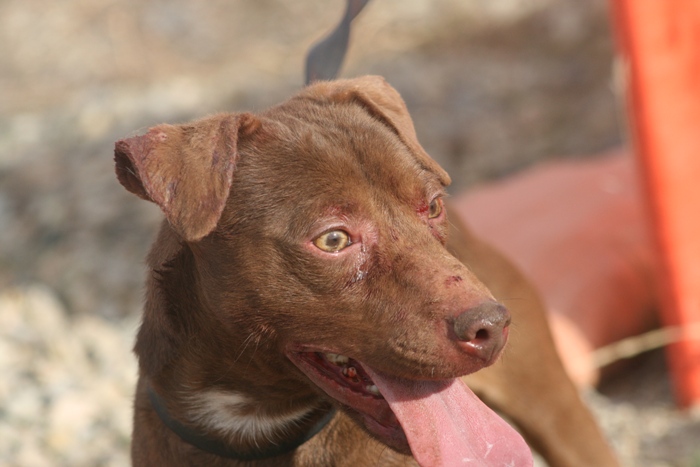 I CULL HARD, SO SOME OF THE DOGS IN THE PICS ON MY SITE ARE NO LONGER HERE.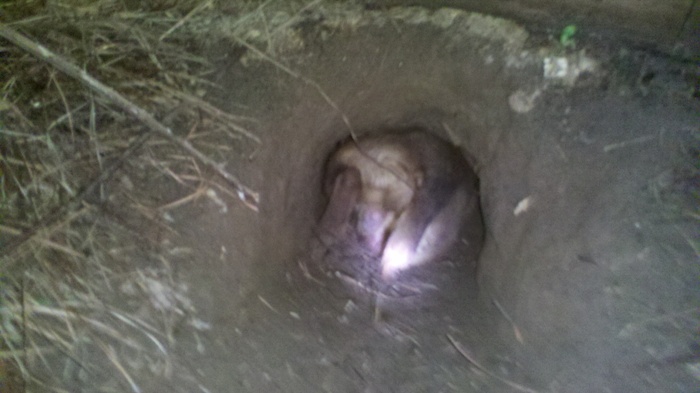 IF THE GAME DOESNT BREAK A DOG, THE TERRAIN WILL.
(IF THEY ARE WEAK)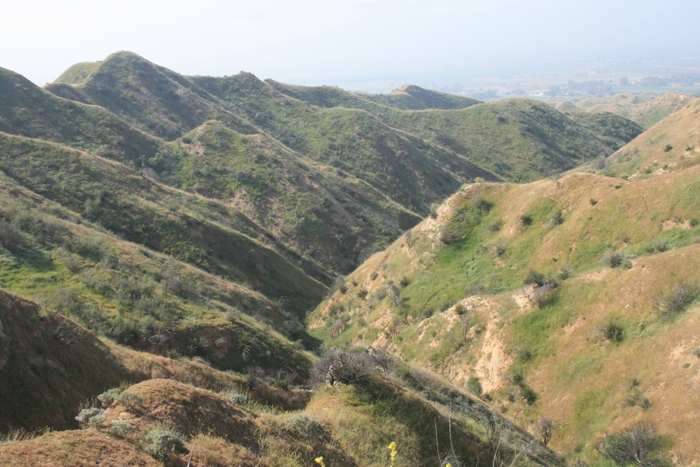 "SNIPER" TAKING A SHAKING FROM A BOAR. HE WAS NOT HURT AND SLAMMED RIGHT BACK INTO THE BOAR.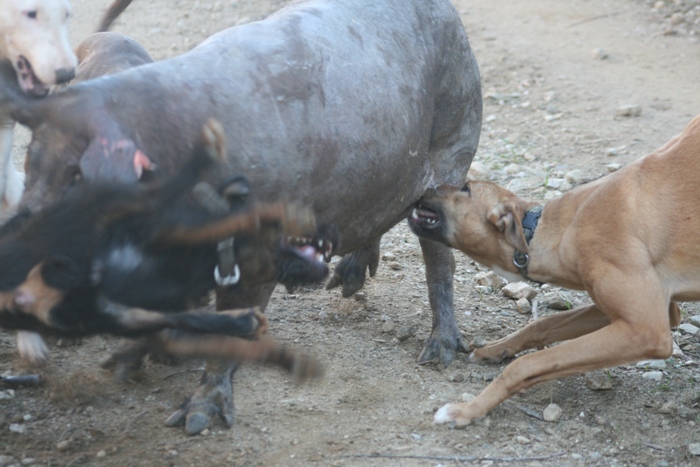 100% PURE NUTTALL BRED PATTERDALE TERRIER
"BLASTER"
I was told this boy was a hard dog, so as always, I had to see for myself. He has proved to me that he can be a stud dog here.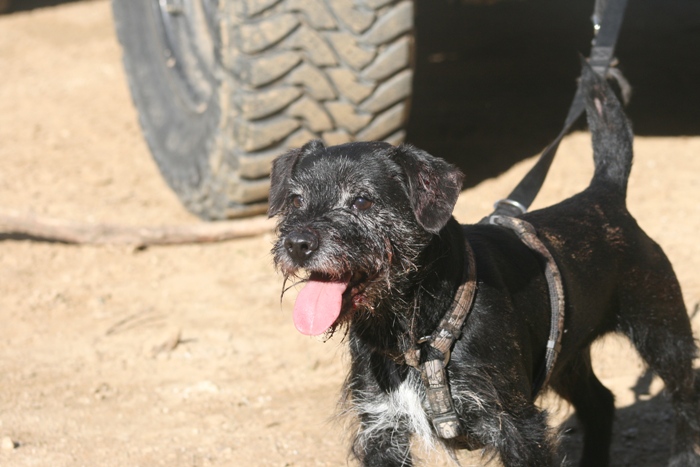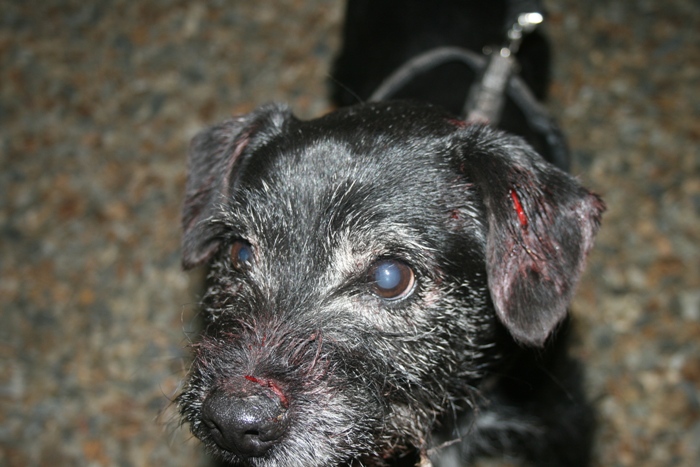 "TROUBLE" PATTERDALE TERRIER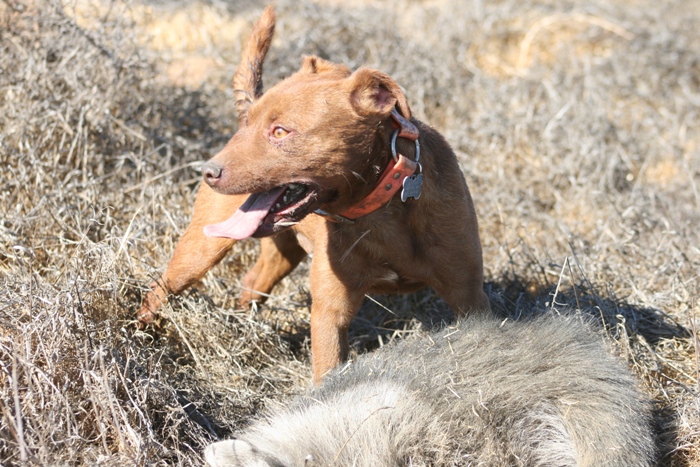 MY NEW JAGDTERRIER PUPS (4 MONTHS OLD). THESE TWO PUPS ARE DESCENDANTS OF THE FAMOUS "KILL" AND "GARAK VKF" (SERBIAN X BOSNIAN) BOTH ARE 3X EURO WORKING CHAMPIONS AND ARE KNOWN TO PRODUCE VERY HARD DOGS. I LIKE THE INTENSITY AND LEG ON THESE PUPS. AFTER HUNTING WITH JAGDS FOR 20YRS IN THE HILLS OF CALIFORNIA I KNOW WHAT WORKS FOR ME.
"HANNIBAL LECTER" (4 MONTHS OLD)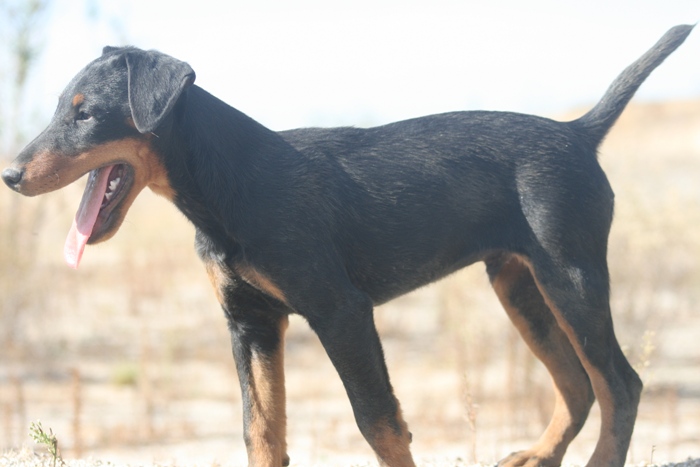 "MADUSA" (4 MONTHS OLD)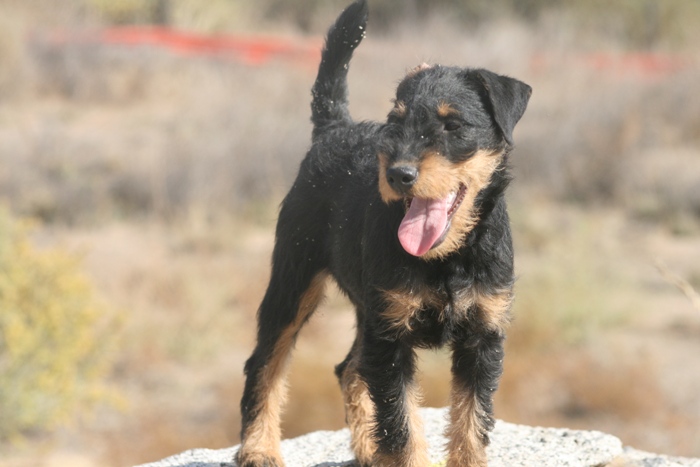 BULLTERRIER PUP WITH MY NEW BROWN AND TAN JAGD FEM PUP "KEVLAR" 10WKS OLD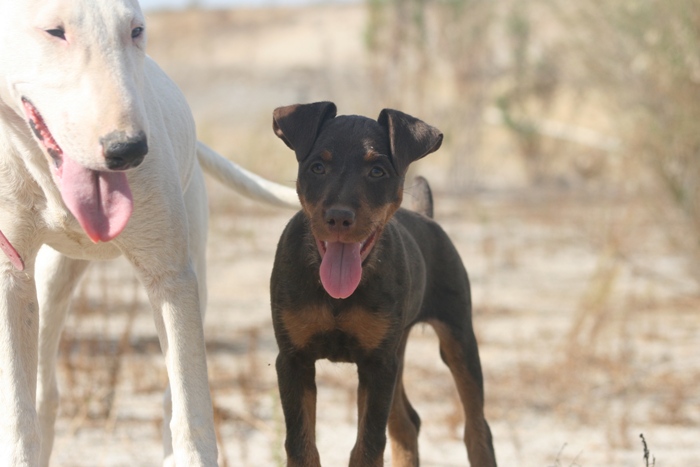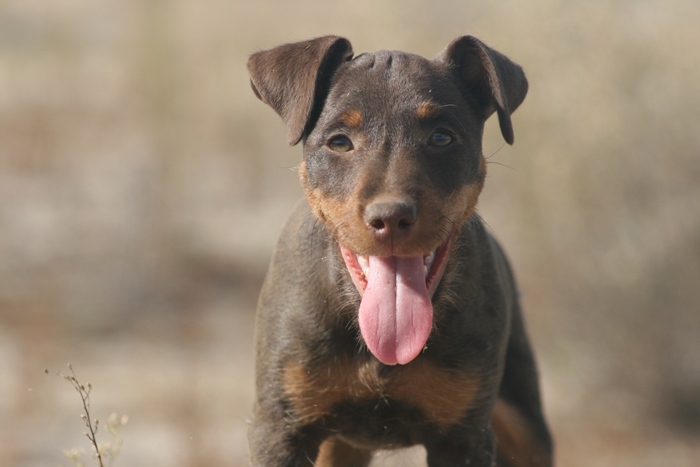 "RAGE" FEMALE PATTERDALE TERRIER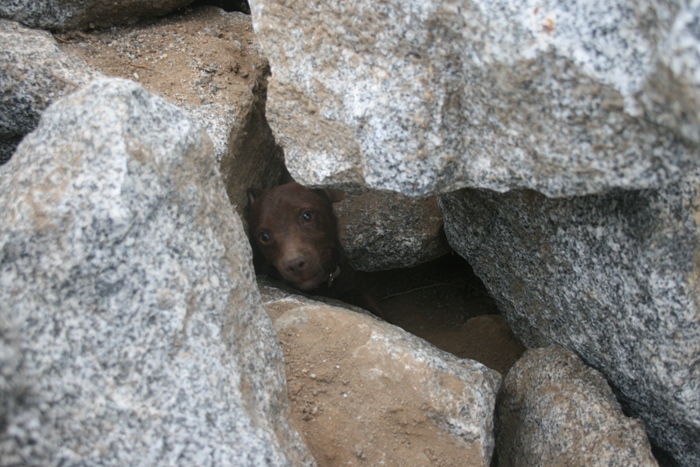 THIS IS THE TYPE OF BULLTERRIER I LIKE. NOT THE SHORT STOCKY DEFORMED SHOW DOGS.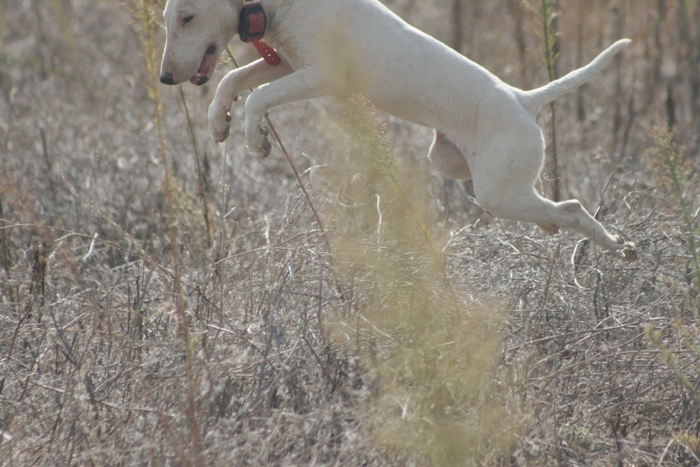 PARKER CUR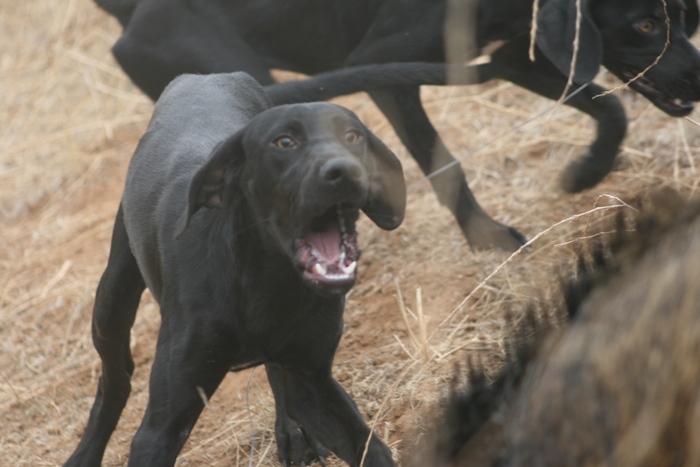 FEM PATTERDALE TERRIER "FIONA" "TROUBLE" DAUGHTER. HER OWNER HAS TRAINED HER TO RIDE ON THE QUAD AND THEN TAKE OFF WHEN SHE SMELLS HOGS.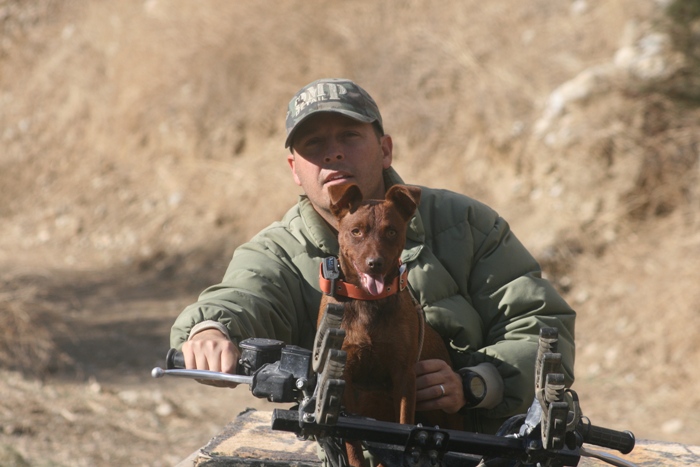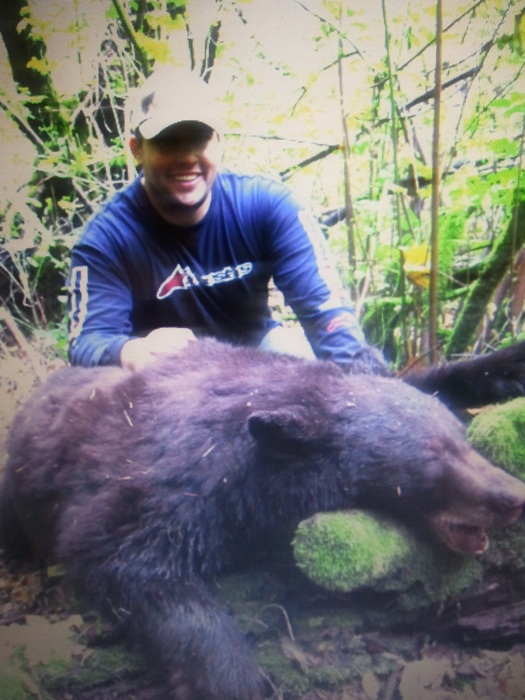 My friends trail cam captured this 3 legged deer and coons.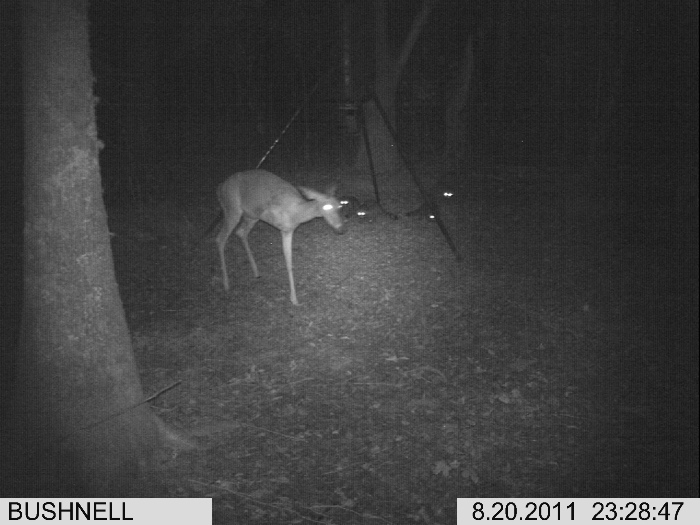 Coyote and Coon at the feeder.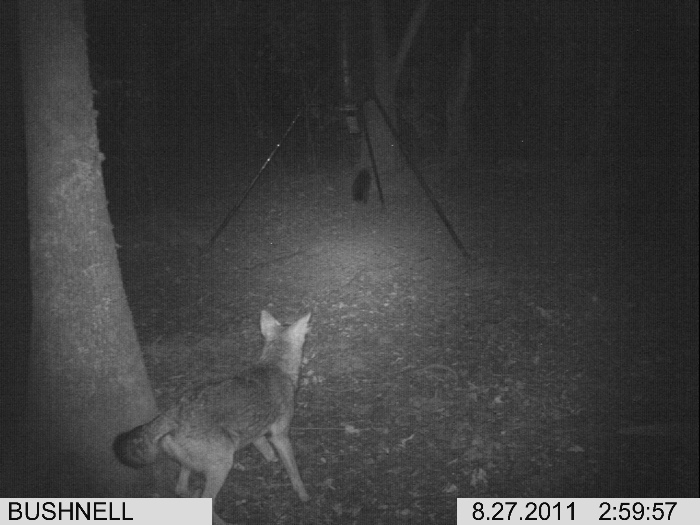 FEMALE PATTERDALE TERRIER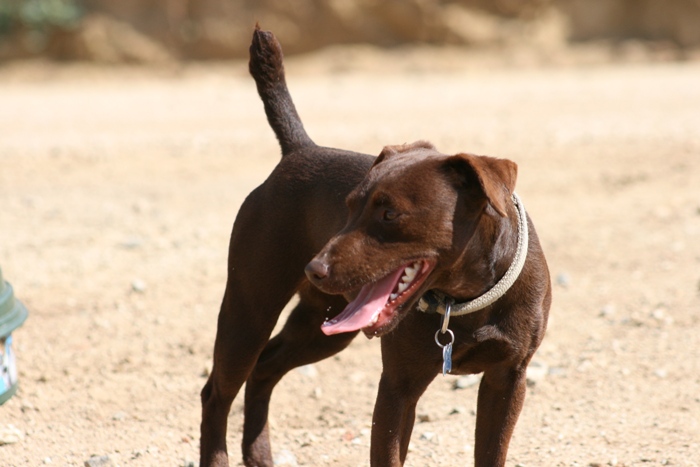 FEMALE JAGDTERRIER (SERBIAN BRED)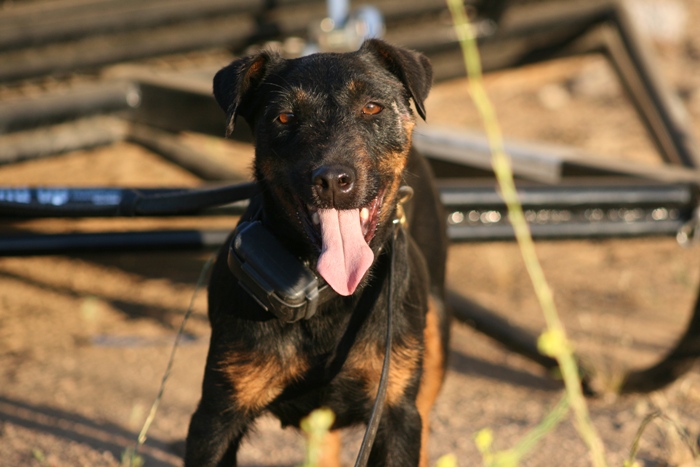 "SNIPER" (MALE JAGDTERRIER) JUMPING FOR A DUCK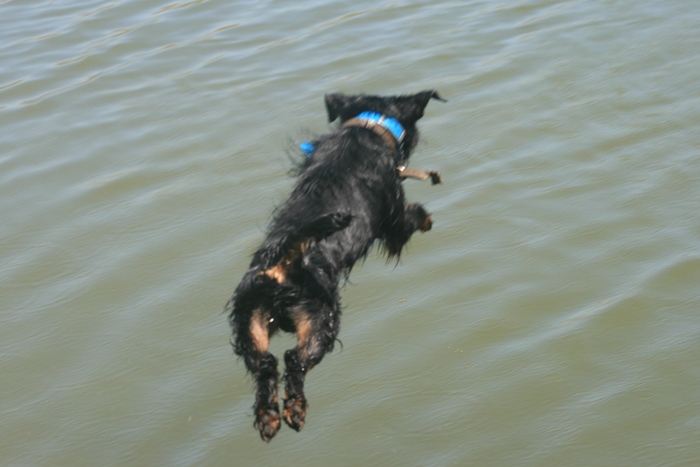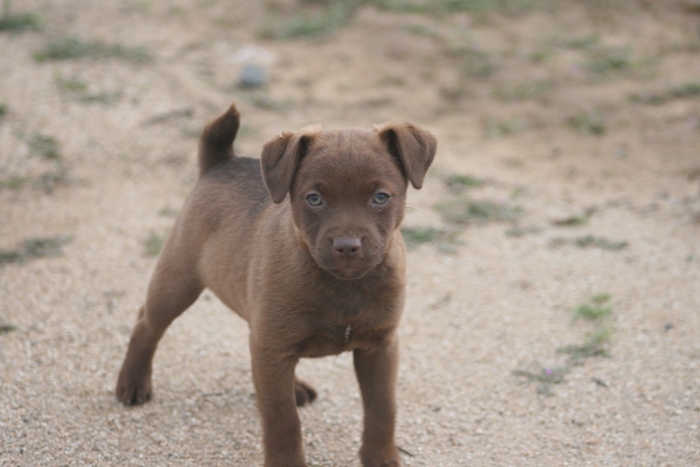 "REAPER" (PATTERDALE TERRIER)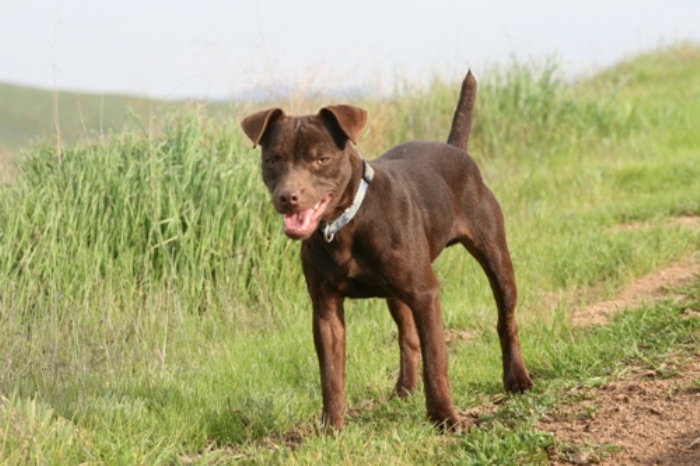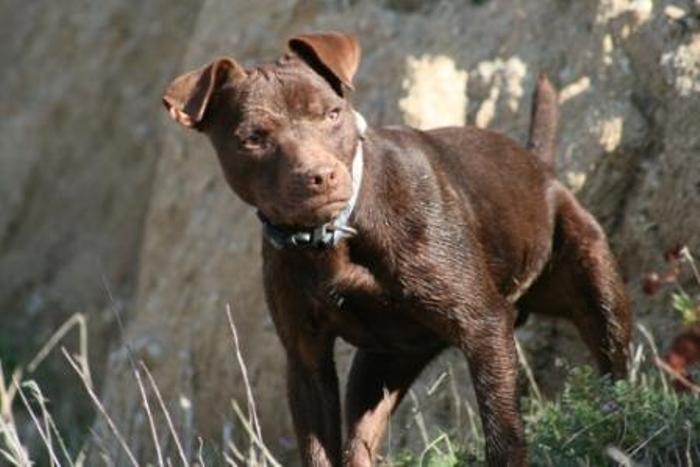 THIS JAGDTERRIER PUP (LUGER) WAS 8 MONTHS OLD IN THIS PIC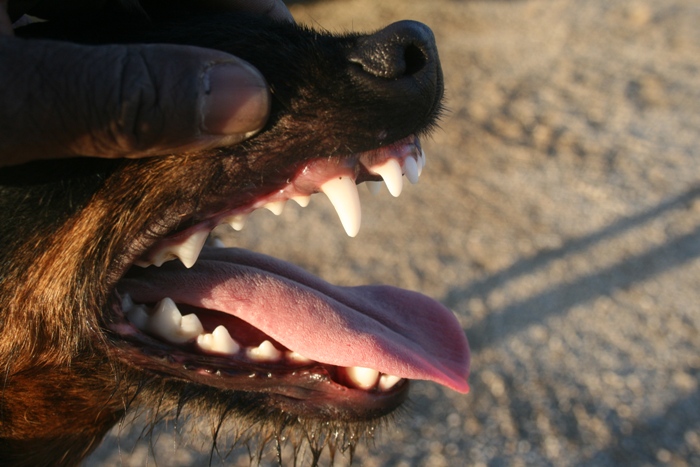 "HAMMER" 8 MONTHS OLD IN PIC (MALE PATTERDALE TERRIER)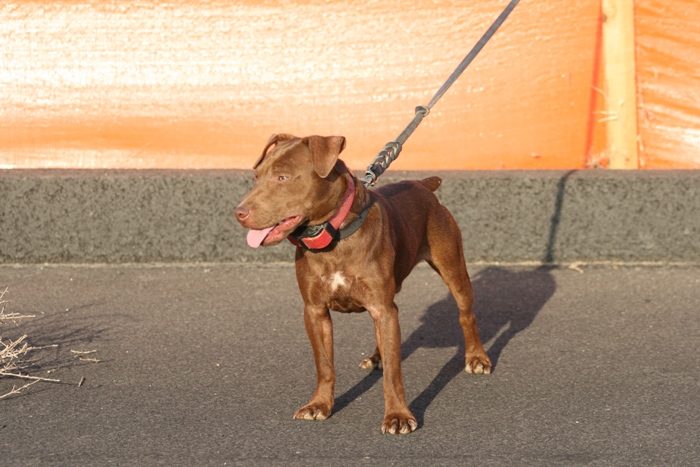 THIS IS WHY I DONT HAVE FAT DOGS.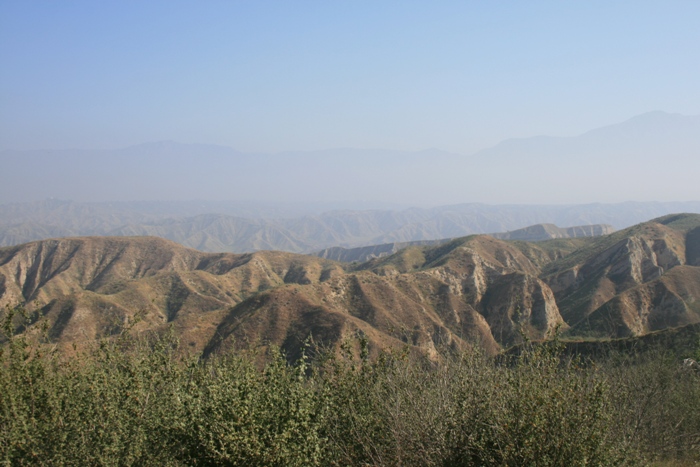 ONE OF MY FAVORITE HUNTING RIGS.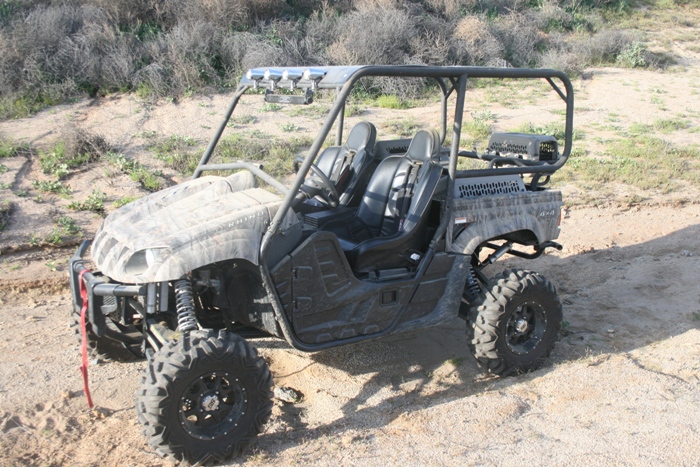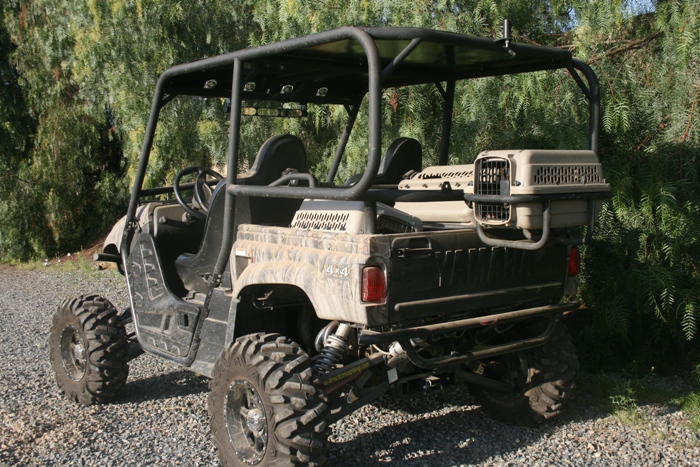 GAUCHO & DOBA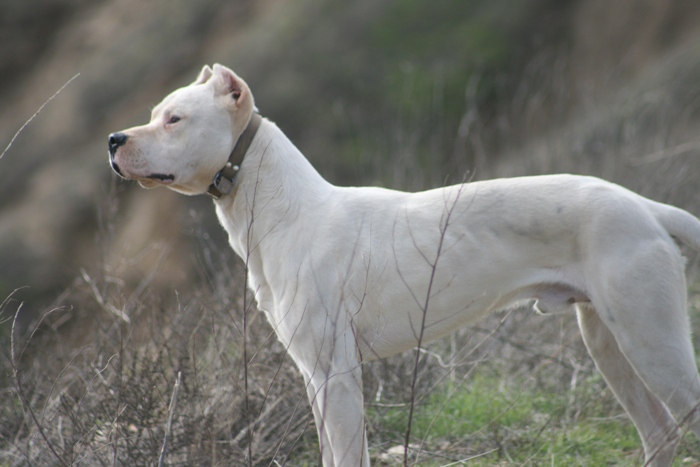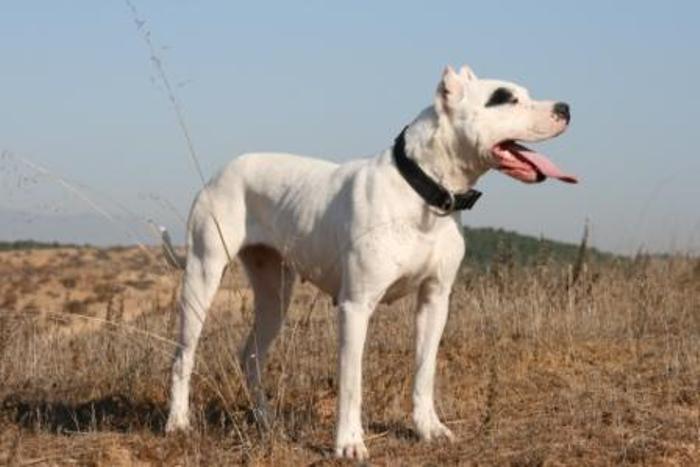 "GAUCHO" 7' TO THE TOP OF THIS WALL. I CAN TELL HIM TO JUMP UP HERE AND HE WILL POP RIGHT UP AND CAN WALK ALONG THE TOP AND TURN AROUND LIKE A CAT.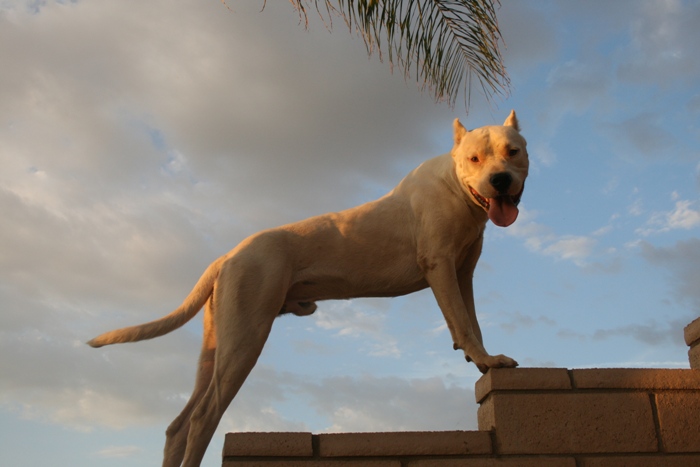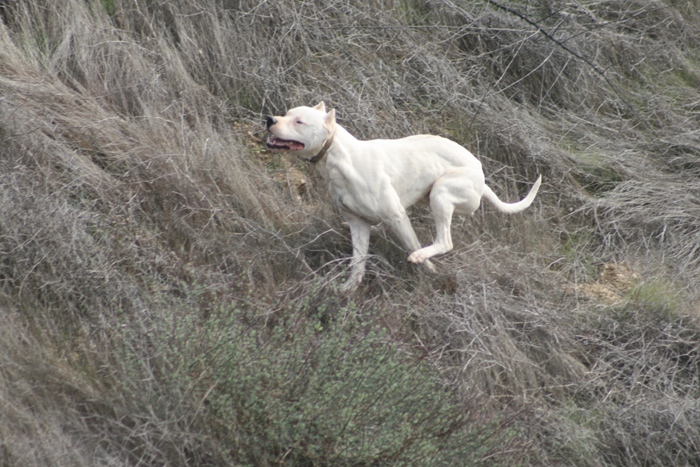 "HAMMER" 7 MONTHS OLD IN PIC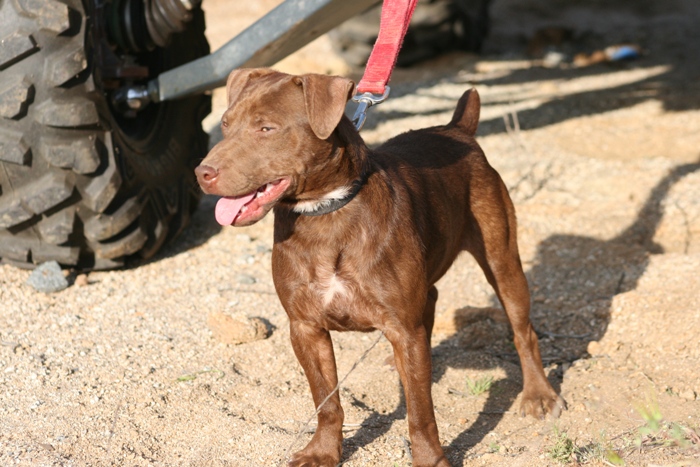 "HAAS" ON LEFT "DRAMA" ON RIGHT LITTERMATES (BRED BY ME)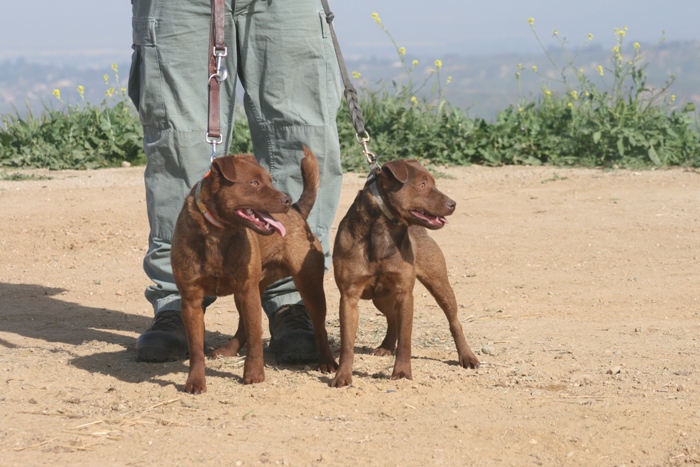 7 MONTH OLD MALE JAGDTERRIER "LUGER"(YAK DADDY X HEIDI)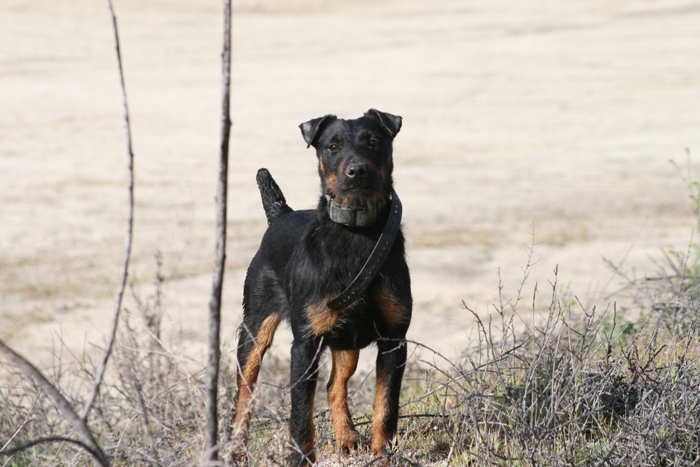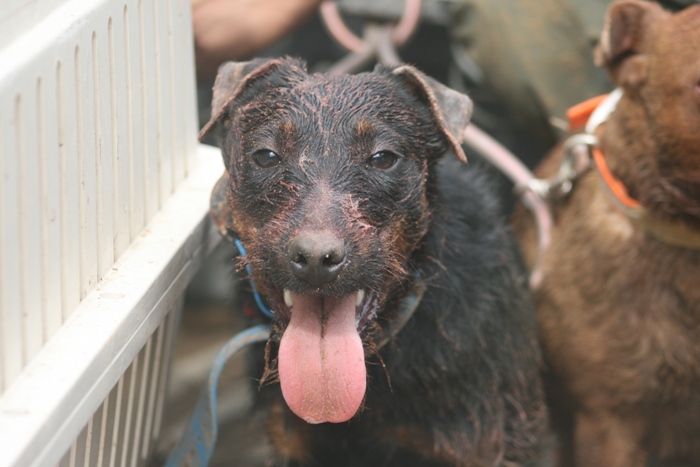 TWO DOUBLE BRED "TROUBLE" PUPS OUT OF DIFF LITTERS(NOT FOR SALE)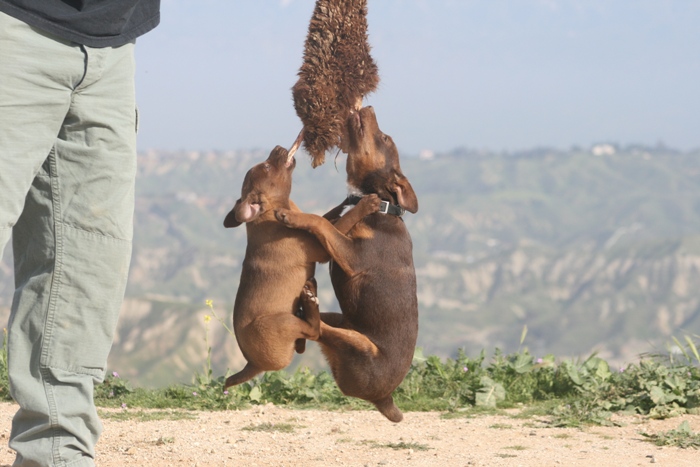 I JUST IMPORTED THIS 5 MONTH OLD MALE PATTERDALE PUP FROM "ROBERT BOOTH" THIS IS A *DOUBLE BRED* SON OF "BOOTH'S GUINESS". HE IS THE FIRST "GUINESS" PUP ROBERT HAS SENT TO THE U.S.
"HAMMER"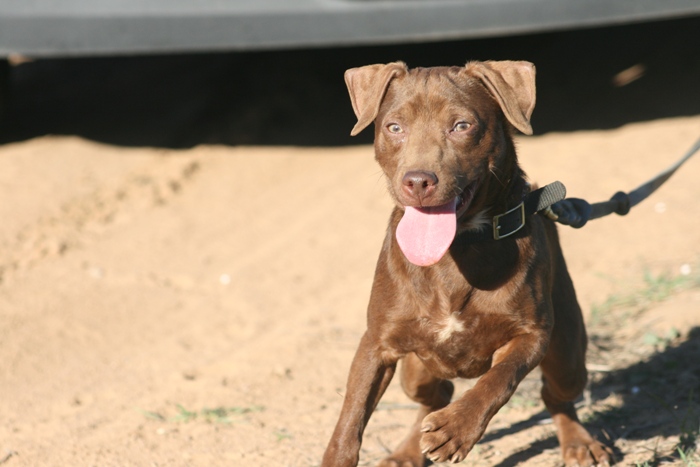 THIS IS HIS SECOND DAY IN THE U.S.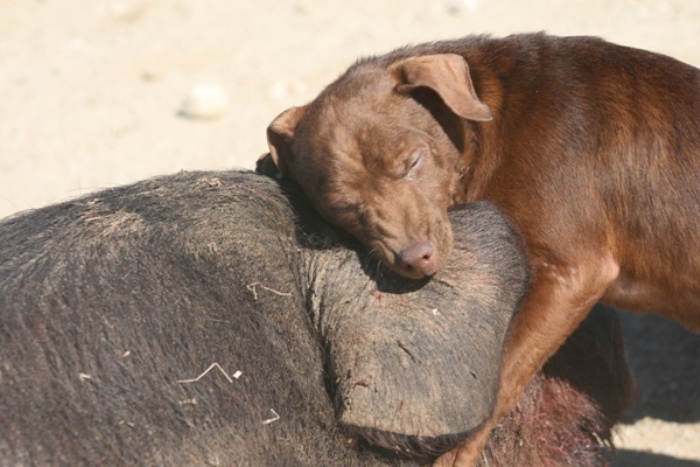 "DRAMA"(TROUBLE X COCOA) FEMALE PATTERDALE TERRIER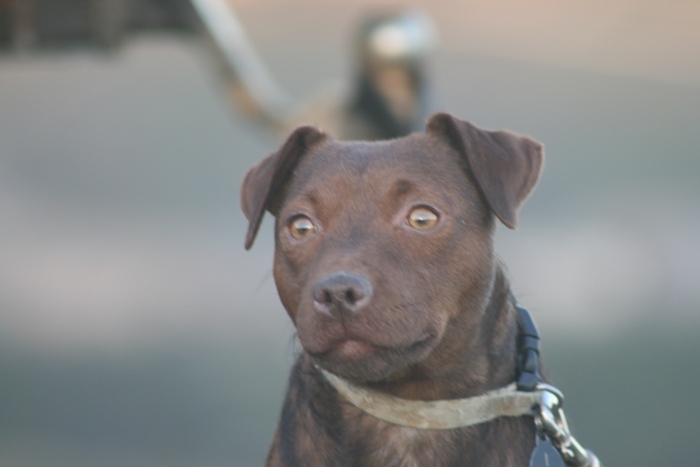 "GAUCHO" I STRIVE TO IMPORT THE BEST POSSIBLE BLOODLINES. THIS DOG WAS IMPORTED FROM THE CREATOR OF THE DOGO'S GRANDSON IN ARGENTINA.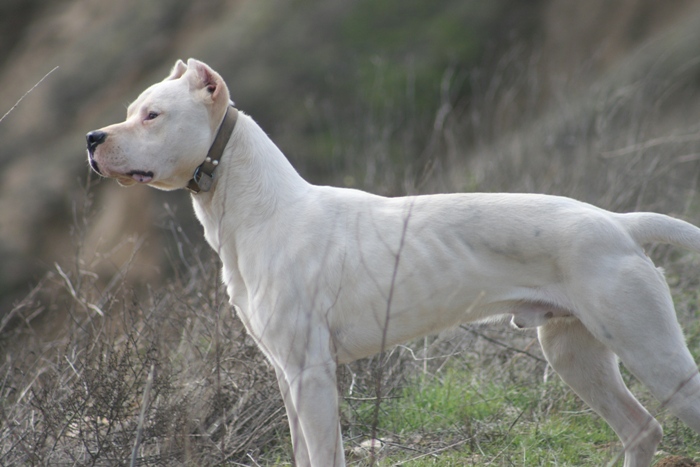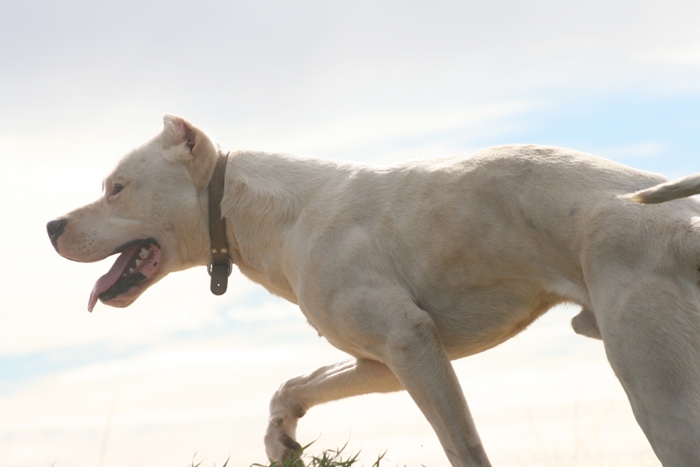 "REAPER" DOUBLE BRED SON OF TODD FULFORDS "MILO" HE IS ONE OF THE LAST DOGS EVER PRODUCED BY "MILO"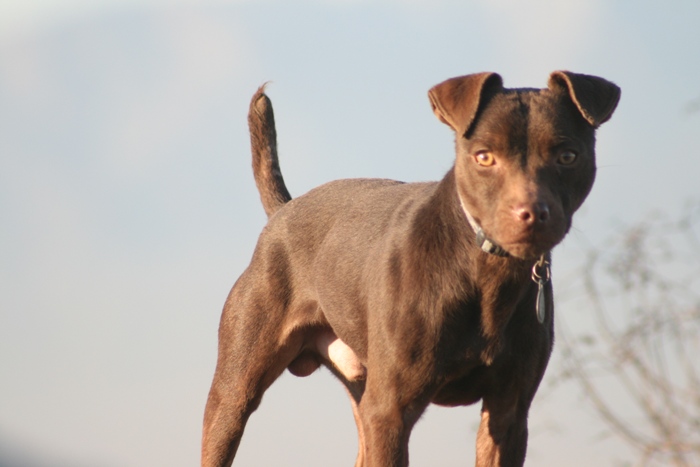 "REAPER"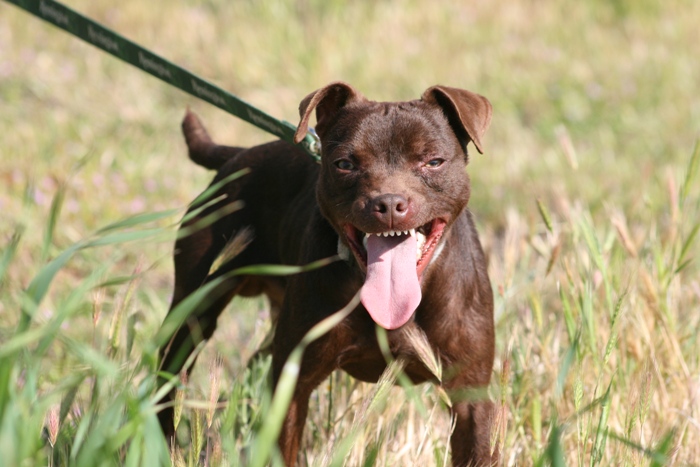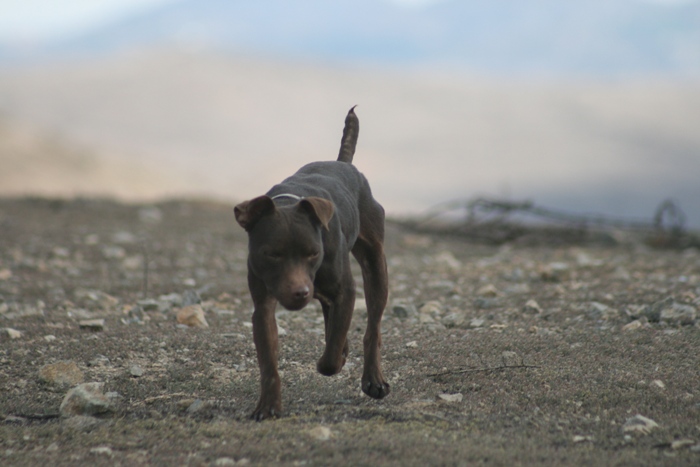 "STORM" FEMALE PATTERDALE TERRIER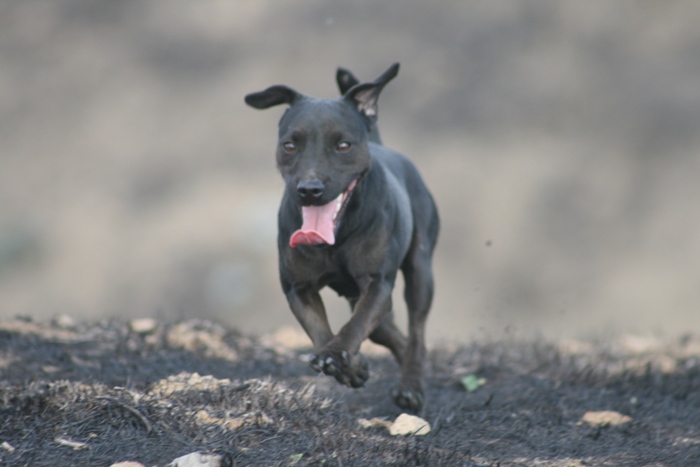 FEMALE JAGDTERRIER "HEIDI"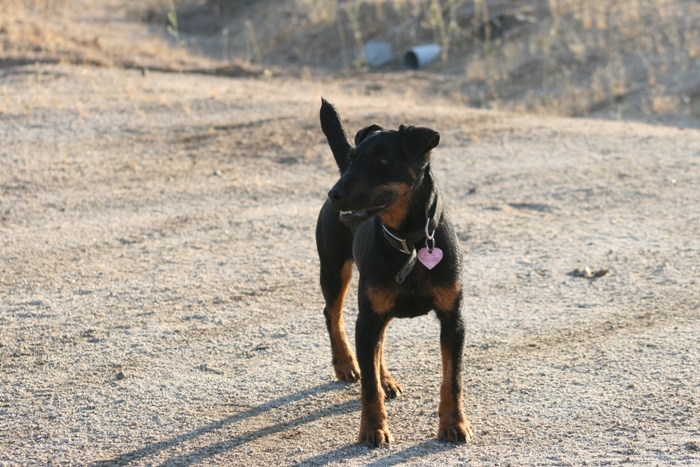 10wk old Jagdterrier Pup "Luger"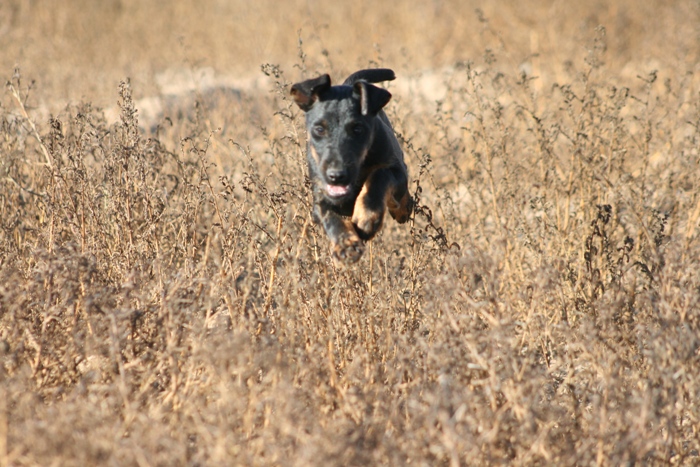 THIS DOGO DOES NOT GET SMASHED INTO TREES, ROCKS, ETC. BY BOARS. HE PUTS THE BRAKES ON BIG RANK BOARS.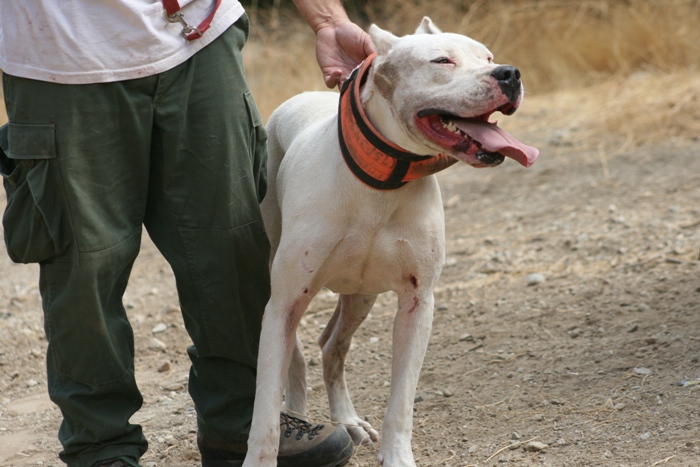 "TROUBLE" (MALE PATTERDALE TERRIER) HAS PROVEN HIMSELF OVER AND OVER AGAIN!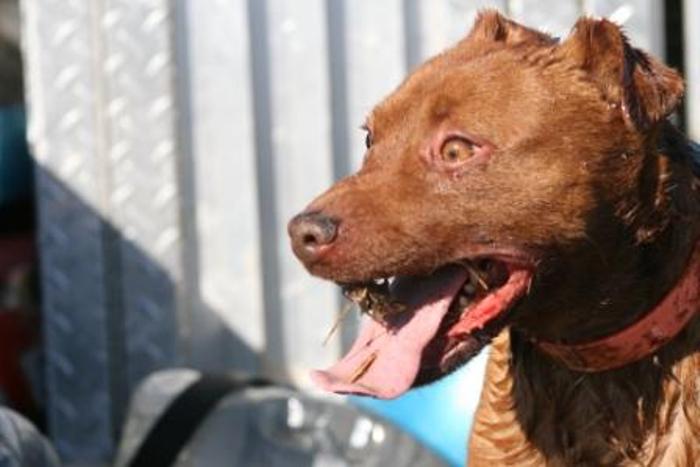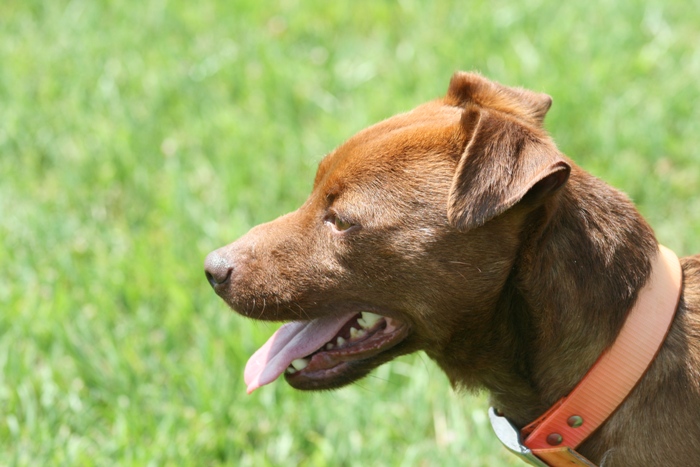 THIS JAGDTERRIER ("SNIPER" SERBIAN IMPORT) IS STILL A YOUNG DOG. HIS FATHER "VUK FILIP" WAS (2X) SERBIAN DOG OF THE YEAR AND HIS GRANDFATHER IS ALSO A FAMOUS SERBIAN WORKING DOG.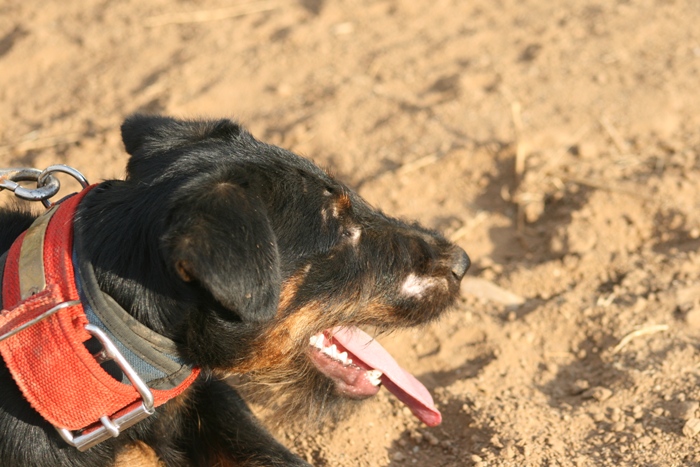 HE HAS A TON OF HEART AND DRIVE AND IS SHOWING ME WHAT I LIKE TO SEE!.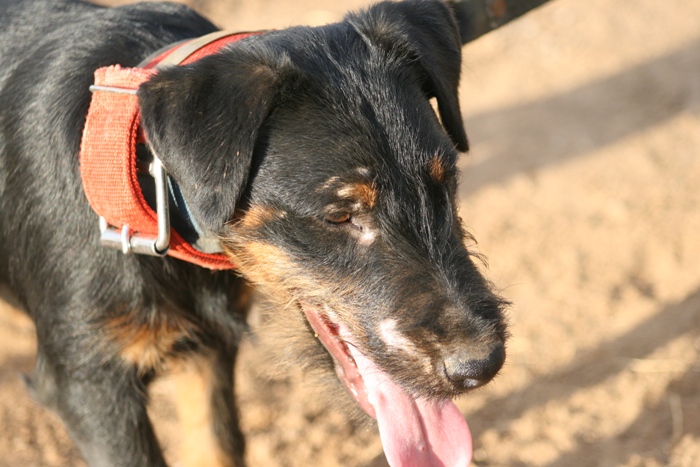 (MALE JAGDTERRIER) YAK-DADDY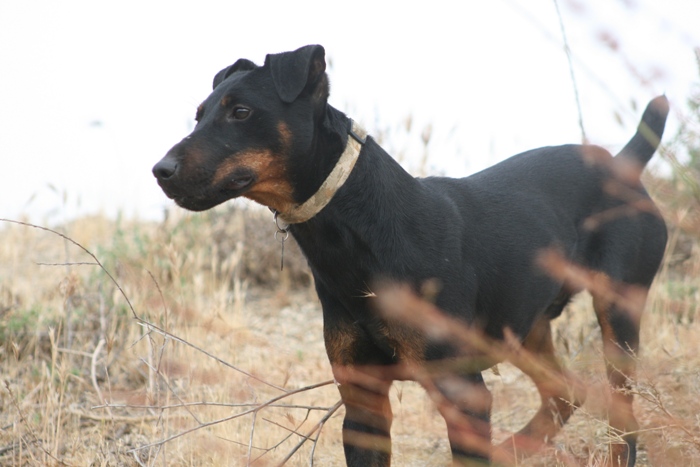 5 MONTH OLD PATTERDALE TERRIER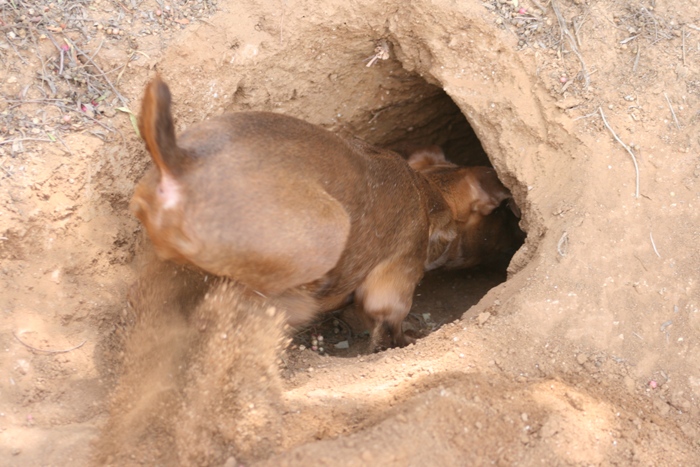 DOGOS THAT CAN STILL DO WHAT THEY ARE INTENDED TO DO..HUNT!!!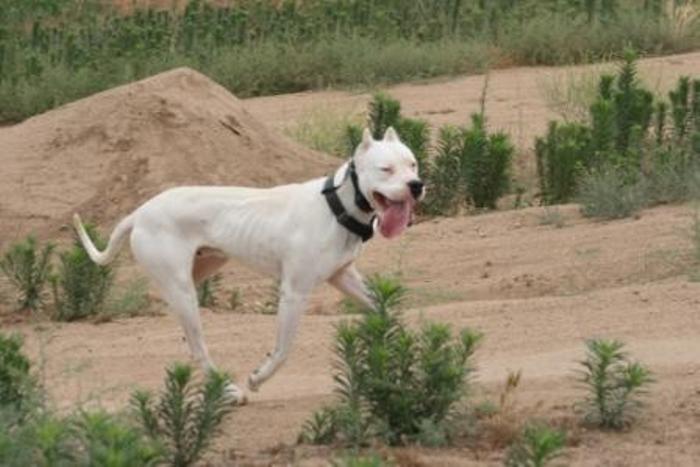 THIS DOGO HAS CAUGHT A LOT OF BAD BOARS FOR ME OVER THE YEARS.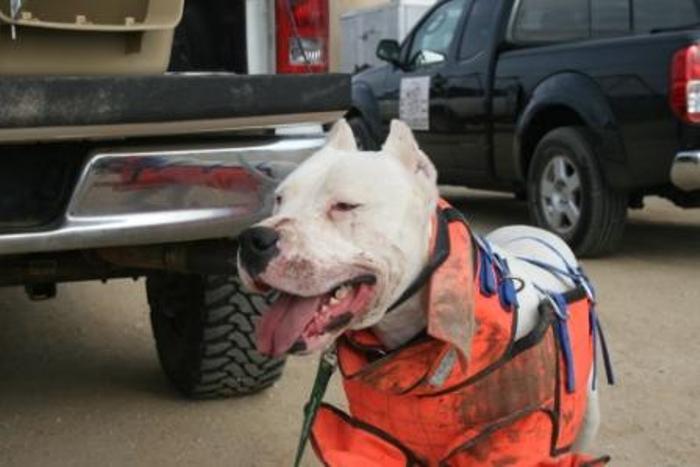 REAL HUNTING DOGOS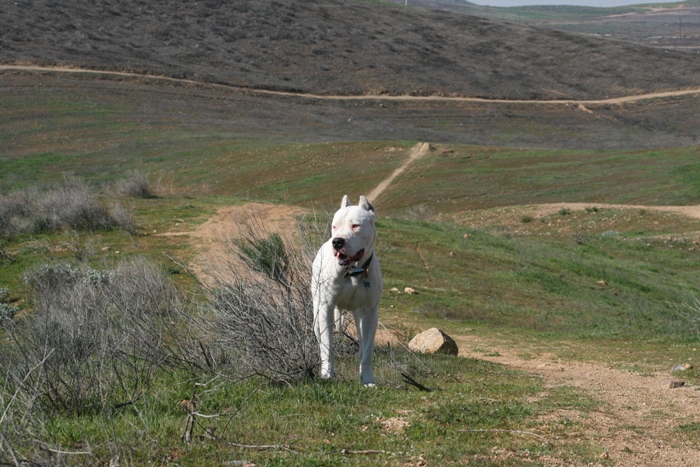 "REAPER" PATTERDALE TERRIER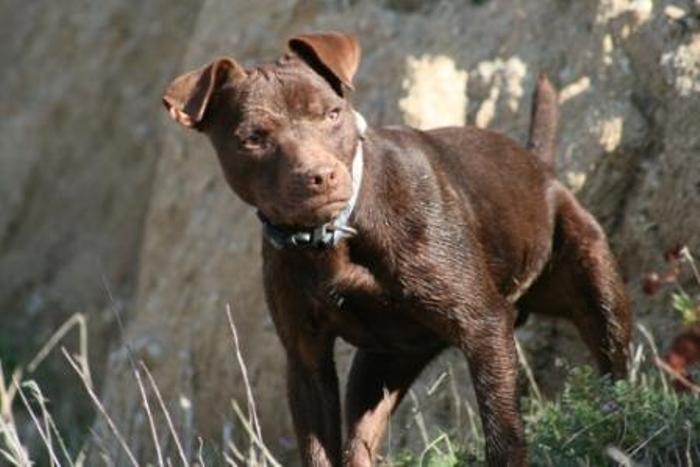 TWO OF MY HUNTING JAGDTERRIERS OUT OF IMPORTED LINES.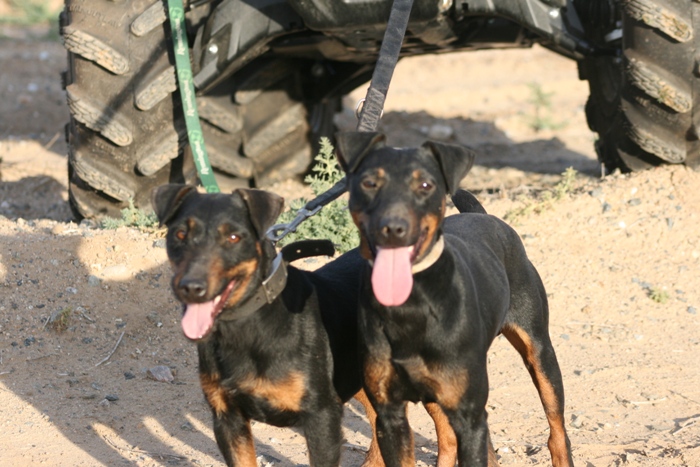 BOTH OF THESE DOGS HAVE HUNTED BOAR, COONS, AND COYOTE.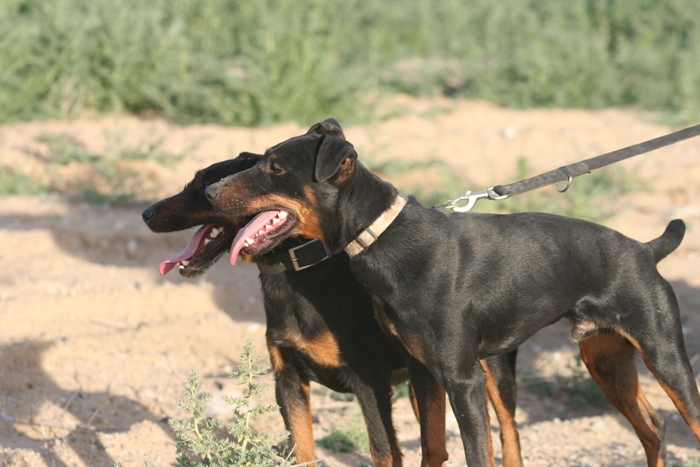 REAL HUNTING PATTERDALE TERRIERS. NO BARKING AT WHITE RATS IN CAGES! (SON OF "TROUBLE" GOING INTO THE ROCKS.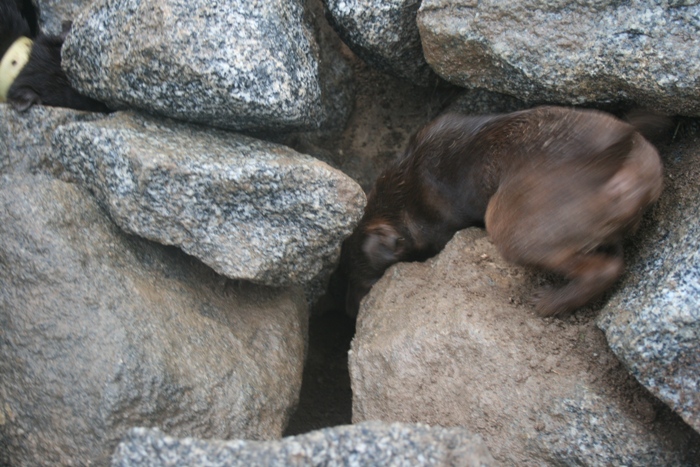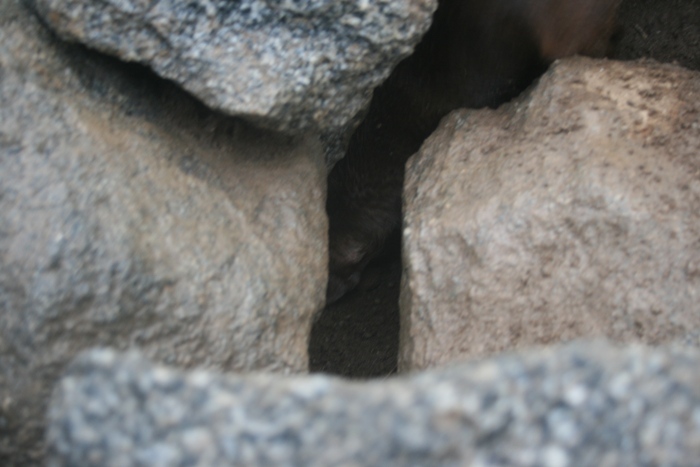 "REAPER"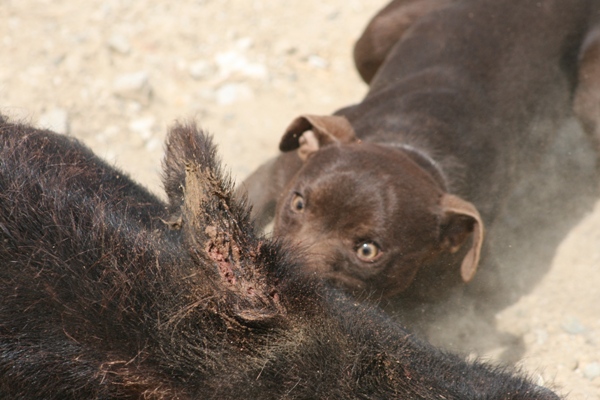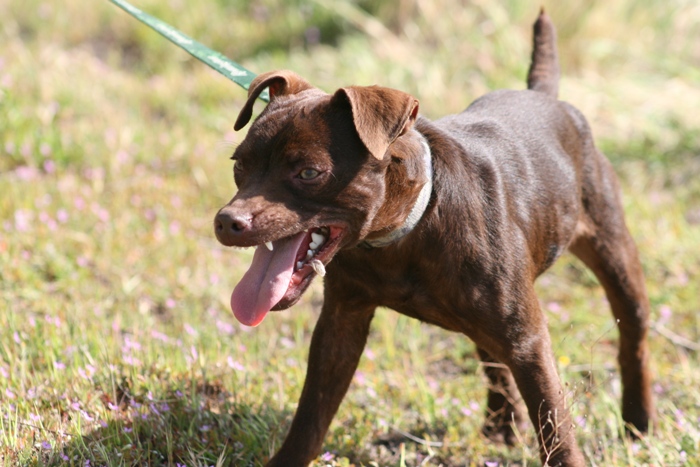 IMPORTED MALE DOGO PUP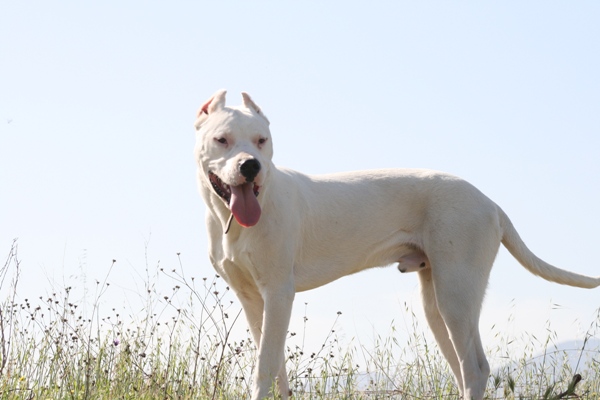 "STORM"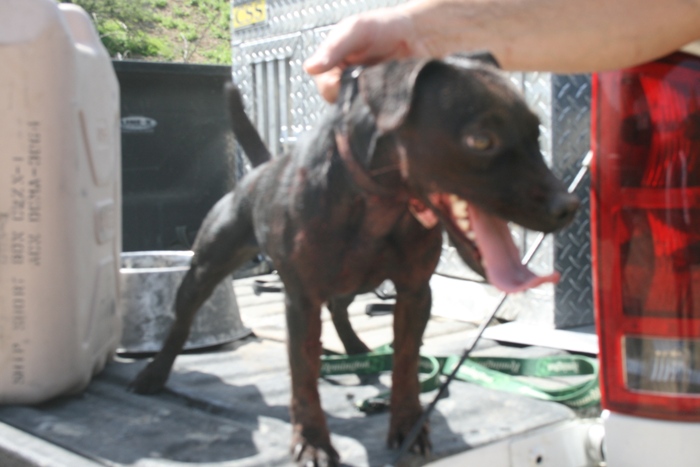 RAIN! RAIN! RAIN! (FEMALE PATTERDALE AND MALE JAGDTERRIER)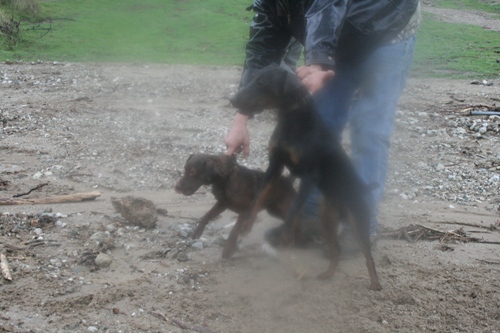 Female Dogo pup.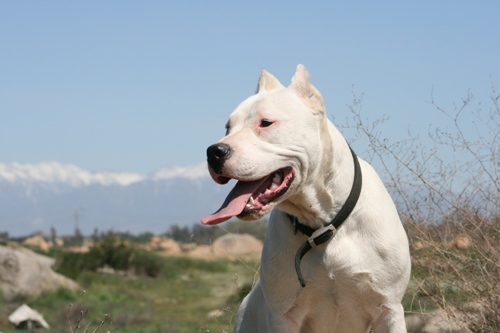 "Reaper" is a hard working young dog.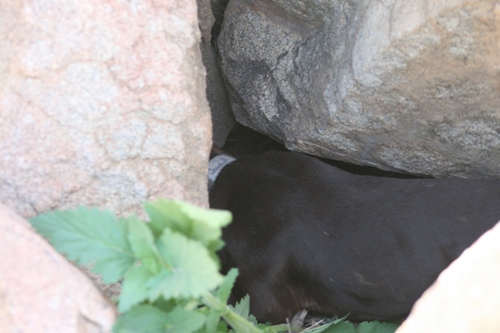 "TROUBLE"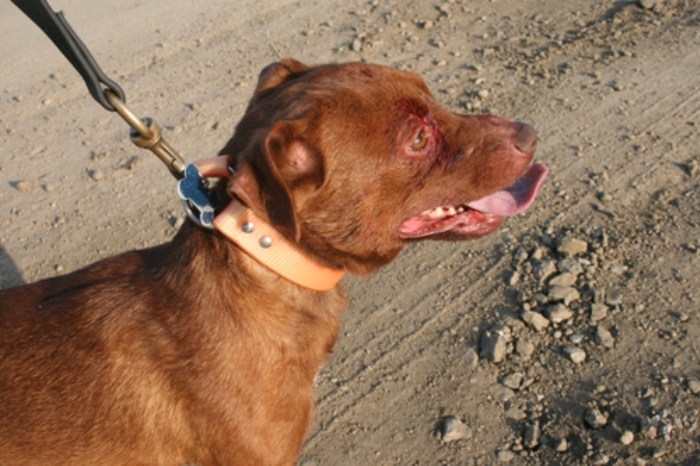 6WK OLD PATTERDALE (TROUBLE SON)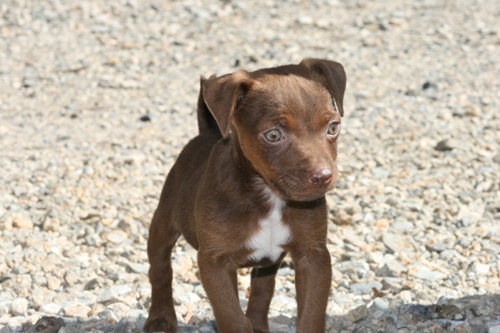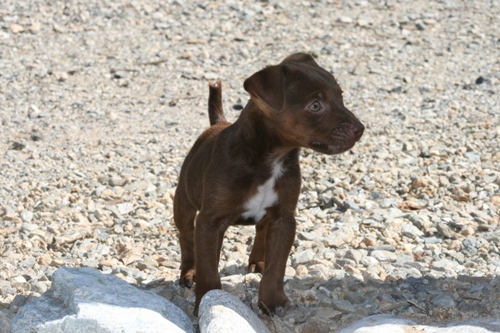 "STORM" 1YR OLD(IN PIC) FEMALE PATTERDALE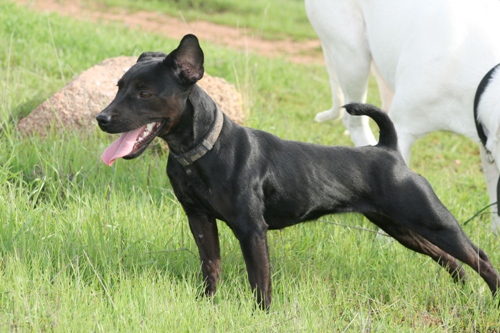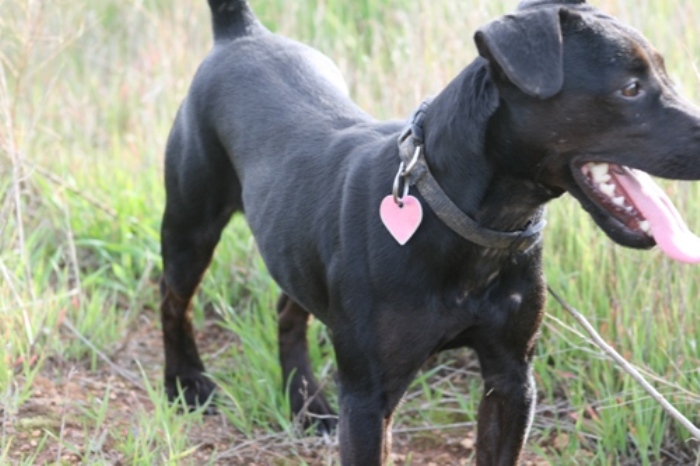 "REAPER 7 MONTHS OLD(IN PIC)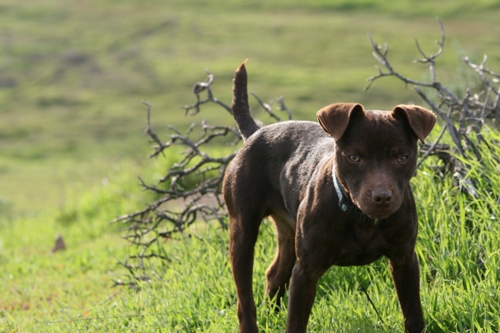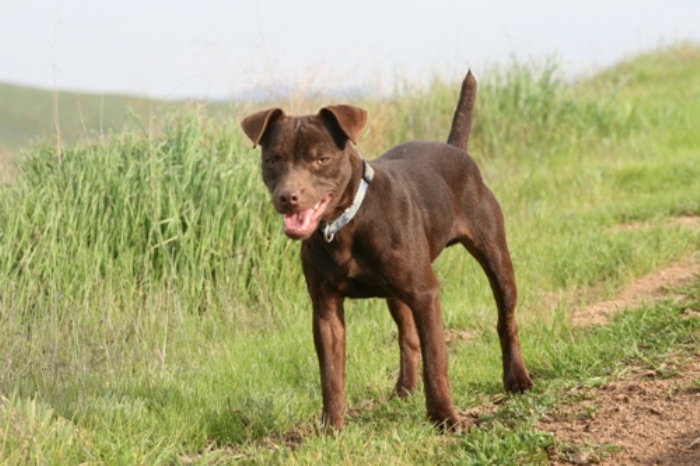 "HAAS" (SON OF "TROUBLE" 10 MONTHS).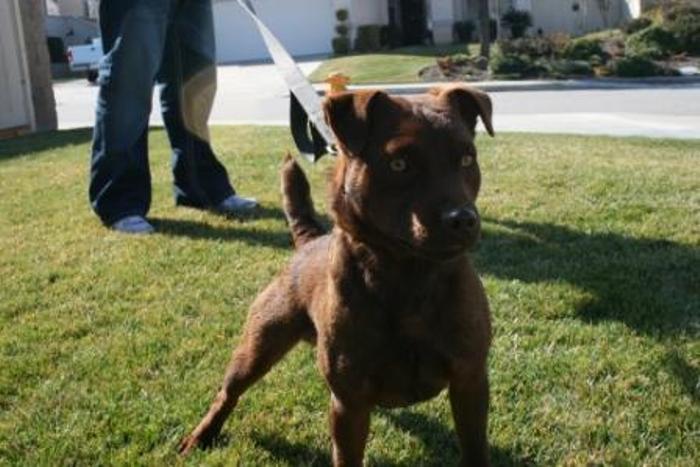 "HAAS"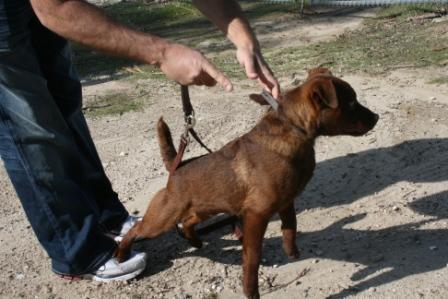 "TROUBLE" ON THE LEFT "CAIMAN" ON THE RIGHT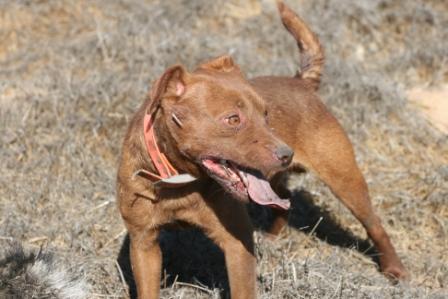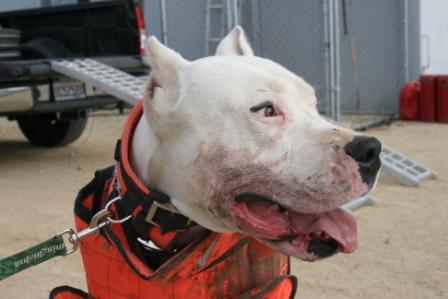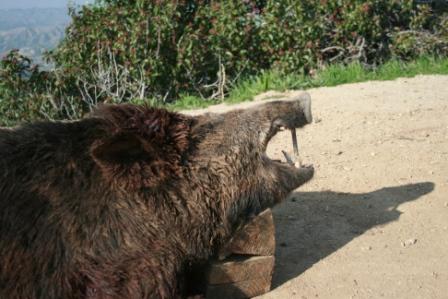 "Trouble"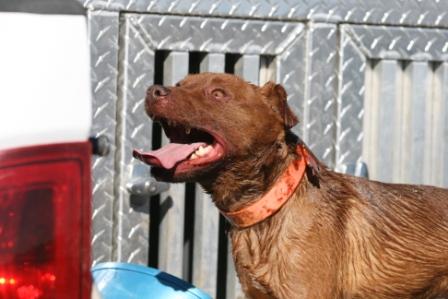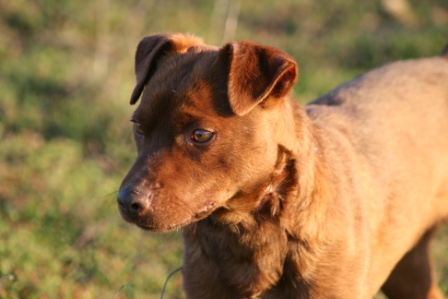 "Monster"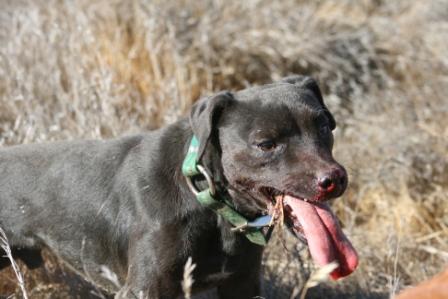 I hunt the hills on the left a few times a week. The picture on the right is a 12 hour drive from my house. Most hogs in the area on the right have met dogs before, and they are hard runners and fighters.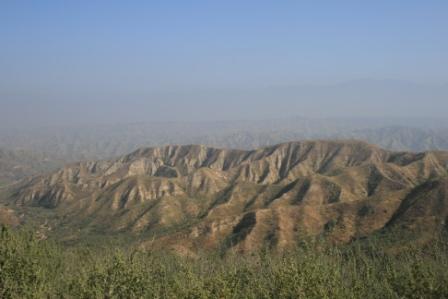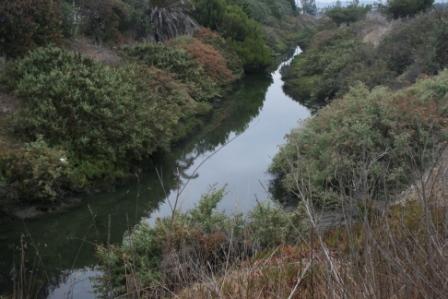 EVERY DOG I OWN IS HUNTED HARD BEFORE IT IS EVER USED FOR BREEDING. ("STORM")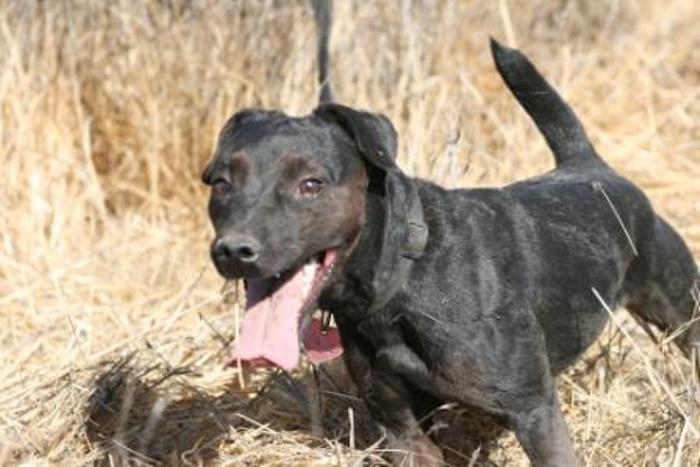 This is what happens when my Dogos meet strange kids!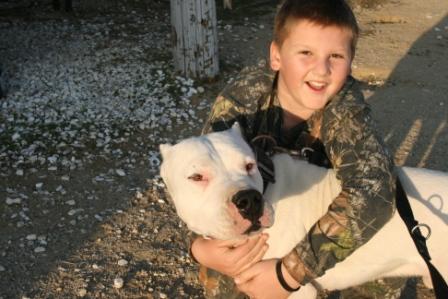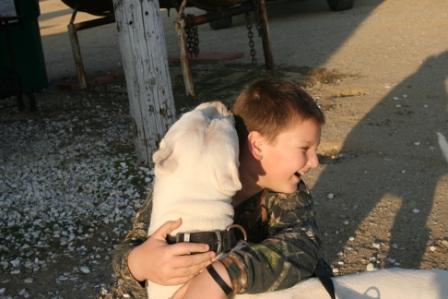 "REAPER" Born on the 4th of July 2009. He is one of the last pups produced by Todd Fulford's "Mileo". This pup is full of drive and I love his style.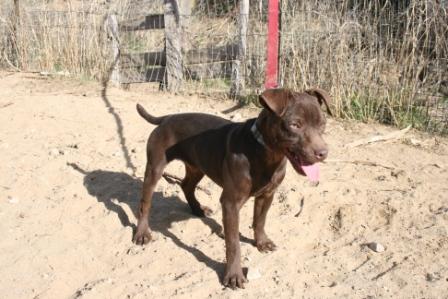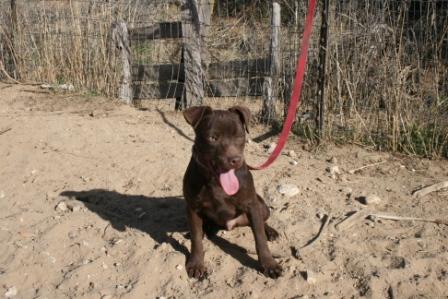 HEALTHY CONDITIONED ATHLETES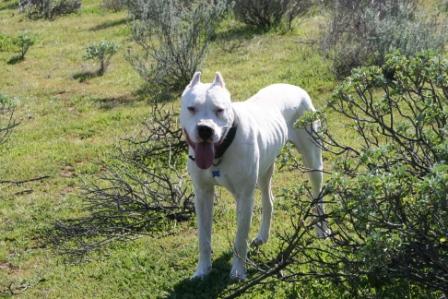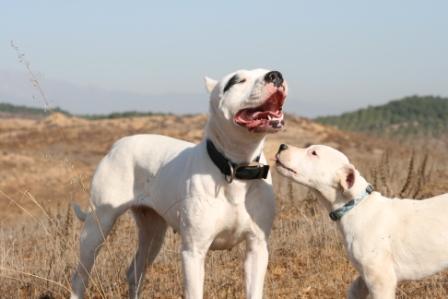 I believe in getting my pups out early to learn about the hills, rocks etc.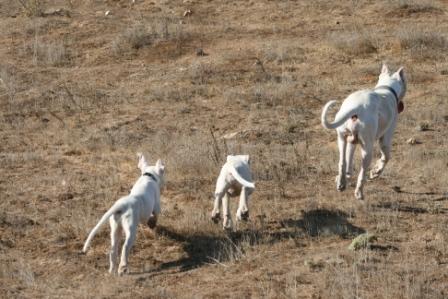 ONE TIRED PATTERDALE! "Gator"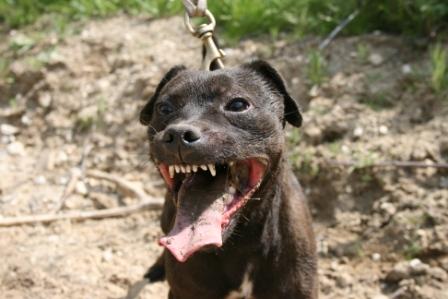 "MOROCHO" IS THE FATHER OF BOTH OF THESE IMPORTED PUPS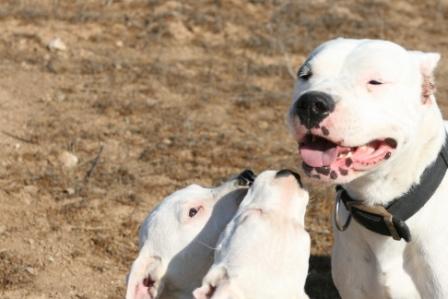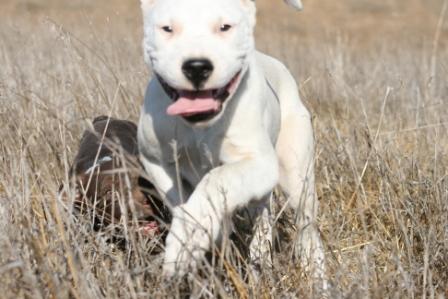 HARD HUNTING AND TESTED PATTERDALES. NO BARKING AT WHITE RATS IN CAGES HERE!!!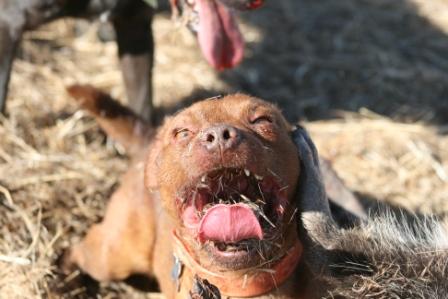 TRUE WARRIORS!!!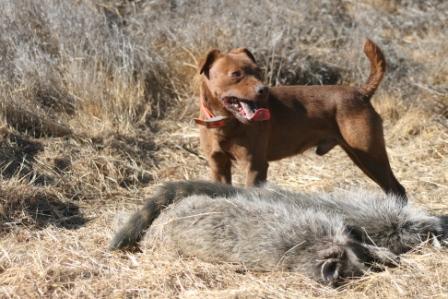 BOAR CATCHING DOGOS "Cordoba"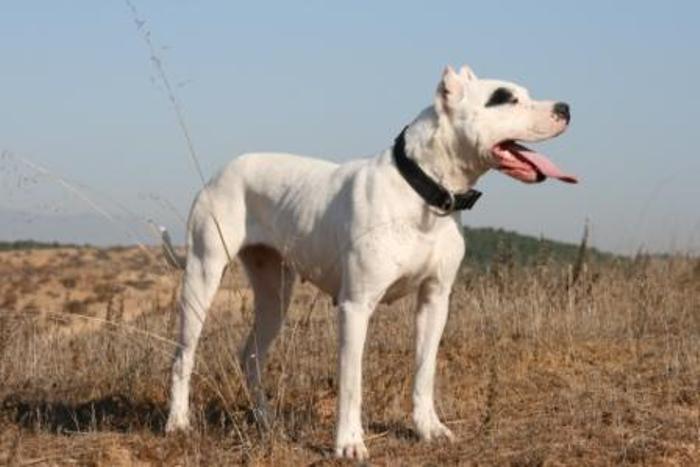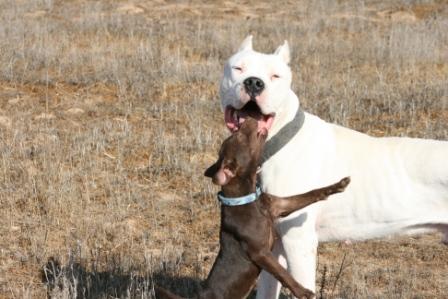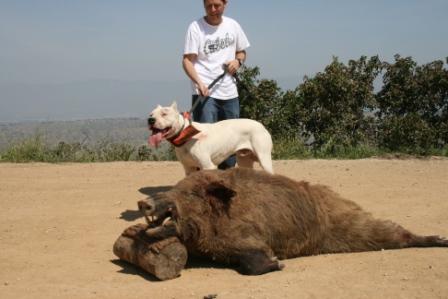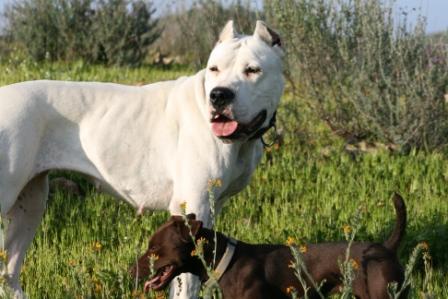 HEALTHY ATHLETIC DOGOS THAT HUNT AND LOVE KIDS.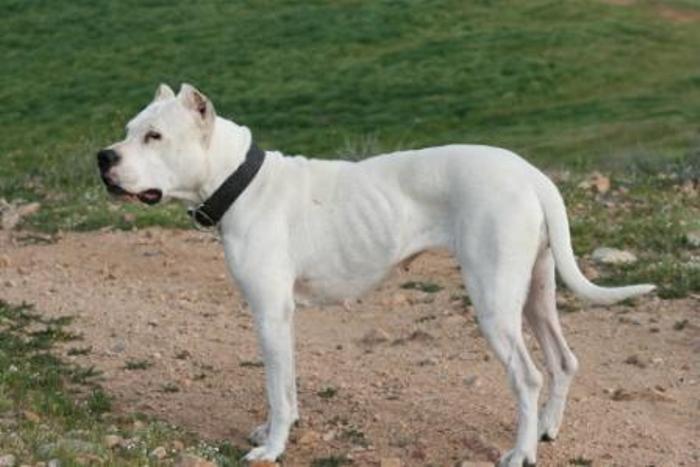 "TROUBLE"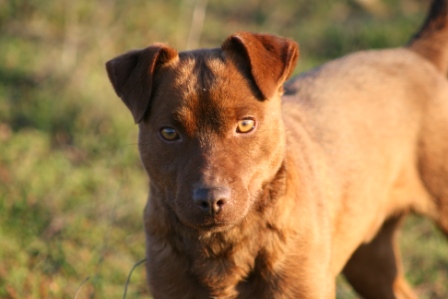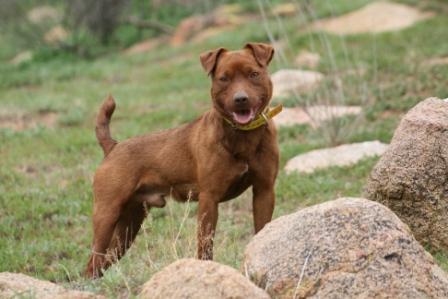 6 month old female Patterdale pup (not for sale)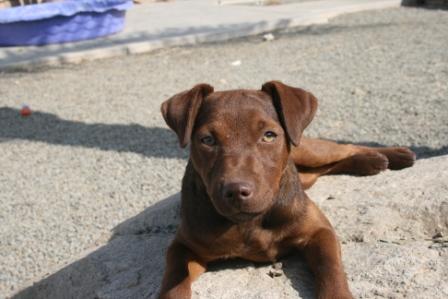 Imported Dogo pup (not for sale)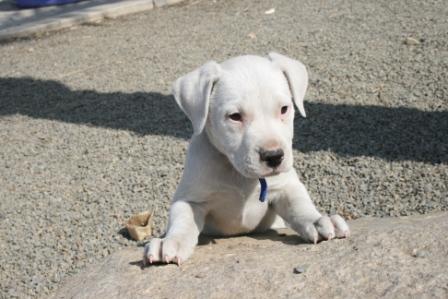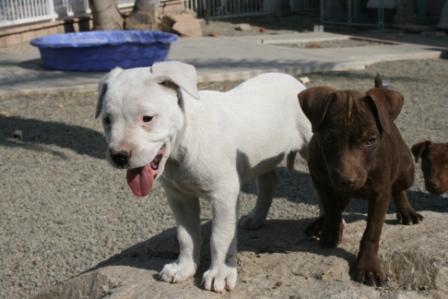 TWO DOGO PUPS JUST IMPORTED (10-02-09) FROM ARGENTINE WORKING LINES. (10-02-09 NOT FOR SALE)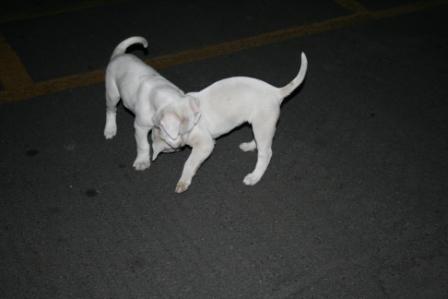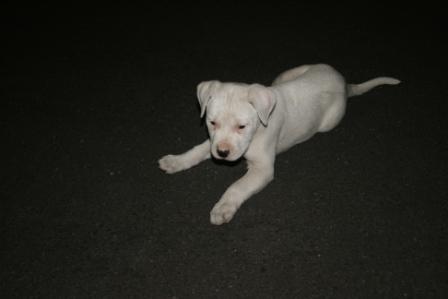 ALL MY DOGS ARE HAPPY HUNTERS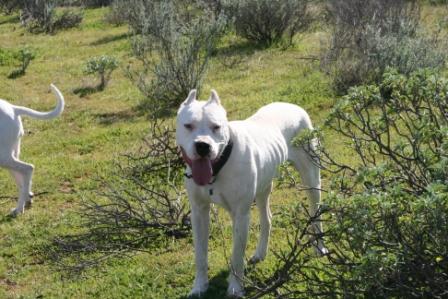 Mako and Doba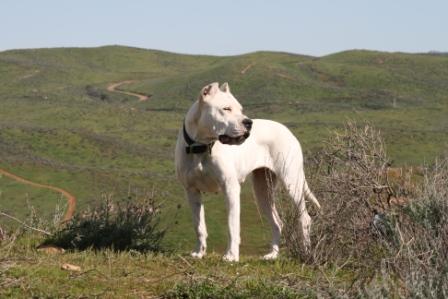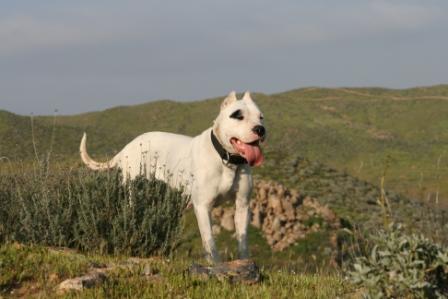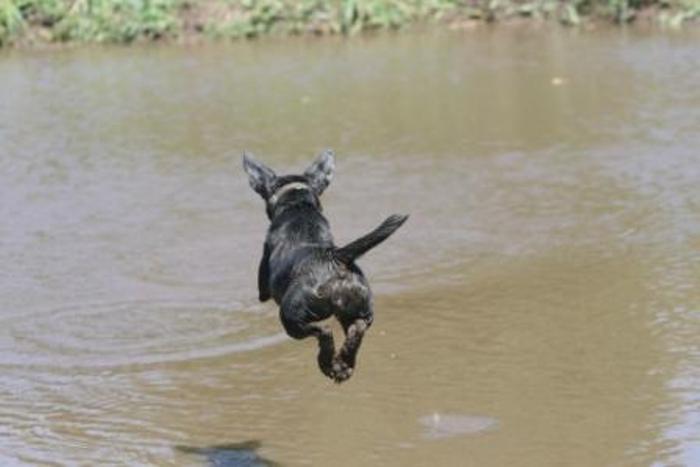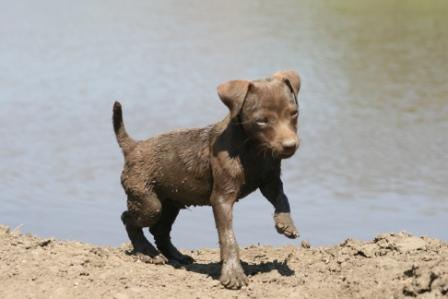 "MAKO"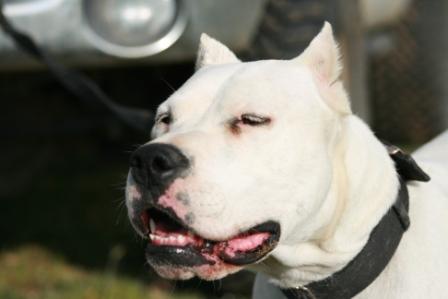 Some of the terrain my dogs are expected to work in.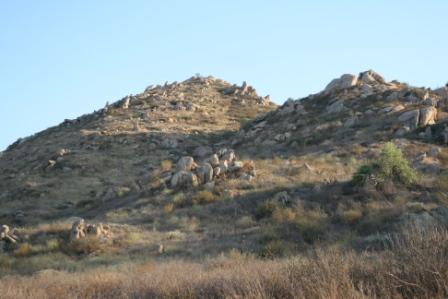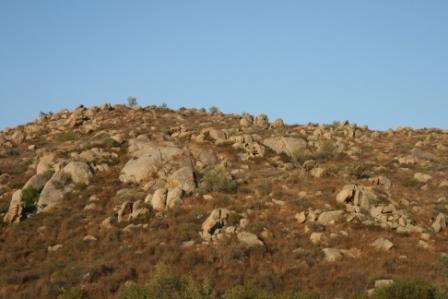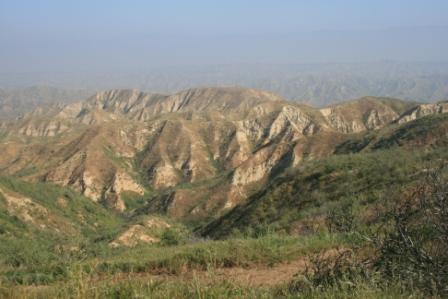 HUNTING ARGENTINE DOGOS AND PATTERDALE TERRIERS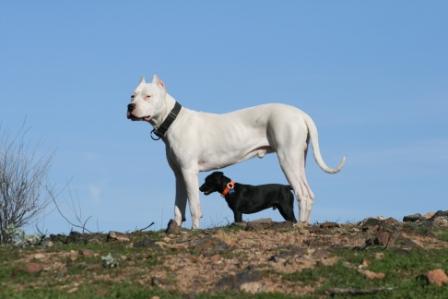 REAL HUNTING DOGOS!!!!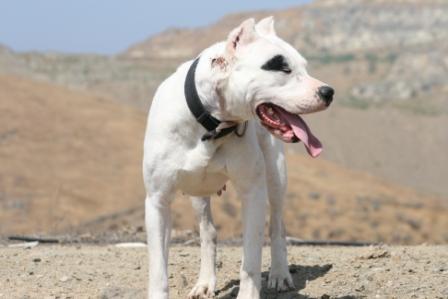 "STORM" AS A PUP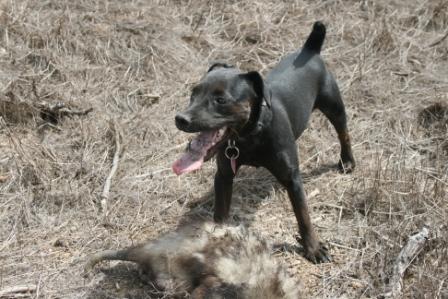 BRED BY ME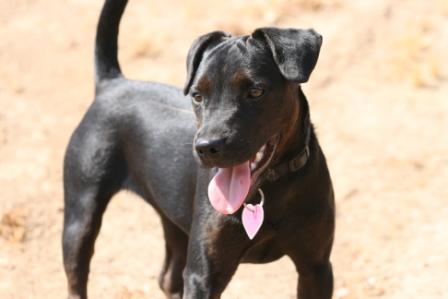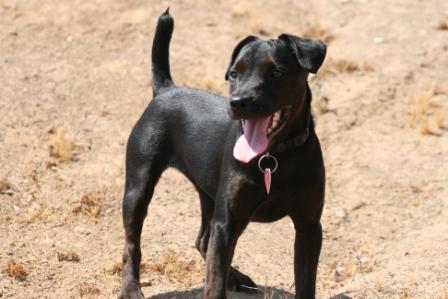 ALL OF MY DOGS ARE WELL CONDITIONED ATHLETES.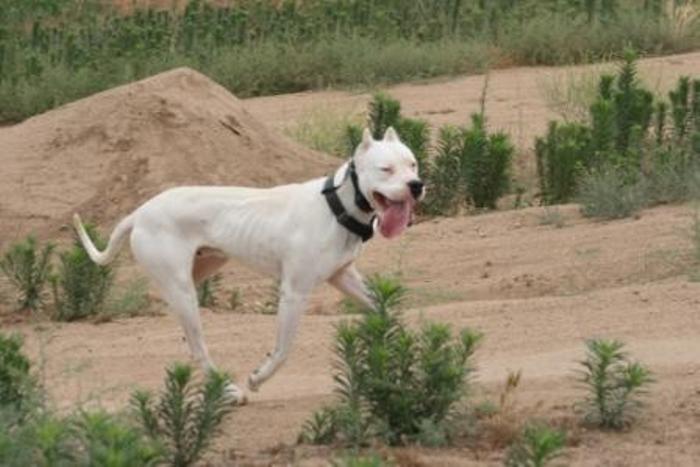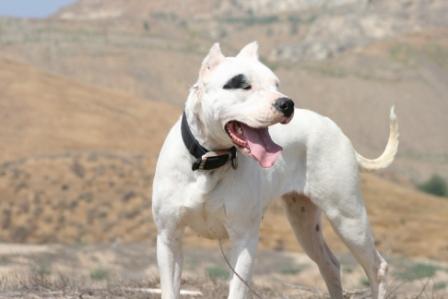 "COCOA" AND "TROUBLE"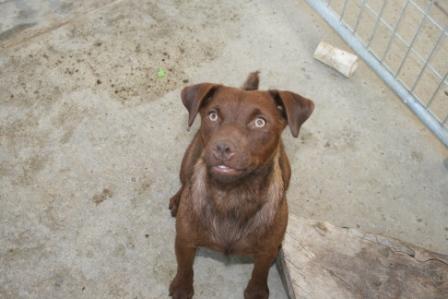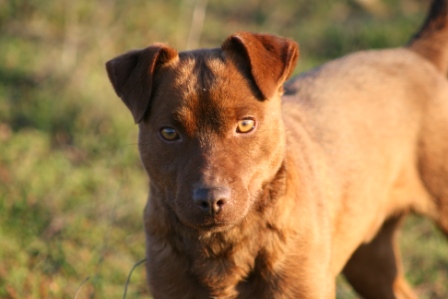 "Trouble" X "Cocoa" pup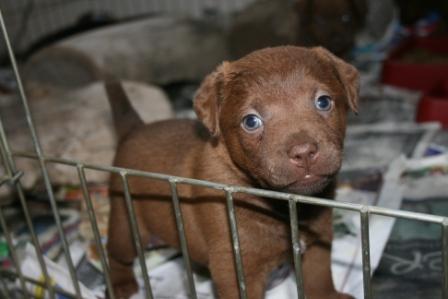 "Mocha"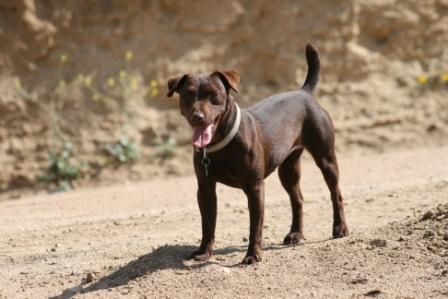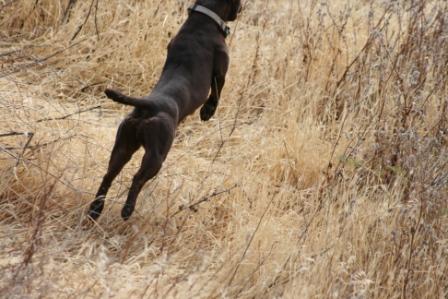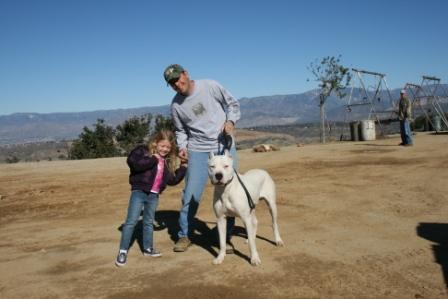 "Gator", "Storms" Sire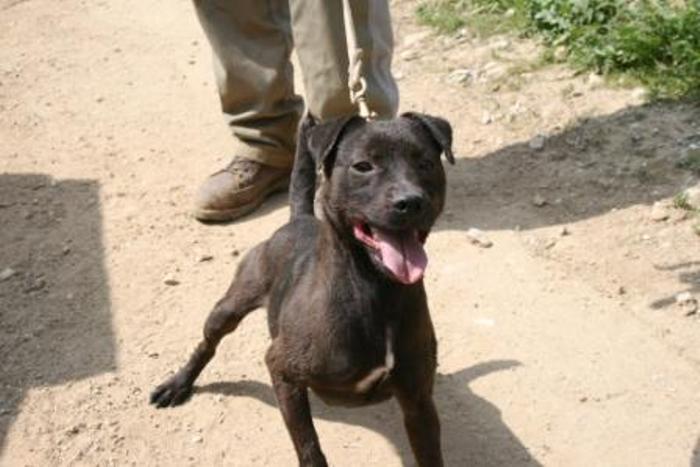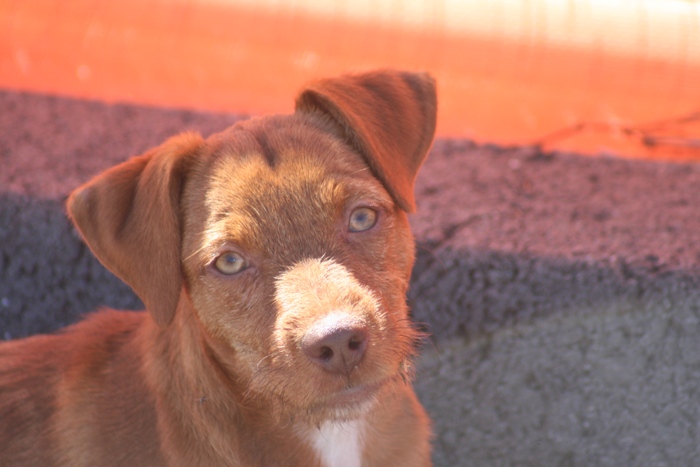 "Doba", Young female Dogo already catching boar.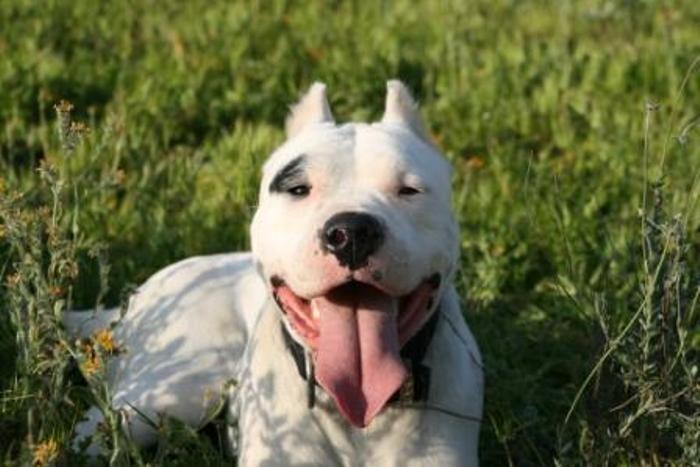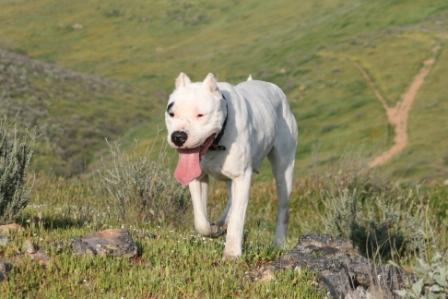 This Dogo is ready for more hunting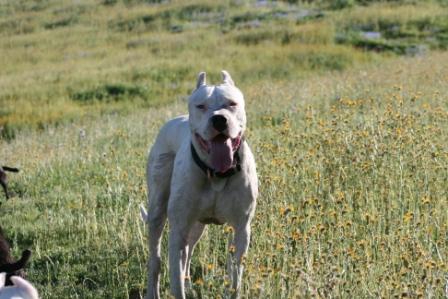 "Mako"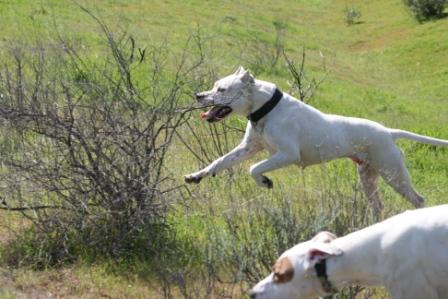 "Mocha"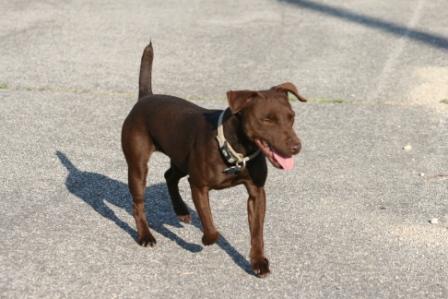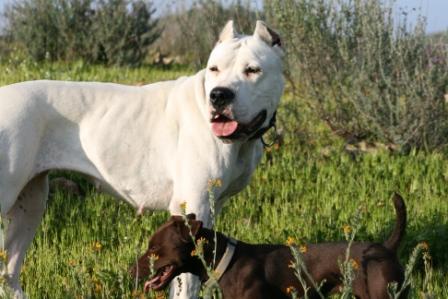 All of my dogs can be handled by kids.