I TRAINED MY FIRST HOUND WHEN I WAS ABOUT 13 YEARS OLD. I WOULD GO TO A GOLF COURSE AT NIGHT AND TIE HIM IN THE BATHROOM WHILE I LAID TRACKS ALL OVER WITH A FROZEN COON SKIN. TO THIS DAY HE WAS PROBABLY THE BEST HUNTING DOG I HAVE EVER OWNED. HE COULD TREE AND STOP HOGS.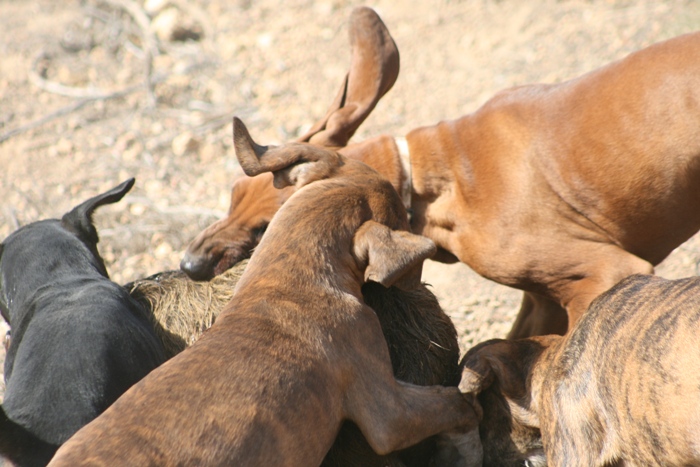 I STARTED THESE HOUNDS(2 PLOTTS & A REDBONE) TRAINING AND THEY ARE ALL OVER A YEAR OLD NOW AND HUNTING BEAR AND BOARS. THEY WERE GIVEN TO FRIENDS. I ENJOY TRAINING PUPS AND SEEING THEM TURN INTO HUNTING DOGS.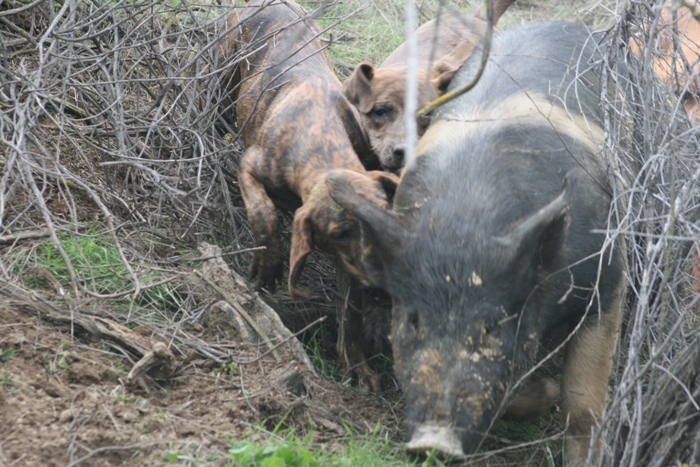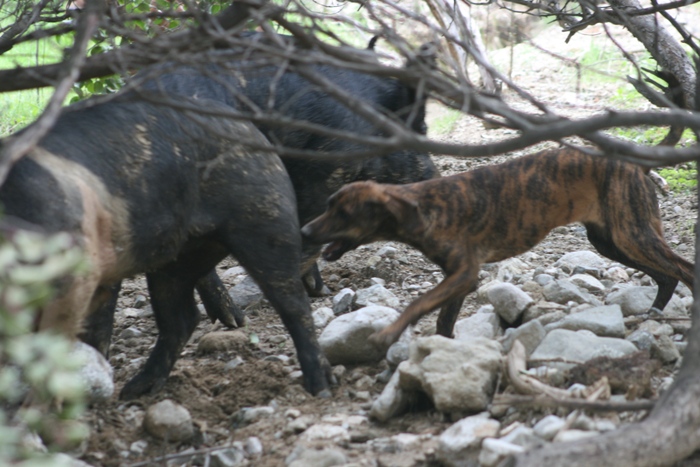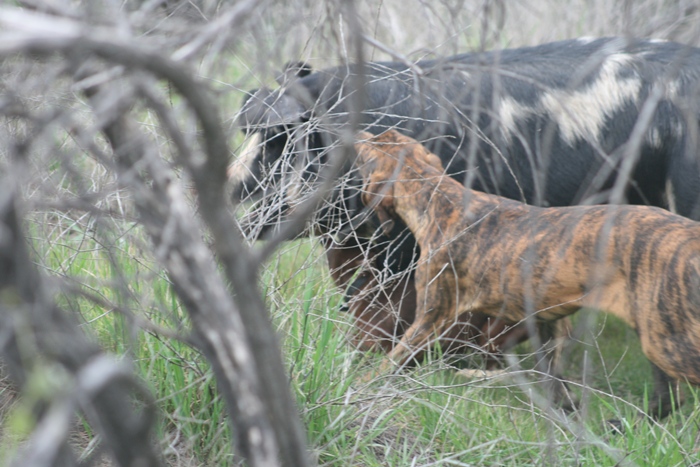 These hounds are very young but are showing a lot of drive already. The brindle ones are 3/4 Plott 1/4 Pit and the red one is a Redbone. They will be broke off all unwanted game and straight bear and hog dogs.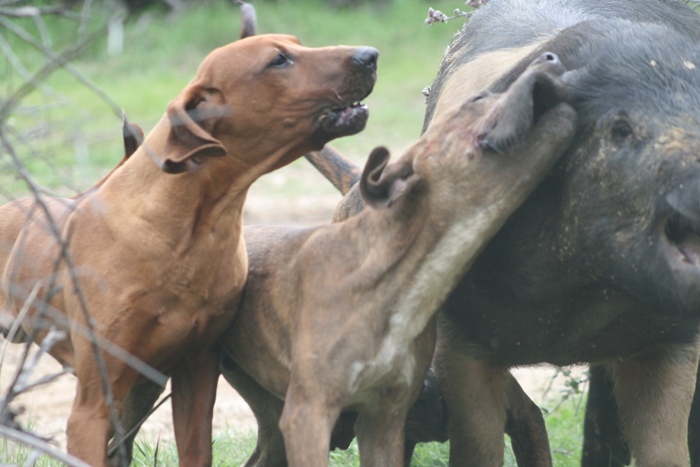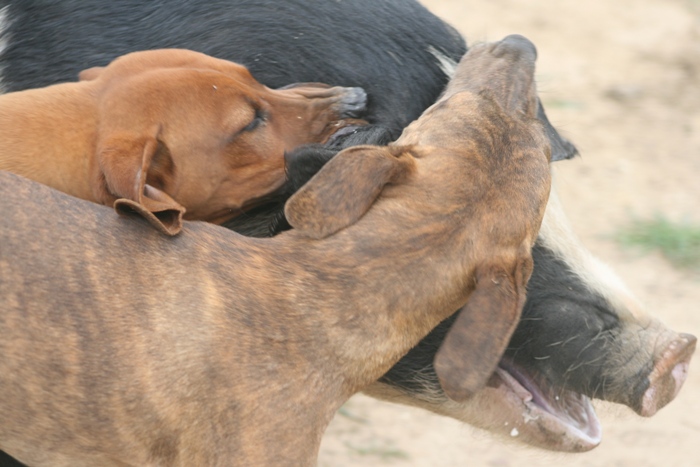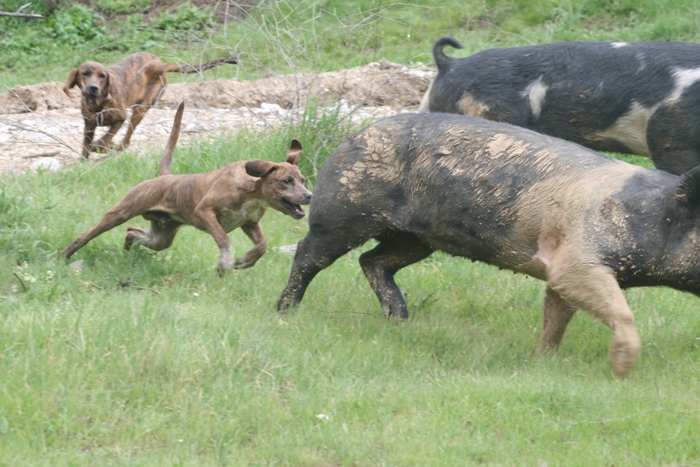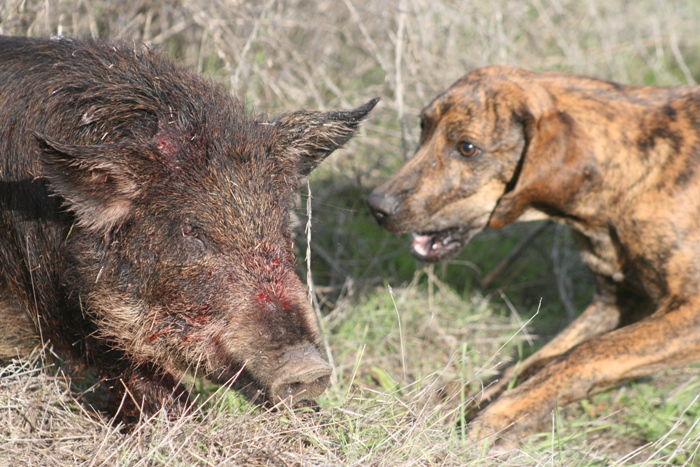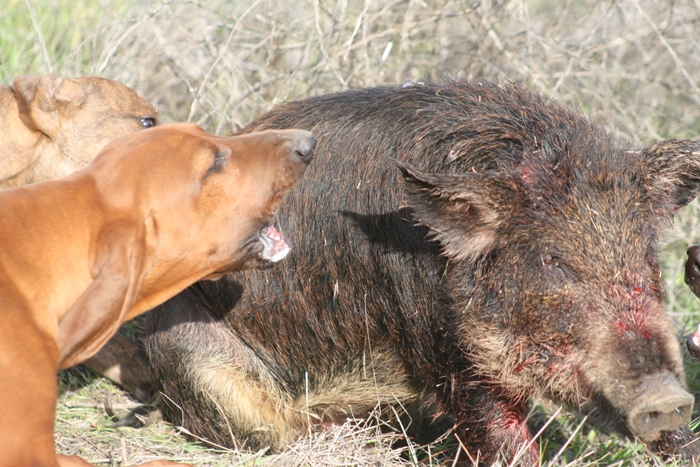 The Redbone is a lil older than the Plotts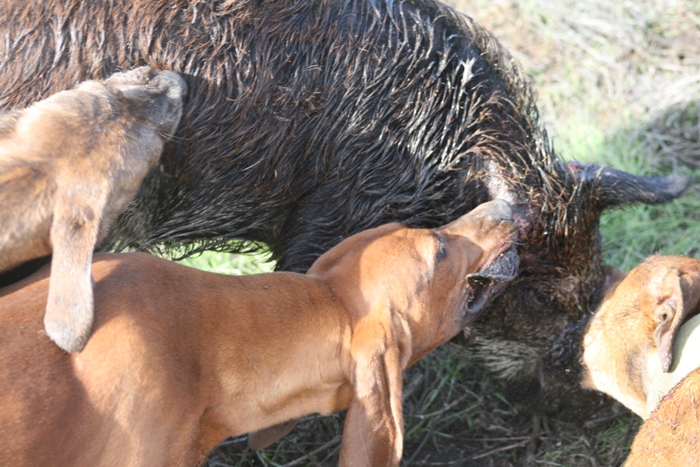 Redbone(5months) on left middle dog is a sight hound cross(9 months) and Plott(5month) on right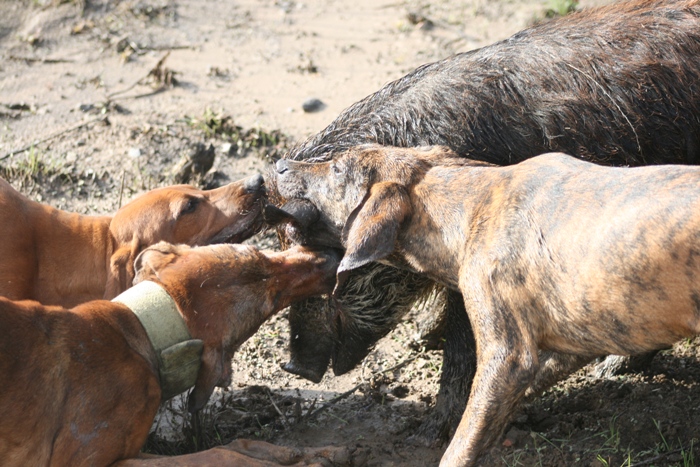 All 3 of the pups are doing great in training. I wish I could take the credit for breeding these pups but I can't. The Plotts came from Louisiana and the Redbone is from California.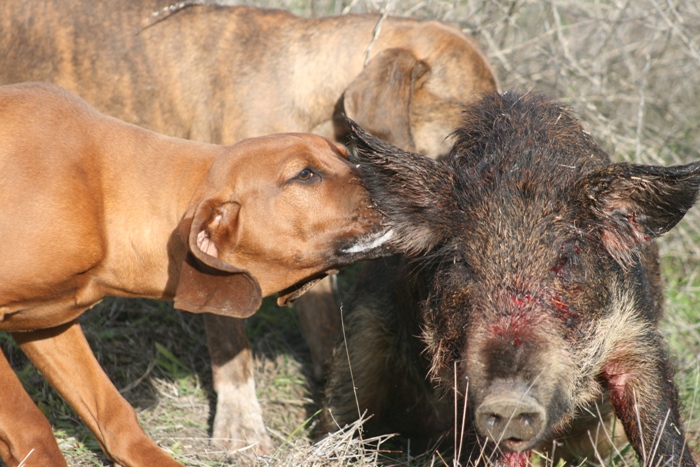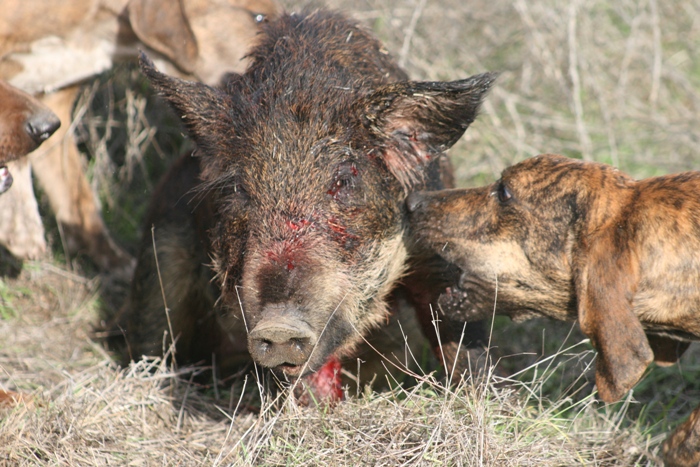 Dog on the right does not belong to me and is a sighthound cross(9 months).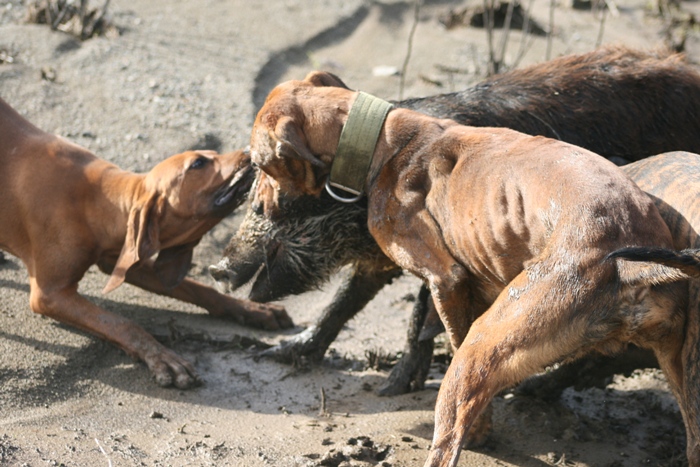 The Plotts and Redbone are doing real well for young pups.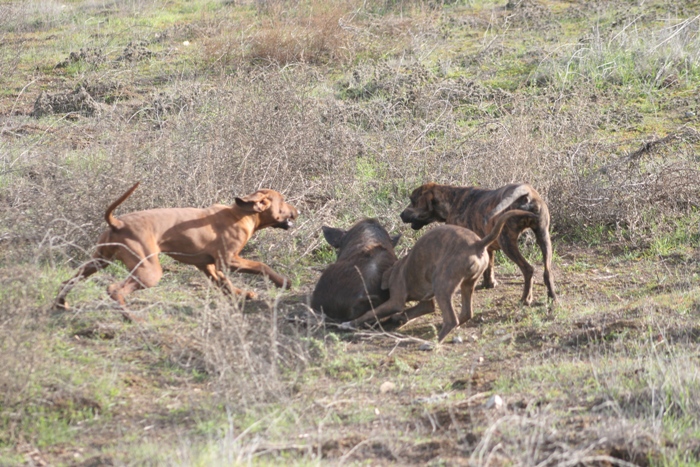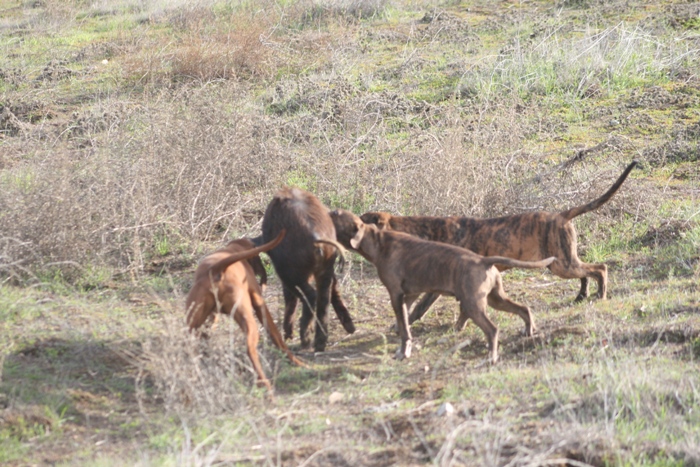 The closest pups is a littermate to the solid brindle.