Memories
I HAVE BEEN GOING THROUGH A LOT OF MY OLD PICS. IT WILL TAKE AWILE TO GET THEM ON HERE BUT I AM WORKING ON IT. CHECK BACK OFTEN FOR PICS OF MY OLD DOGS AND HUNTING PICS.
SOME OF THESE PICS ARE FROM LATE 1970'S.
MY OLD GERMAN SHORTHAIRED POINTER(HE WAS OUT OF IMPORTED GERMAN LINES) 1990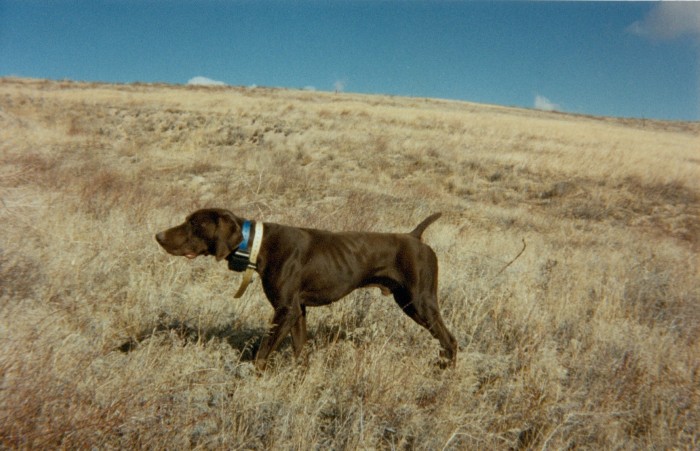 MY ENGLISH POINTER (1990'S)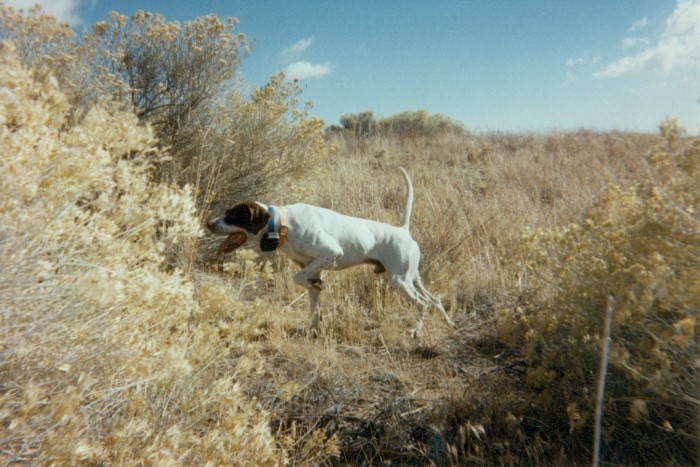 Jackrussel pup, I trained him to flush and fetch chukar and quail, along with other terrier duties(1980).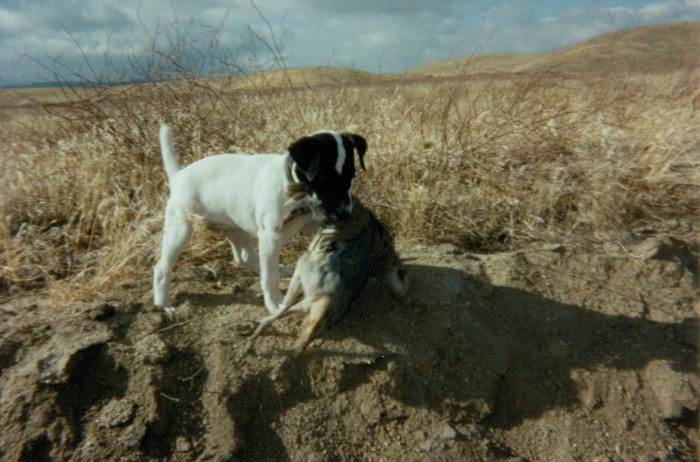 ONE OF MY FIRST JAGDTERRIERS (EARLY 1990'S)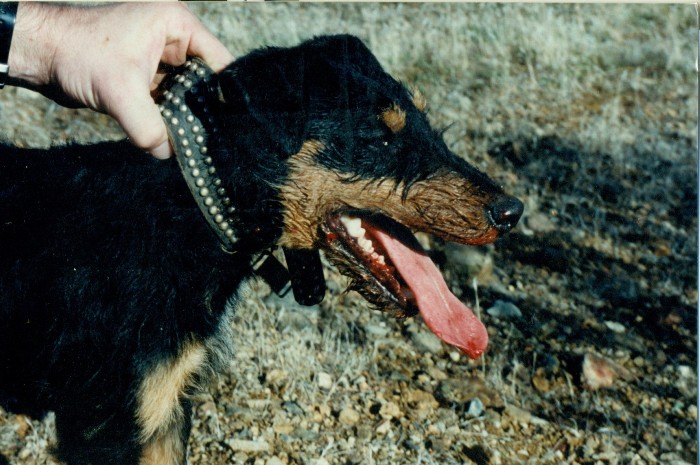 THIS GIRL NEVER DID MAKE A GOOD BAY DOG FOR BOAR. SHE WOULD TRY TO CATCH EVERY BOAR SHE SAW. SHE WAS SOLD AND SENT TO EUROPE WHERE SHE WORKED GROUND GAME.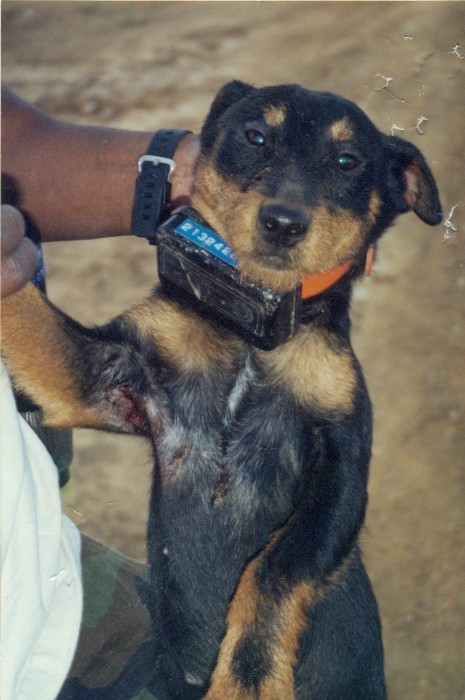 This Black & Tan Coonhound was a great Coon and Boar dog for me. This was the first dog I ever shipped(about 1979) . I trained this dog in a golf course at night with a coon skin drag. My dad and I hunted this dog for many years. Hard to tell from this pic but he was about 70lbs and was all leggs and lungs. This boy could hunt all day & night and ran to catch. I can remember trying to make him drink water on hot days, because he would not stop hunting. Very bad pic of a great dog.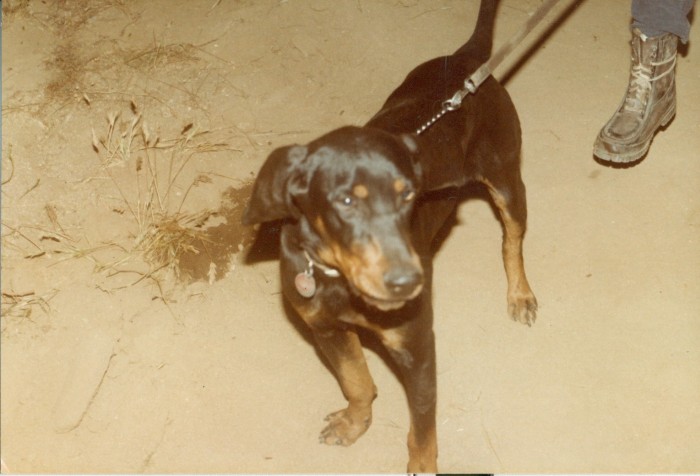 One of my old catch dogs, Early 1980's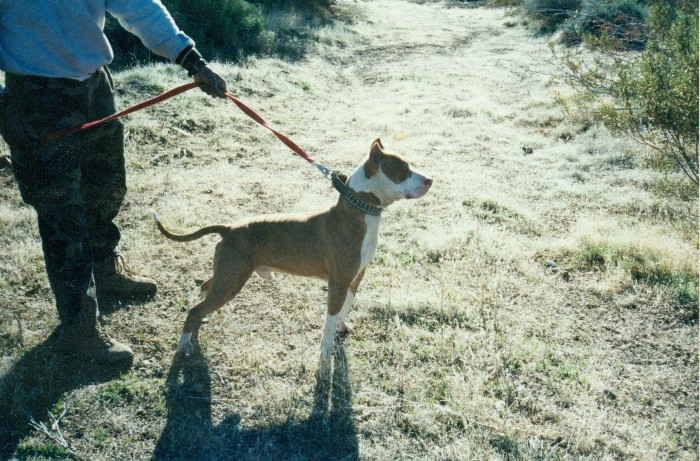 This Bullterrier was a good catch dog for me in the early 1980's along with the above pictured dog.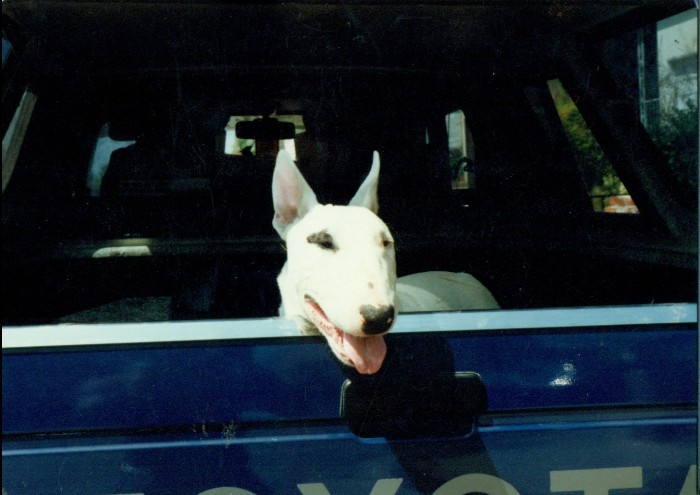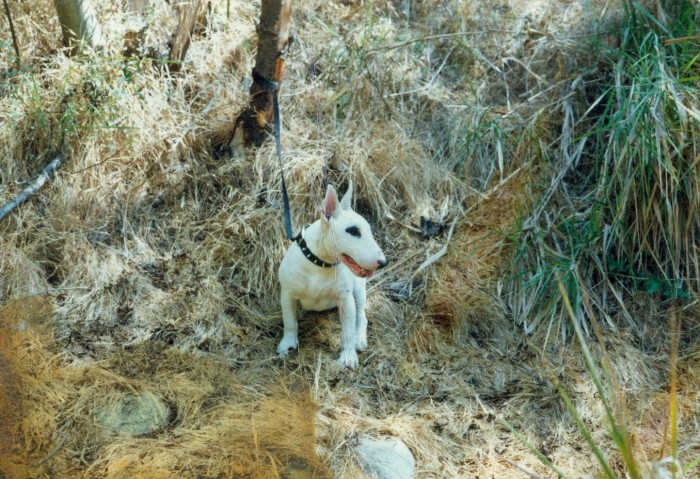 THIS JAGDTERRIER FEMALE WAS IMPORTED BY THE LATE MAX THIEL"WALKMUEHLE KENNEL" FOR ME IN THE EARLY 1990'S. THIS DOG WAS A HUNTING MACHINE I HUNTED BOAR, COYOTE, AND BIRDS WITH HER. SHE COULD KILL A COON AS FAST AS ANY DOG I HAVE EVER SEEN. UNLIKE A LOT OF THE SO CALLED BREEDERS THESE DAYS MAX WAS NOT ABOUT JUST IMPORTING DOGS TO MAKE MONEY. HE DID IT FOR THE DOGS AND THE HUNTERS.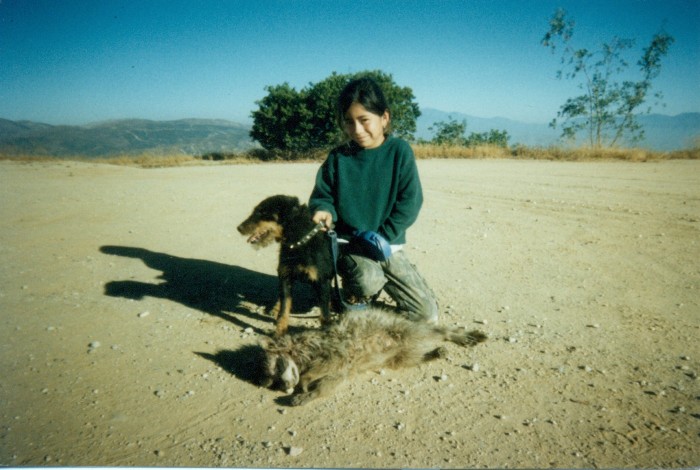 I HAVE THIS HUNT ON VIDEO I WILL PUT IT ON MY SITE SOON(1990'S)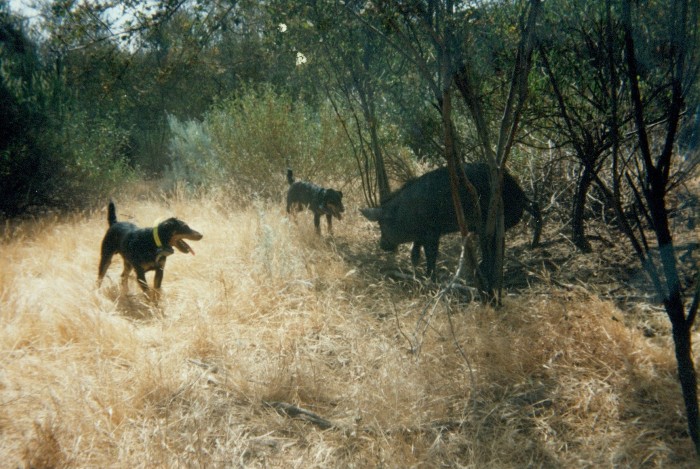 MY FIRST DOGO (EARLY 1990's)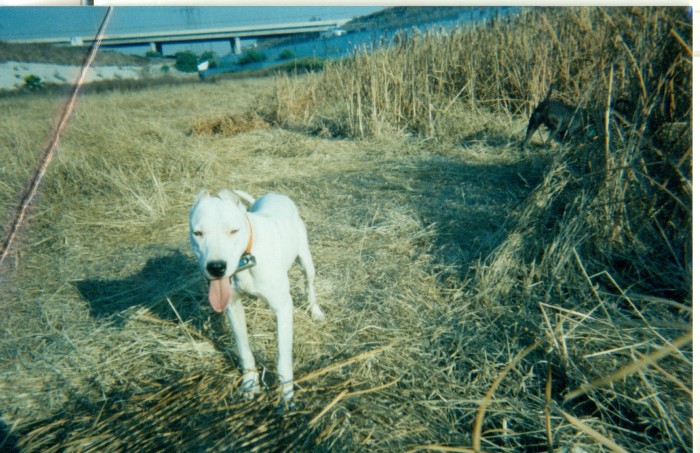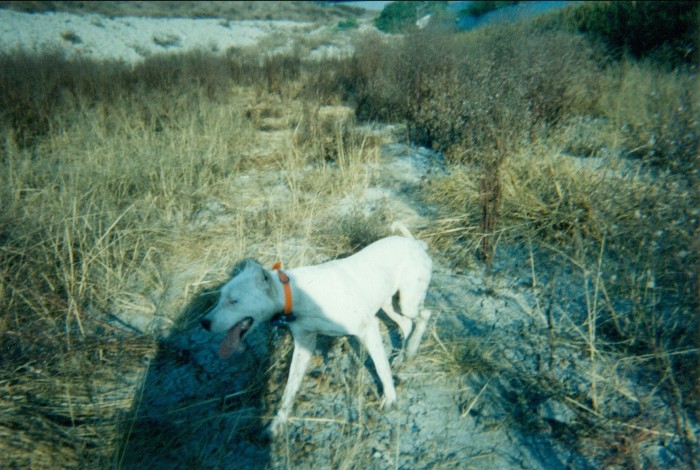 I HUNTED THIS NEO X AM BULLDOG WITH THE ABOVE DOGO. THEY PUT THE BRAKES ON SOME REAL BAD BOARS FOR ME IN THE 1990's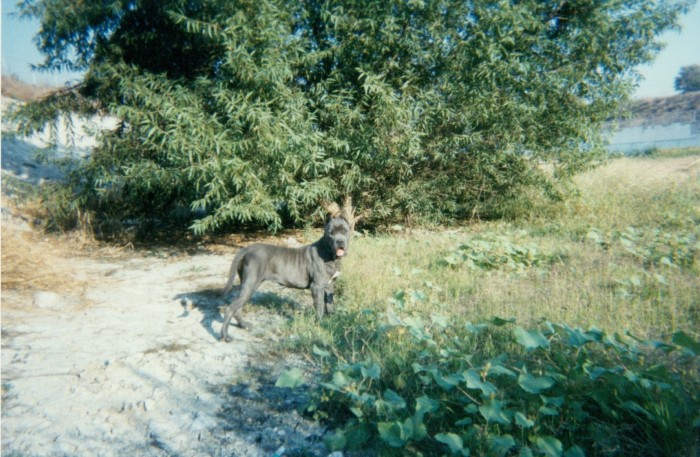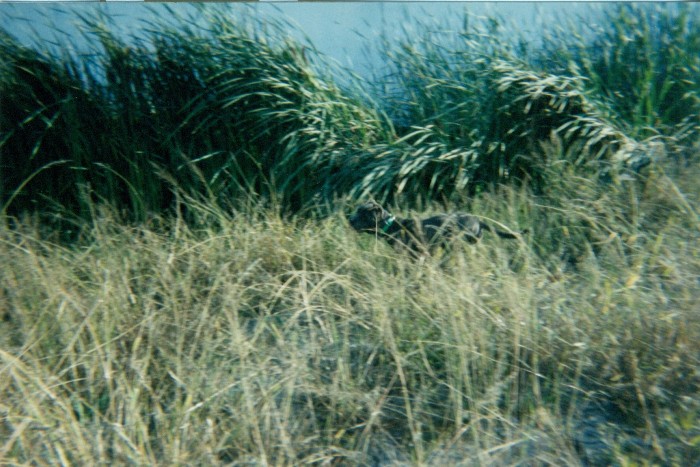 I CAUGHT A LOT OF NICE BOARS WITH THESE THREE JAGDS BACK THEN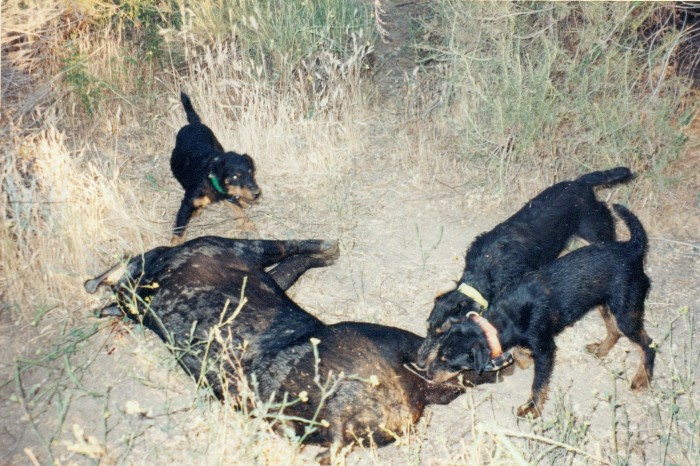 Early 1990's Jagdterrier, Patterdale, Catahoula, and Plott/Blkmouth Cur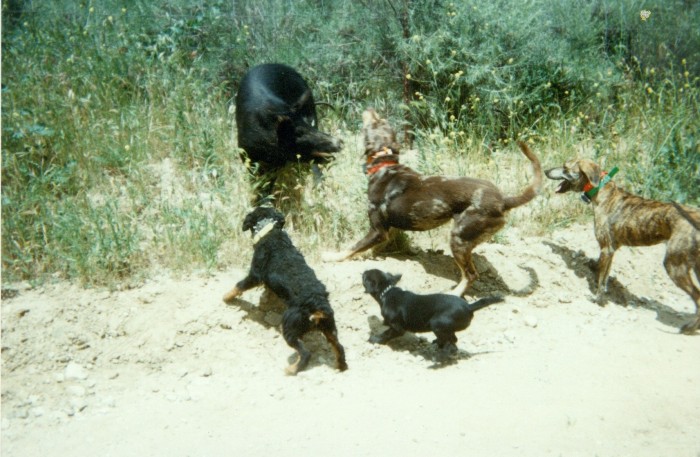 This boar chased me back to the truck and the dogs caught him just in time. This was a long time ago, but I still remember it like yesterday!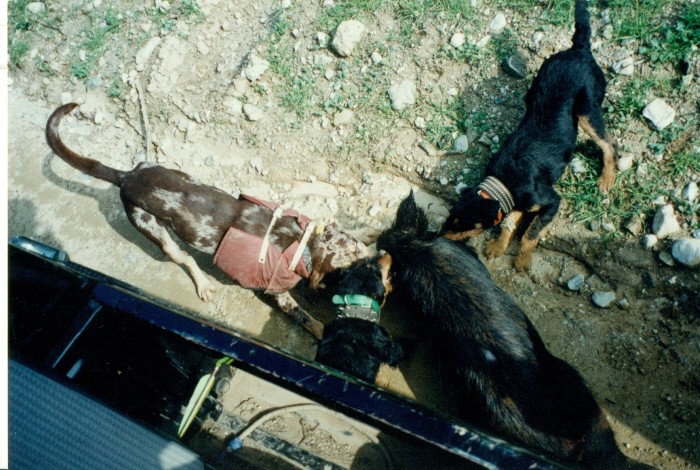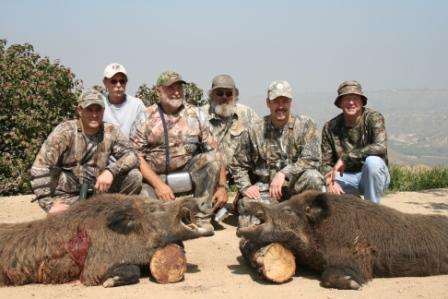 "GUNNER"(PARKER CUR)
One of the best, killed on a hunt 03-01-09 R.I.P.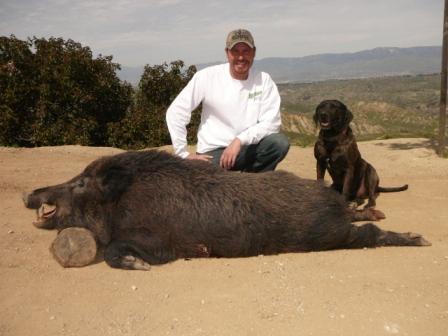 Jagdterrier and Mountain Cur pups training.