**WARNING!!! GRAPHIC HUNTING PICS BELOW LEAVE NOW IF YOU DO NOT WISH TO SEE THEM..
"HAAS" HAS BEEN HUNTING IN GEORGIA FOR ABOUT TWO MONTHS. HE HAS HUNTED FOX, COONS, AND HOGS EVERY DAY. HE ALSO BLOOD TRAILED A WOUNDED DEER FOR ABOUT A MILE AND A HALF FOR A SUCCESSFUL RECOVERY. HE HAS PROVEN TO BE A VERY HARD VERSATILE HUNTER BELOW AND ABOVE GROUND. HIS OWNER HAS SPENT A LOT OF TIME TRAINING THE DOG AND IT HAS PAID OFF. HIS OWNER TOLD ME THE FOX AND COON WERE EVRYWHERE AND THAT HAAS WOULD DRAW THEM OR KILL THEM BELOW GROUND. THE BOAR HUNTS WERE CONDUCTED ALONG WITH BIRD/PIT DOGS. AND MOST OF THE HOGS WERE TAKEN ALIVE.
MOST OF THE GUYS THAT HUNTED WITH HAAS AND HIS OWNER HAD NEVER HEARD OF A PATTERDALE TERRIER BEFORE. BY THE TIME THEY WERE LEAVING EVERYONE IN THE TOWN HAD HEARD ABOUT THE LITTLE RED DOG FROM CALIFORNIA.
"HAAS" BRED BY ME (TROUBLE SON) AND IS A LITTERMATE TO "DRAMA"
"HAAS" WHEN HE WAS A PUP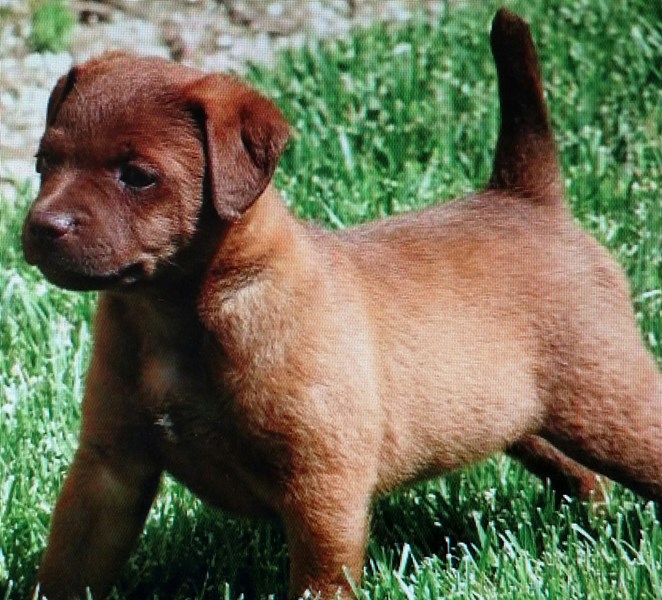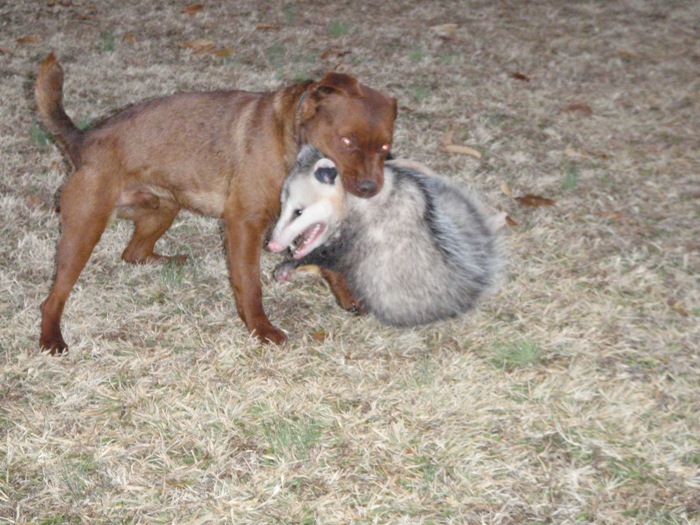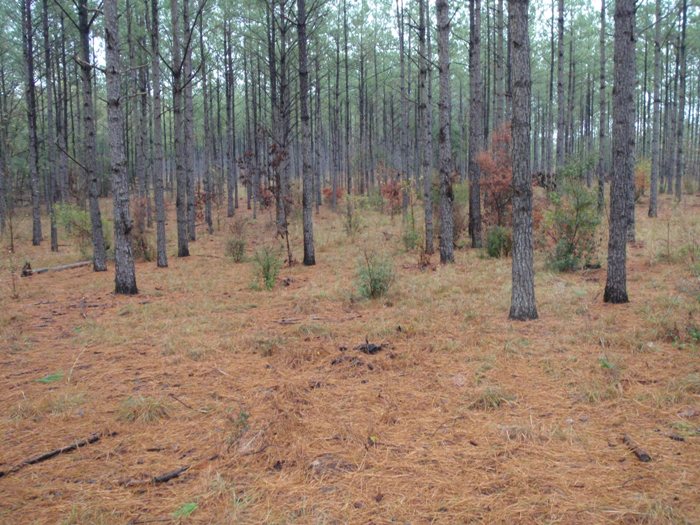 "HAAS" LOCATED A FOX IN HERE TWO DAYS LATER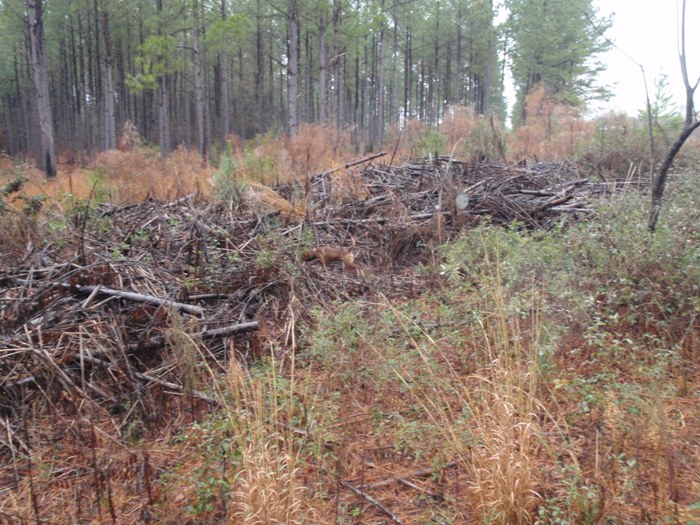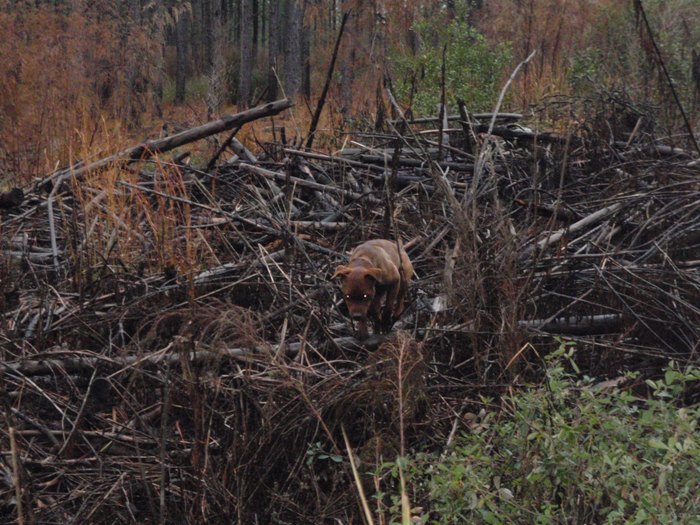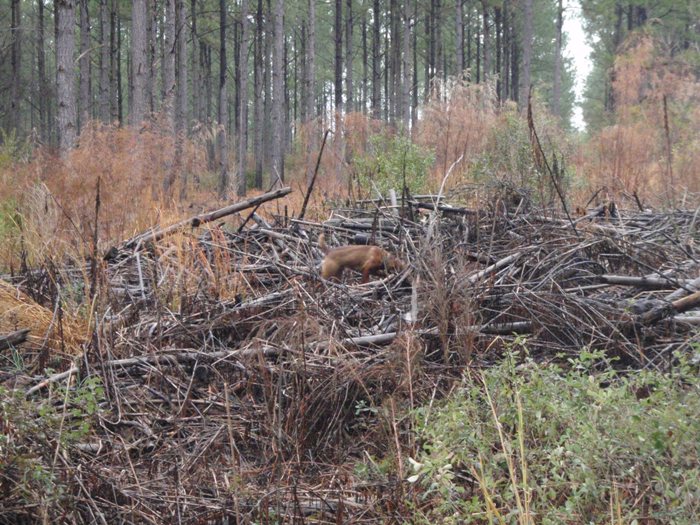 "HAAS" ENTERING TO A FOX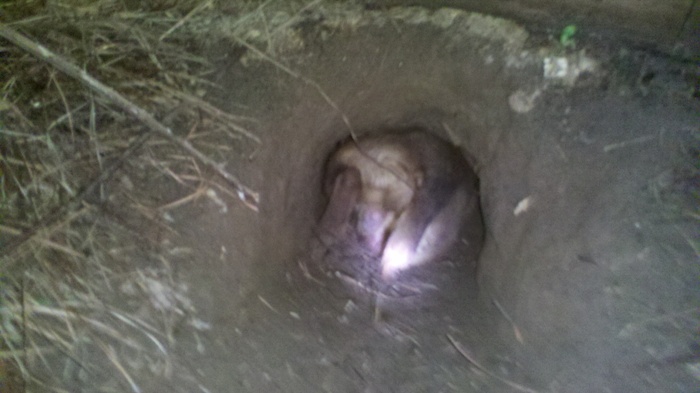 "HAAS" IS DEEP IN THIS ONE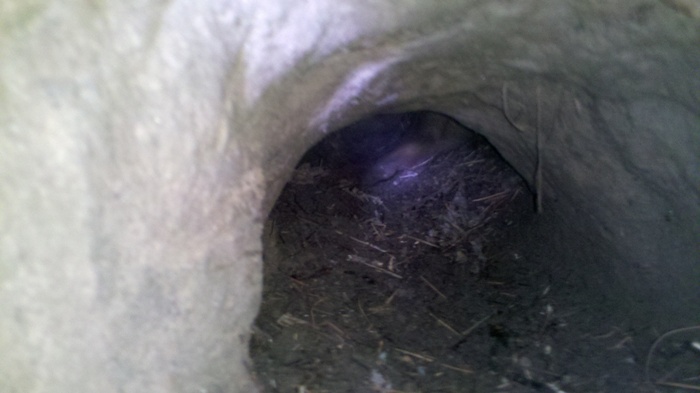 "HAAS" WHENT TO GROUND EVERYDAY HE WAS IN GEORGIA.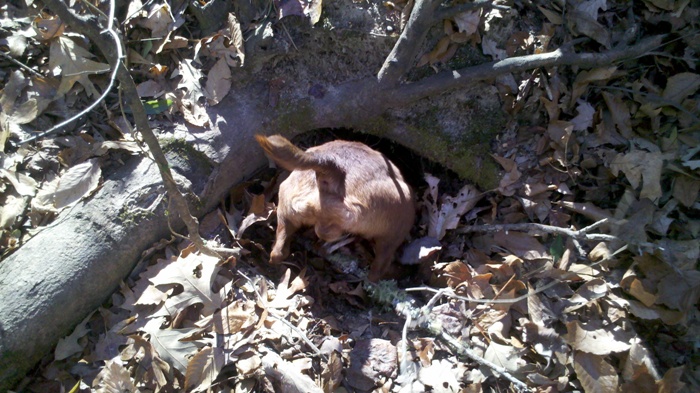 ONE OF MANY FOX "HAAS" WORKED ON THIS TRIP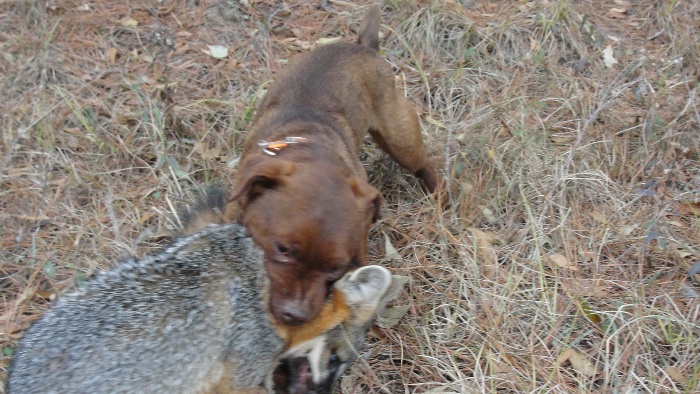 THE PROPERTY OWNERS WANTED THE FOX AND COONS THINNED OUT BECAUSE THEY WERE EATING EVERYONES CHICKENS, DUCKS AND GAME BIRDS (DAY AND NIGHT).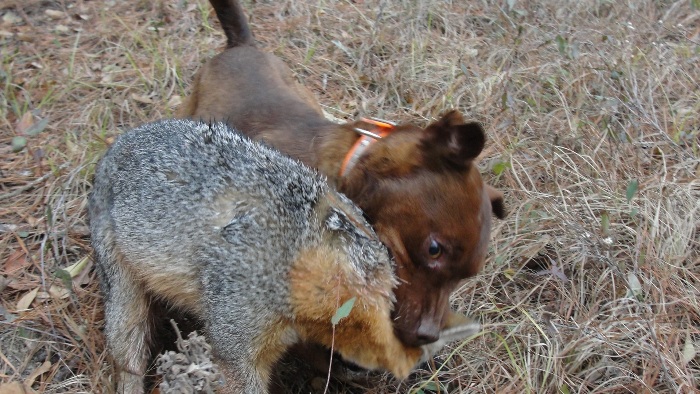 "HAAS" WORKED A LOT OF FOX ON THIS TRIP BOTH REDS AND GREYS.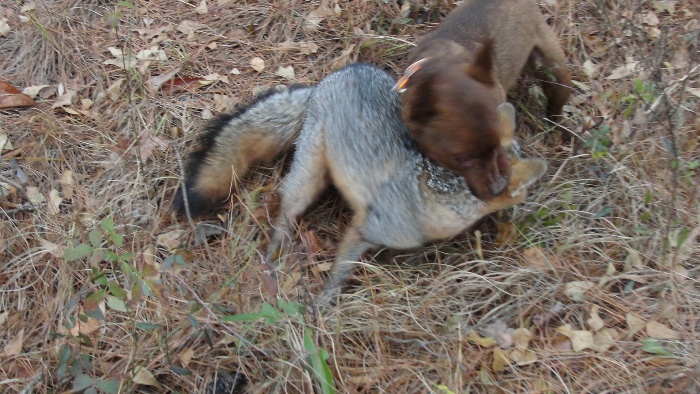 HAAS ALWAYS BITES WITH A FULL MOUTH LIKE JUST LIKE HIS DADDY (TROUBLE)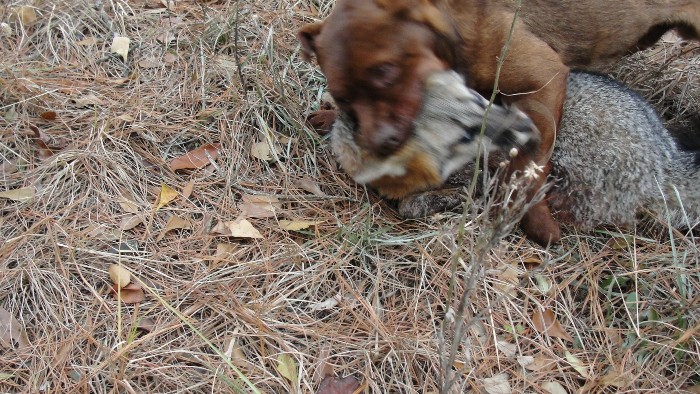 HAAS IS A VERY STRONG DOG AND PULLED THIS BIG BOY OUT.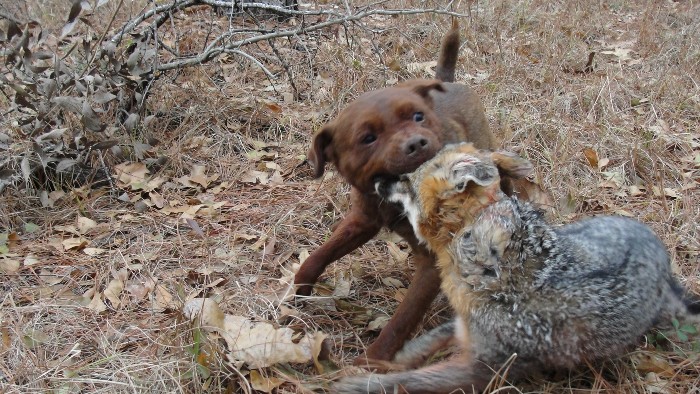 THIS AREA HAD TONS OF FOX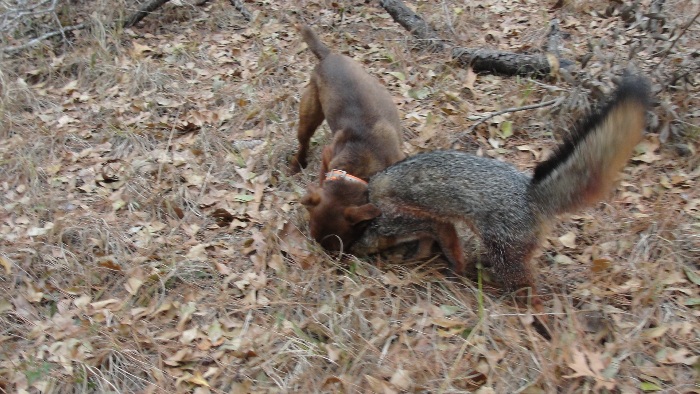 SOME WOULD FIGHT AND SOME WERE BOLTED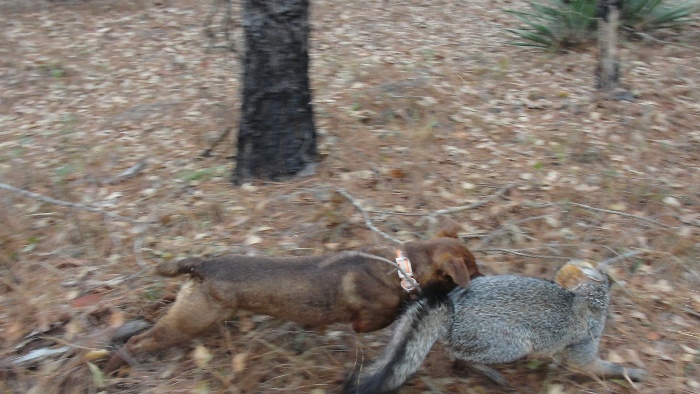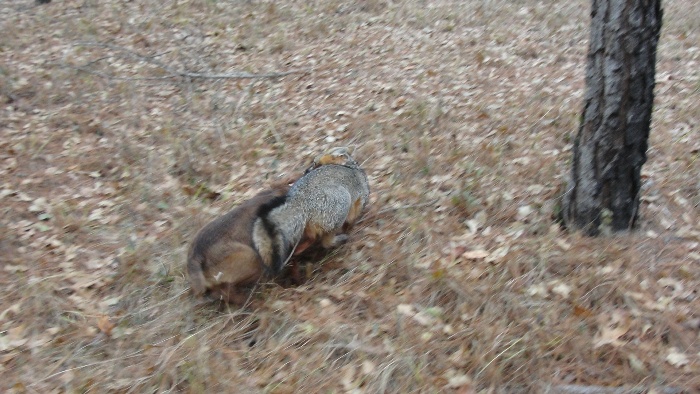 SOME GOT AWAY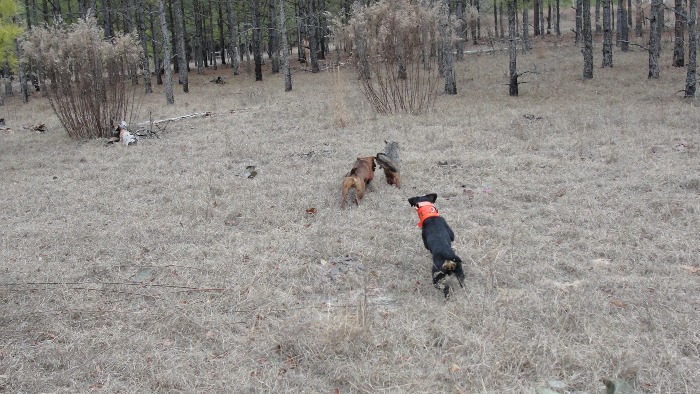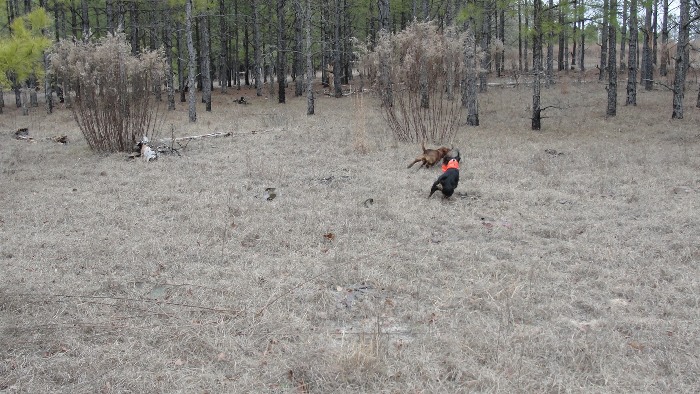 AND SOME DIDNT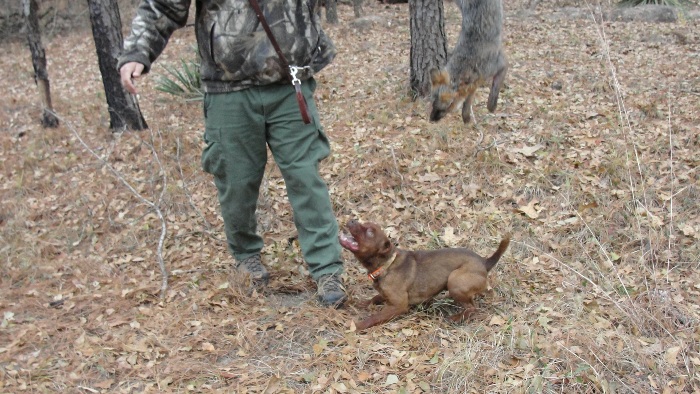 COONS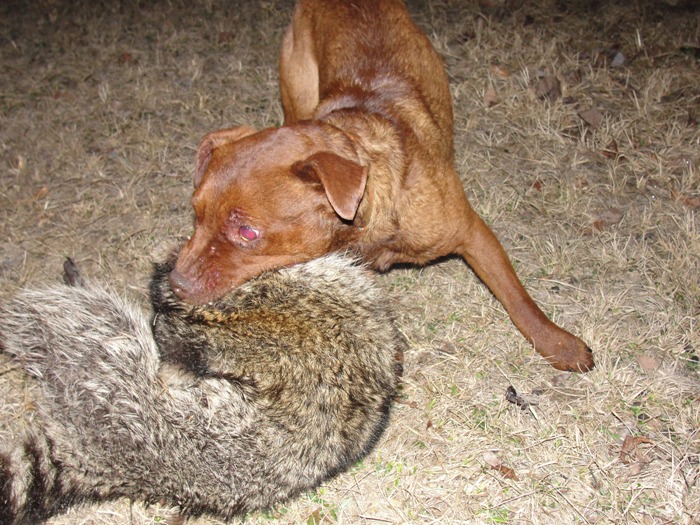 HAAS IS VERY GOOD AT STOPPING GAME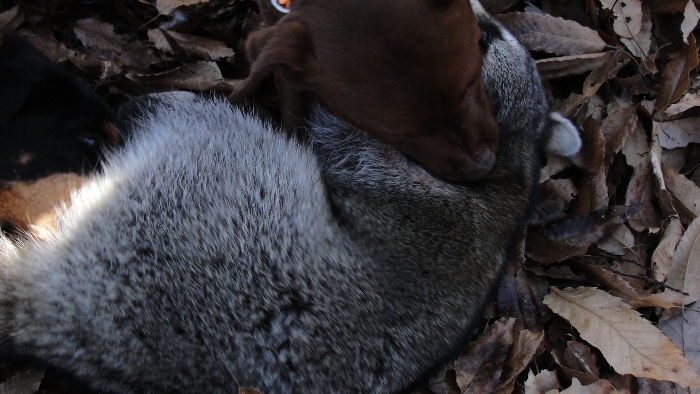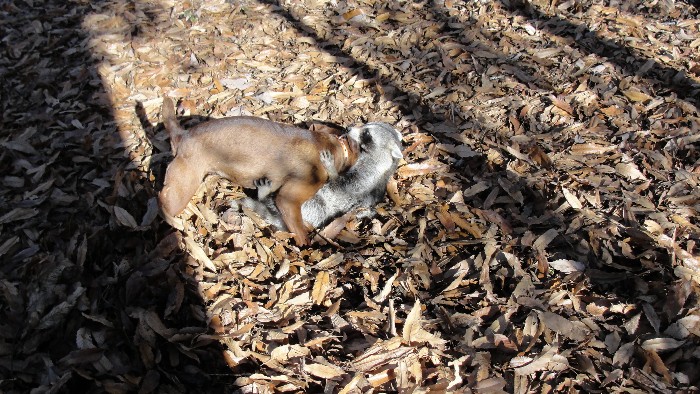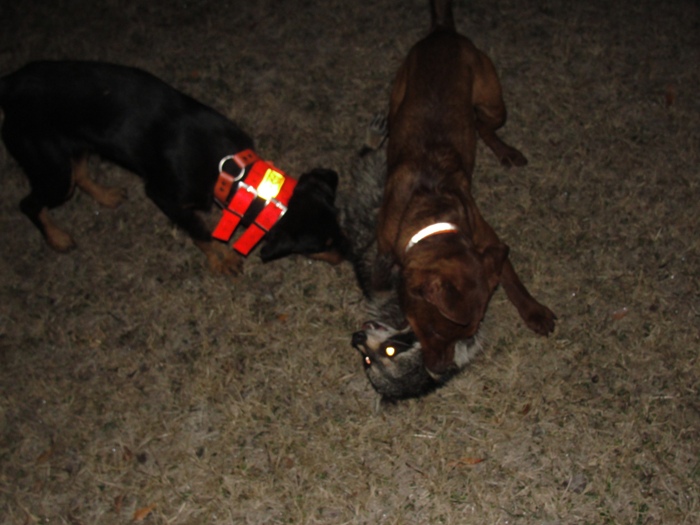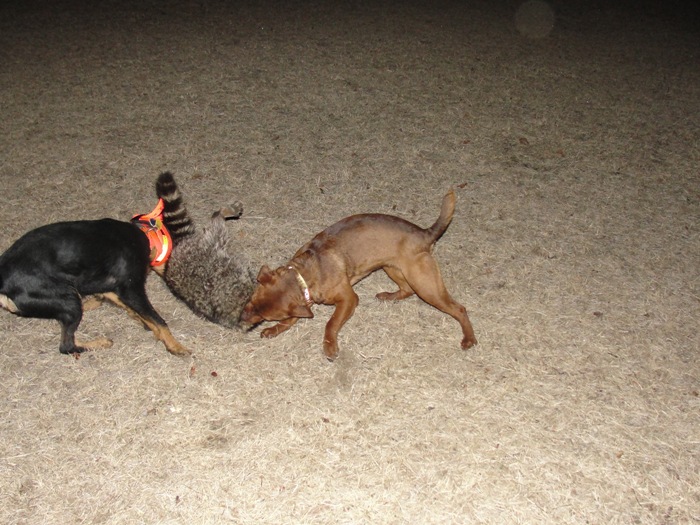 BOAR(THEY CAUGHT SIX BOAR ON THIS DAY)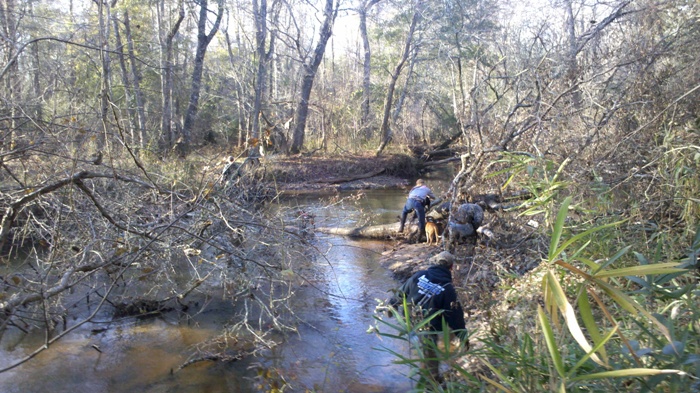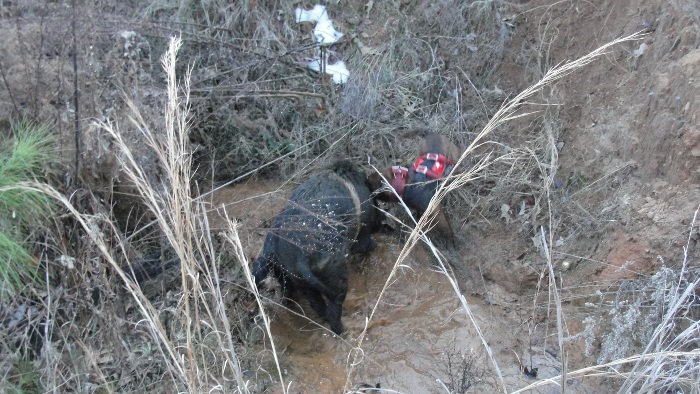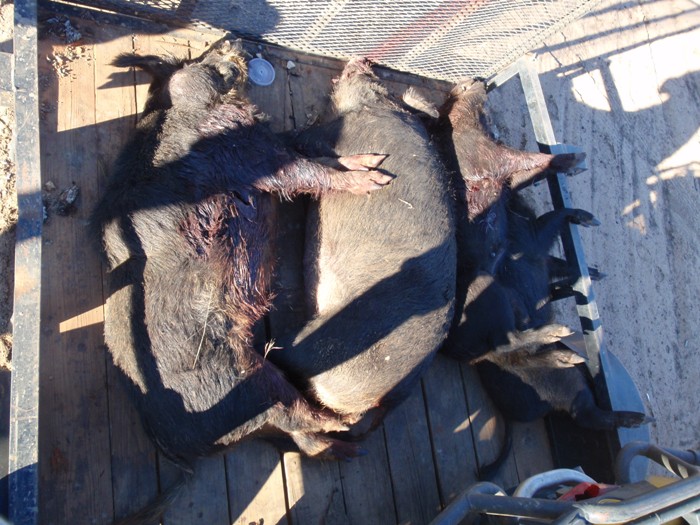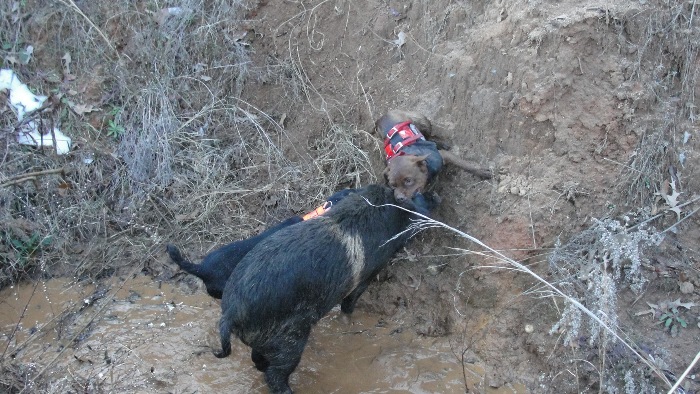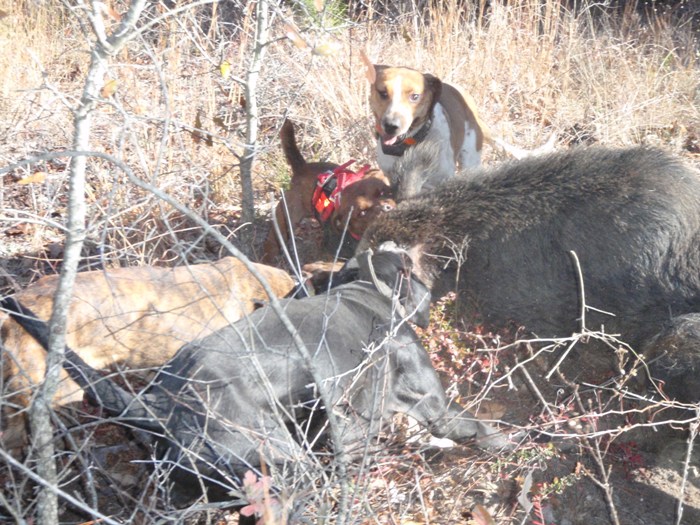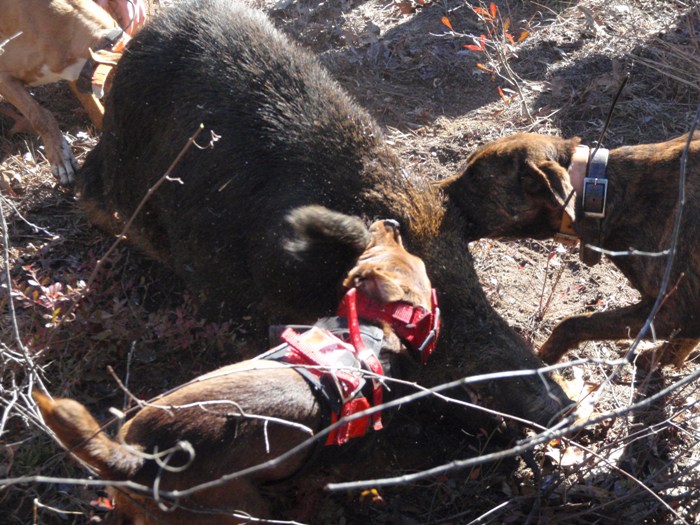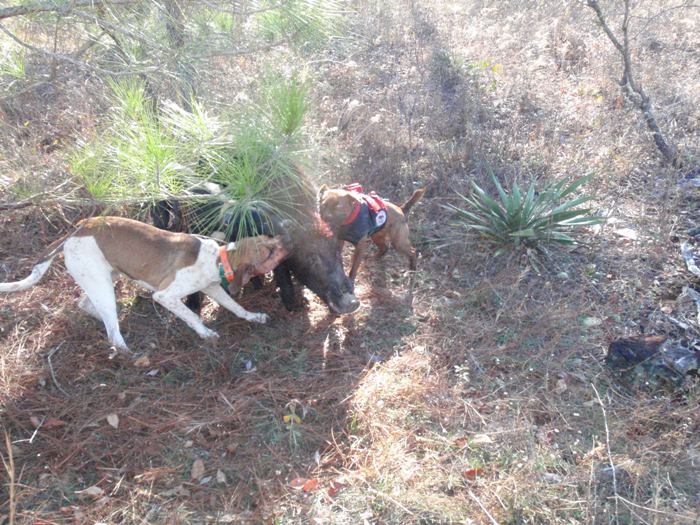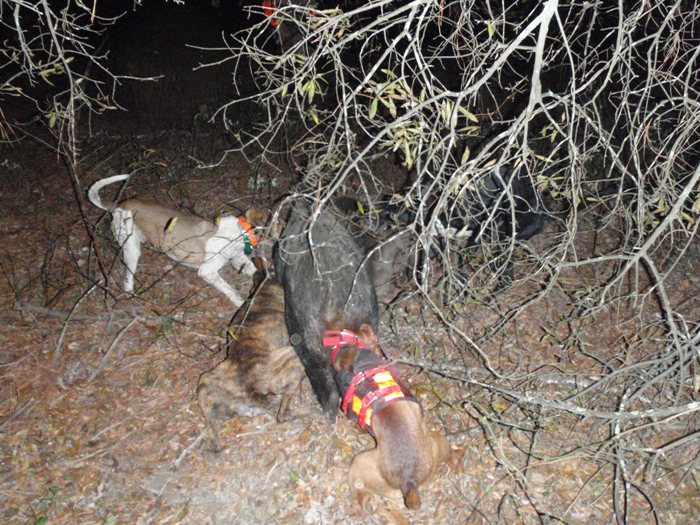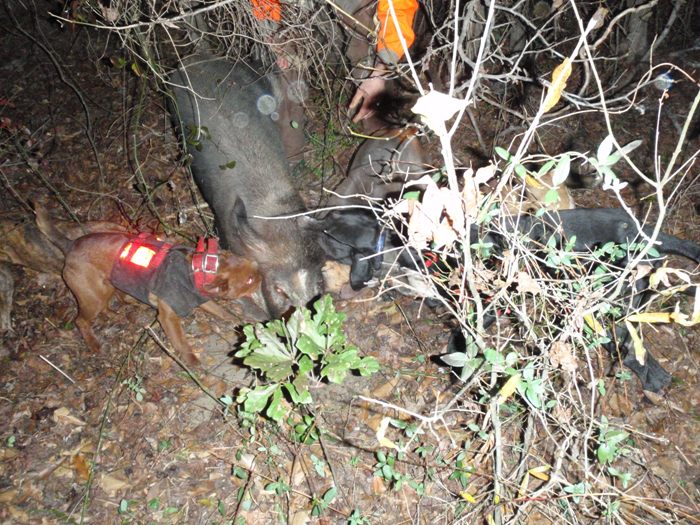 THIS ONE WAS CAUGHT ALIVE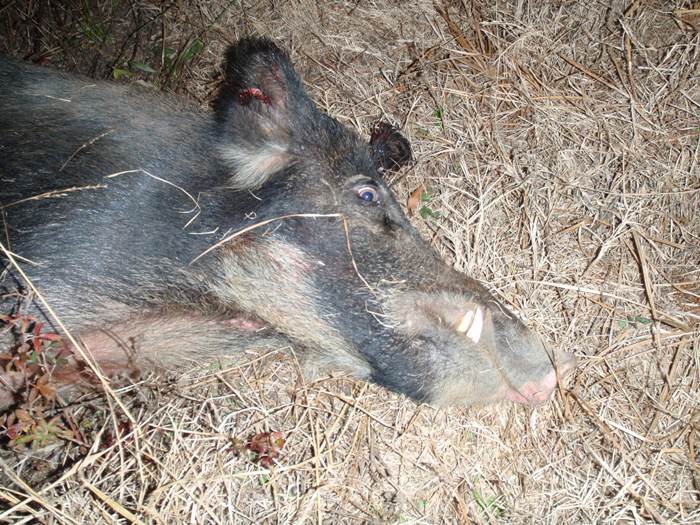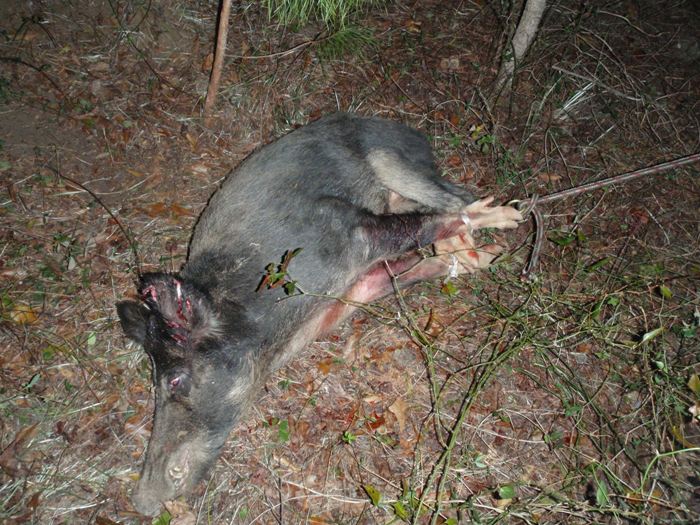 FLYING JAGDTERRIER OWNED BY SOMEONE IN GEORGIA (NOT OUT OF MY DOGS)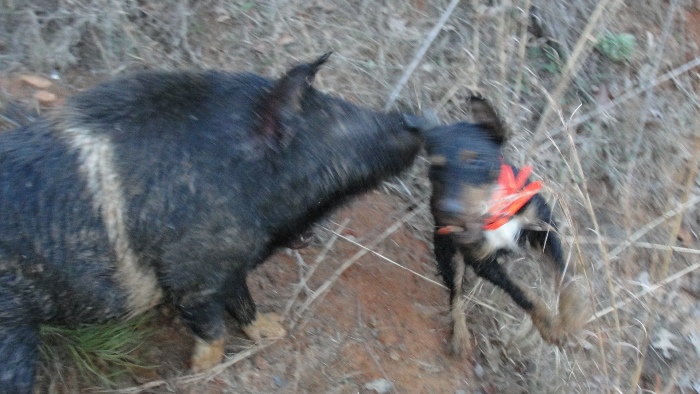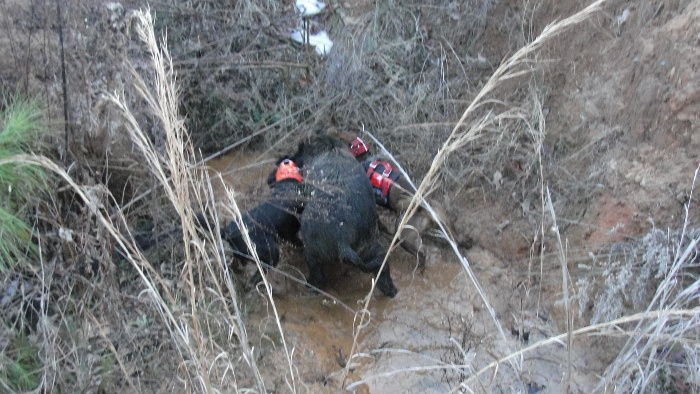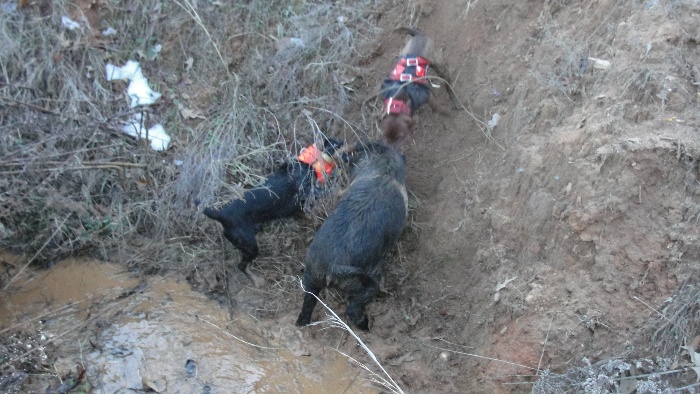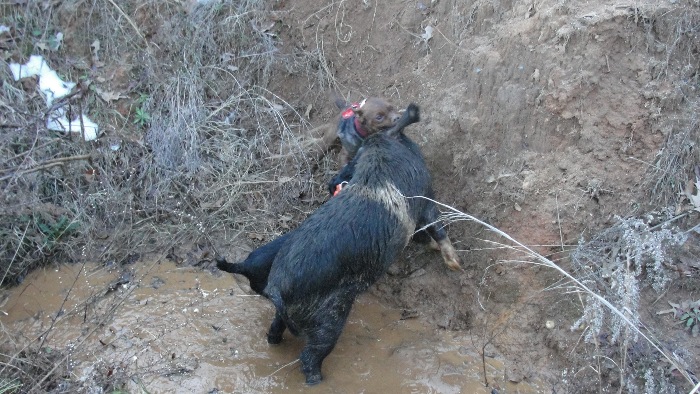 HAAS BLOOD TRAILED THIS WOUNDED DEER FOR ABOUT A MILE AND A HALF.