**GRAPHIC HUNTING PICS LEAVE NOW IF YOU DO NOT WISH TO SEE THEM.
THIS PUP HAS A TON OF DRIVE AND VERY STABLE NERVES. I NOW HAVE INSTAGRAM AND UPDATE IT CONSTANTLY.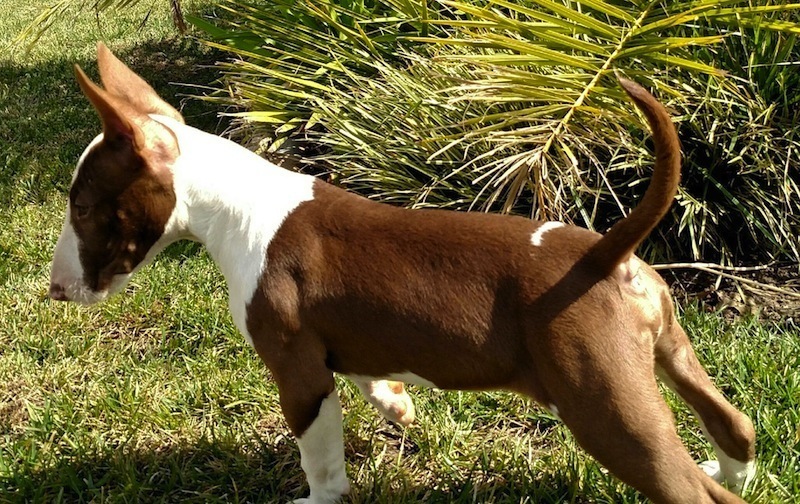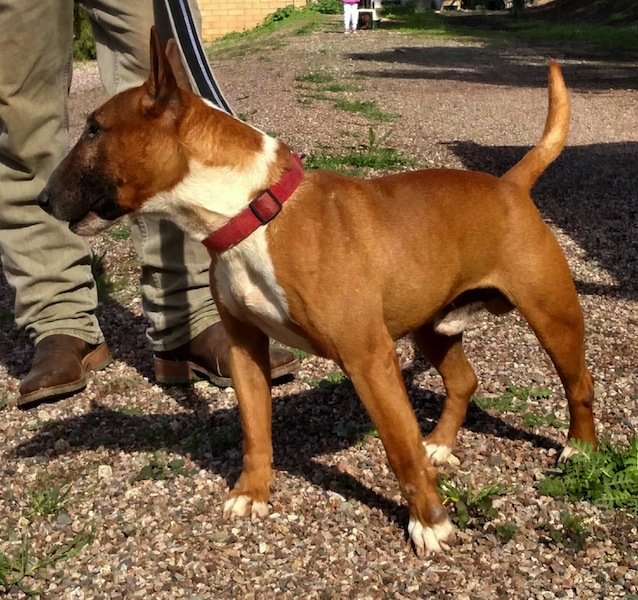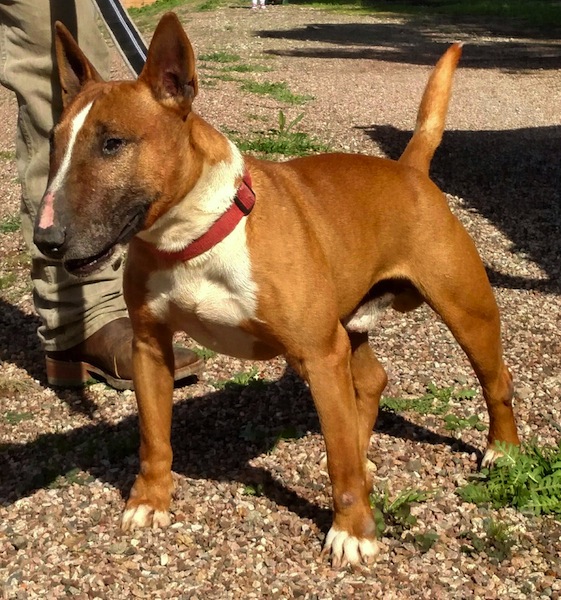 100% WORKING BULLTERRIERS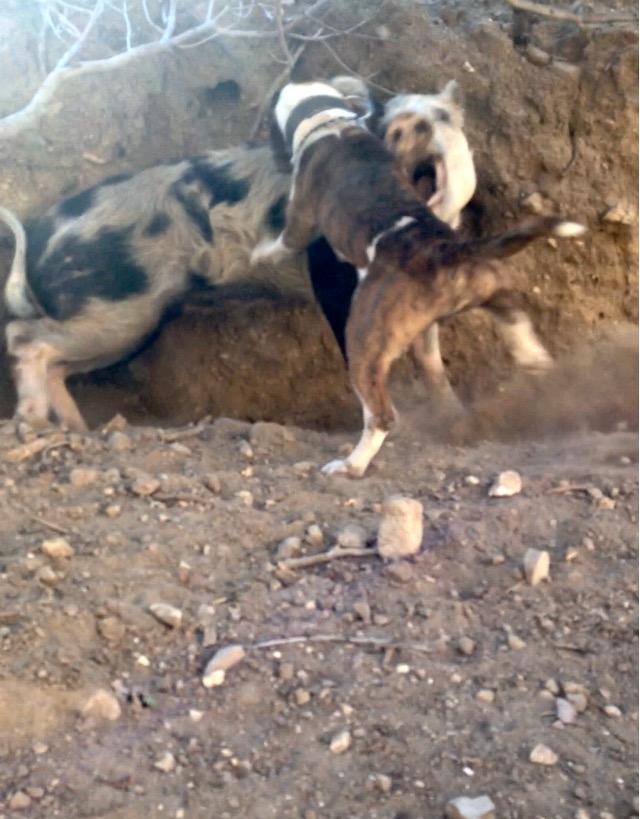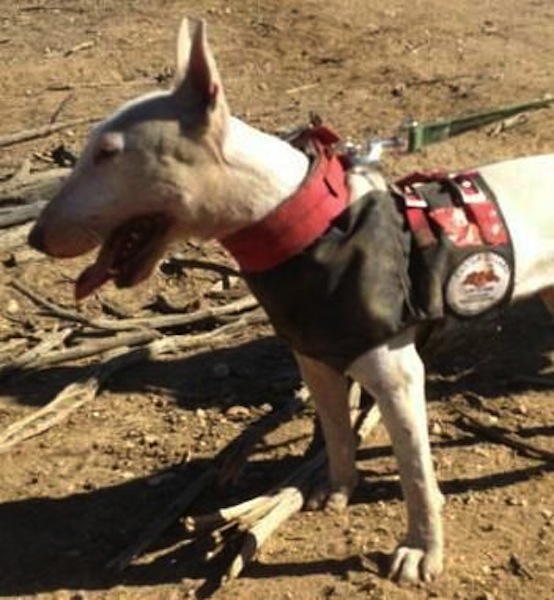 MOST BULLTERRIERS HAVE BEEN DESTROYED BY DOG SHOWS. THE SAD PART IS I HAVE WORKED WITH MANY BULLTERRIERS WHO HAD DRIVE BUT THEIR BODIES WERE SO DEFORMED BY DOG SHOW BREEDERS THEY COULD NOT FUCTION AS A TRUE WORKING DOG. I GOT MY FIRST BULLTERRIER AROUND 1983. HE LOOKED NOTHING LIKE MOST OF THE BULLTERRIERS I SEE TODAY. LOOK AT OLD PICS OF BULLTERRIERS, AND THEN LOOK AT PRESENT DAY BULLTERRIERS. MY DOGS LOOK MORE LIKE THE ORIGINAL BULLTERRIERS. IF YOU LOOK HARD ENOUGH AND TAKE YOUR TIME YOU CAN STILL FIND BULLTERRIERS THAT LOOK LIKE THE OLD TYPE. SOMETIMES THE SHOW FOLKS HAVE THEM AND THEY WILL GIVE YOU A GOOD DEAL ON THESE "LIGHT BONED TYPE".
I HATE WHAT HAS HAPPENED TO THE BULLTERRIER AS A BREED, BUT I HAVE NEVER SEEN A BULLTERRIER THAT WOULD NOT CATCH A HOG. EVEN THE ONES I CULLED ALL CAUGHT HOGS. THEY WERE CULLED FOR OTHER REASONS. I AM SURE THERE ARE SOME THAT DON'T CATCH BUT EVERYONE THAT I HAVE STARTED CAUGHT PIGS THE FIRST TIME OUT.
I WILL ALWAYS WORK HARD TO KEEP THE BULLTERRIER A WORKING DOG AND THE ONLY WAY TO DO THAT IS TO START WITH DOGS THAT HAVE HEART, DRIVE AND CONFORMATION THAT ALLOWS THEM TO PERFORM FOR EXTENDED PERIODS OF TIME.
I GET A LOT OF CALLS, E-MAILS, AND TEXT FROM FOLKS WANTING BULLTERRIER PUPS. I HAVE CULLED MORE THAN HALF THE BULLTERRIERS I HAD. MOST FOR THE SAME REASONS I CULL THE OTHER BREEDS, QUITTING, CONFORMATION, POOR MOVEMENT, AND ANY OTHER REASON I CAN FIND. MY STANDARDS ARE VERY HIGH AND I DON'T BELIEVE IN DOGS HAVING BAD DAYS,,THATS B.S...ONE BAD DAY AND THEY LEAVE HERE. I ONLY KEEP THE PERFORMERS.
SOME OF THESE BULLTERRIERS ARE REGISTERED AND SOME ARE NOT. I COULD CARE LESS ABOUT A BULLTERRIERS REGISTRATION. I HAVE CULLED MORE REGISTERED BULLTERRIERS THAN I HAVE NON REGISTERED ONES.
THIS YOUNG BULLTERRIER IS WITH A BUD AND IS USED TO PROTECT HIS YARD AND FAMILY. FROM WHAT I AM TOLD HE TAKES HIS JOB VERY SERIOUS AND IS GREAT WITH THE KIDS(BRED BY ME).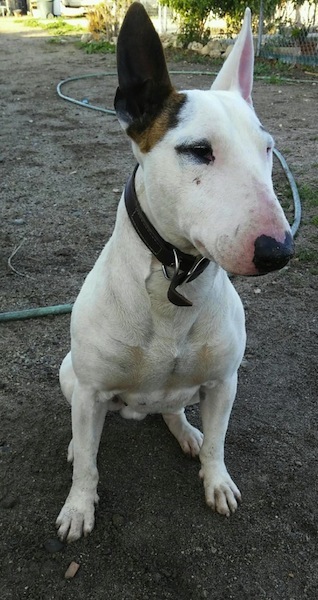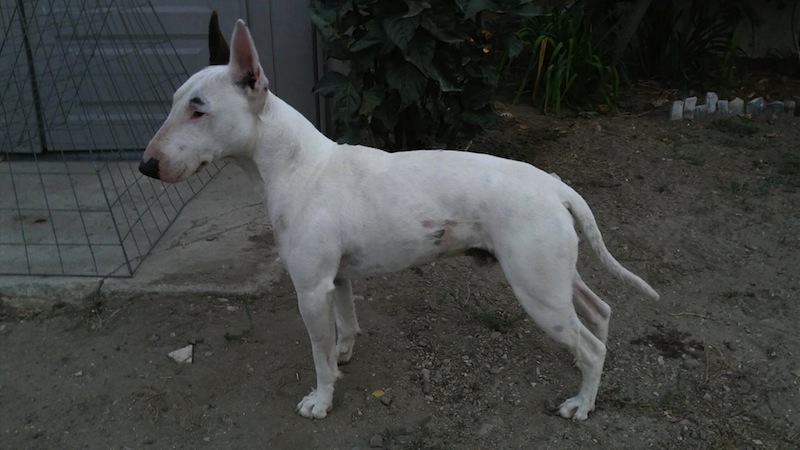 THIS GIRL HAS TURNED INTO A GREAT CATCHDOG. SHE IS OUT OF SHAPE IN THESE PICS. WHEN SHE IS CONDITIONED SHE LOOKS LIKE A "FREAK".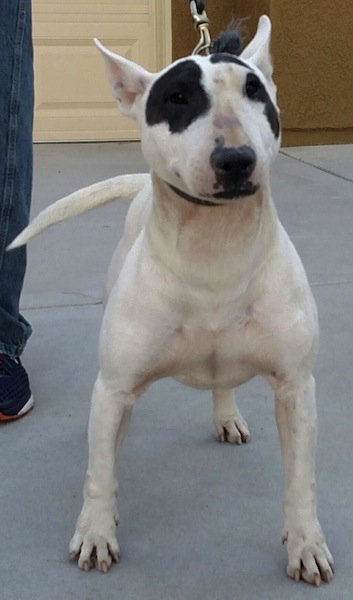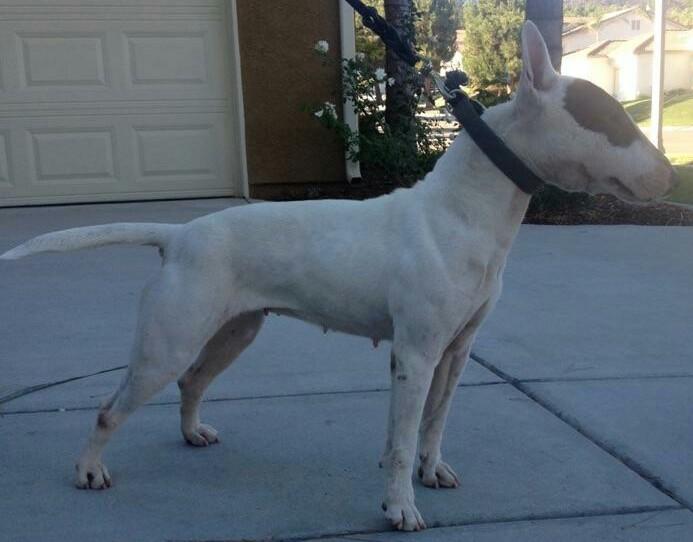 THIS FEMALE CAME FROM MEXICO, SHE CAUGHT HER FIRST TIME OUT. SHE WILL FETCH A BALL UNTIL YOU CAN'T THROW IT ANYMORE(ON LAND OR WATER). AND SHE ALSO DOES DITE WORK.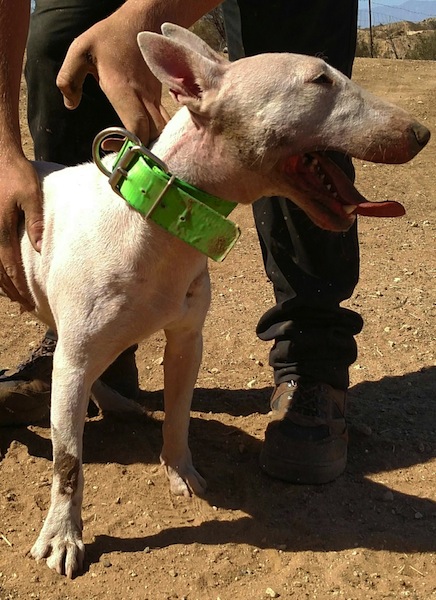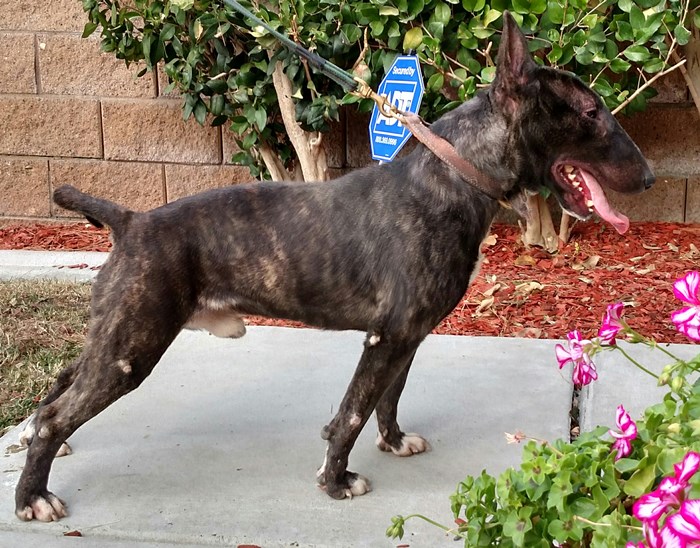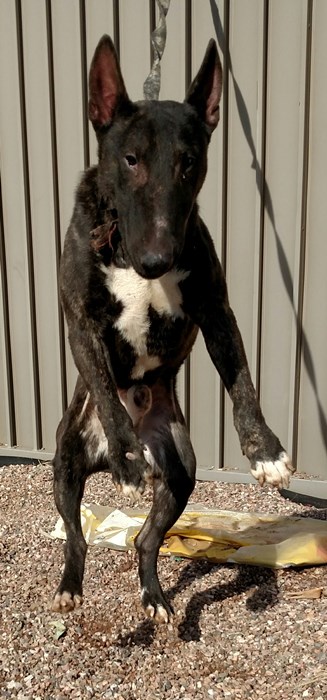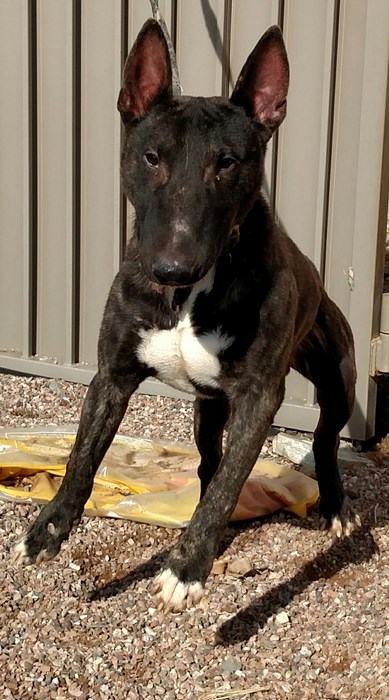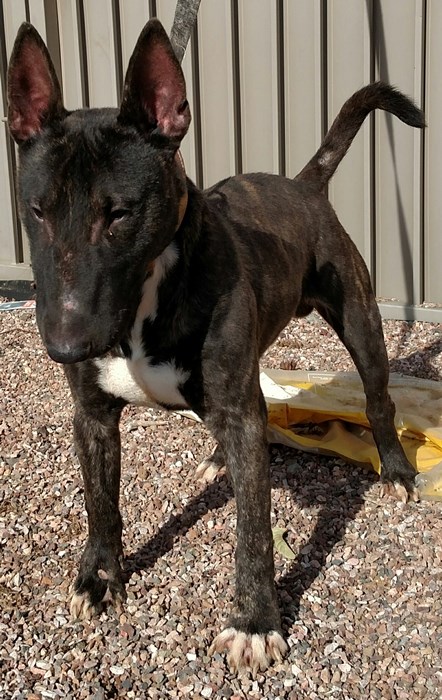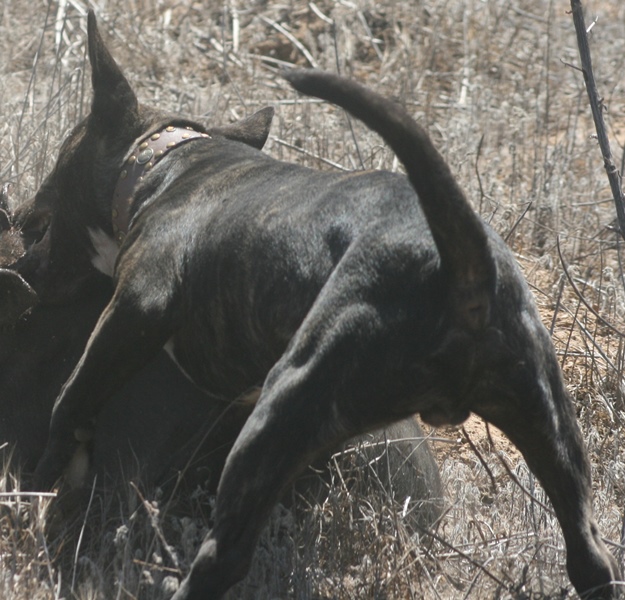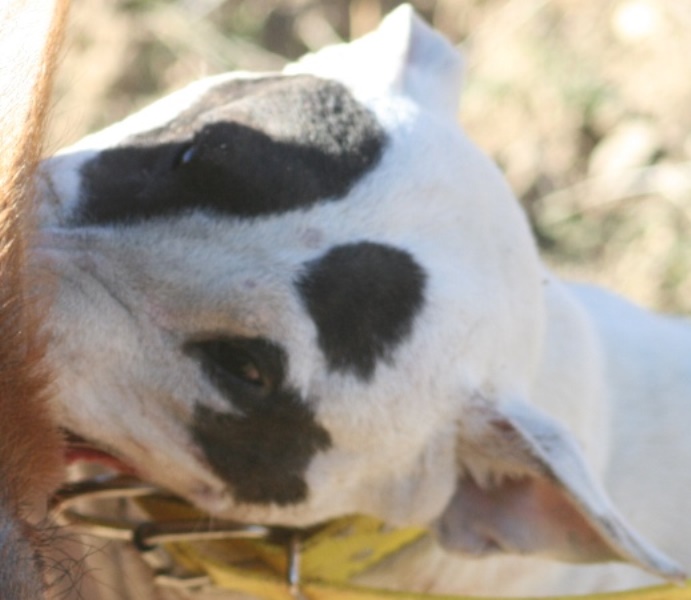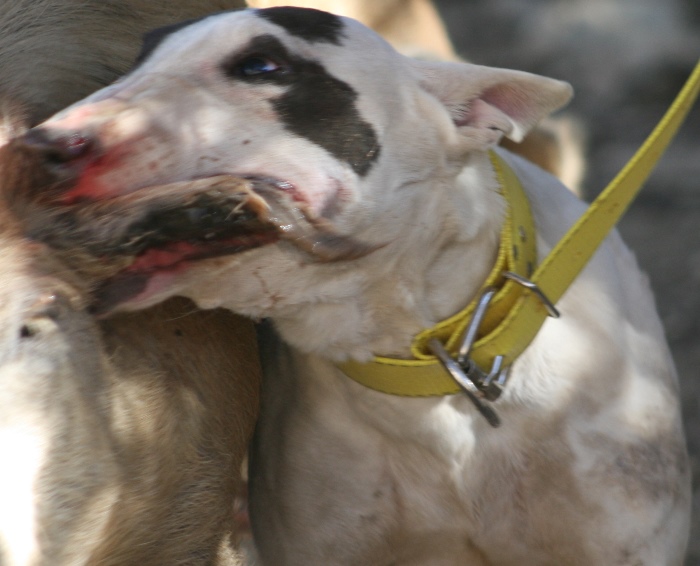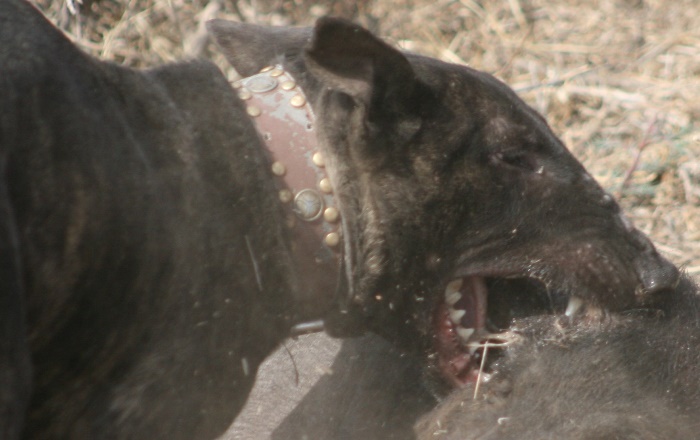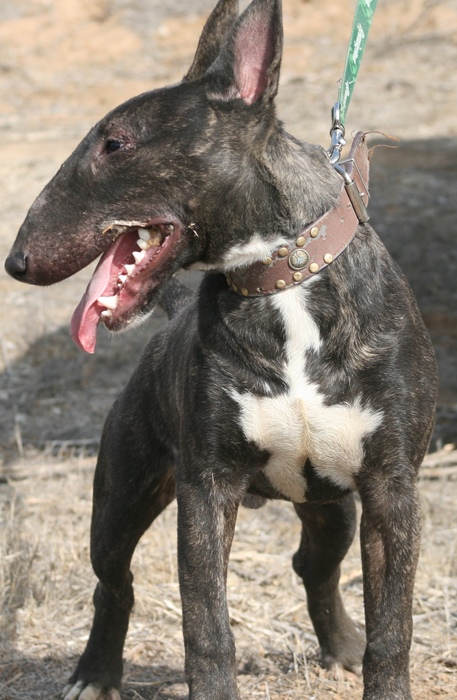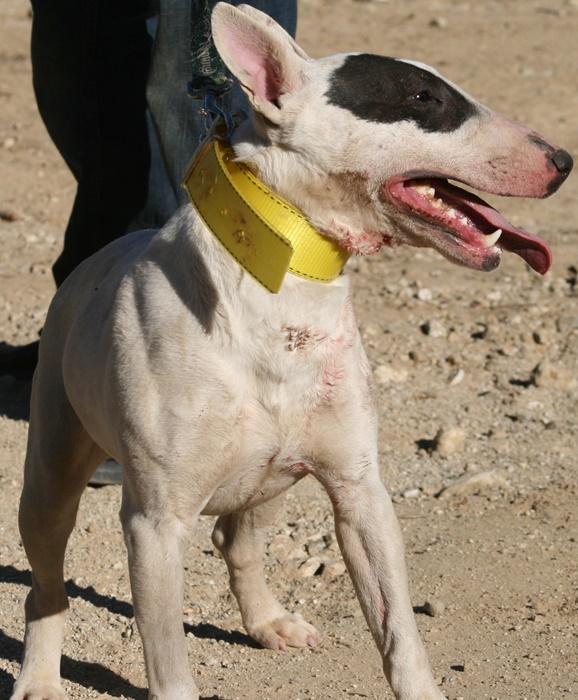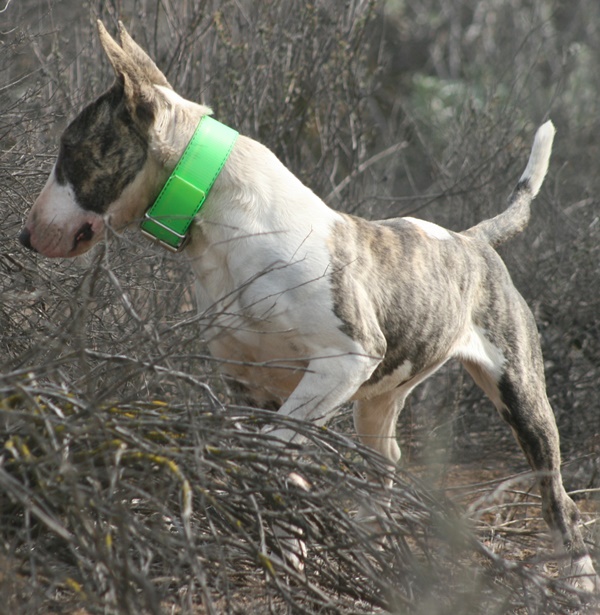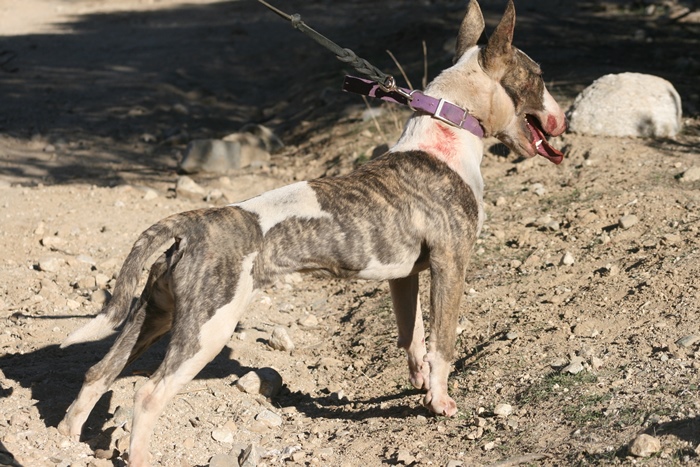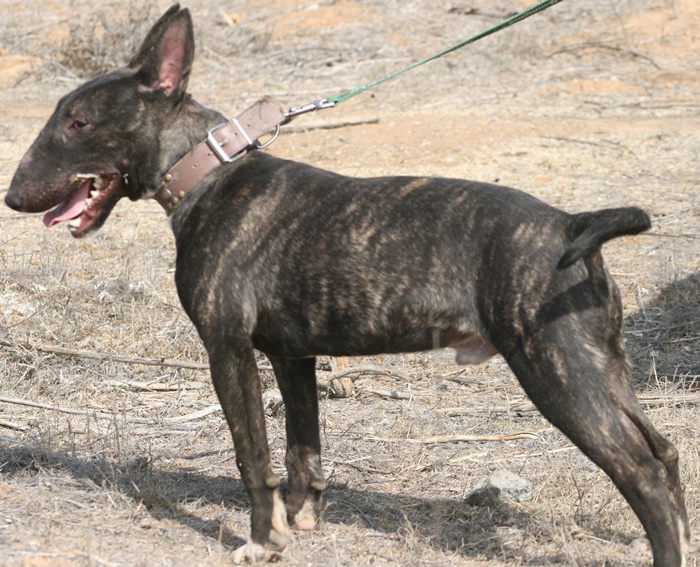 THIS BRINDLE AND WHITE FEMALE IS A HIGH DRIVE DOG(SHE WAS SPAYED AND GIVEN AWAY) HER CONFORMATION WAS NOT UP TO MY STANDARDS.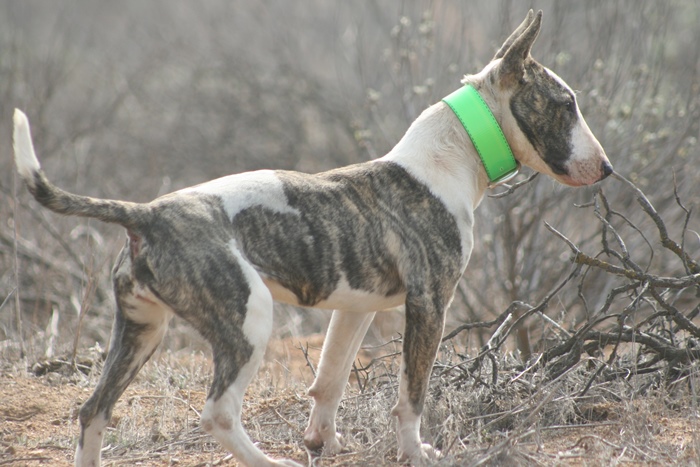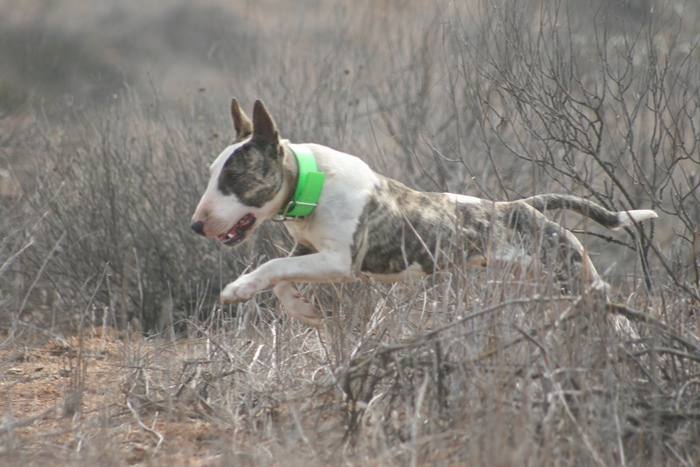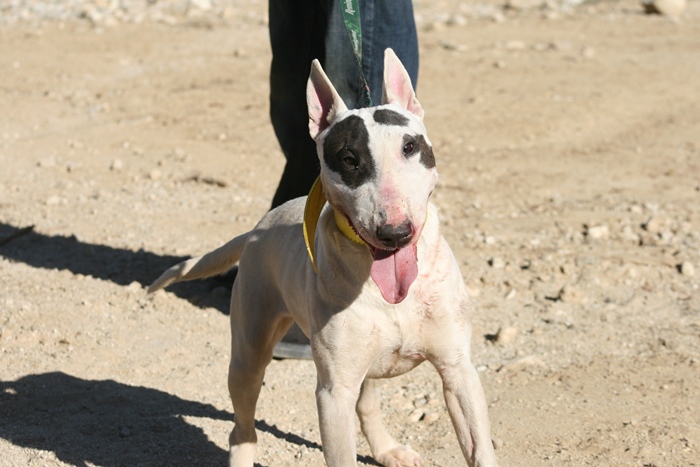 "DIABLO'S" TRAINING DAY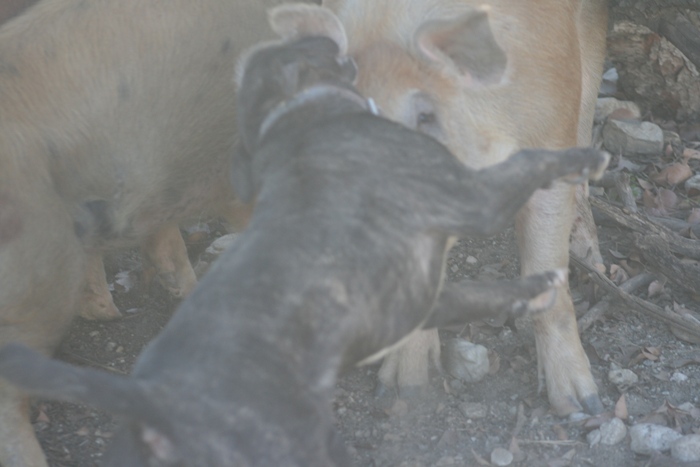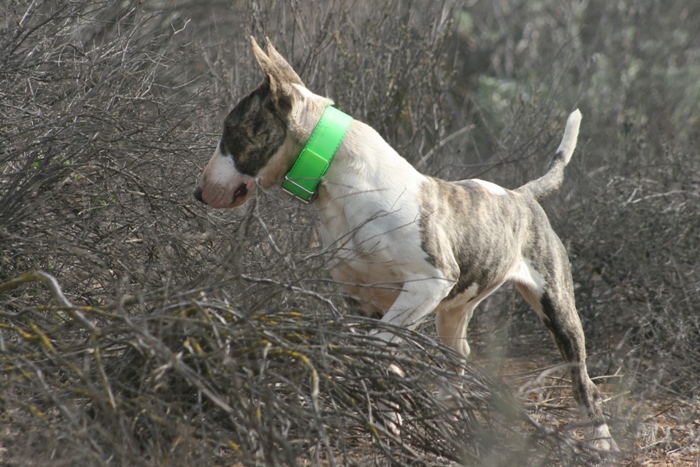 ROAD WORK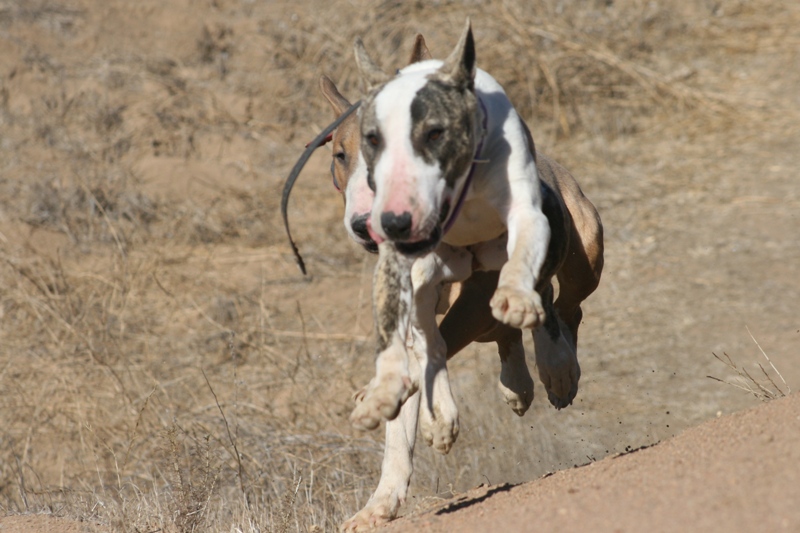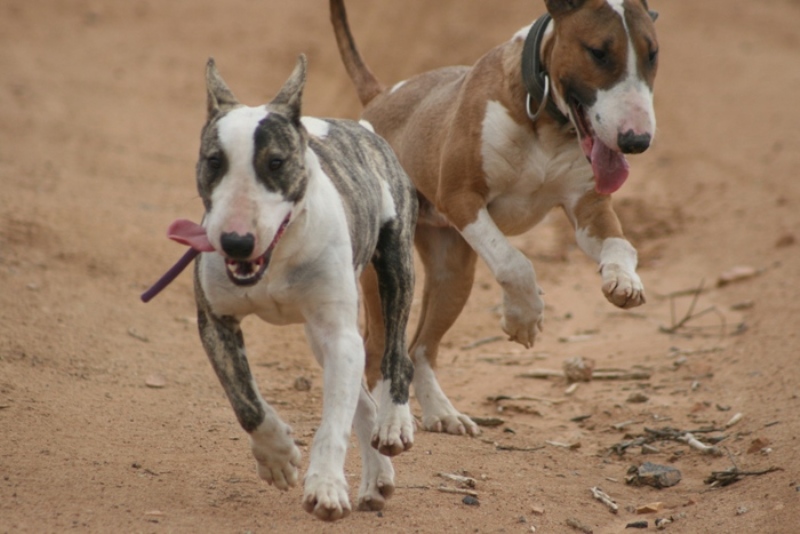 I JUST GOT THIS 5 MONTH OLD BULLTERRIER PUPPY HE IS F.C.I. REGISTERED AND WAS IMPORTED FROM MEXICO(NOT FOR SALE).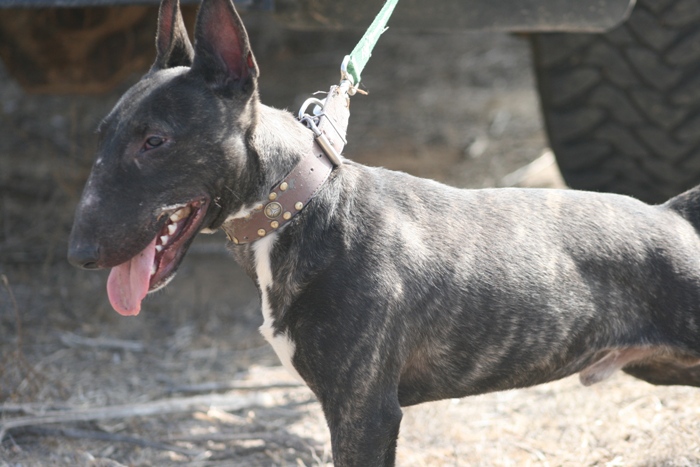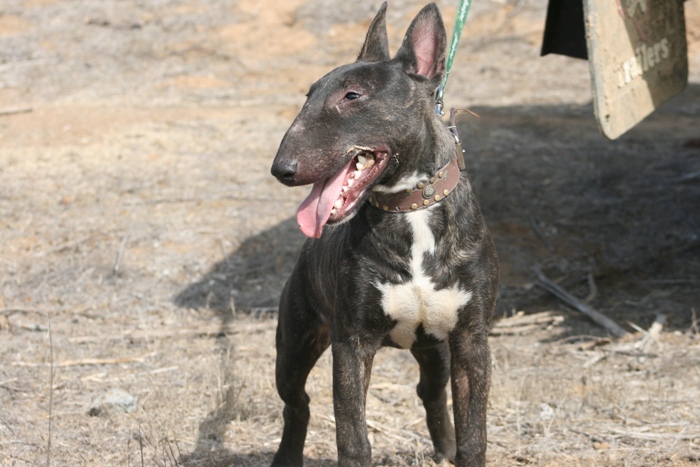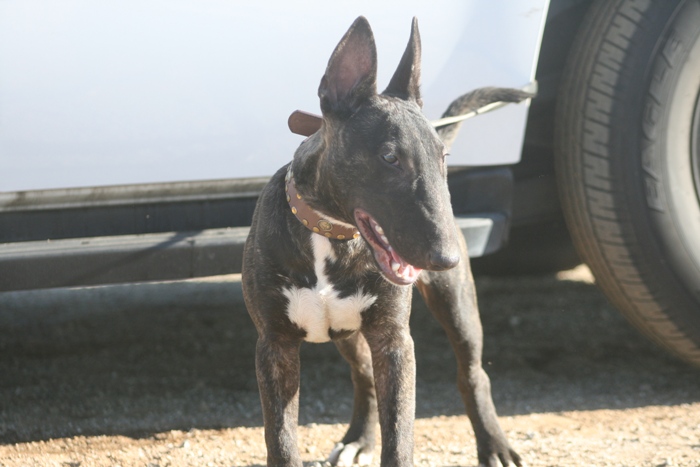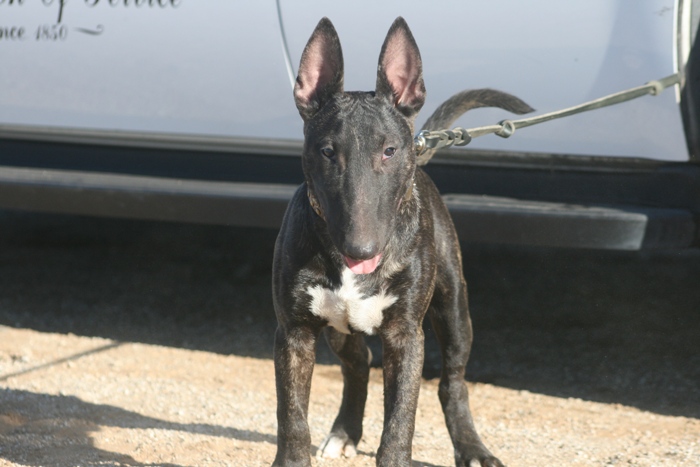 HE HAS ALREADY STARTED TRAINING AND IS CATCHING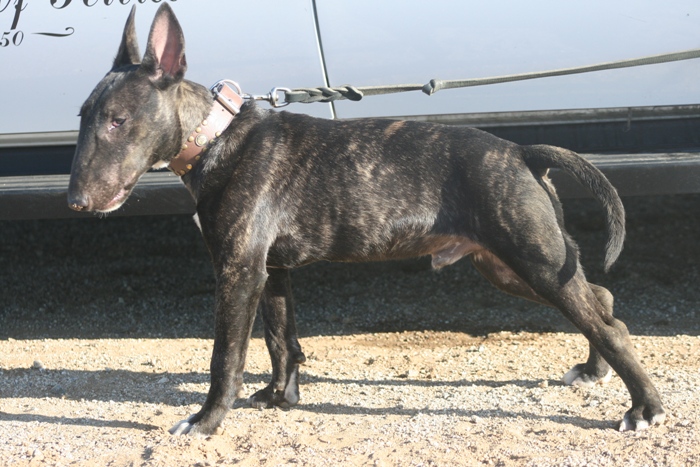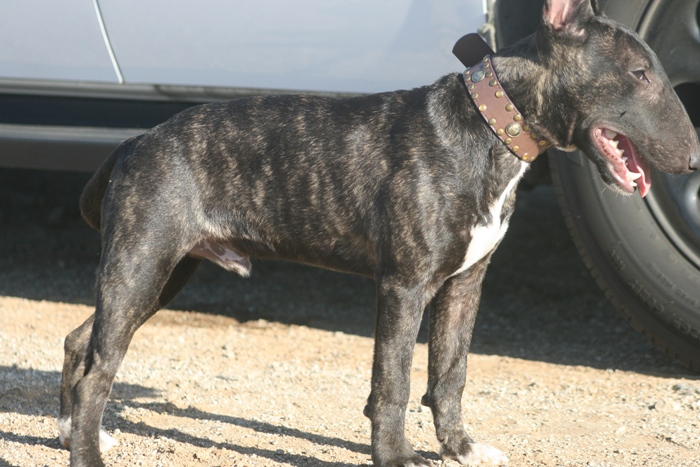 FIRST DAY ON A LIL PIG AND THE 2ND DAY THAT I HAD HIM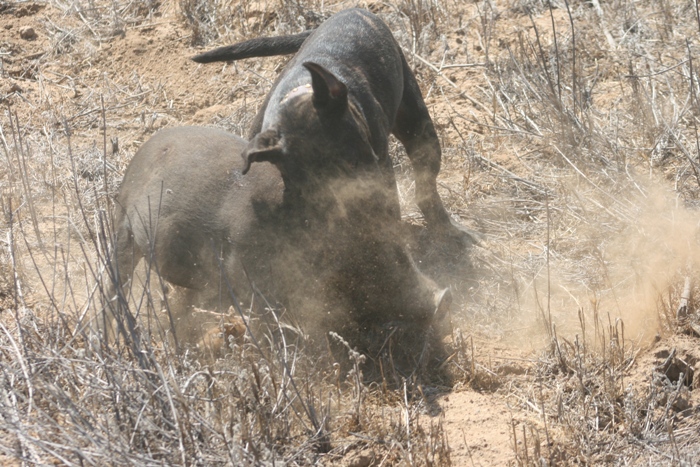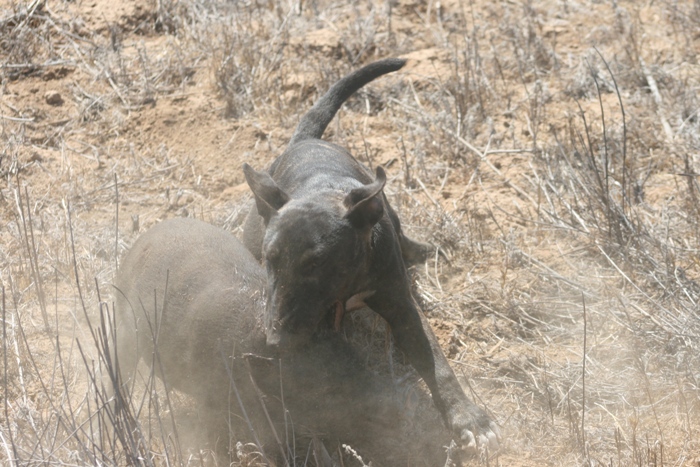 HE WAS TATTOOED IN MEXICO PRIOR TO BEING IMPORTED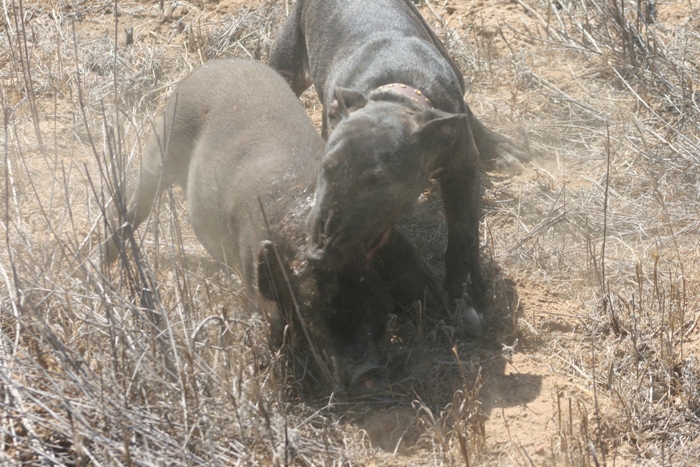 THIS BULLTERRIER IS ONLY 4 MONTHS OLD IN THESE PICS, THIS IS HIS SECOND TIME SEEING A PIG(TURBO IS HELPING HIM OUT).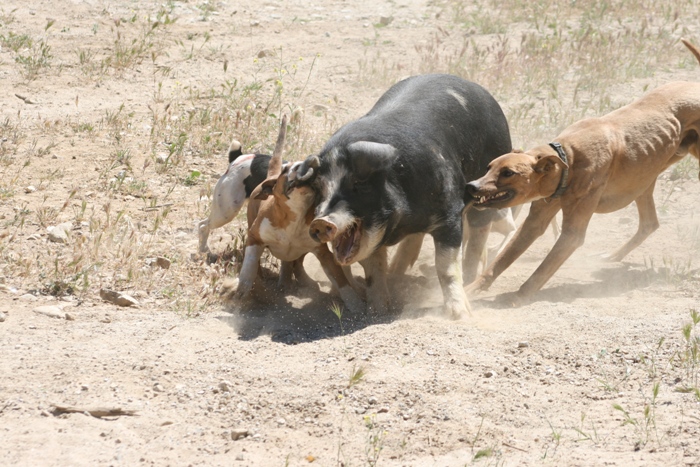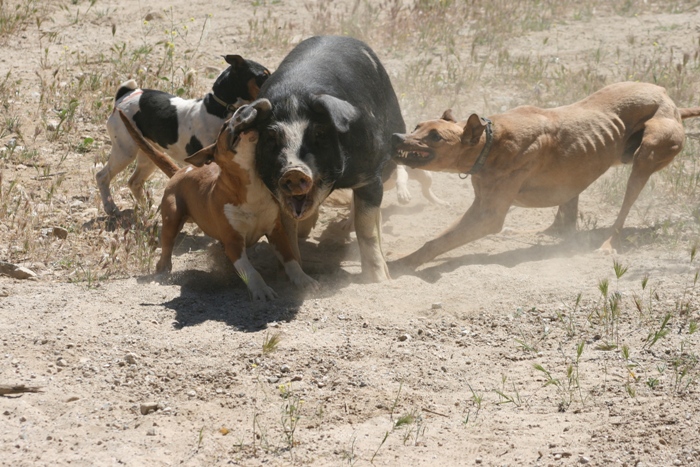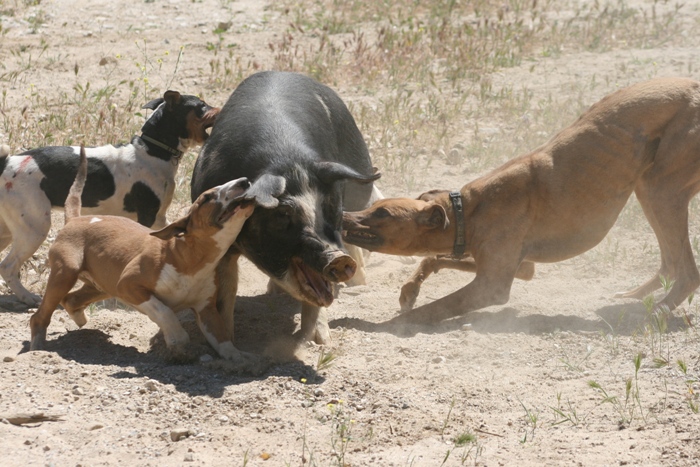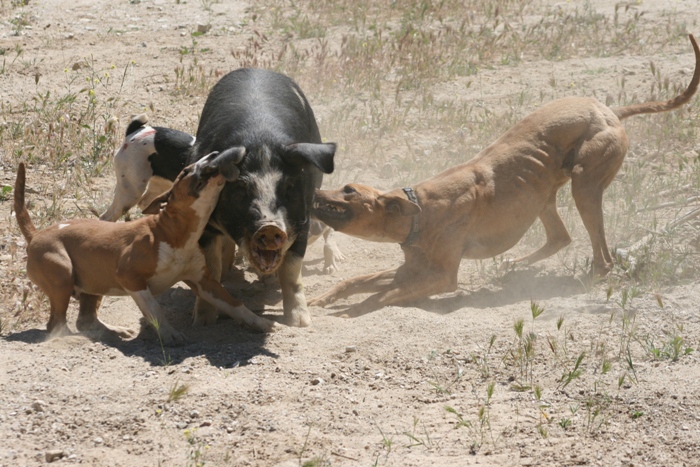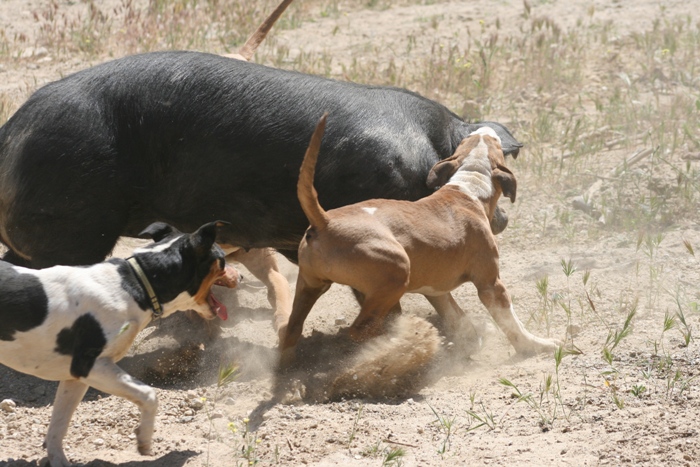 13 WEEK OLD BULLTERRIER MALE PUP ON HIS FIRST PIG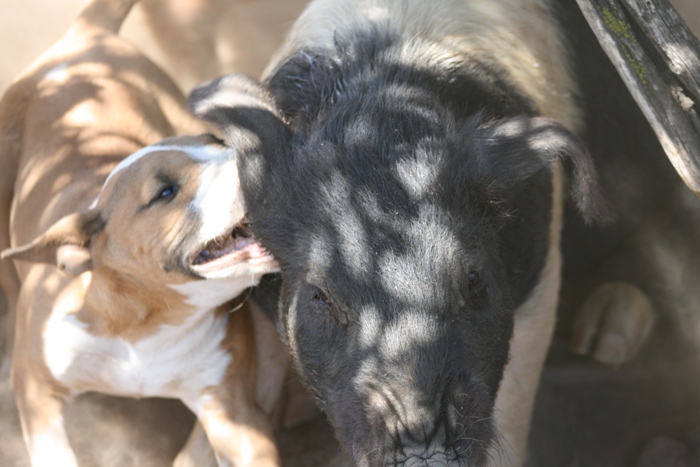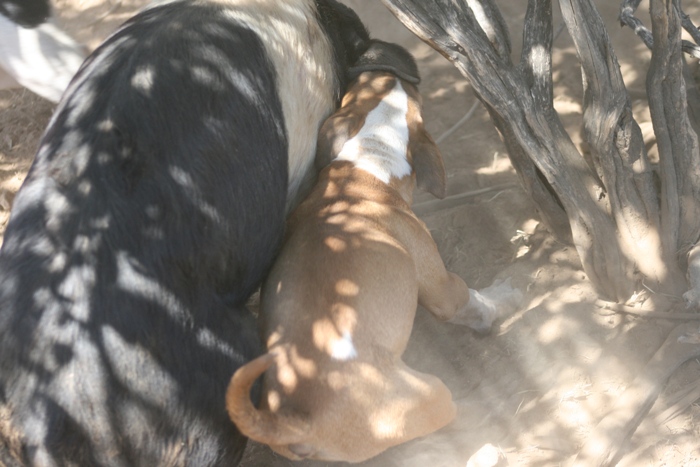 THIS IS A VERY SERIOUS PUP!!!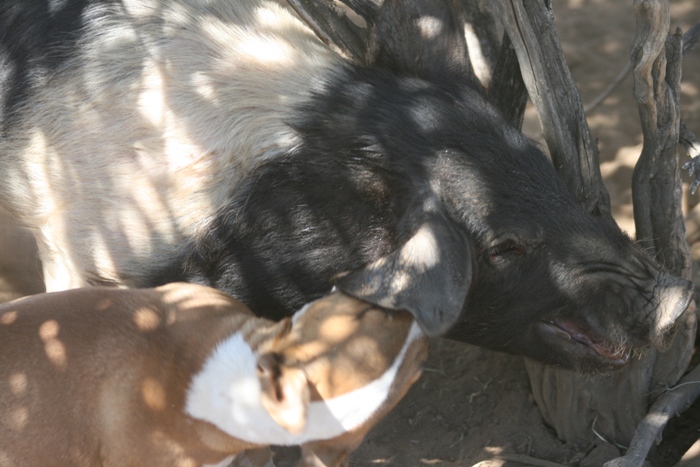 5 MONTHS OLD AND OFF TO A GREAT START.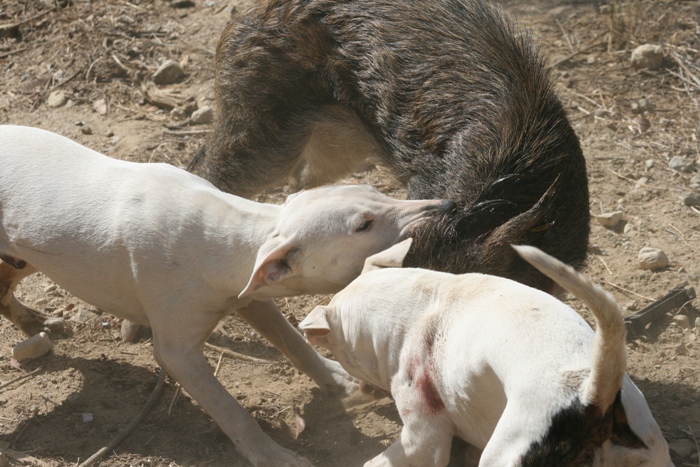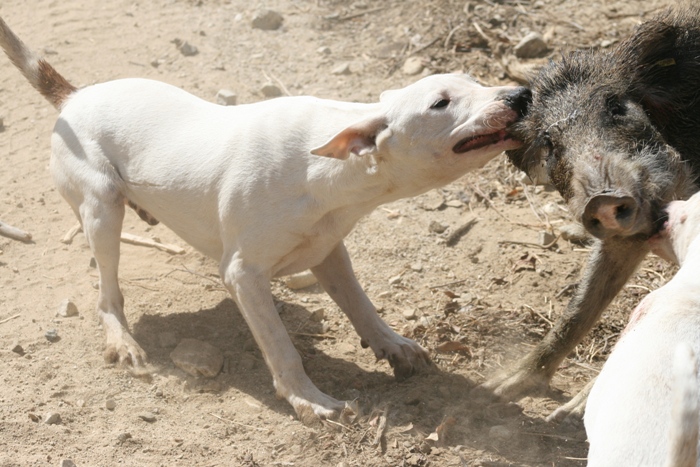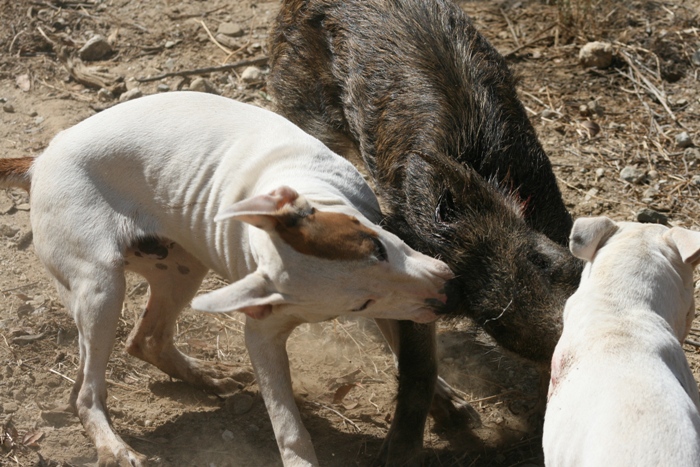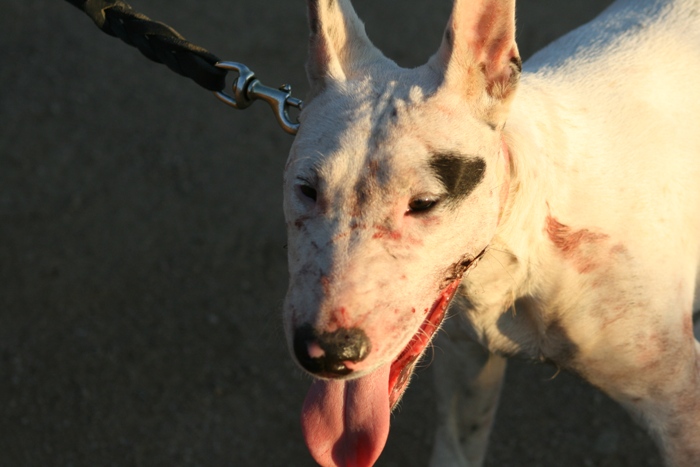 8wk old female pup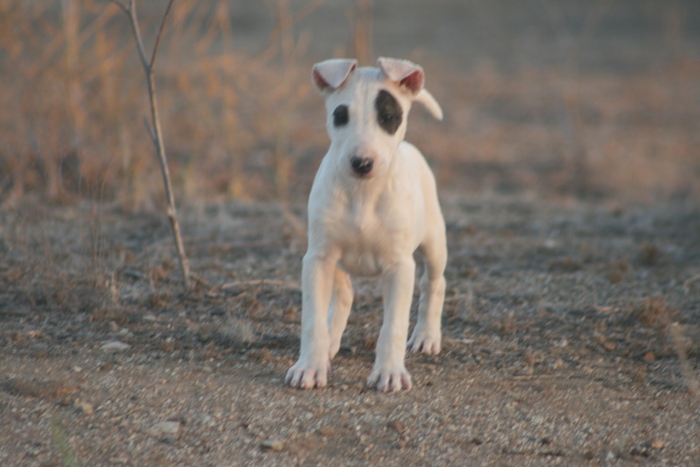 HUNTING BULLTERRIERS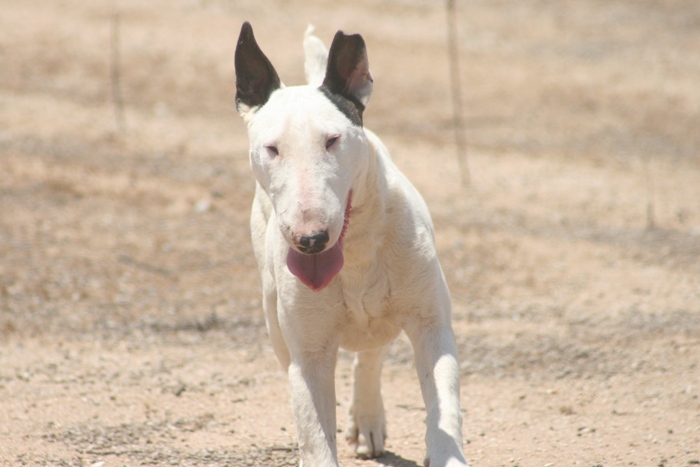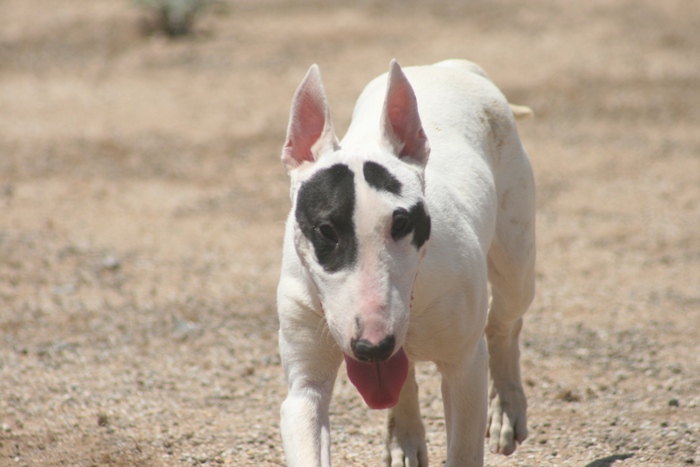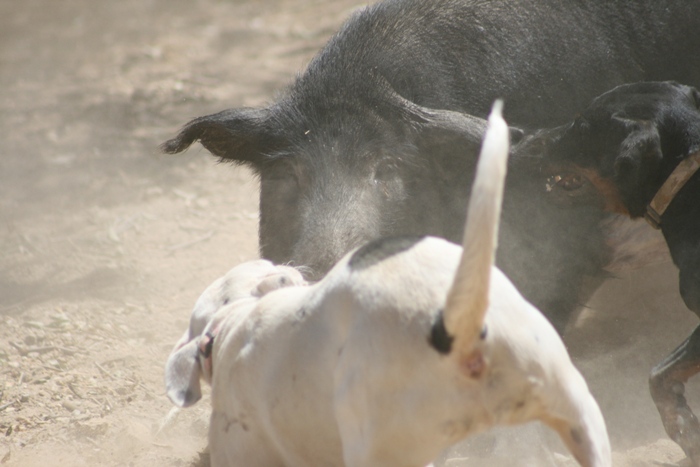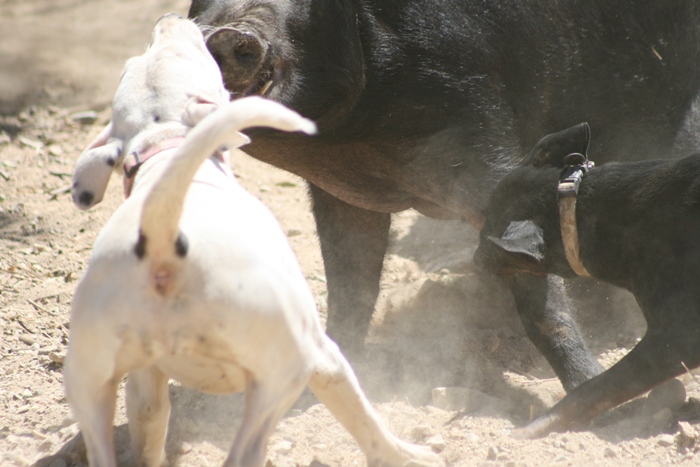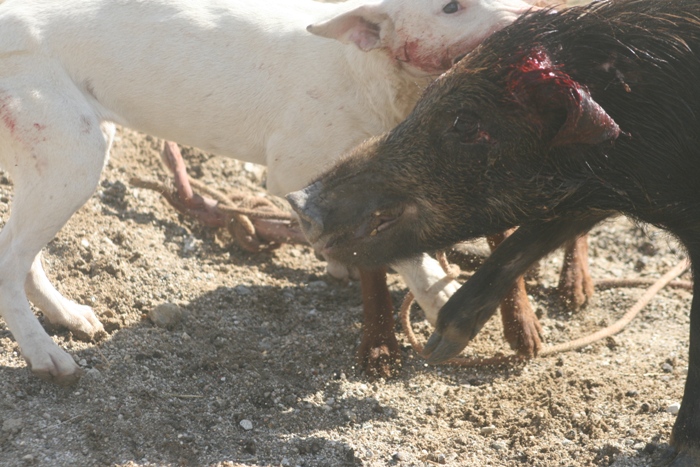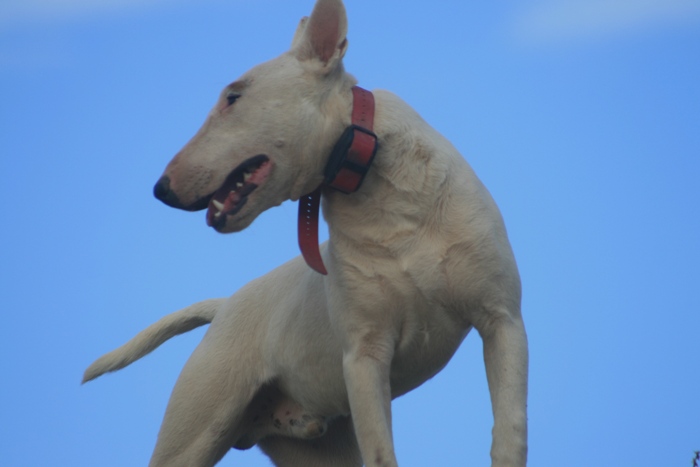 IT IS VERY HARD TO FIND BULLTERRIERS THAT CAN MOVE WELL. WHEN I CHOSE THESE DOGS I LOOKED AT THE ENTIRE LITTERS AND ALL OF THE PARENTS. I ONLY CHOSE FROM DOGS THAT HAD PARENTS AND LITTERMATES THAT WERE BUILT AND MOVED THE WAY I LIKE. I HAD TO PASS ON A LOT OF GOOD LOOKING DOGS THAT DID NOT MOVE RIGHT.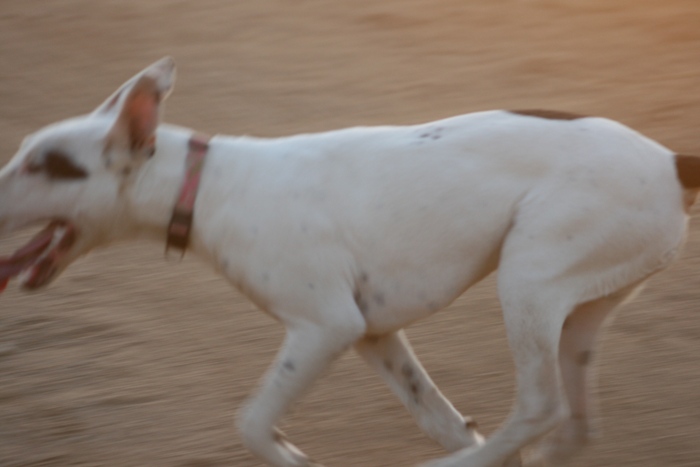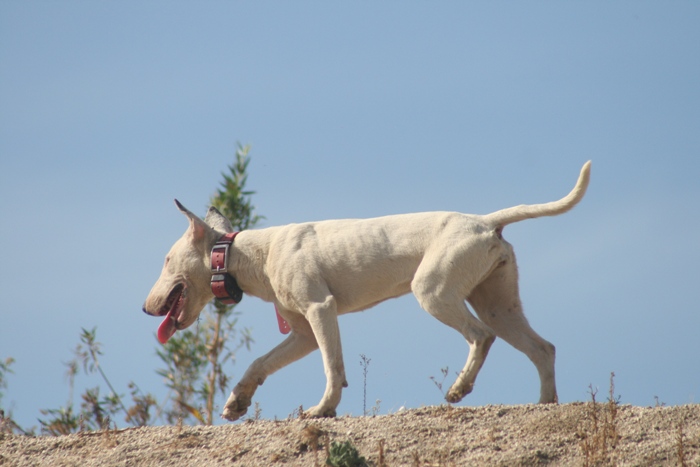 6 MONTHS OLD IN PIC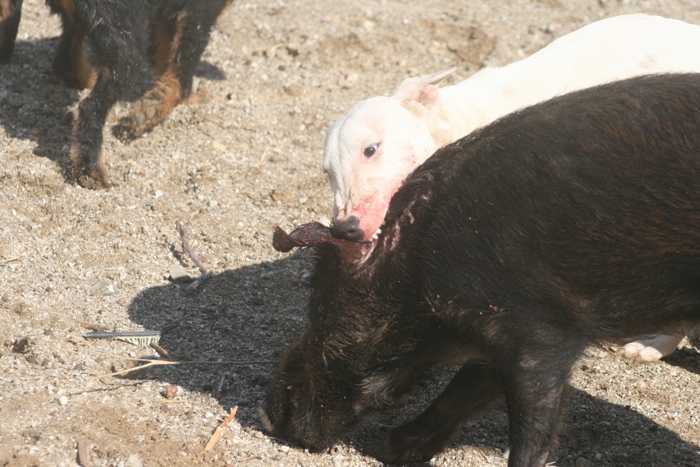 THIS IS HOW BULLTERRIERS SHOULD BE ABLE TO MOVE. SAD TO SAY, VERY FEW CAN.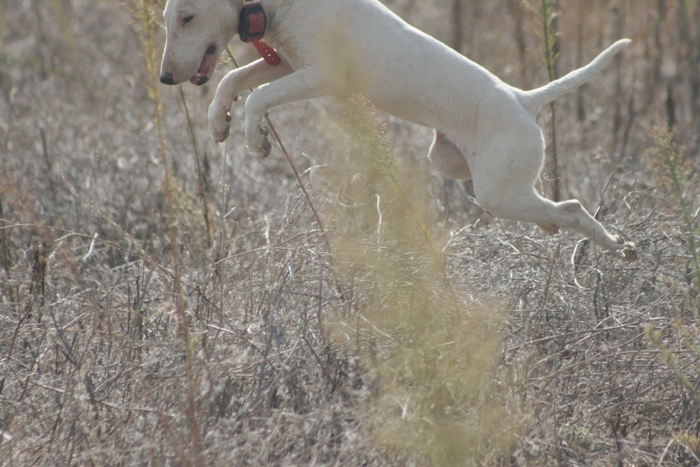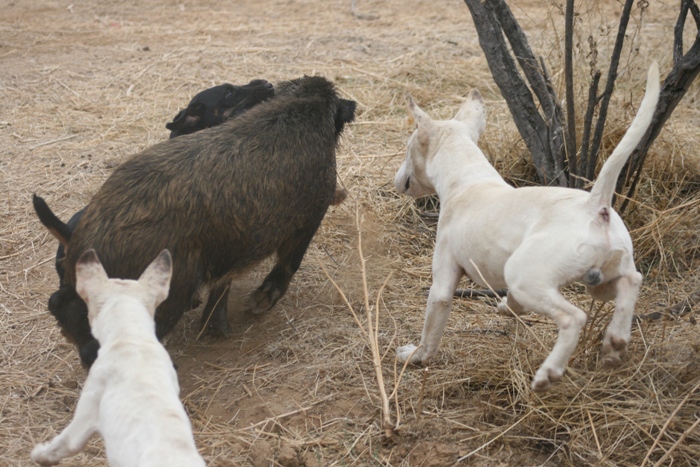 IT HAS TAKEN ME A LOT OF HARD WORK AND TIME TO FIND BULLTERRIERS BUILT THE WAY I LIKE.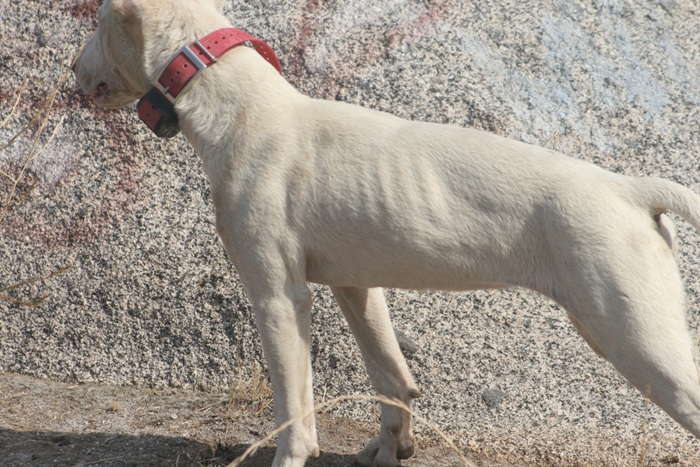 MALE BULLTERRIER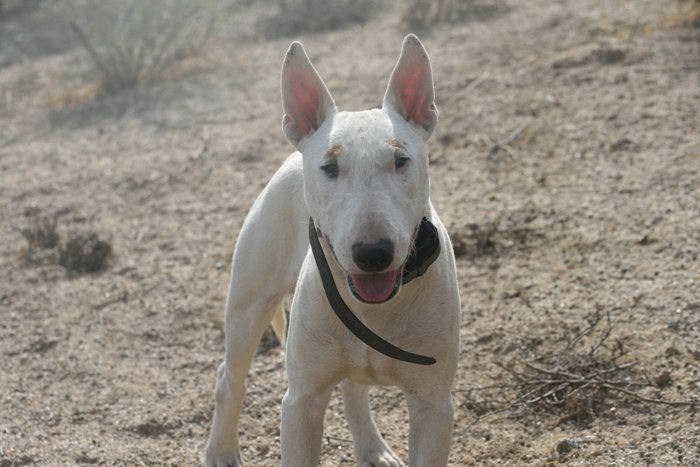 FEM BULLTERRIER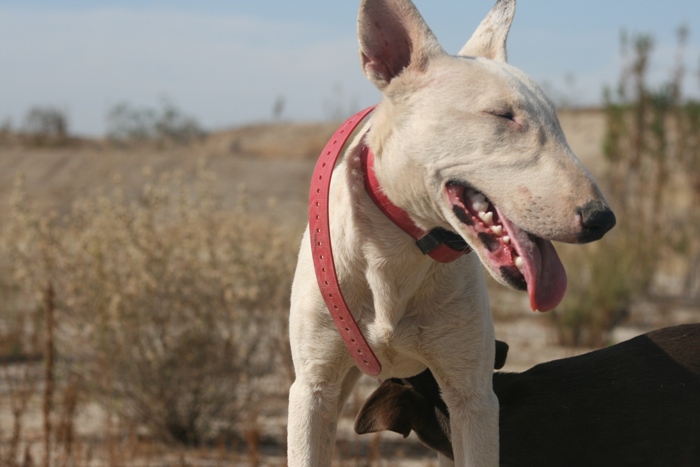 6 MONTHS OLD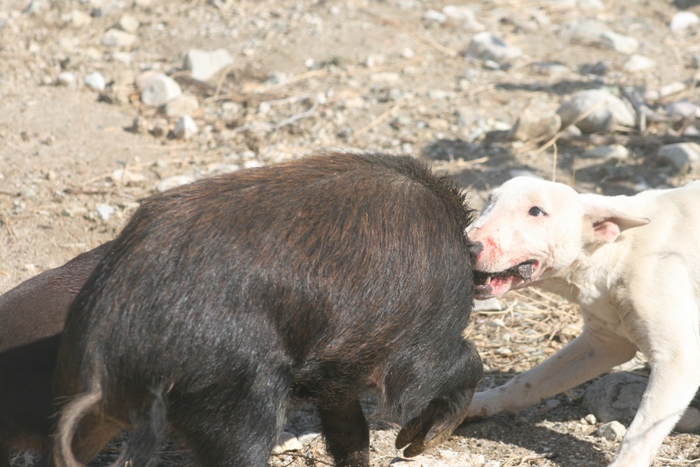 MALE BULLTERRIER 6 MONTHS OLD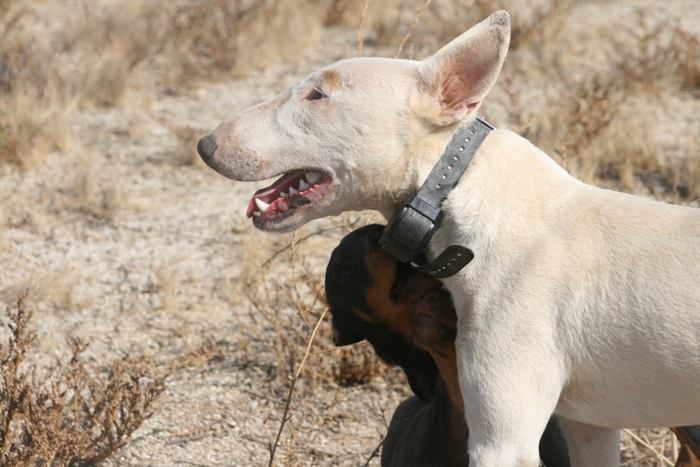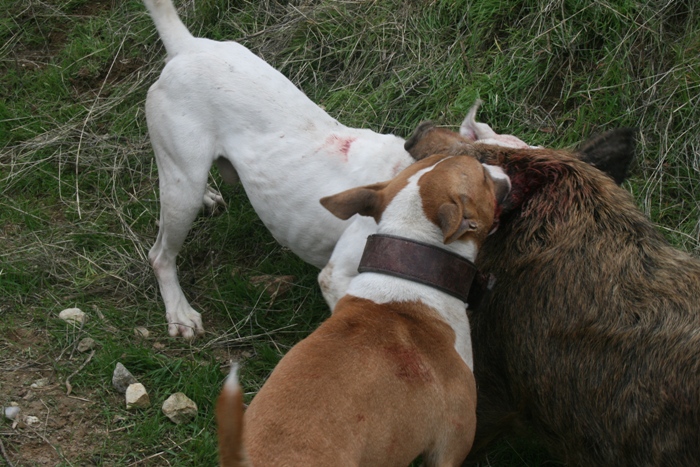 FEMALE BULLTERRIER AND 3 HOUNDS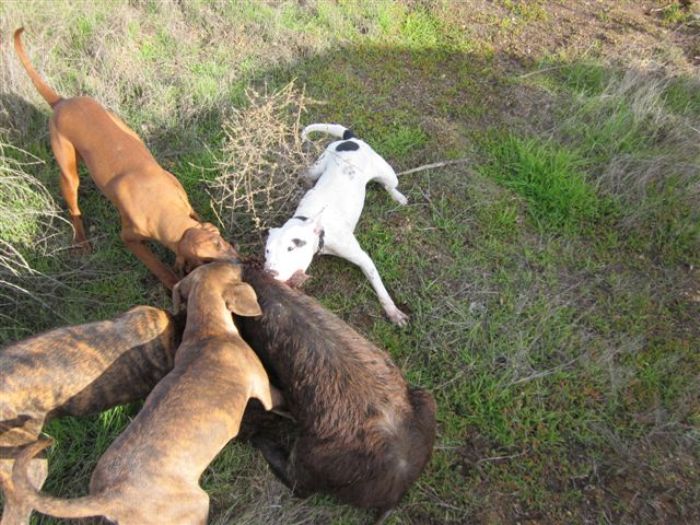 "DOMINO" STOPPED THIS LIL BOAR ON HER OWN.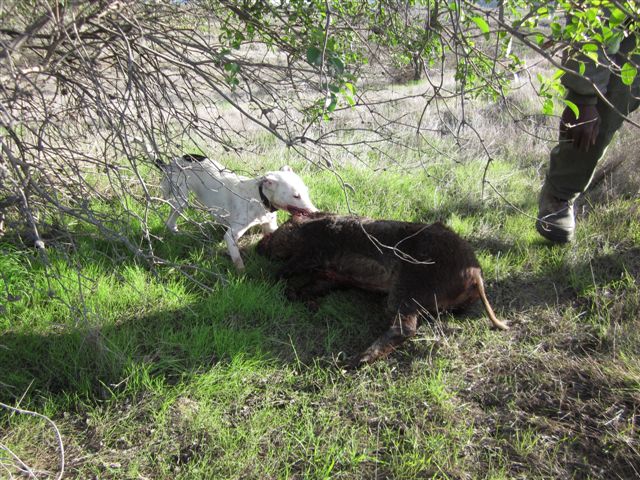 THIS GIRL HAS DONE AN OUTSTANDING JOB ON EVERYTHING I HAVE WORKED HER ON.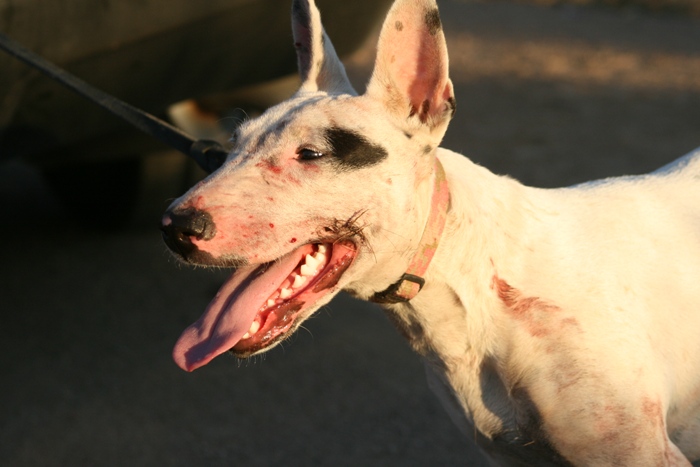 I WILL BE TRAINING THESE TWO THIS WINTER.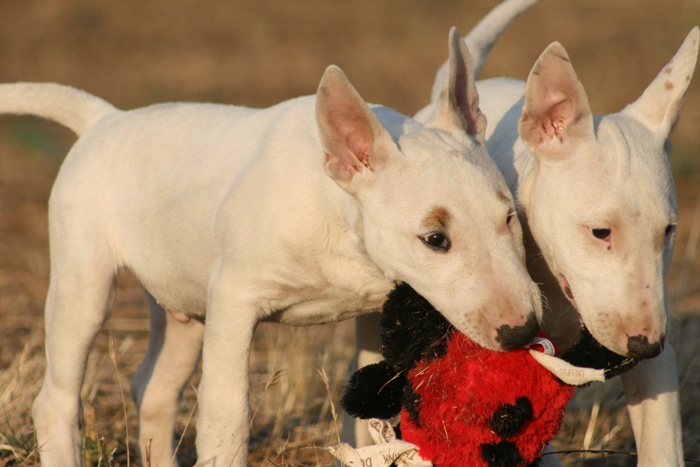 FEMALE BULLTERRIER PUP (NOT FOR SALE)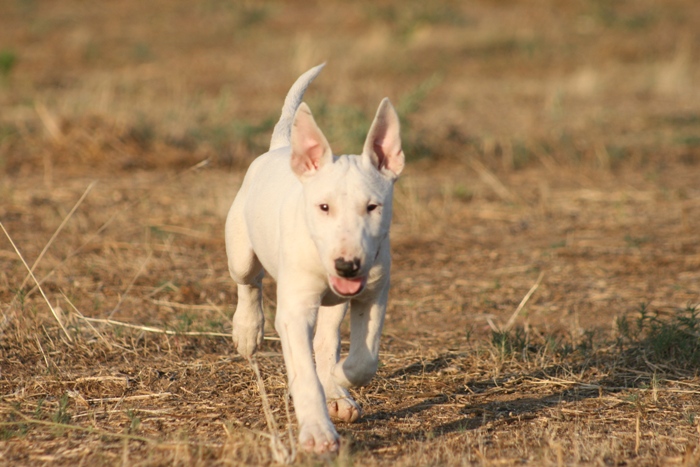 MALE BULLTERRIER PUP (NOT FOR SALE)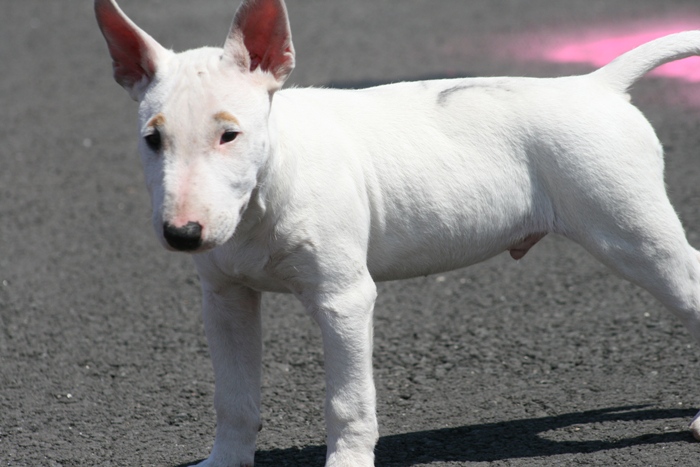 "DOMINO", THIS GIRL HAS BEEN ON BOARS, COYOTES AND CRUNCHED A FEW COONS. SHE IS ABOUT A YEAR OLD.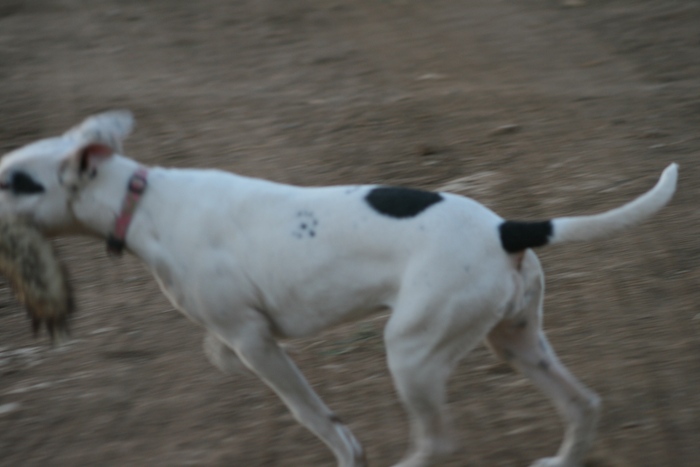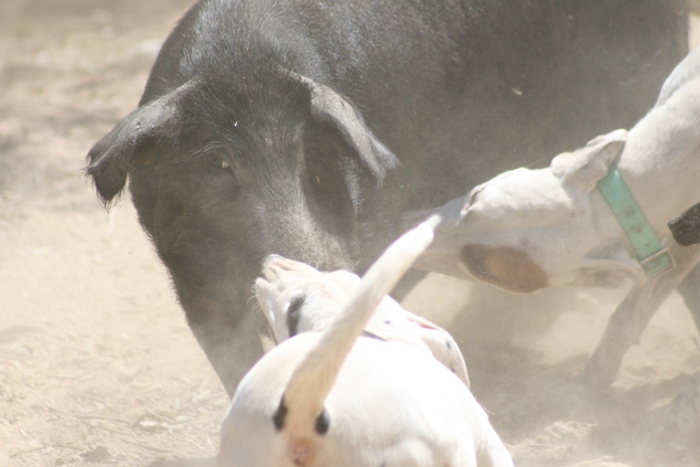 THIS LOOKS A LOT MORE LIKE "HINK'S" BULLTERRIERS THAN THE FAT SHOW DOGS WE SEE TODAY. "DOMINO"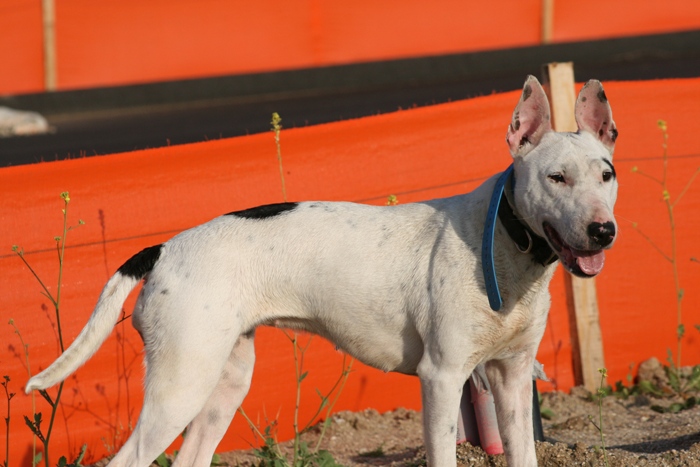 "DOMINO" FEMALE BULLTERRIER, SHE HIT THIS BOAR SO HARD YOU CAN SEE DIRT FLYING FROM HER RIGHT FOOT.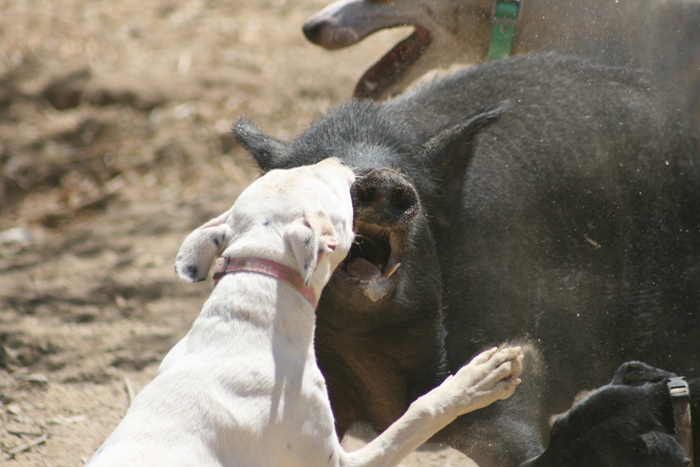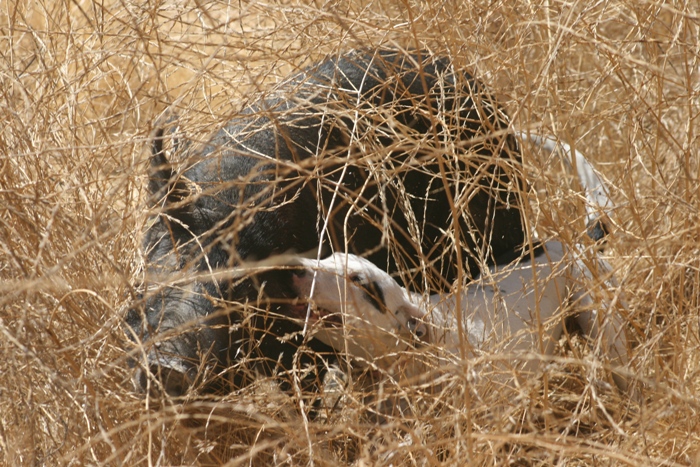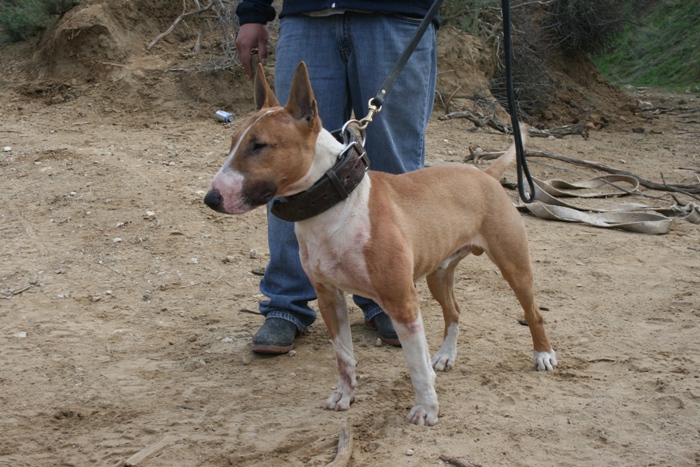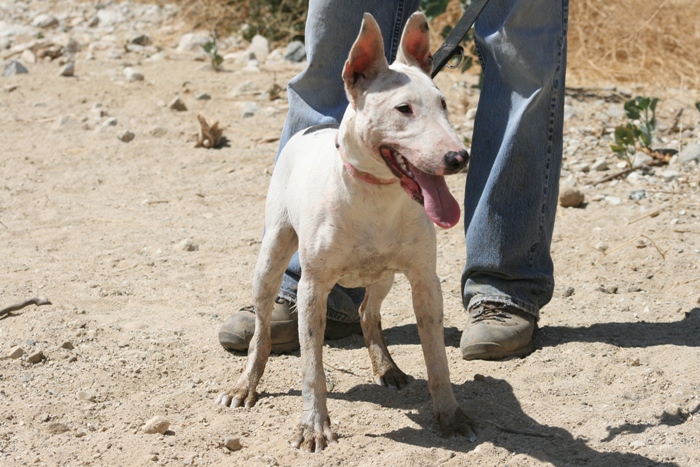 THIS FAWN AND WHITE MALE DOES NOT BELONG TO ME BUT I HAVE SEEN HIM CATCH BOARS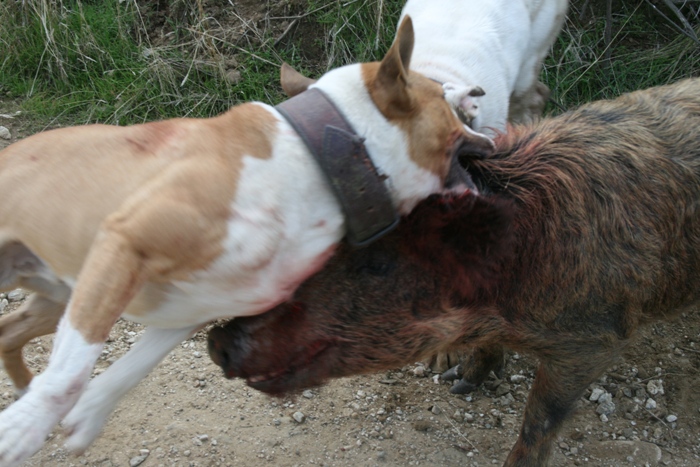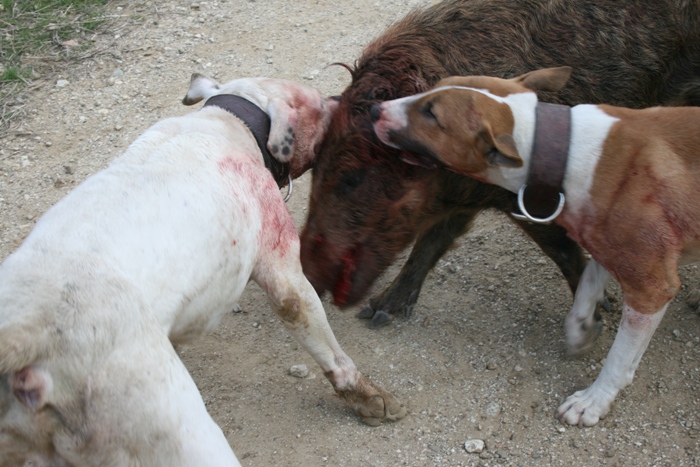 "Domino" Female Bullterrier