NUTRIA CAUSE TONS OF DAMAGE TO ROADWAYS, HOUSES, AND THE ENVIRONMENT. IN SOME AREAS THE SAFEST WAY TO REMOVE THEM IS WITH DOGS. GUNS WOULD BE TO DANGEROUS DUE TO THE FACT THEY ARE CLOSE TO HOUSES AND POISONS WOULD KILL PETS AND NON TARGETED ANIMALS.
I WAS NOT PRESENT BUT I FOUND OUT AFTER THE FACT A FRIEND OF MINE HAD TAKEN TWO OF MY DOGS ON THEIR FIRST "NUTRIA" HUNT. BOTH DOGS WERE UNDER A YEAR OLD AND HUNTED HARD WITHOUT ANY THOUGHT OF QUITTING.
I HAVE PICS OF THESE DOGS AFTER THESE HUNTS AND THEY ARE NOT PICS THAT I WILL PUT ON MY SITE. BOTH OF THESE DOGS PROVED THAT THEY ARE EXTREMELY GAME DOGS. BOTH DOGS WERE UNDER A YEAR OLD WHEN THESE HUNTS TOOK PLACE.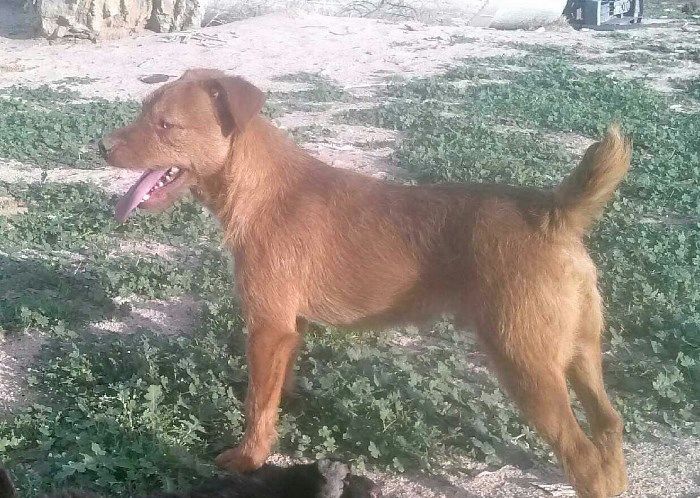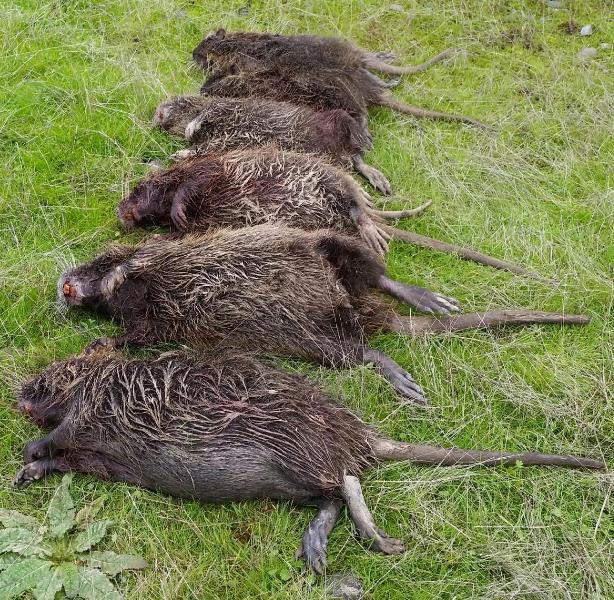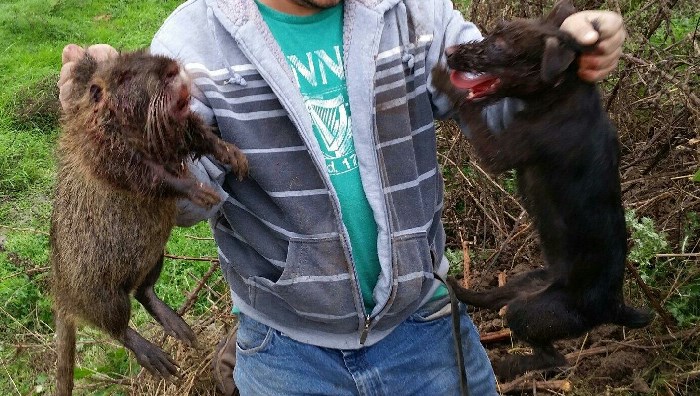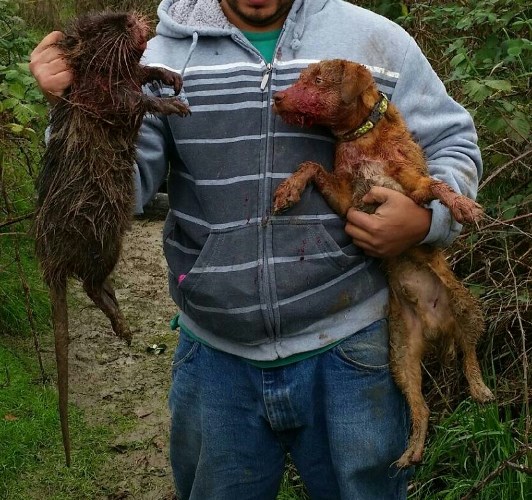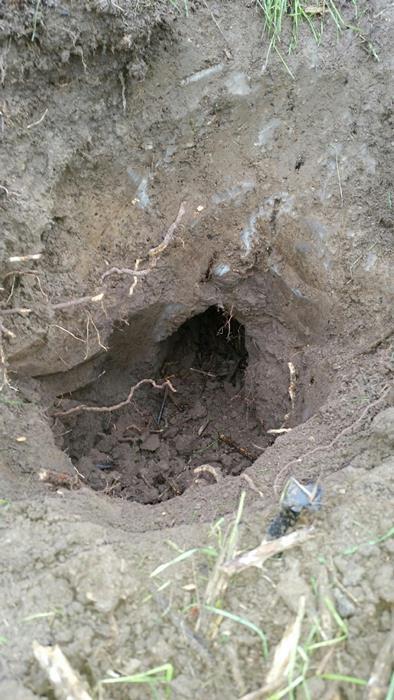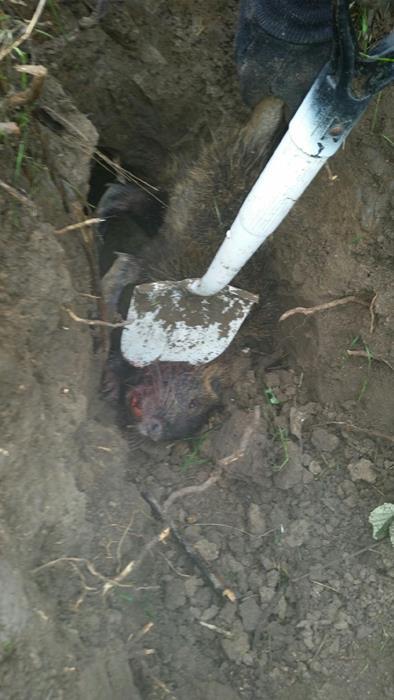 THIS BLACK FEMALE WAS BRED TO HAMMER ON 04-24-15