My Photos
LEAVE NOW IF YOU DO NOT WISH TO SEE GRAPHIC HUNTING PICS!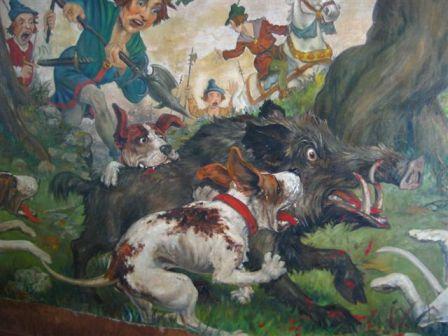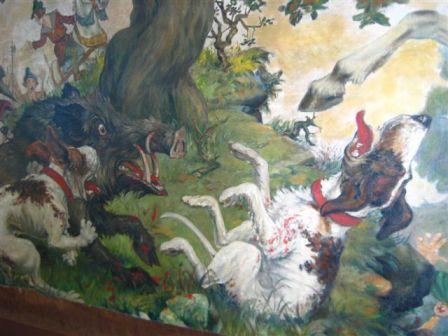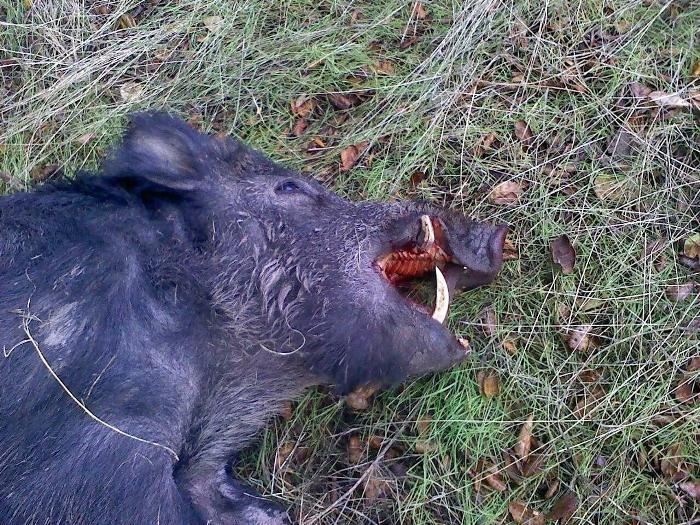 FEMALE JAGDTERRIER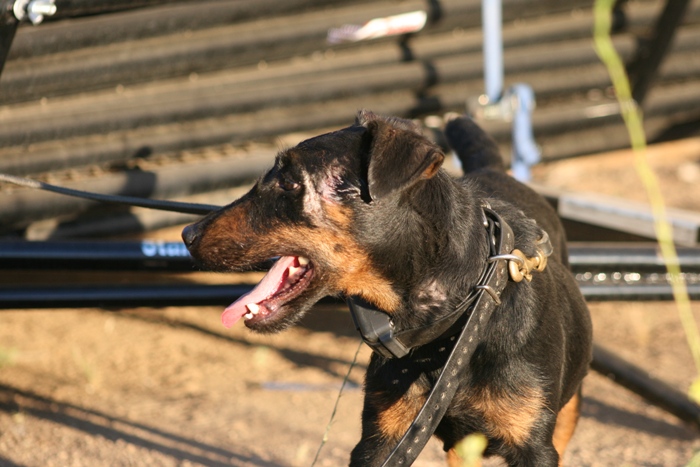 ONE OF MY OLD JAGDTERRIERS FROM THE EARLY 1990's.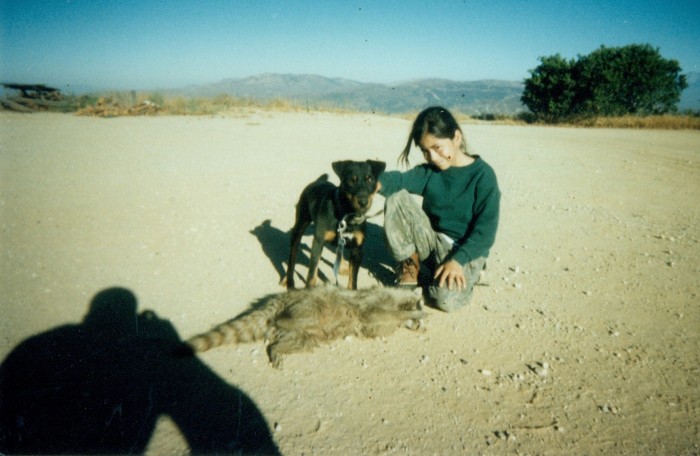 This pic was taken in the early 1990's My Catahoula would catch any hog under 300lbs and was a rough short range dog. The two Jagds in the pic were trained by me on boar,birds and coons. (Go to Memmories page for old pics)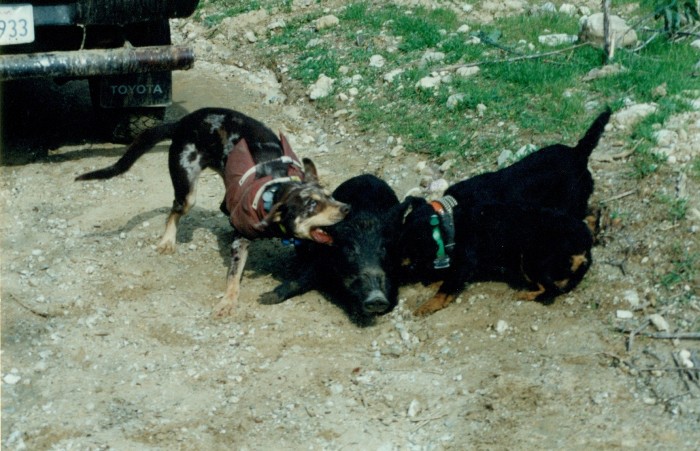 "LUGER" (YAK-DADDY X HIEDI) BRED BY ME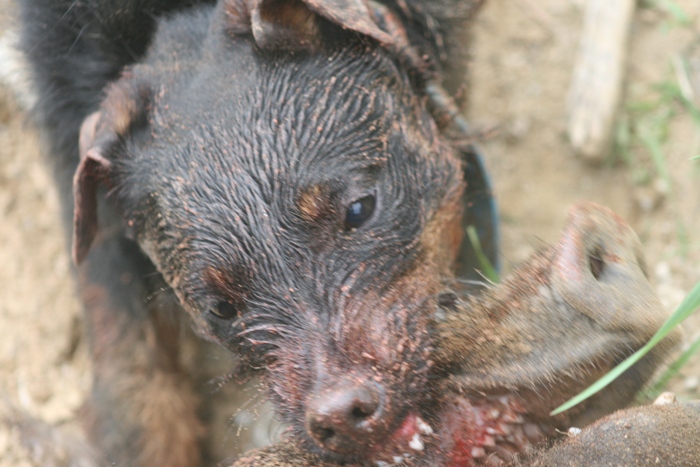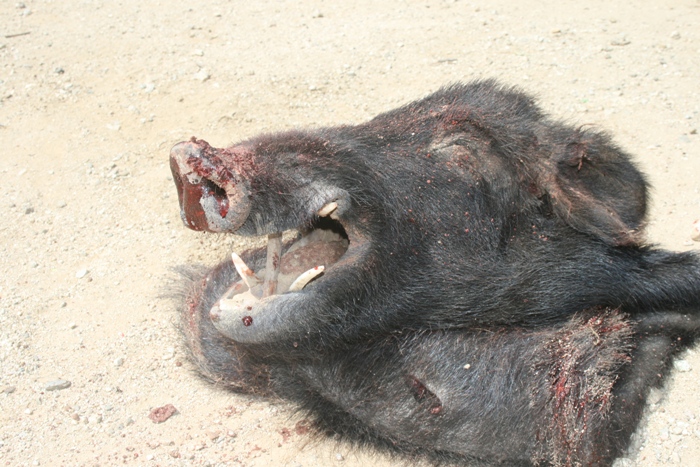 "SNIPER" (Serbian Import)Taking a hit from a small boar, and then catching him.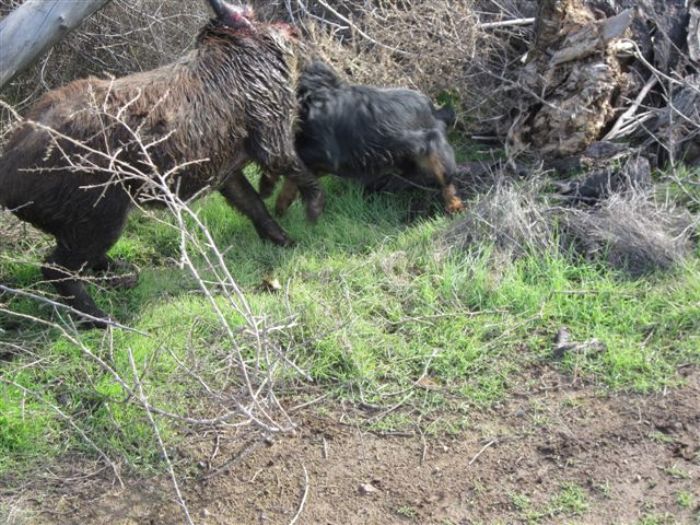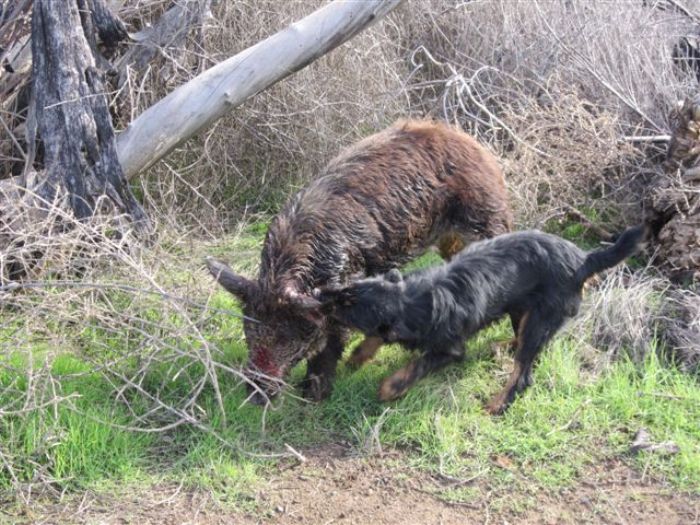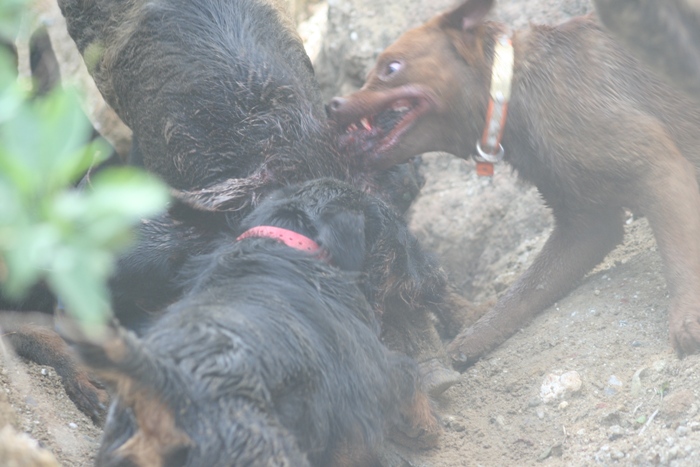 "REAPER"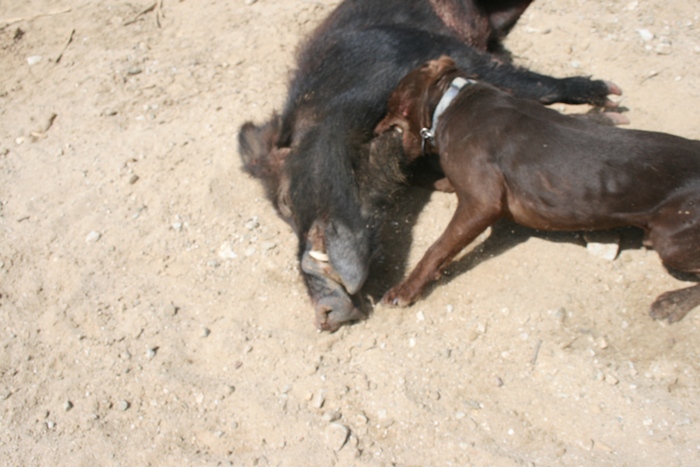 THIS BOAR WAS NOT HUGE BUT HAD SOME NICE CUTTERS.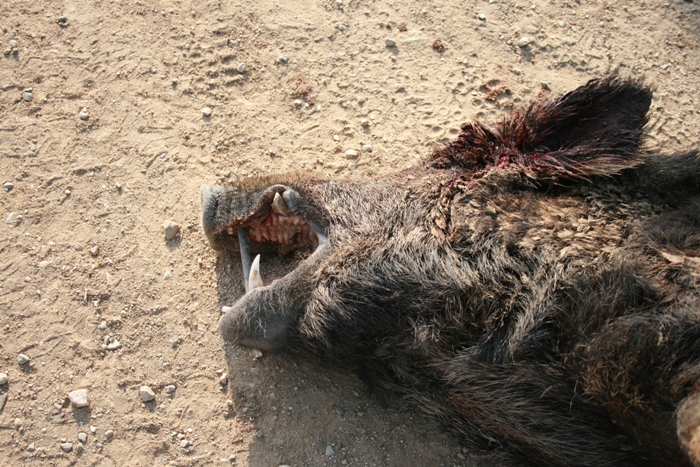 WHEN I FIRST SAW THIS COYOTE HE WAS IN THIS BACKYARD. THREE SMALL CHILDREN LIVE IN THE HOUSE. THIS PIC WAS TAKEN IN THE MIDDLE OF THE DAY. THIS YOTE IS VERY DANGEROUS BECAUSE HE HAS NO FEAR OF MAN. I BEGAN TO WALK TOWARDS HIM AND HE ALLOWED ME TO GET WITHIN ABOUT 50 YARDS BEFORE HE WALKED AWAY.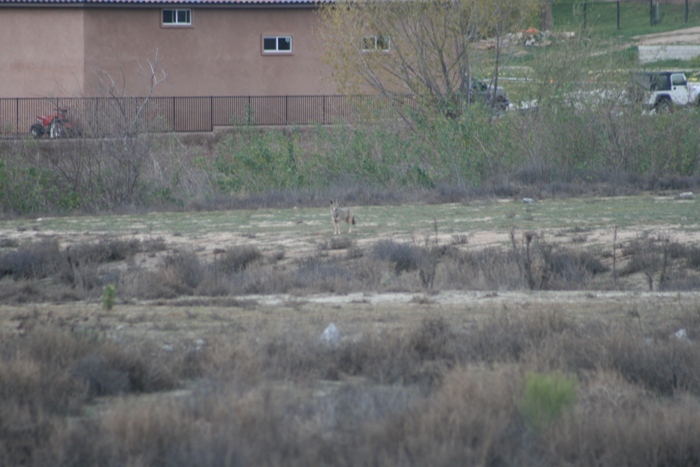 "SNIPER" IS A VERY SERIOUS DOG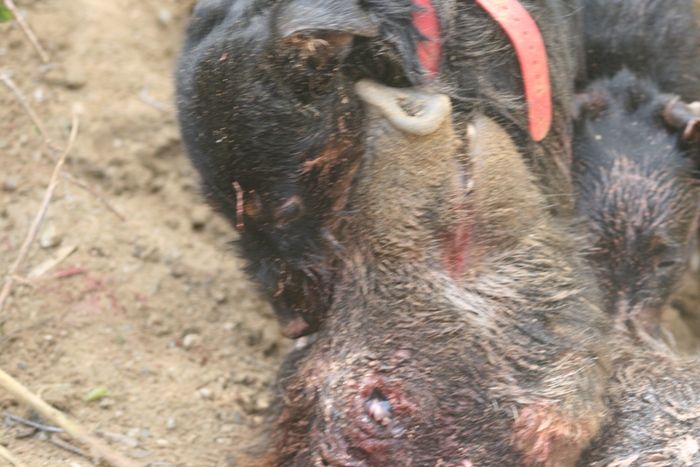 This boar got a lil angry with this Patterdale and tried to come see me about it. He had a big problem, I was holding a Dogo. When the boar charged I let the Dogo go and the boar was stopped in his tracks.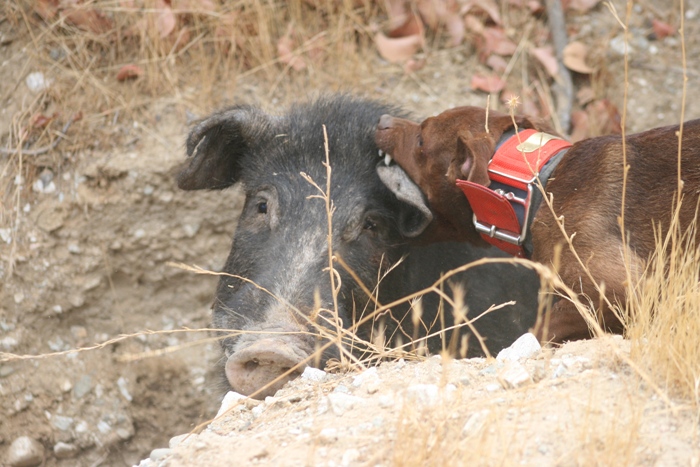 Hounds on a lil pig.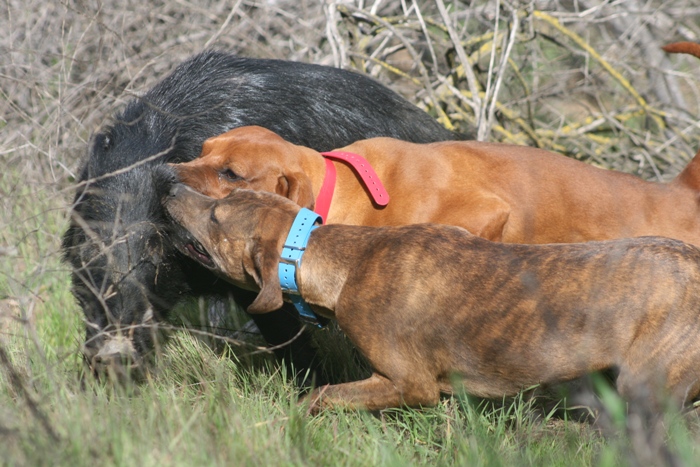 "HAMMER" (7MONTH OLD PATTERDALE) IS GETTING BETTER EVERY WEEK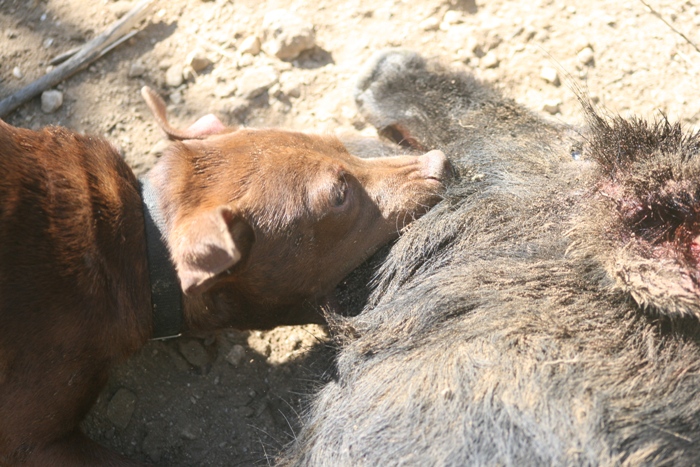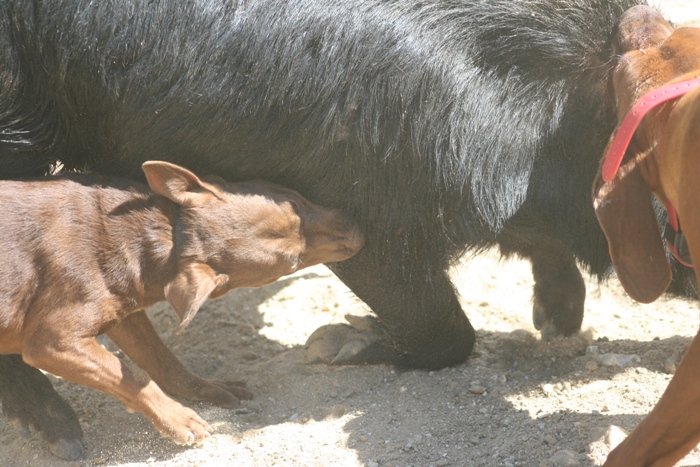 "HAMMER" ON LEFT "SNIPER" ON RIGHT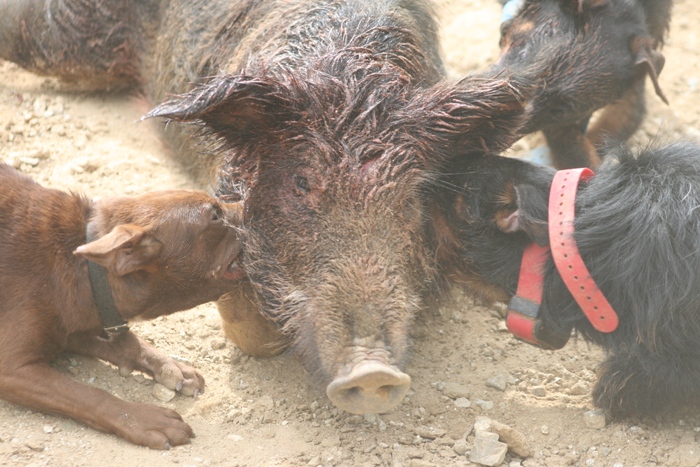 "HAMMER" AND THE HOUNDS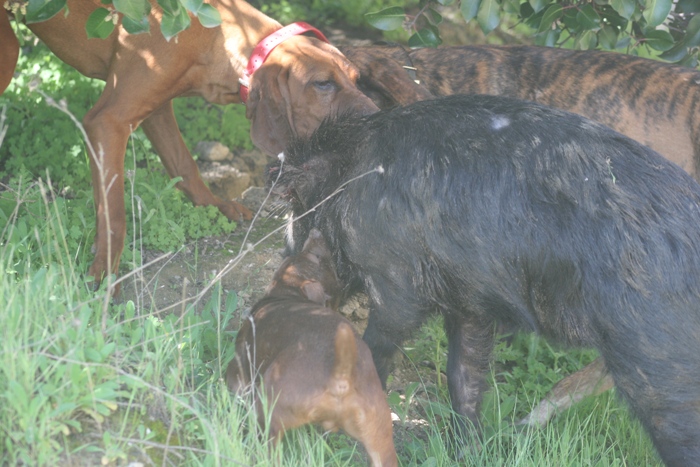 "REAPER" PROVEN WORKER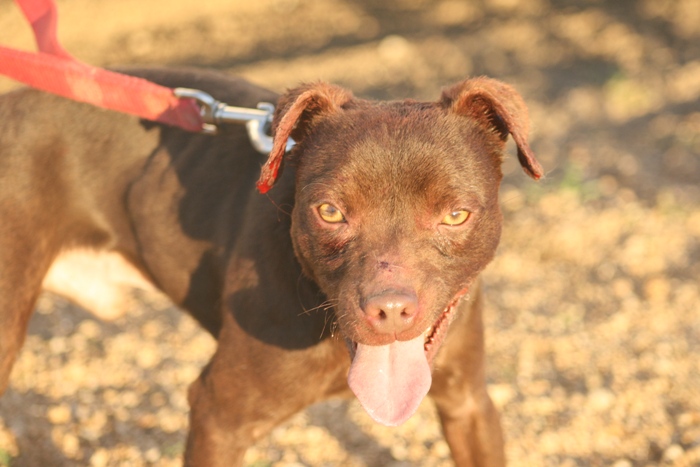 "HAMMER" 5 MONTH OLD MALE PATTERDALE IMPORTED FROM "ROBERT BOOTH". THIS PUP IS DOUBLE BRED "BOOTHS GUINESS" THE FIRST DOG IMPORTED TO THE U.S. BRED THIS WAY.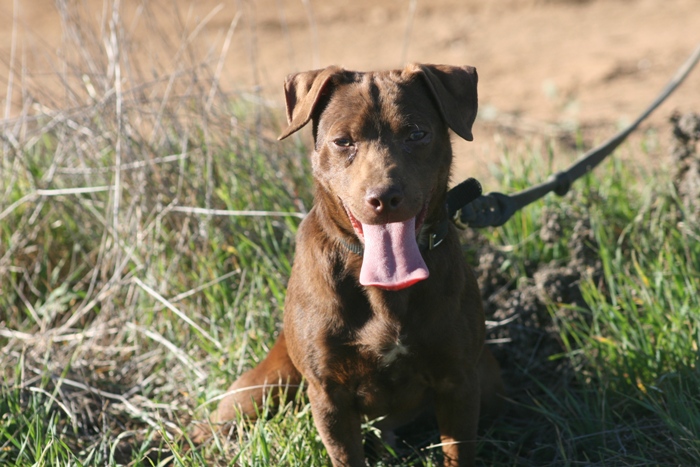 "HAMMER" is doing very well in his early training.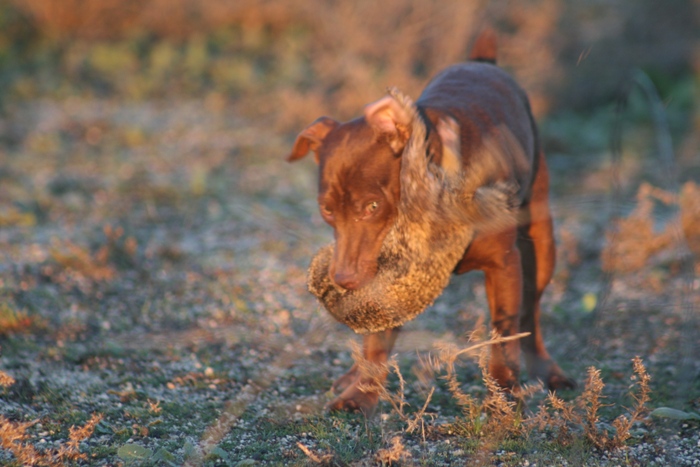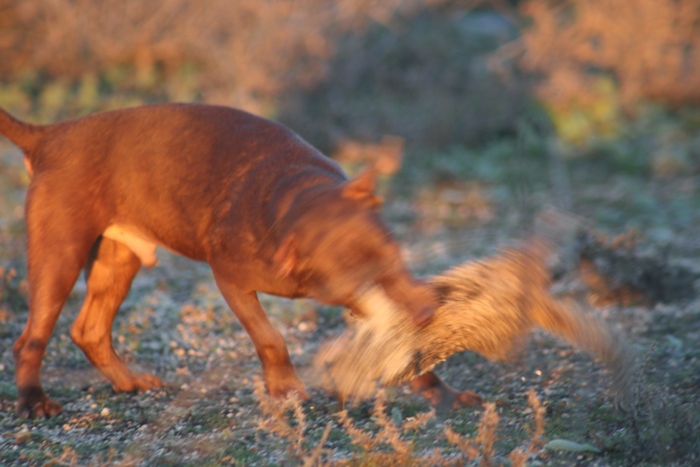 EVERY DOG HERE IS HUNTED HARD, I DONT CARE WHO HIS MOTHER OR FATHER ARE. THE DOG HAS GOT TO PERFORM IF HE IS GOING TO LIVE AND EAT HERE. "REAPER"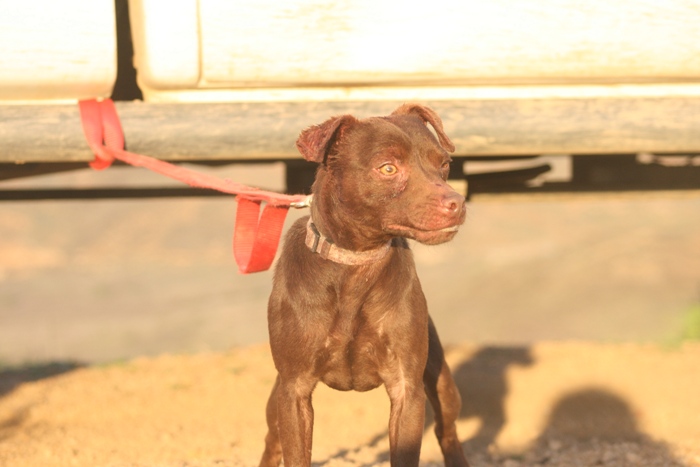 "SNIPER" YOUNG MALE JAGDTERRIER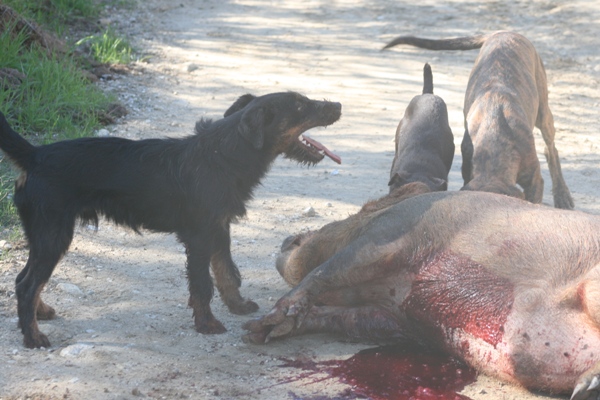 "CYCLONE"(Hungarian/German lines) FEMALE JAGDTERRIER(BROWN/TAN) ALL OF MY FEMALES ARE WORKED. EVERY DOG HERE MUST PROVE THEMSELVES BEFORE THEY ARE EVER BRED.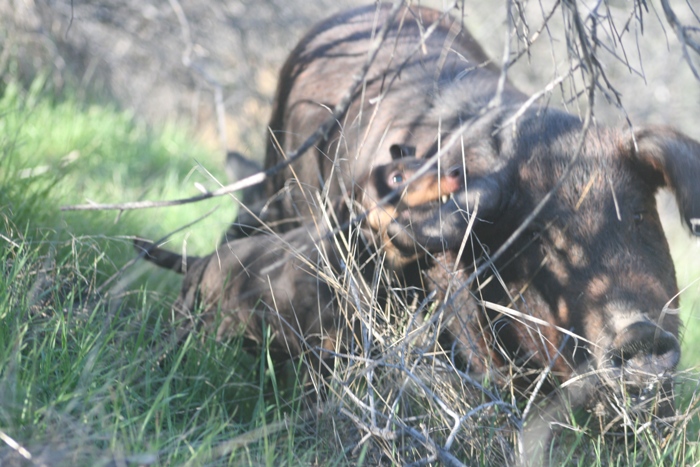 "HAAS"(Trouble Son) GOING TO GROUND IN GEORGIA. "HAAS" HAS HUNTED FOX, COON, AND BOAR IN GEORGIA FOR ABOUT THE LAST TWO MONTHS(GO TO GEORGIA HUNT PAGE FOR MORE GEORGIA HUNT PICS).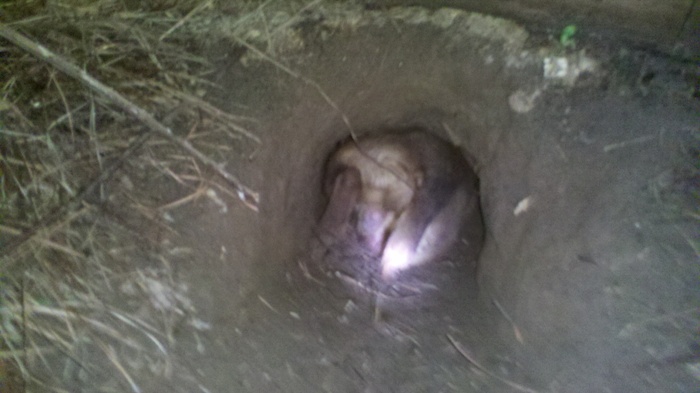 "STORM" FEMALE PATTERDALE TERRIER STOPPING A BIG BANDIT.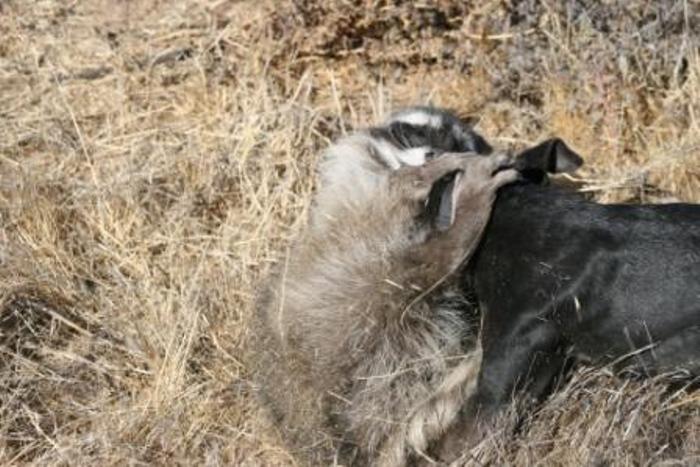 Hard to tell from the camera angle but this is a very steep side of a mountain and I am about 100 yards away.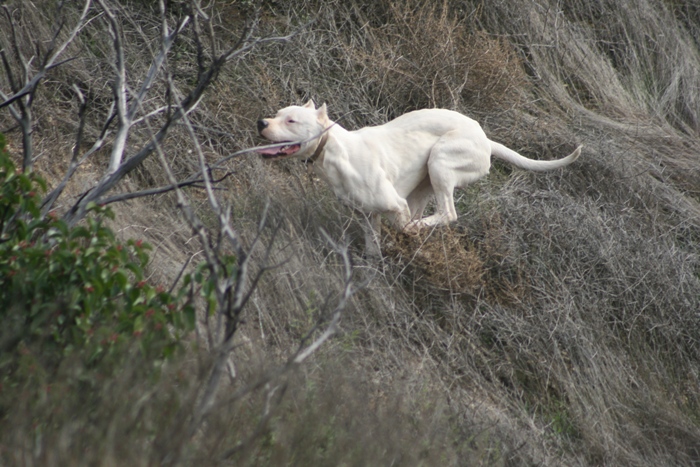 Hound training on hound page. Pup in middle is a Redbone the other two are 3/4 Plott 1/4 Pit. These hounds (about 5 months old) are bred to stop hogs not chase them around in circles all day.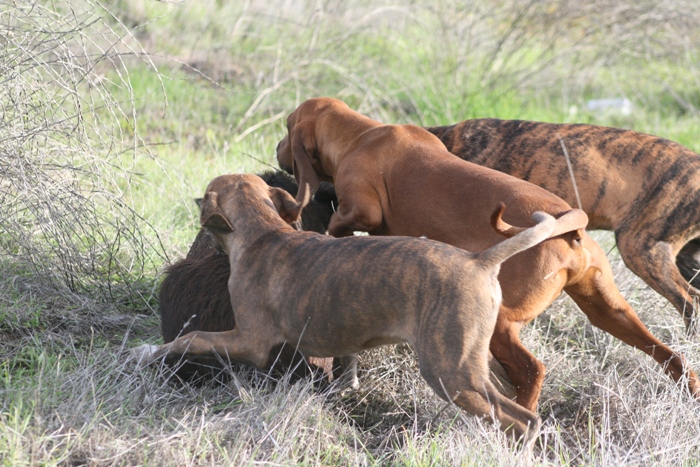 "REAPER" AFTER STOPPING A BIG COON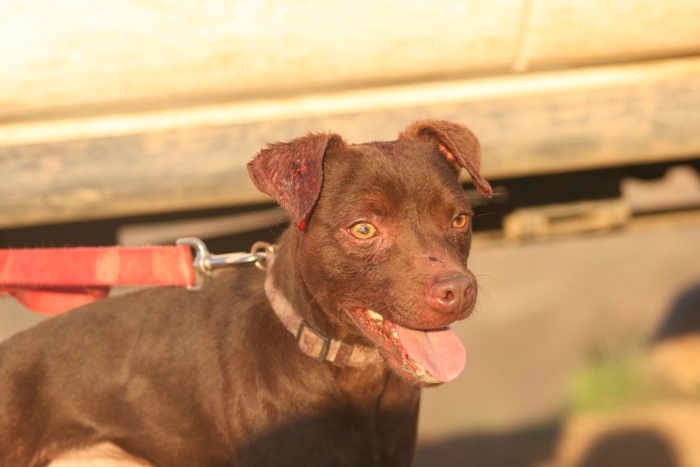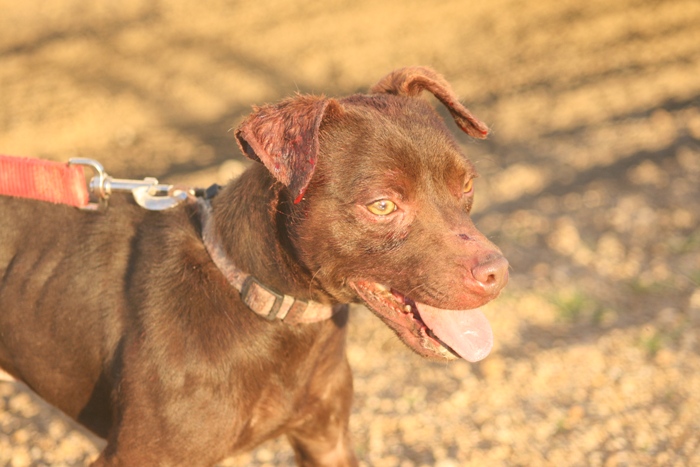 "Rocket" got caught by this boar and "Haas" is on his way to help his buddy out. "Rocket" was not cut and jumped up and stopped the hog.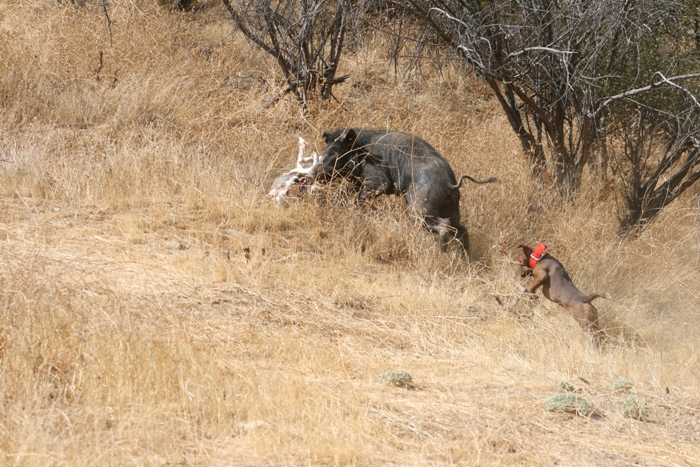 VEST YOUR CATCH DOGS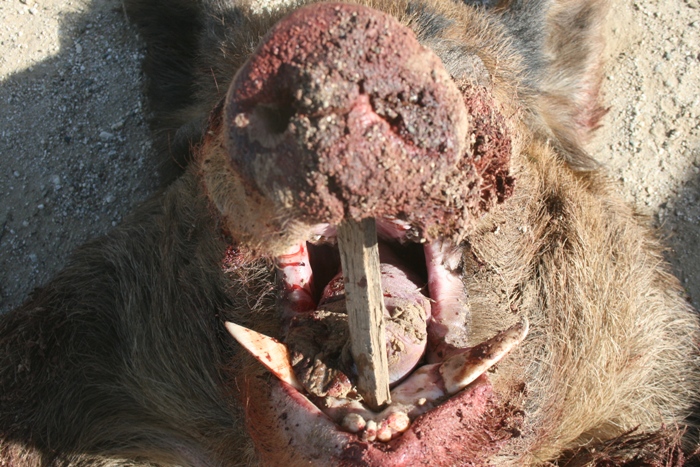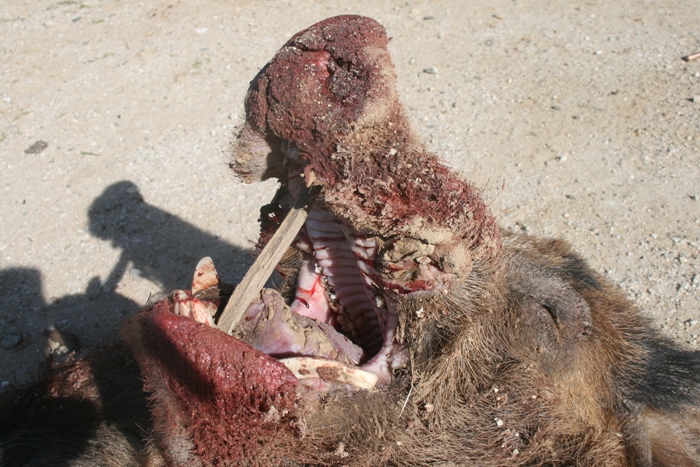 14WK OLD MALE JAGD PUP (YAK-DADDY X HEIDI)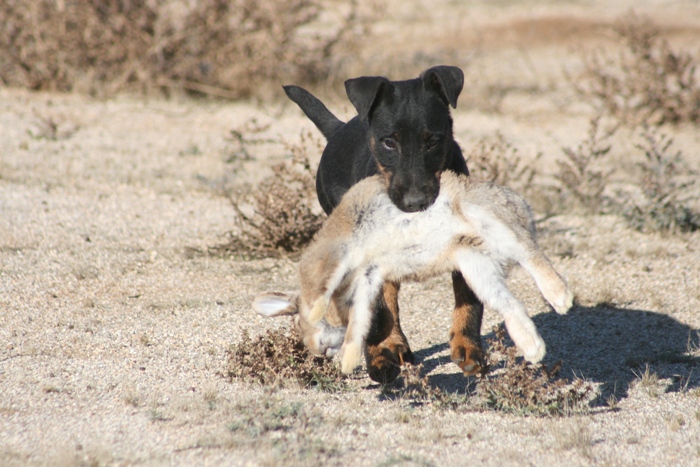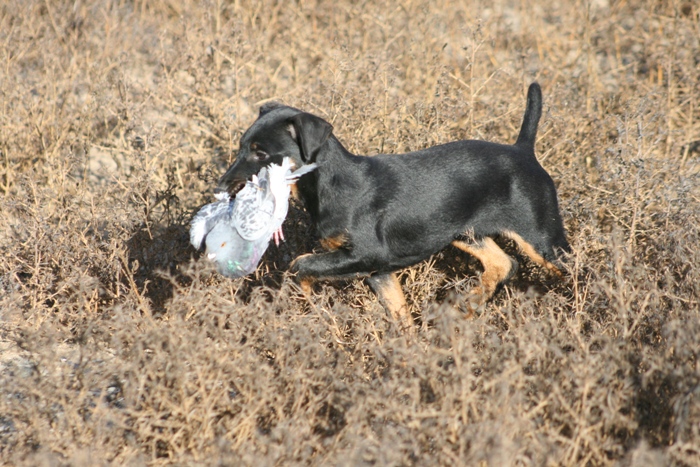 FEMALE BULLTERRIER UNDER A YEAR OLD. SHE IS BECOMING A GOOD CATCH DOG ON HOGS, COONS, AND COYOTES.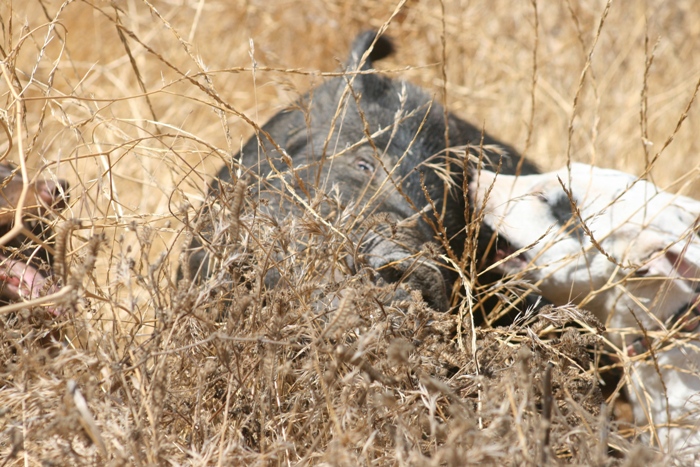 "TROUBLE"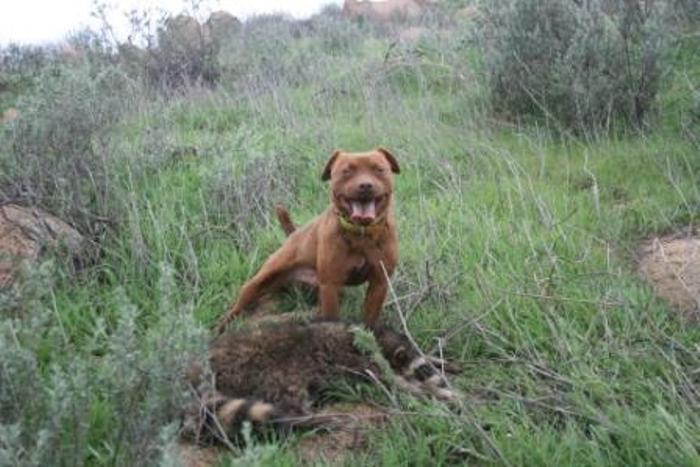 "ROCKET" BULL LURCHER (GREYHOUND/PIT)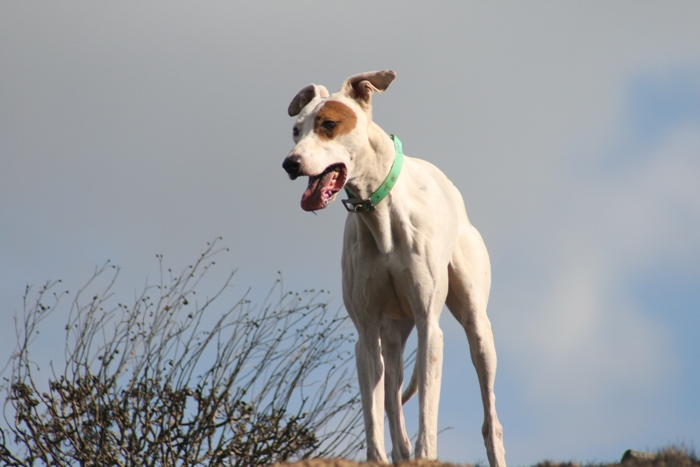 IF BRED THE RIGHT WAY JAGDTERRIERS ARE STILL VERY VERSATILE DOGS. I HAVE HUNTED FUR AND FEATHER WITH THESE DOGS FOR MANY YEARS.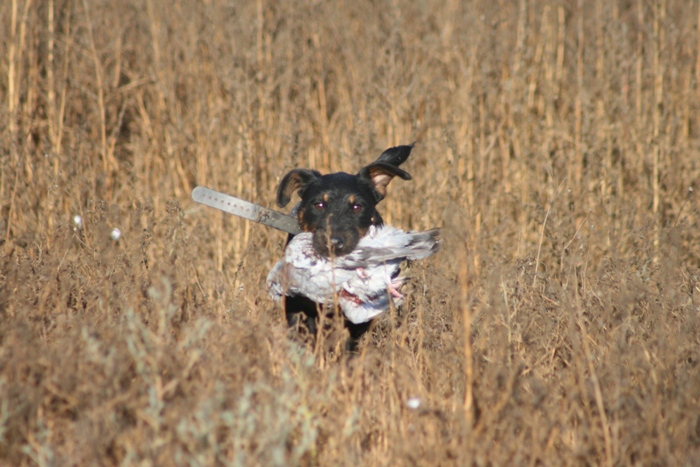 "Haas"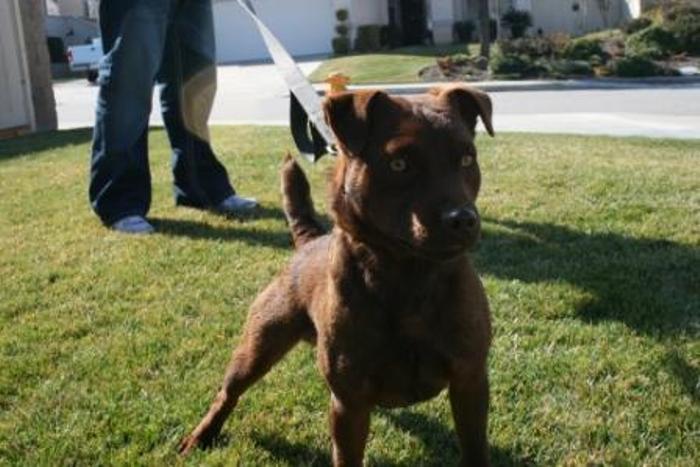 "HAAS" A SON OF "TROUBLE" THIS IS WHAT HAPPENS WHEN YOU BREED WORKERS TO WORKERS!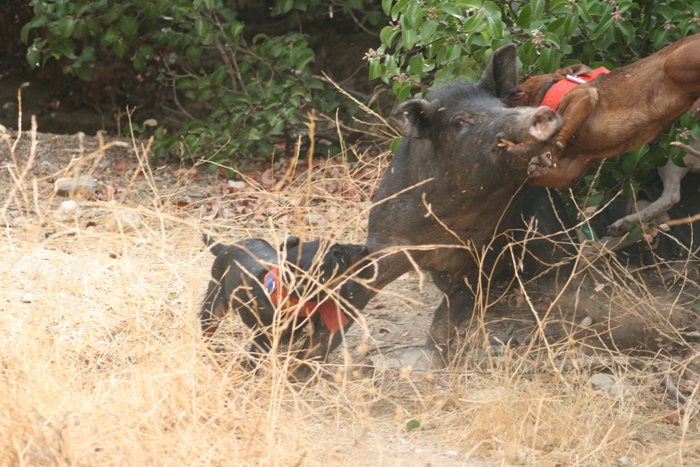 "HAAS" HAS THE SAME ATTITUDE AS HIS FATHER. HE ALWAYS THINKS HE IS WINNING NO MATTER WHAT HAPPENS.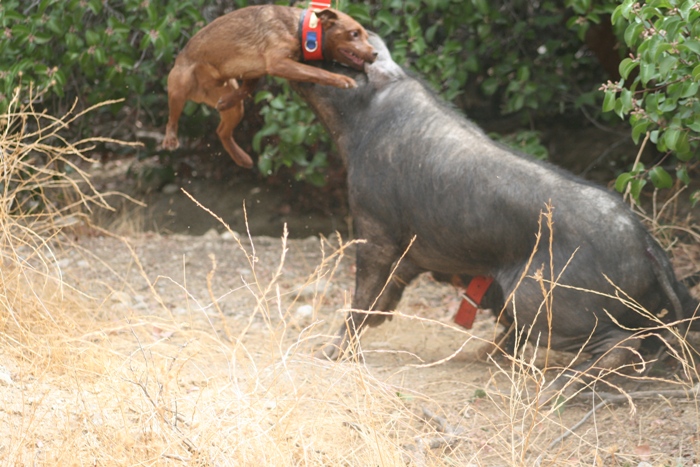 HE ALSO HAS "TROUBLE'S" EXTREME BITE.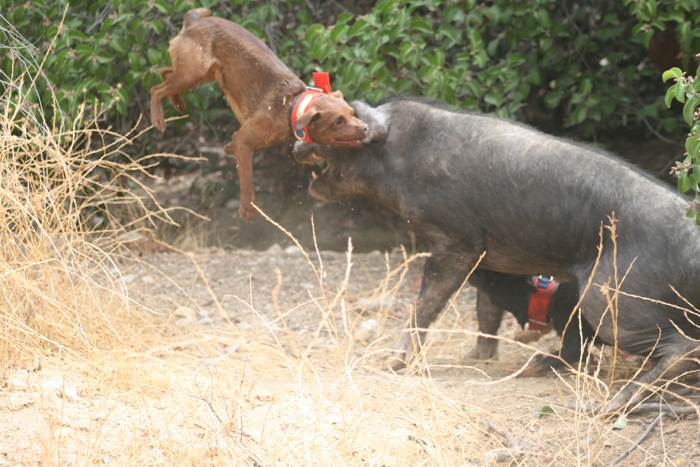 "ROCKET" GREYHOUND/PIT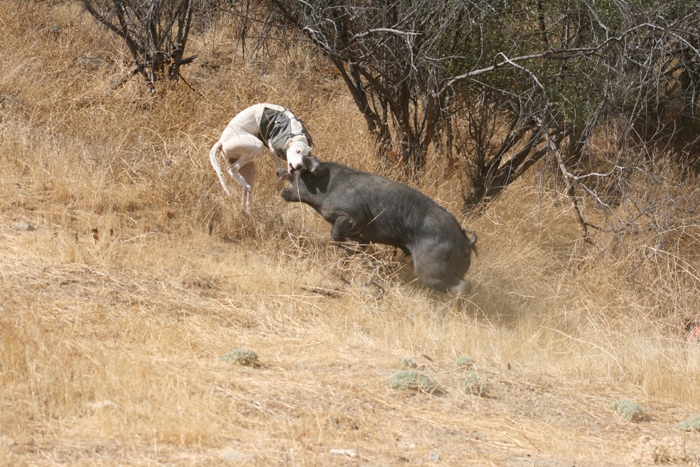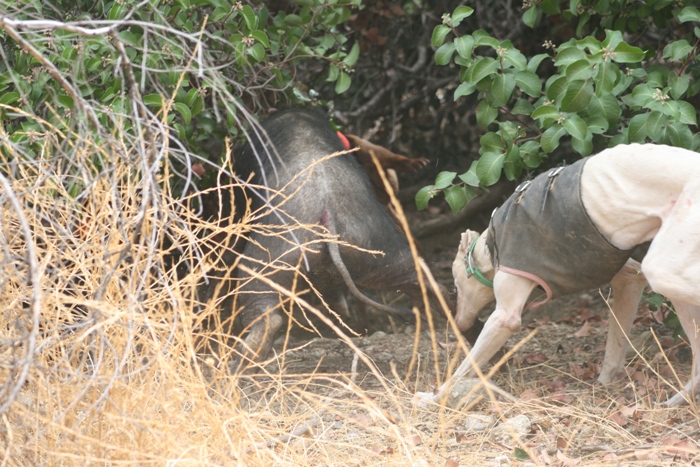 THIS IS THE DOG I REACH FOR WHEN THINGS ARE NOT GOING SO WELL. THE LONG LEGS ON THIS DOGO ALLOW HIM TO RUN DOWN FAST BOAR IF THEY BREAK BEFORE HE GETS THERE.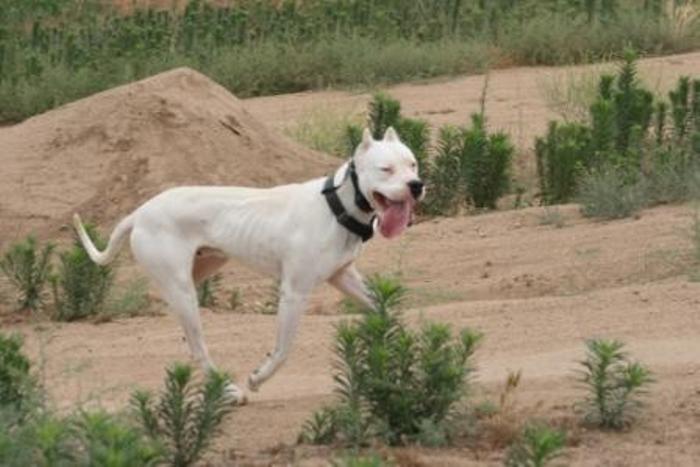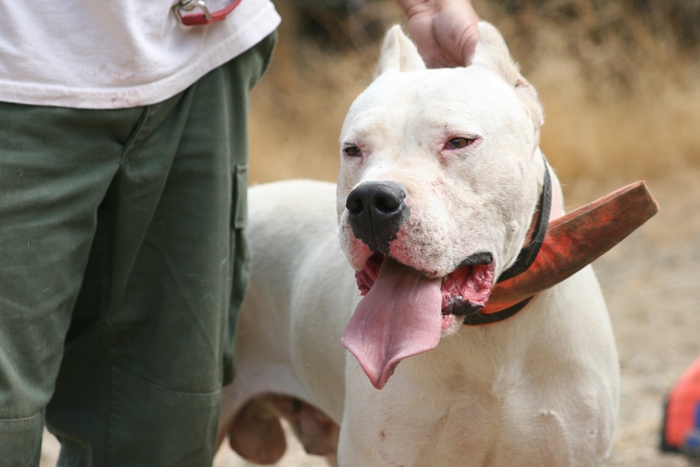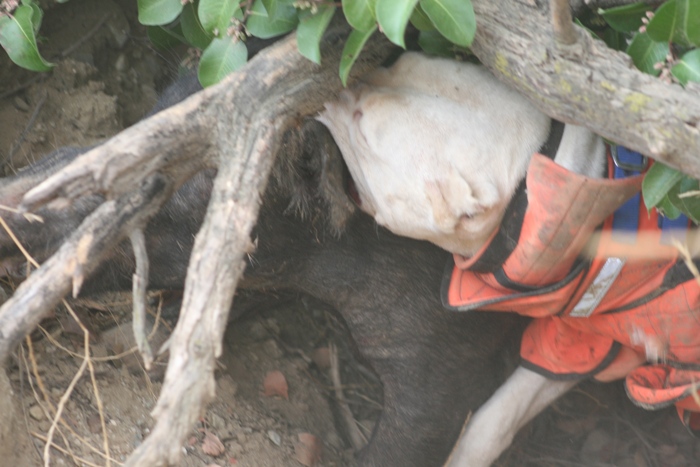 THIS BOAR HAD GOTTEN AWAY FROM SOMEONES DOGS. I SAW THAT HE WAS MISSING PART OF AN EAR. SO HE WAS VERY WELL SCHOOLED ON HOW TO DEAL WITH DOGS. HE DID NOT GET AWAY FROM MY CREW!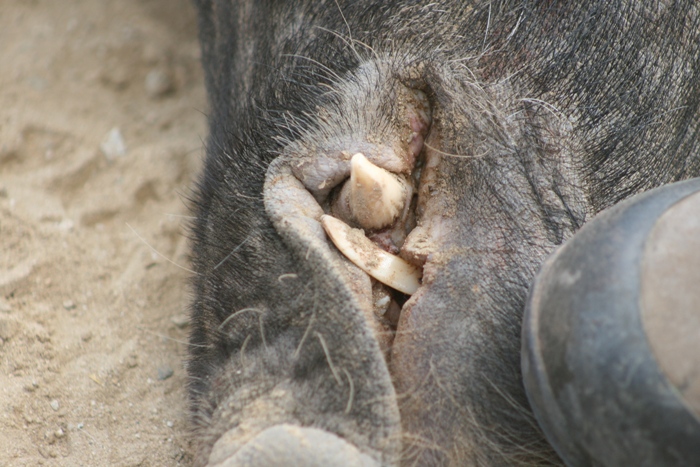 DOGO AND FEMALE JAGDTERRIER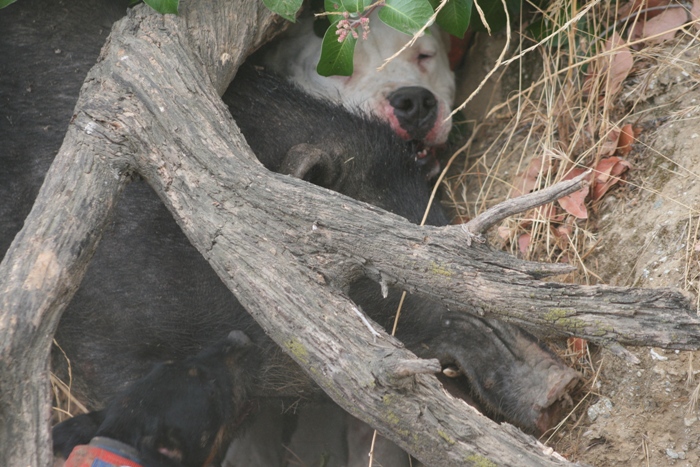 DOGOS SHUT UM DOWN.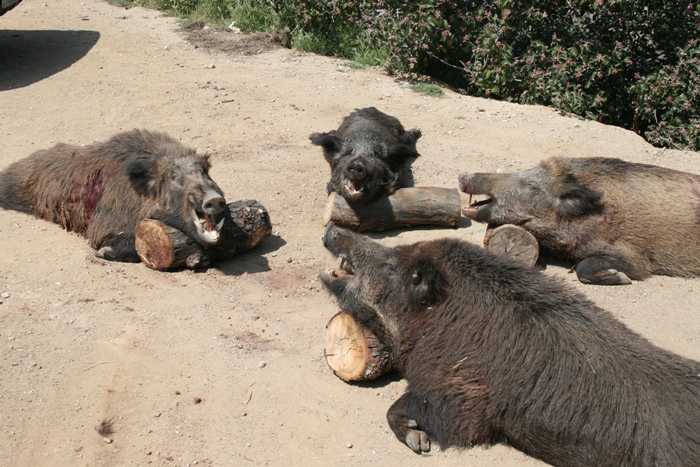 "Cyclone" Brown and Tan Jagdterrier working a Boar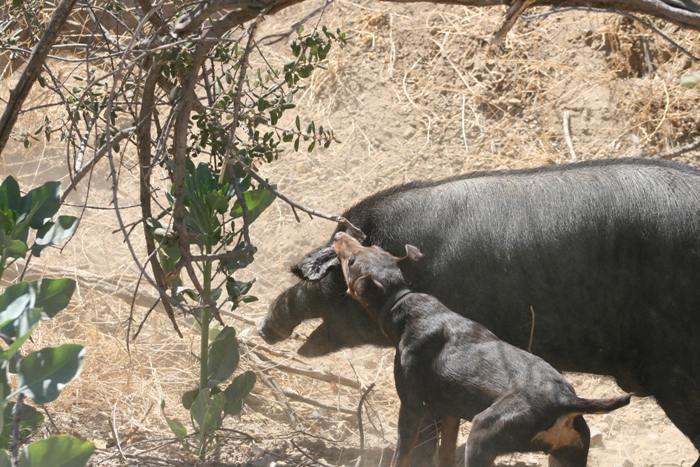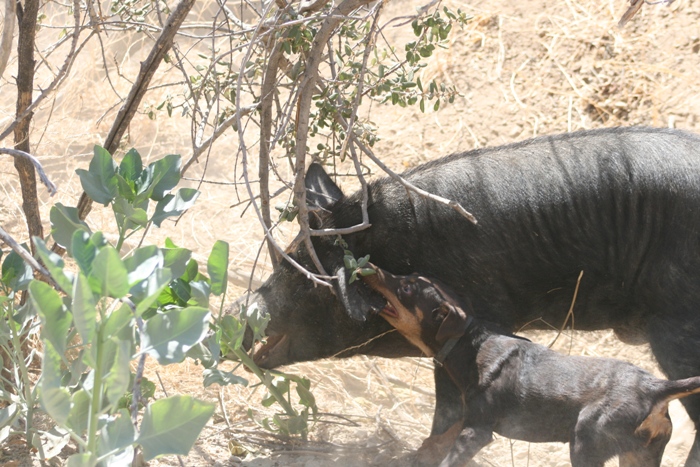 "Sniper" 6 month old Jagd pup saw his first boar and did great!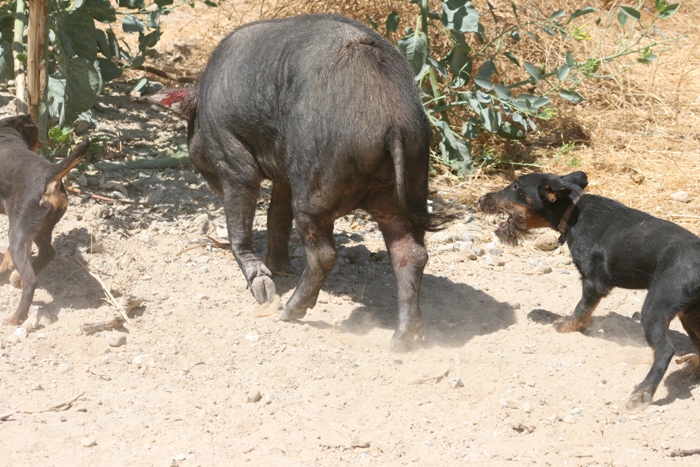 "Sniper" working this boars rear end, not bad for a little pup.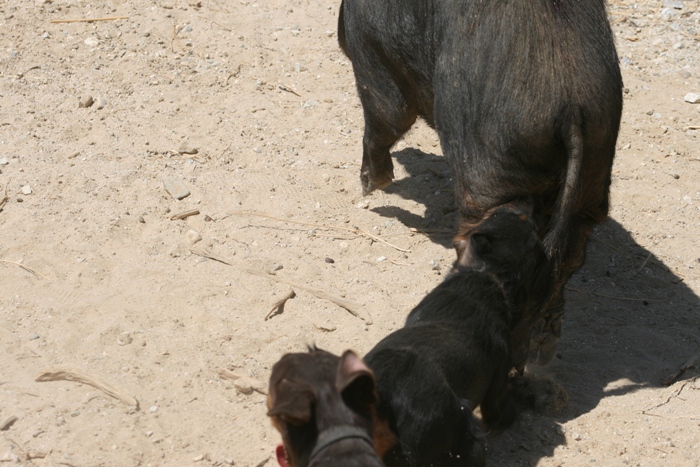 "GAUCHO" Doing what Dogos are supposed to do!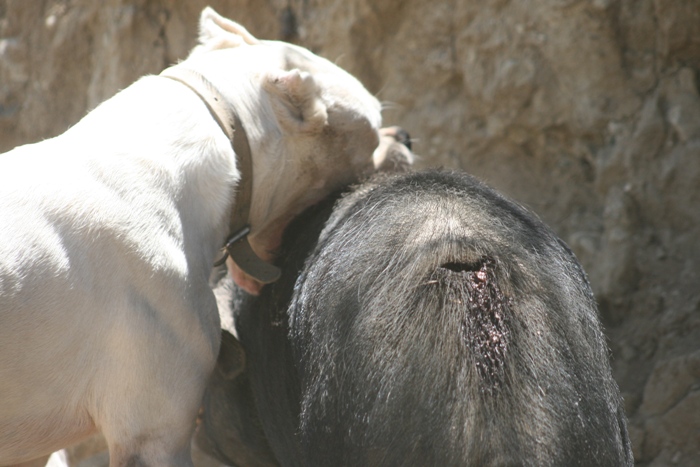 Yak-Daddy(Jagdterrier) and Rocket(Bully Lurcher) stopping a boar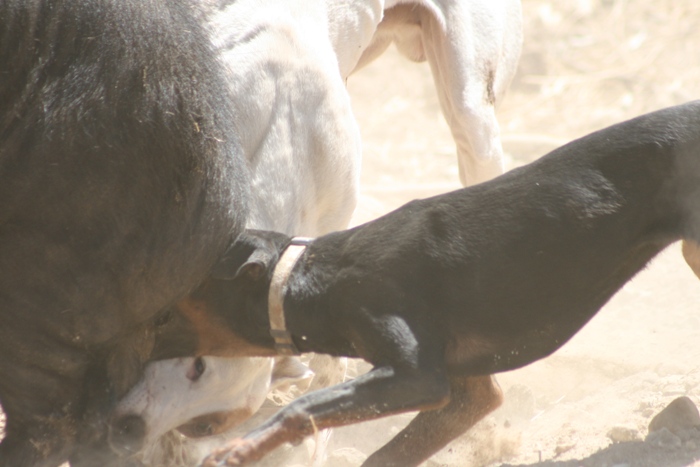 This is "Domino", she is a 8 month old performance bred Bullterrier. She caught the first boar she ever saw and has killed coons. She has no dog aggression and gets along with all dogs.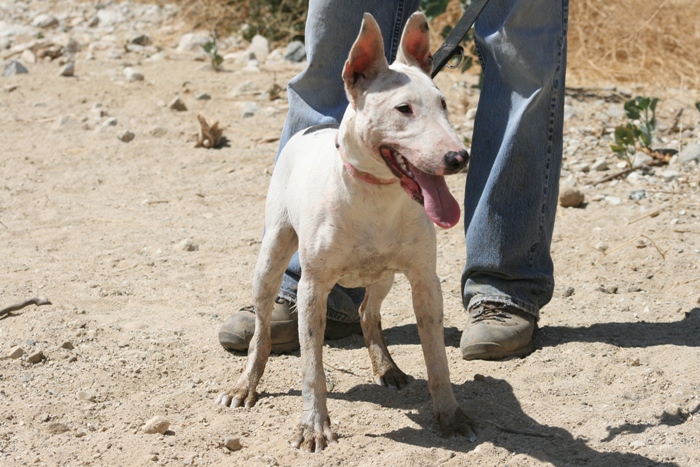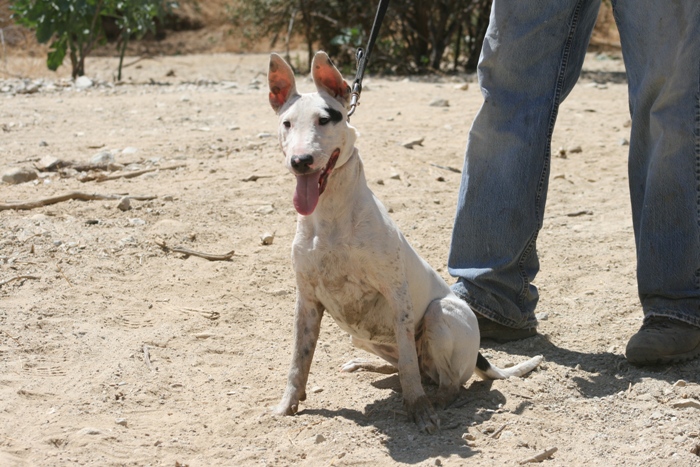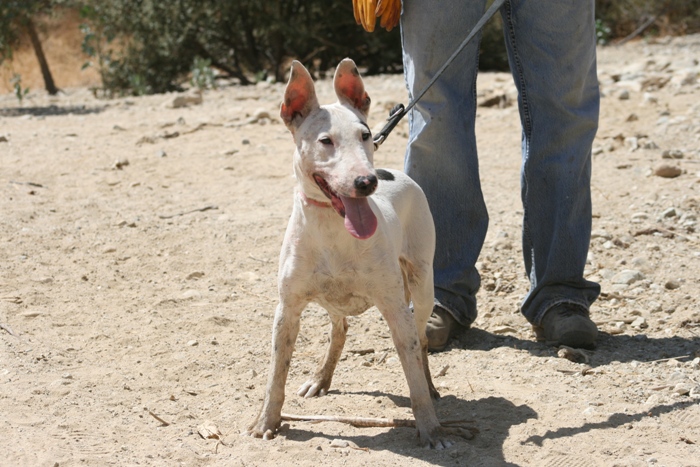 BULLTERRIER PUP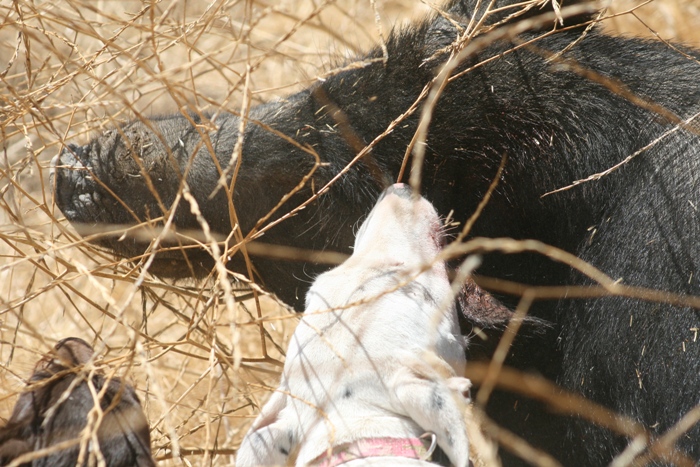 Bullterrier catching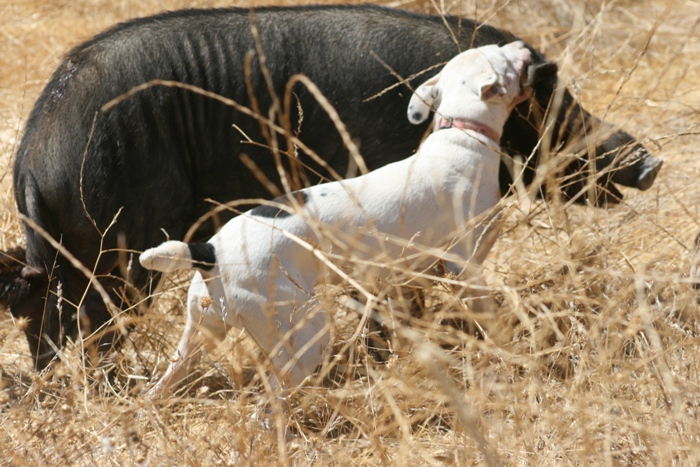 BEACAUSE OF THE FACT I CULL. SOME OF THE DOGS IN THESE PICS ARE NO LONGER HERE. I DO NOT CARE HOW MUCH I PAID FOR THE DOG OR HOW FAMOUS THE BLOODLINE IS. IF THE DOG DOES NOT WORK OR QUITS. THE DOG WILL BE GONE!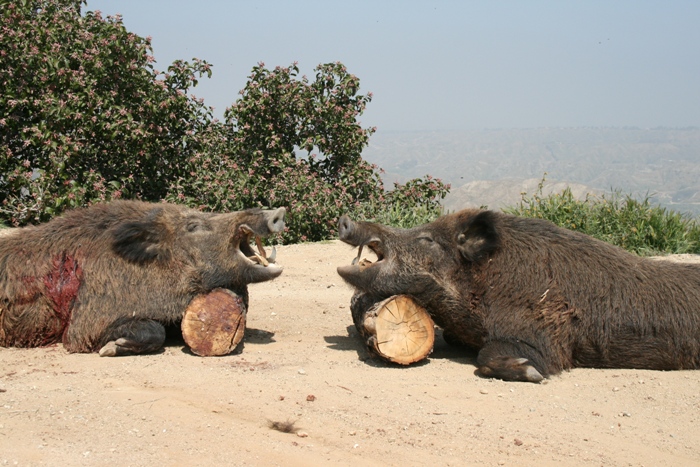 "STORM" STOPPED THIS BAD BOY WITH A DEEP BRISKET CRUSH.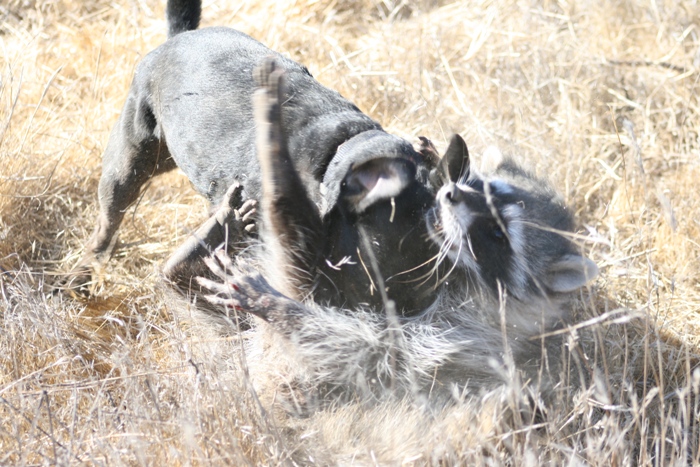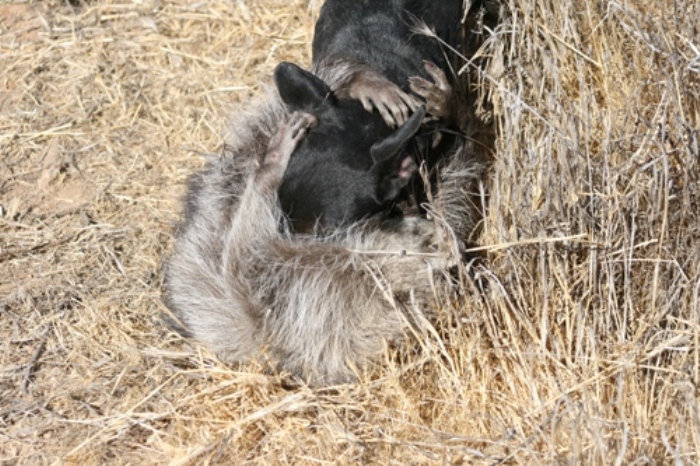 MALE PATTERDALE TERRIER "REAPER" (13LBS)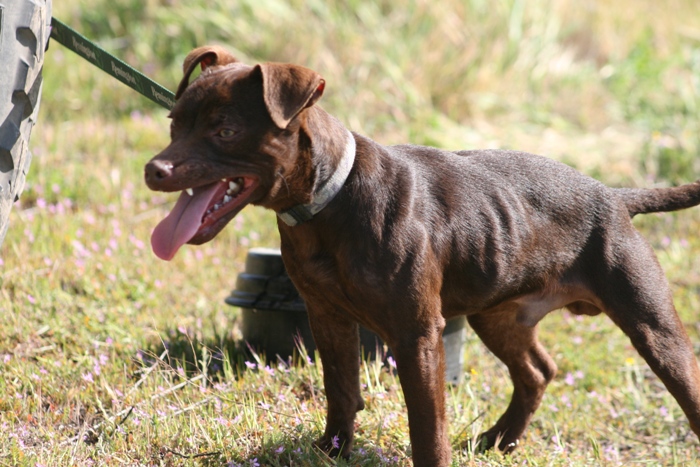 JAGDTERRIER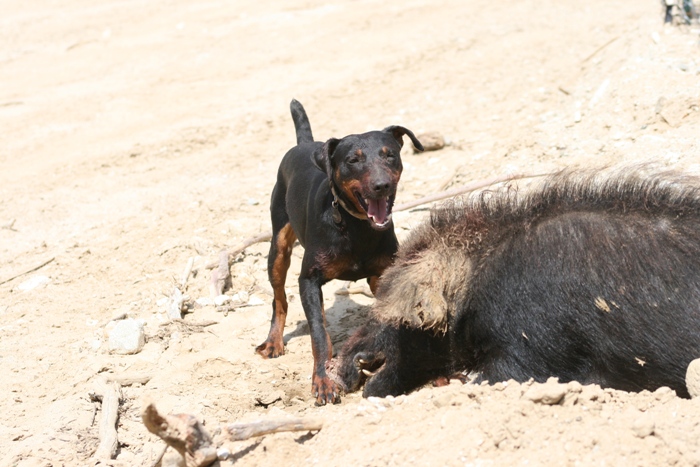 ANOTHER FAST MEAN BOAR, LOCATED AND STOPPED BY MY DOGS.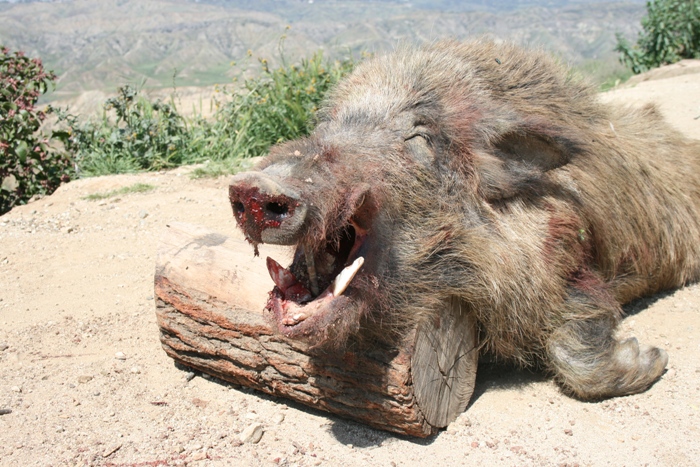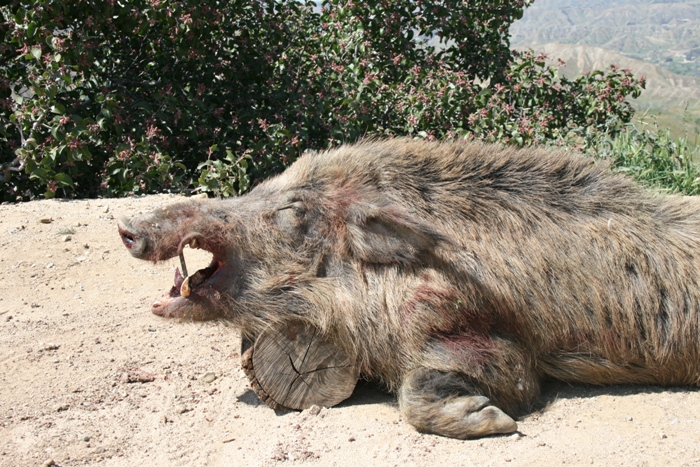 JAGDTERRIER STOPPING A COON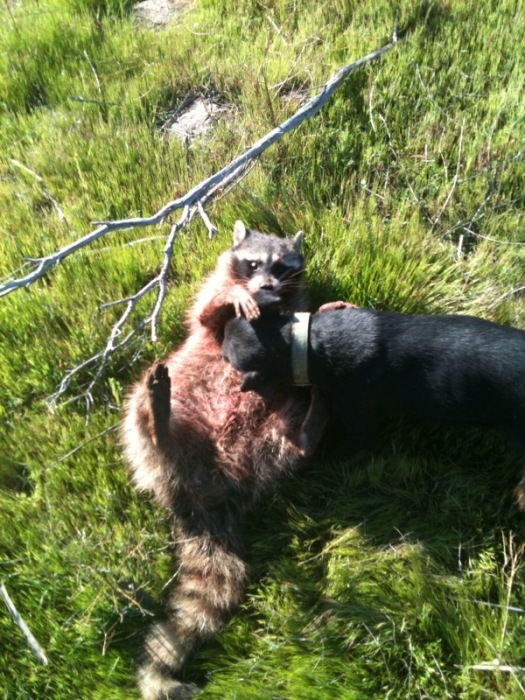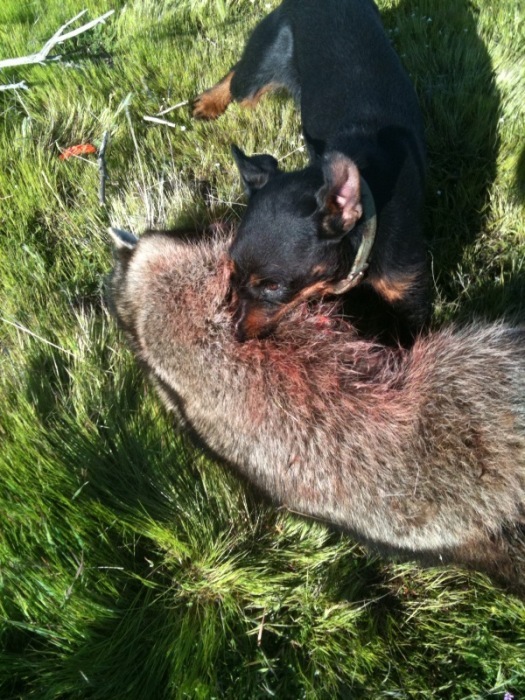 2 DOGOS AND ROCKET(GREYHOUND/PIT)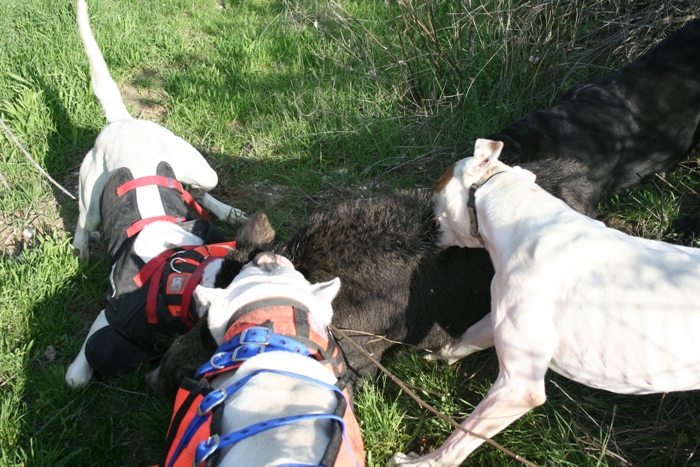 MY DOGS STOPPING A BIG BEAST(3 DOGOS, ROCKET,LUCKY, AND MONSTER) .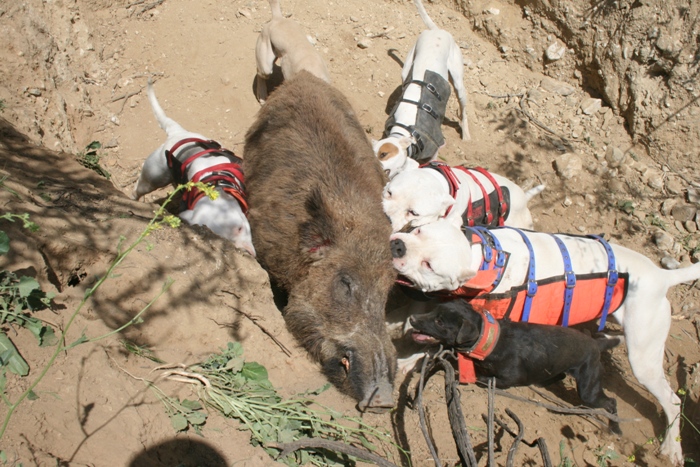 "ROCKET" GREHOUND X PIT (Bull Lurcher), BRED FOR BOAR HUNTING.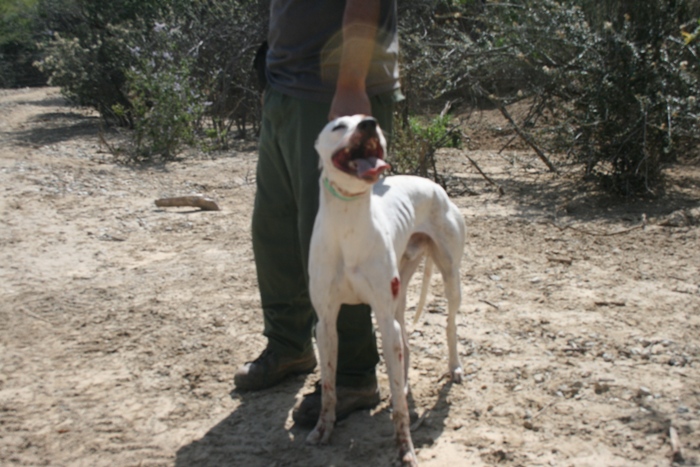 ROCKET IS THE BEST REAR END BOAR DOG I HAVE EVER SEEN.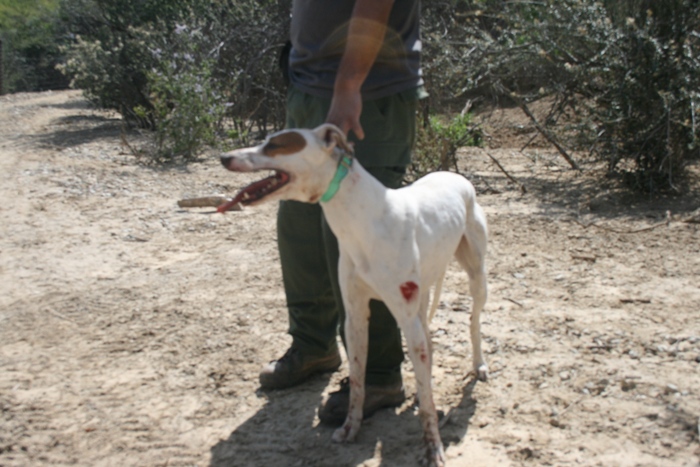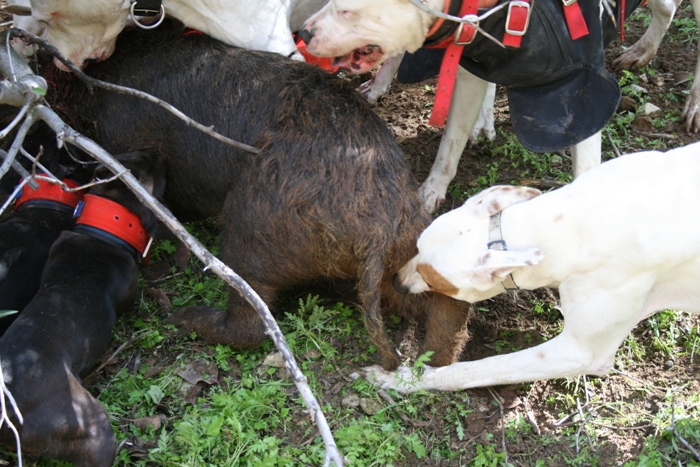 FEMALE JAGDTERRIER (IMPORTED BLOODLINES) .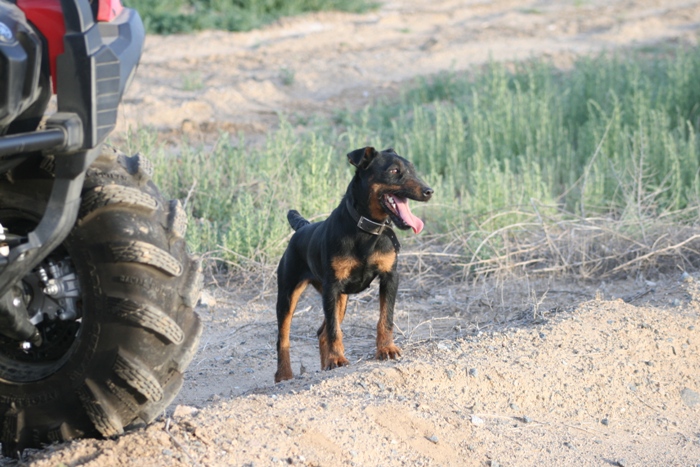 MY IMPORTED DOGO PUPS ARE DOING GREAT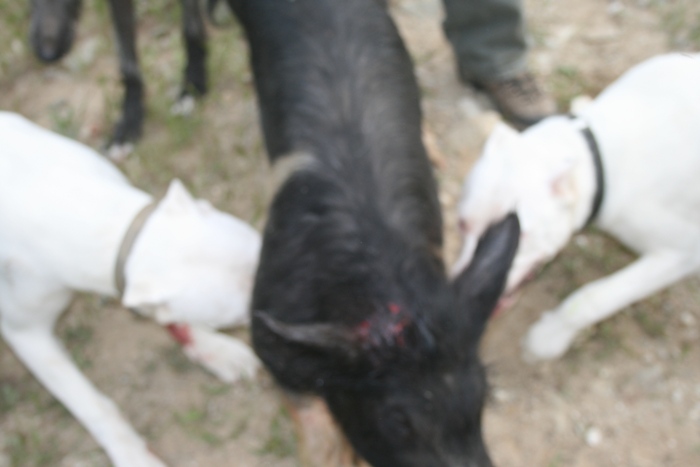 YOUNG JAGDTERRIER GIRLS ON A PIG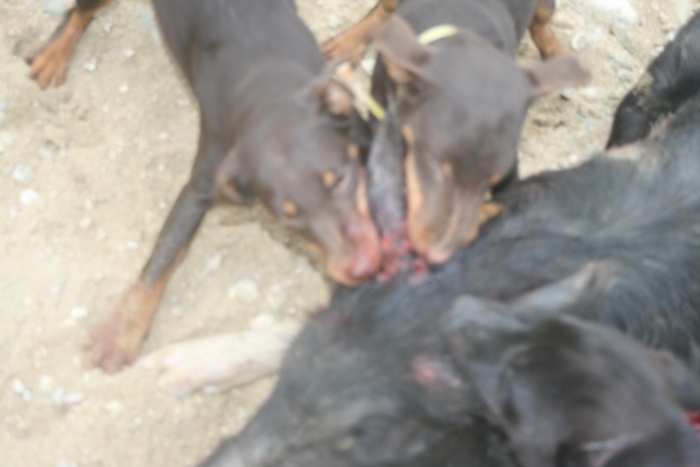 "CAIMAN" AND "MONSTER"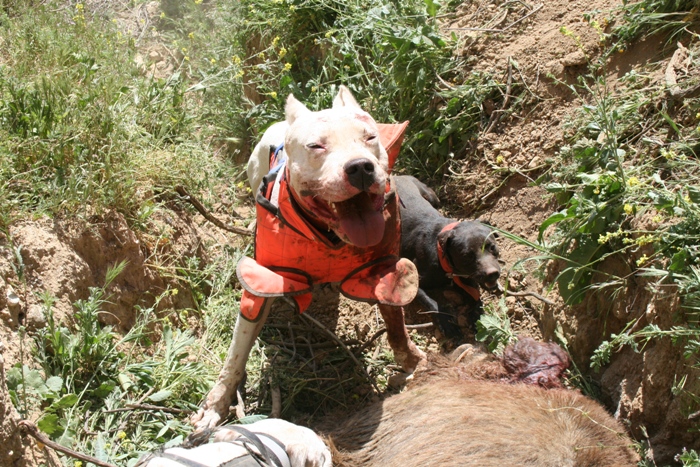 "REAPER"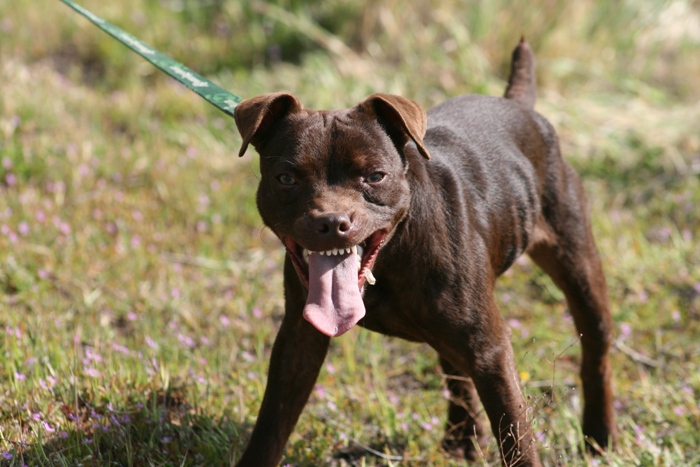 "REAPER"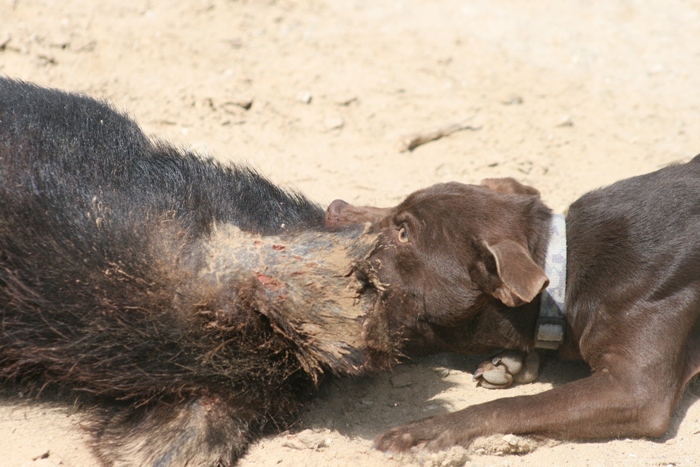 JAGDTERRIER PUP AFTER WORKING HIS FIRST COON AND THEN WORKED BOAR TWO DAYS LATER (PIC BELOW)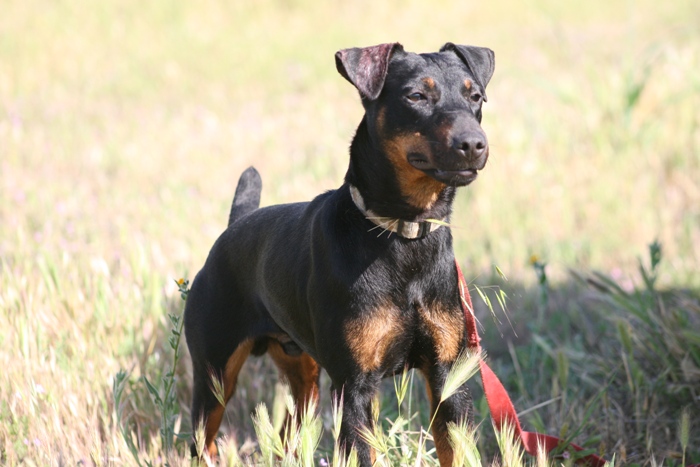 STILL YOUNG BUT OFF TO A GOOD START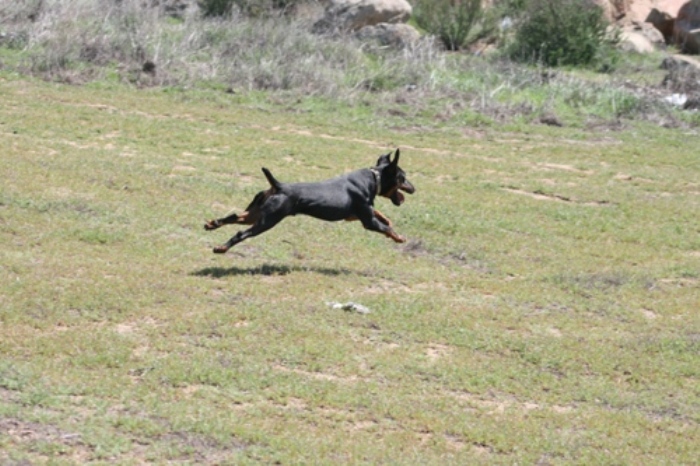 JAGDTERRIER PUP AND A BOAR HE HELPED STOP.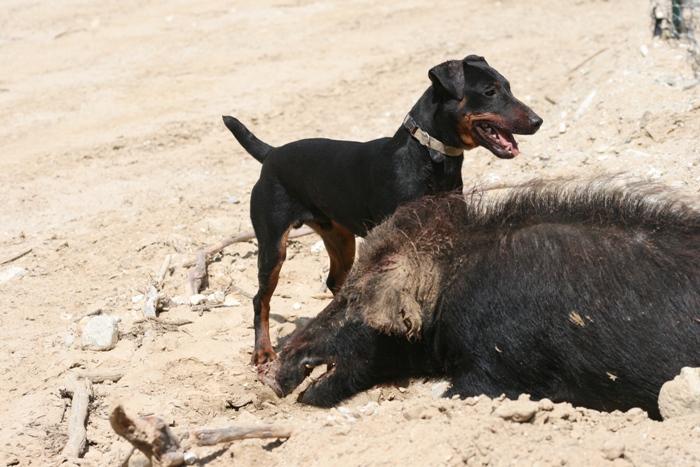 "HAAS" SON OF "TROUBLE" THIS BOAR WAS NO GIANT BUT HE HAD NICE CUTTERS AND CUT "STORM" AND "DRAMA"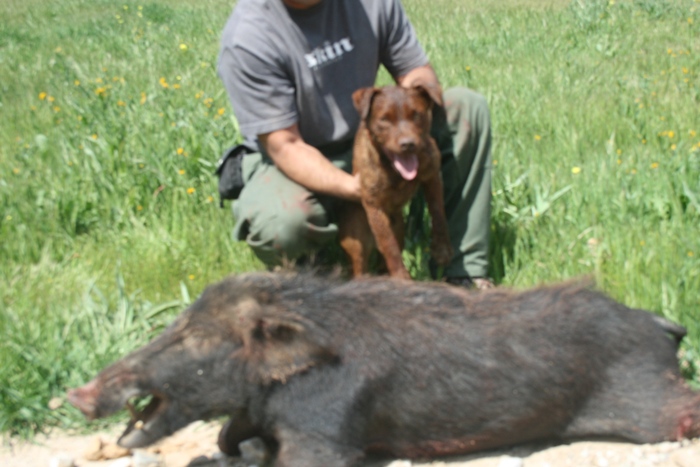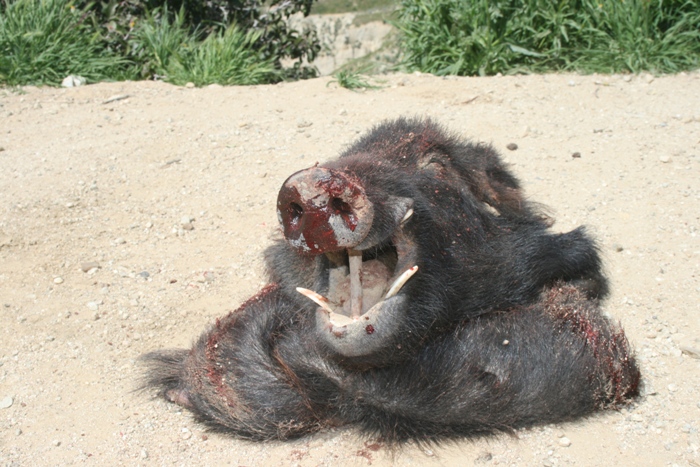 "STORM"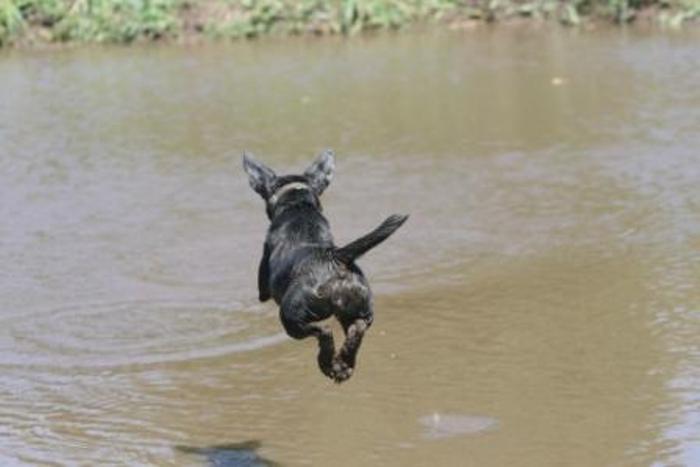 FEMALE JAGDTERRIERS PUPS FIRING UP ON SEEING THEIR FIRST BOAR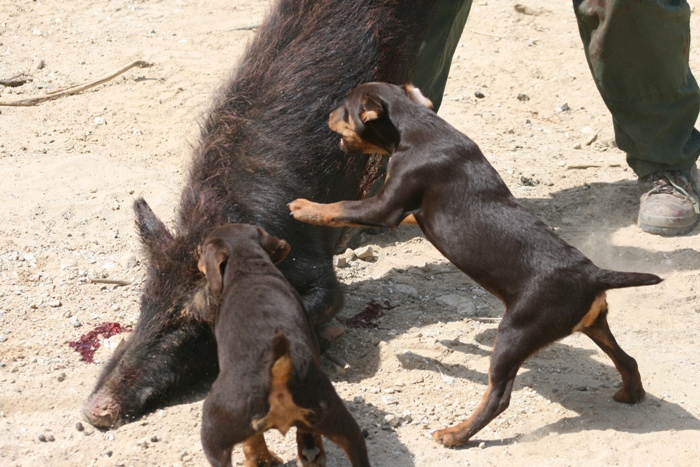 "REAPER"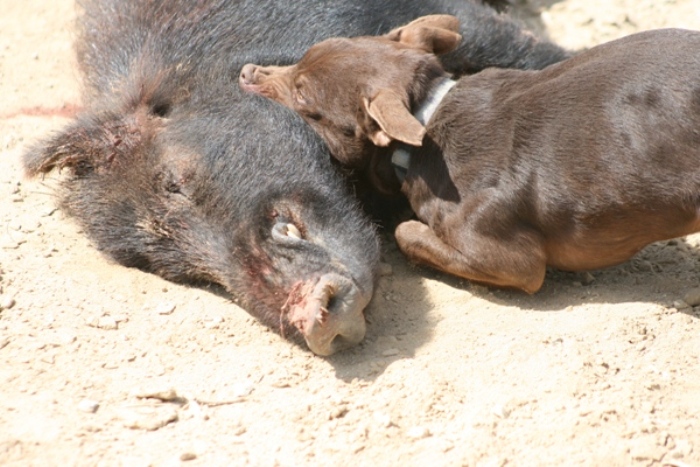 CAIMAN, MAKO, ROCKET, AND LUCKY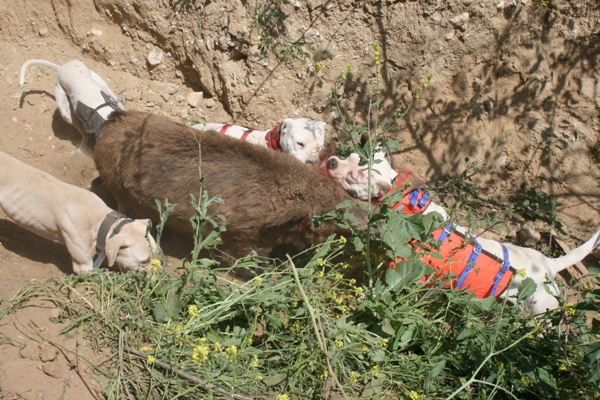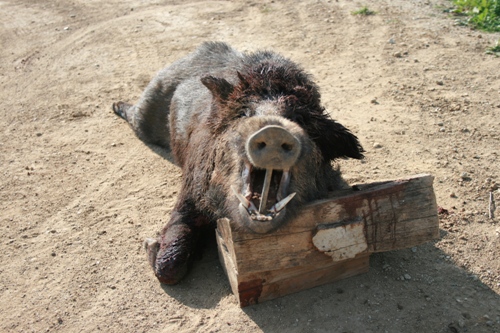 THIS PIC WAS TAKEN FROM MY BACK FENCE(YOTE IS ABOUT 40 YRDS AWAY). MY DOGS WERE GOING CRAZY!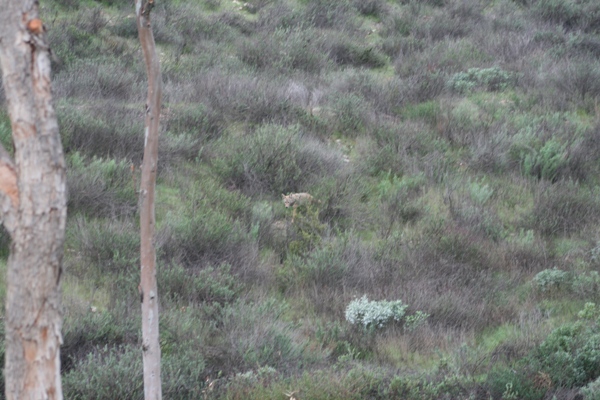 MY DOGS HAVE GOT TO GET ALONG WITH EACH OTHER.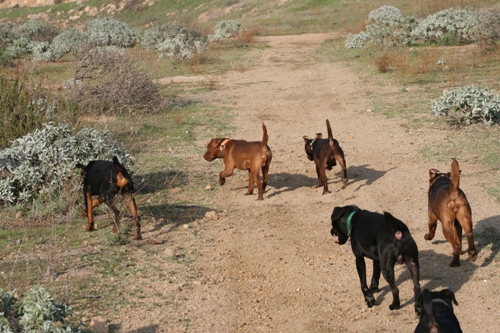 "STORM"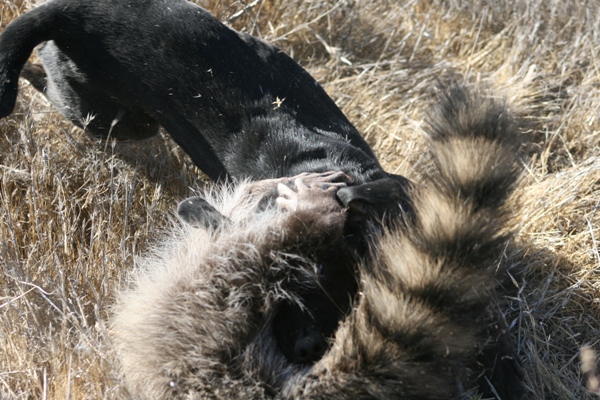 My brown/tan female Jagdterrier pups (10wks)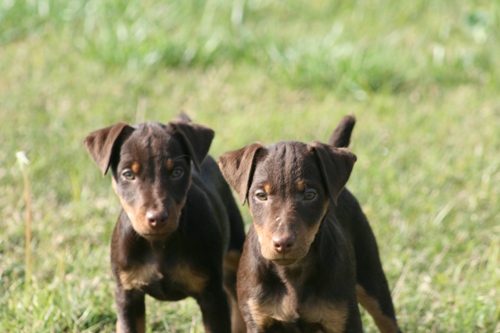 "LUCKY" 6YR OLD KEMMER CUR, THIS DOG IS BUILT TO HUNT DAY.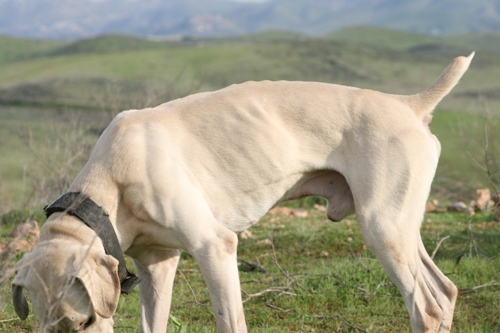 Terrier pack on a boar.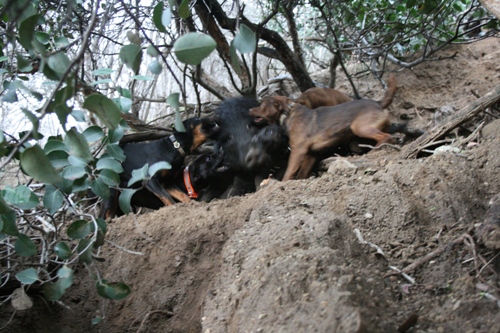 Doba took a direct hit from this pig and was sent for a cart wheel. She got right up and shut him down. She is not the type of catch dog that runs into a bay looking for an angle. She runs in full speed and hits pigs hard.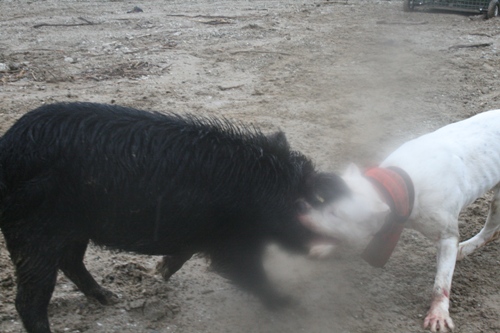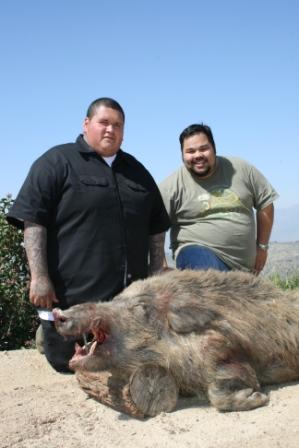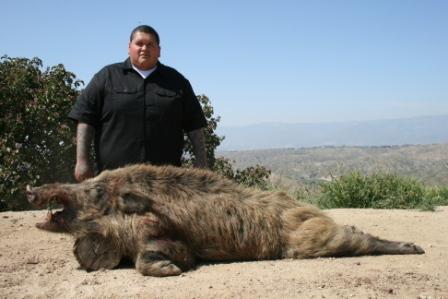 "REAPER" 7 MONTHS LOOK AT THE FULL MOUTH
BITE.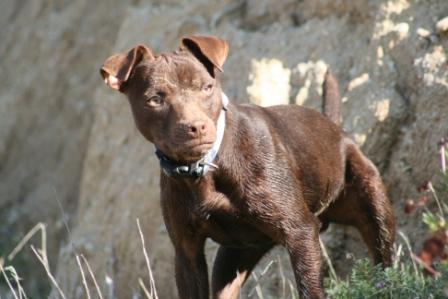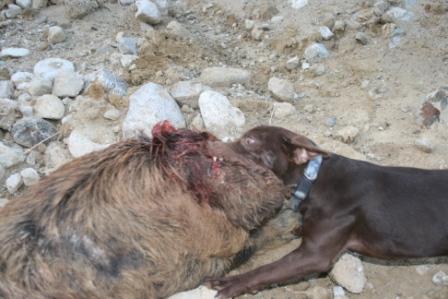 CAIMAN X MAKO 6WK OLD PUPS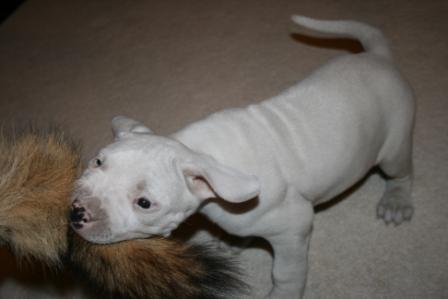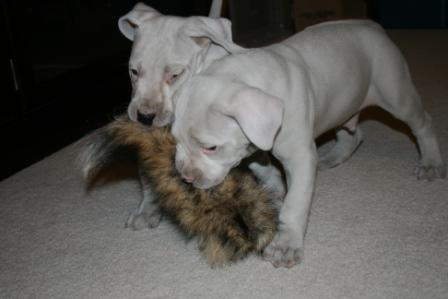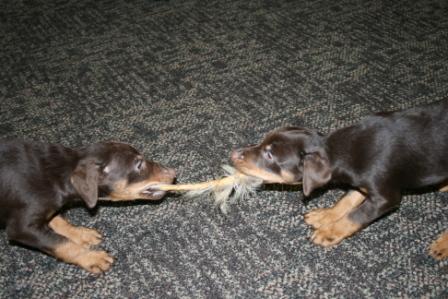 "Haas"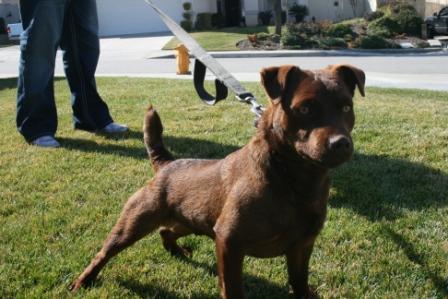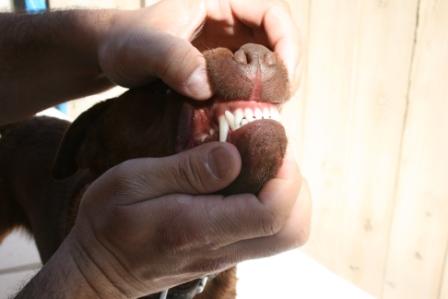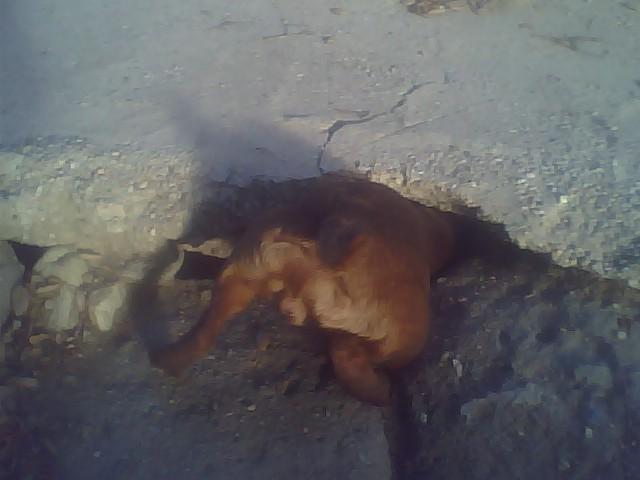 "STORM" DOING WHAT SHE WAS BRED TO DO!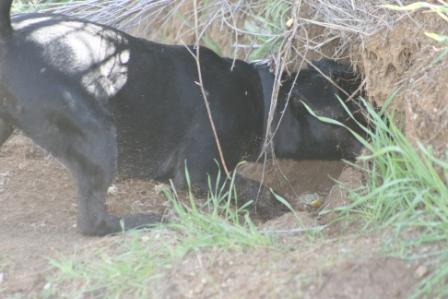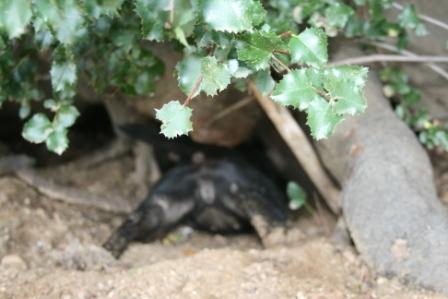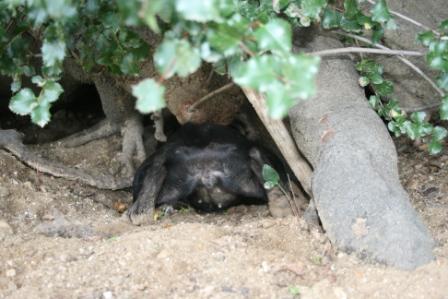 Very cold but productive night hunt.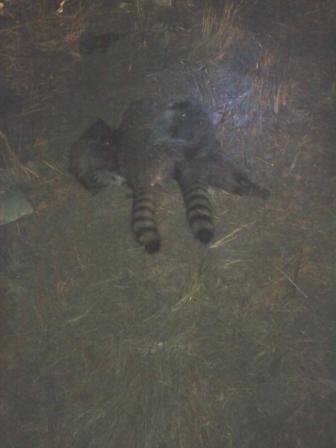 I am a strong supporter of catch vests, this boar has razor sharp cutters. (He was caught by two of my Dogos)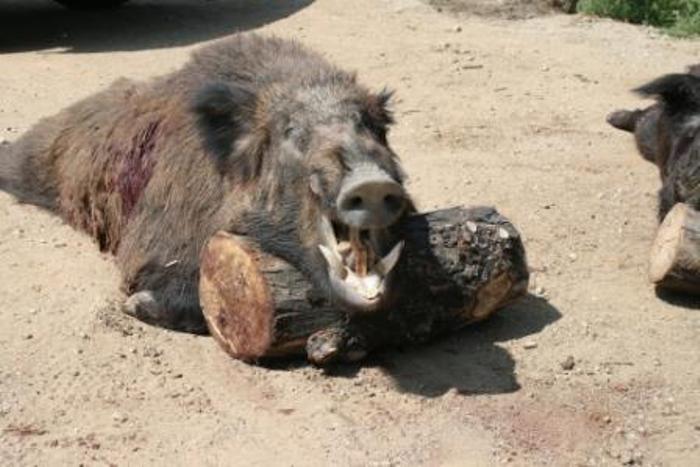 "STORM"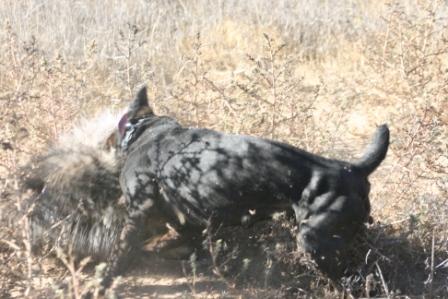 "TROUBLE"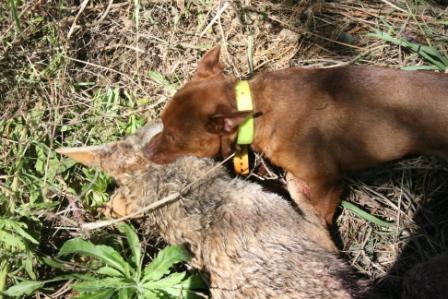 Patterdale searching the rocks.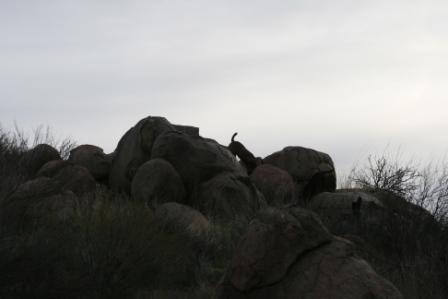 "Tango and Gaucho" my young Dogo pups, doing what they are bred to do, and "Caiman" showing them how its done in the pic on the right. Both pups are doing great and are already turned on to pigs.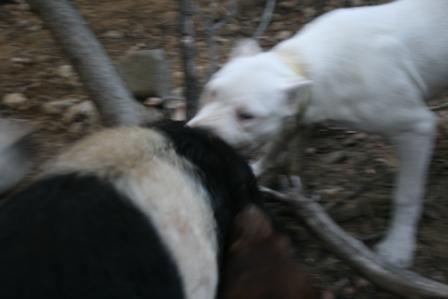 This feral hog was with about 5 other hogs when the dogs located them. He stayed back to fight the dogs, pic on left is "Drama" and "Reaper" is on the right, on the pigs throat.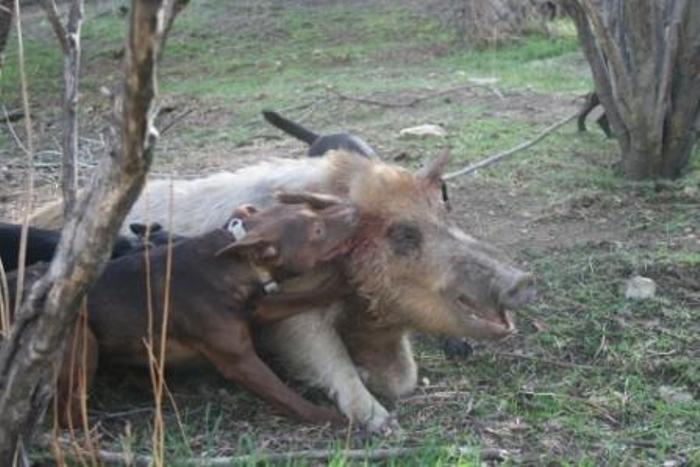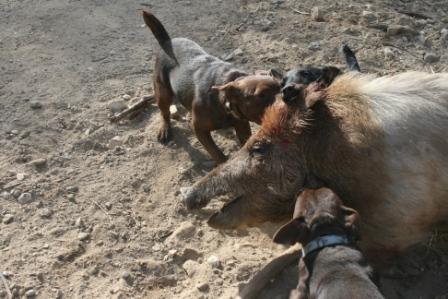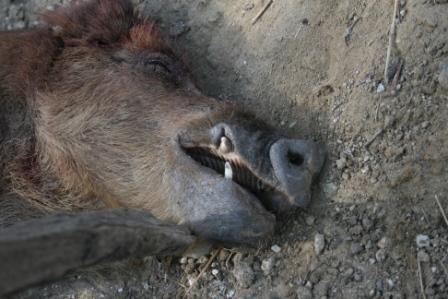 The hair on this hogs back tells you he is not a dog lover. My Jagdterrier is also working this hog.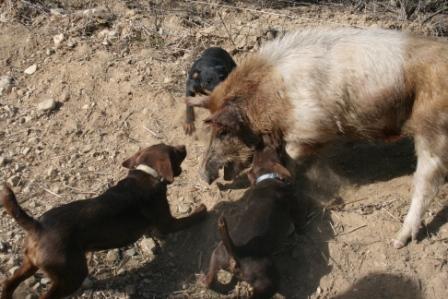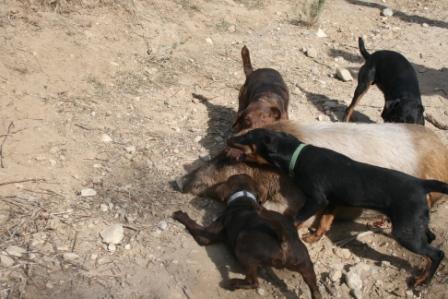 "Storm" (11 months) showed no hesitation and stayed with this coon, very well.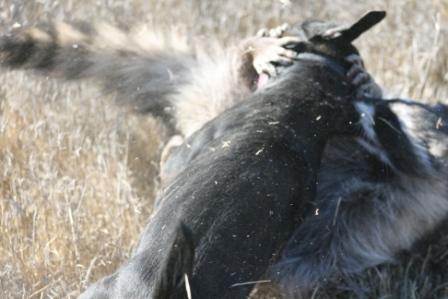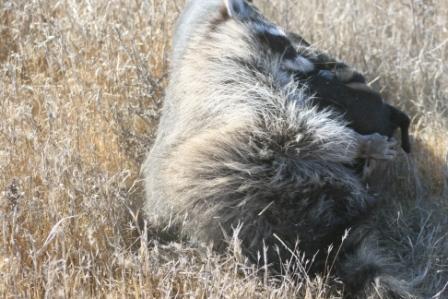 "Storm" stopping this coon with a throat hold.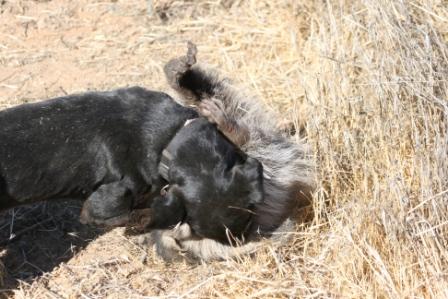 "Doba" on the left "Caim" on the right.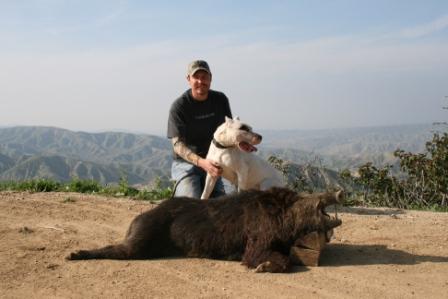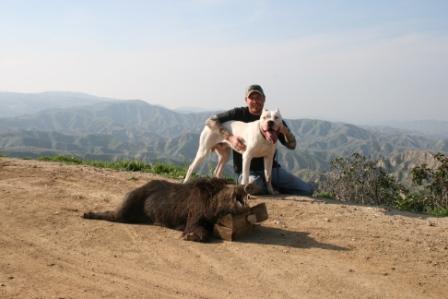 This boar was running right at me and turned at the last minute.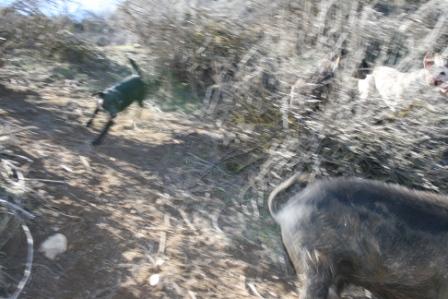 I DO A LOT OF ROAD WORK IN THE HILLS WITH MY DOGOS WHEN HUNTING SEASON IS NEAR. THESE TWO DOGOS ARE RUNNING BEHIND MY QUAD. ALL OF MY DOGS CAN RUN FOR MILES IN THE HILLS BECAUSE THEY ARE CONDITIONED ATHLETES. NOT OUT OF SHAPE WHITE COWS!!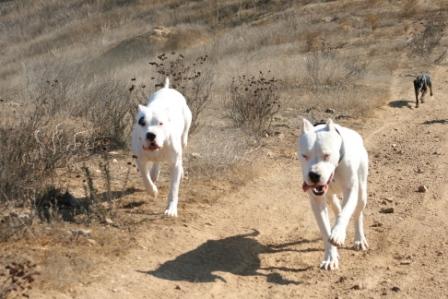 DOGOS SEARCHING, NOT WALKING AROUND AT MY FEET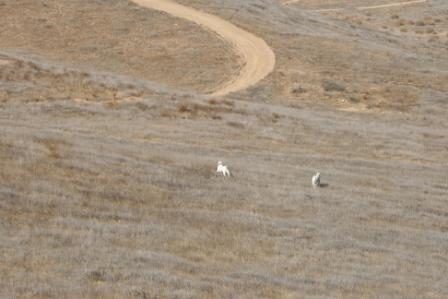 The coons in this area will not eat poisons and will not walk into a live trap. The only way to stop them from the destruction they cause is with dogs.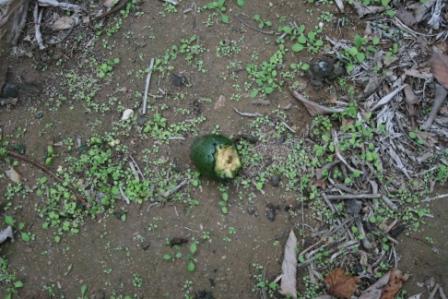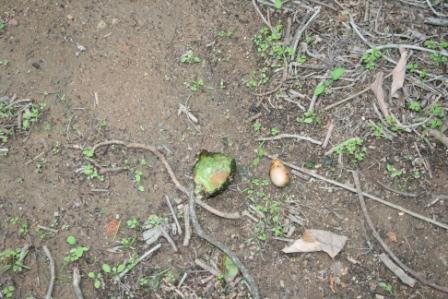 "Storm" (11 months old in pic)working her first coon on her own. Fighting hard to get to the coons throat.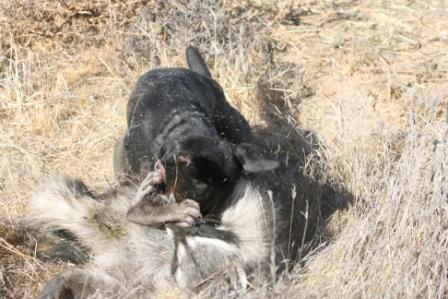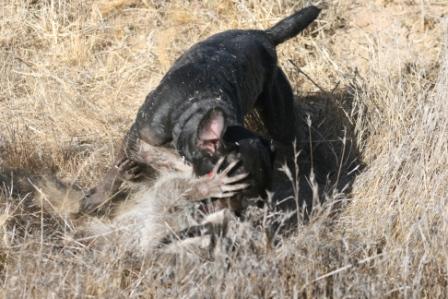 "STORM"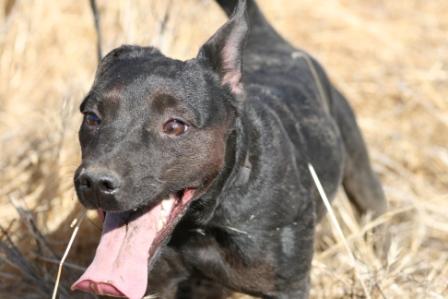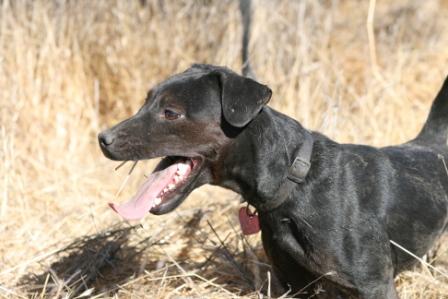 "GATOR" Storms dad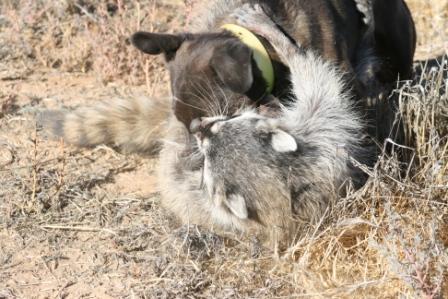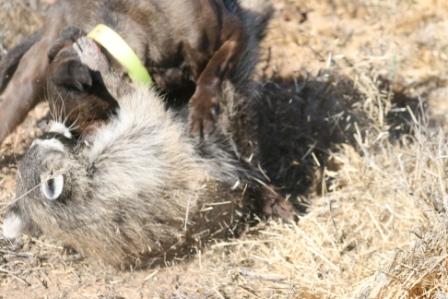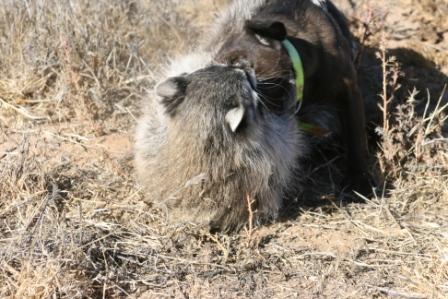 "TROUBLE"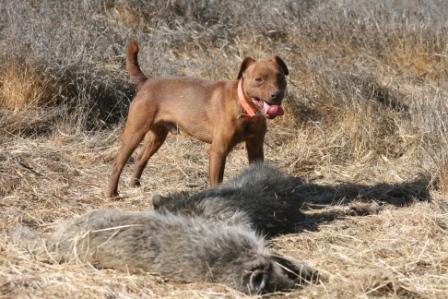 "TROUBLE" DOING WHAT HE LOVES. NO REVERSE AND NO SCREAMING. HIS ONLY DOWN FALL IS HE HAS NO DEFENSE. HE DOES NOT LOOK FOR OPENINGS OR ANGLES. HE IS A STRAIGHT AHEAD, GO FOR BROKE TYPE OF DOG.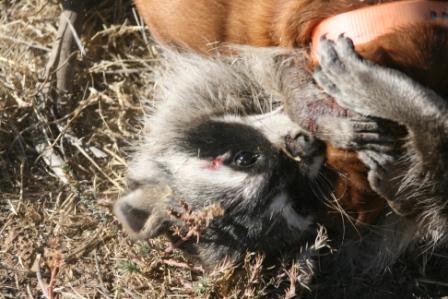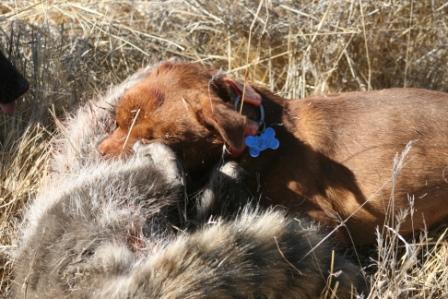 "TROUBLE" DRIVING THROUGH THIS COONS DEFENSE SO HE CAN GET HIS THROAT HOLD.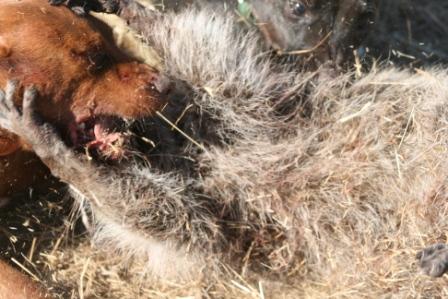 "TROUBLE" HAS PERFECTED THIS METHOD OF STOPPING COONS.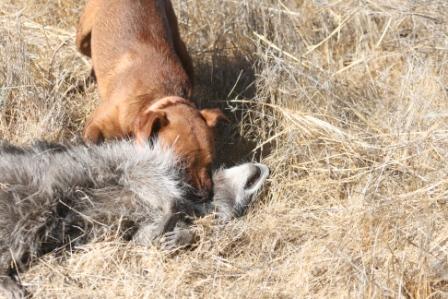 "MONSTER" LOVES TO WORK THE TOP OF THE HEAD OR BACK OF THE NECK.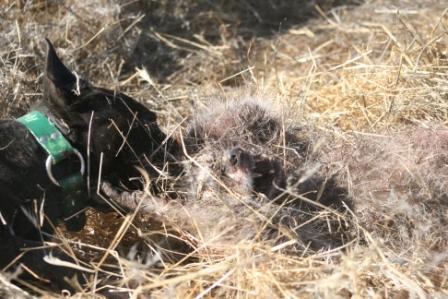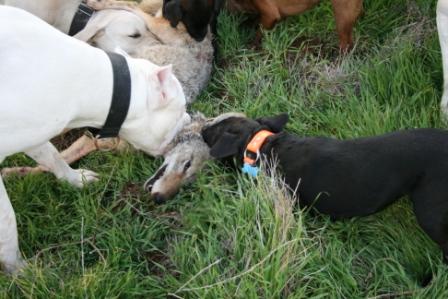 "Monster" showing his style on this small coon. He has figured out coons can not reach him when he takes this hold.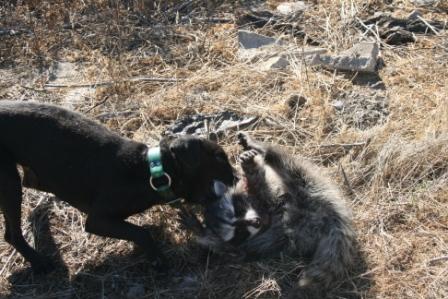 This coon bolted from under a concrete slab and then turned around and he and Trouble jumped off of the ground and hit each other in mid air.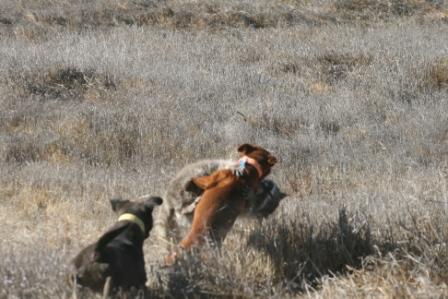 This coon has "Monster" by the nose. The coon used all four of his feet to keep Trouble from his favorite spot (throat hold) for a second. Trouble got his hold and saved the rest of "Monsters" nose. "Monster" is fine, his tail never stopped wagging, and most important, he never stopped fighting the coon. The coon just pissed him off more.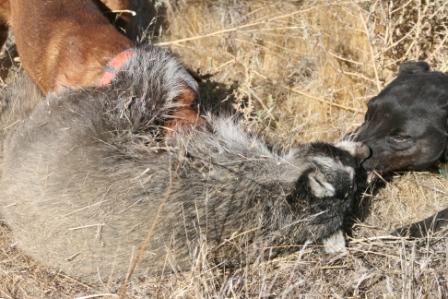 HARD HUNTED AND TESTED PATTERDALES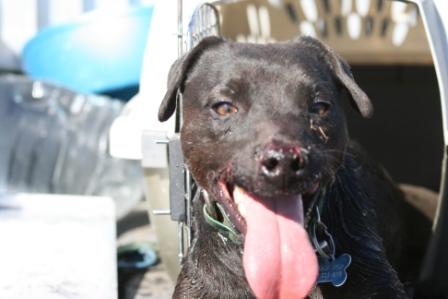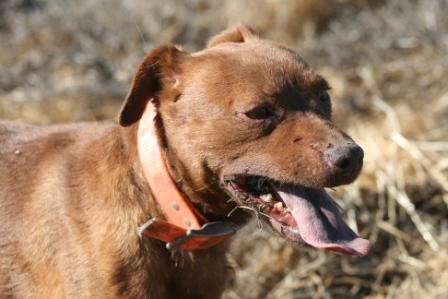 I MAKE SURE MY DOGO PUPS BOND WITH MY PATTERDALES FROM THE START. THEY SPEND TIME TOGETHER EVERY DAY.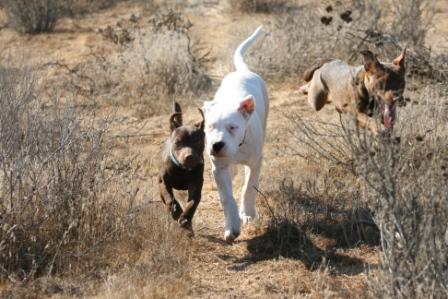 "Monster" entering a drain pipe near the orchards for another coon.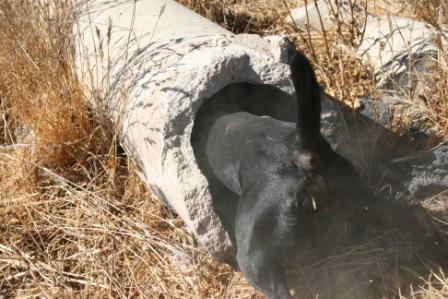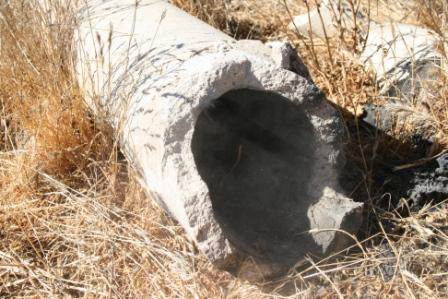 "Monster" working the coon he pulled from the drain.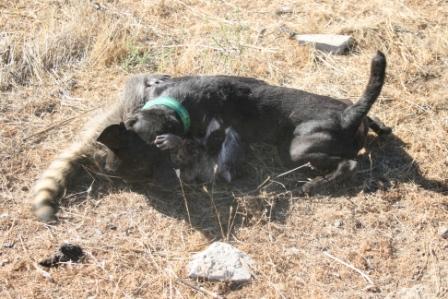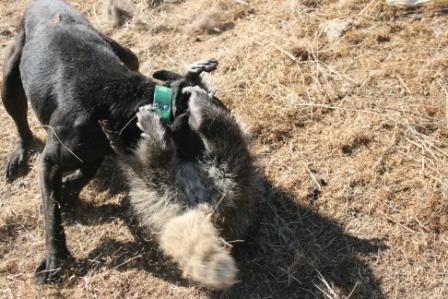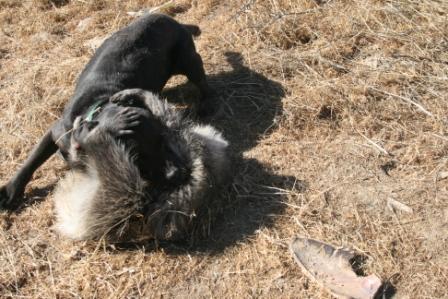 These orchards provide a lot of cover for game and predators.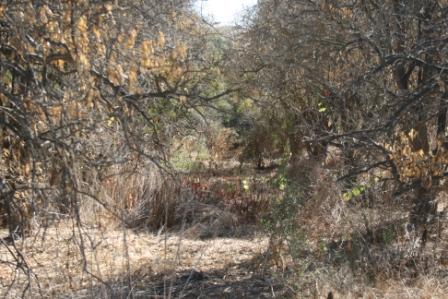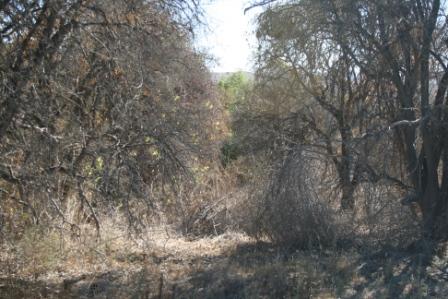 "STORM" AND HER DAD, "GATOR" ON HER FIRST PIG.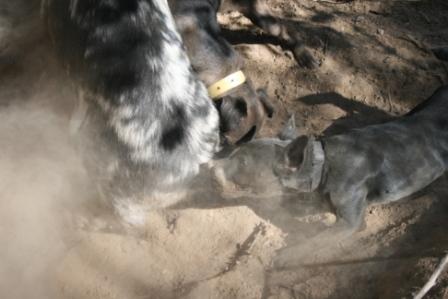 THIS BOAR WAS DESTROYING RICE FIELDS ALL NIGHT IN NORTHERN CALIFORNIA.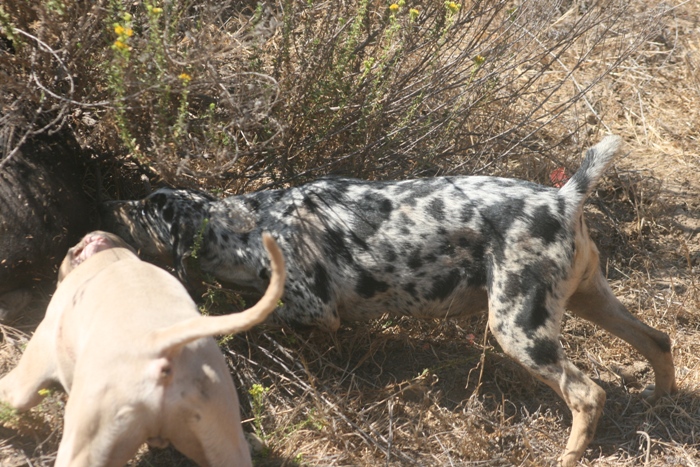 THESE VINEYARDS ARE OWNED BY A FAMILY FRIEND. BOAR COME IN AT NIGHT AND DO THOUSANDS OF DOLLARS WORTH OF DAMAGE EVERY YEAR. TRAPS AND POISONS DONT WORK AFTER THE FIRST FEW BOAR ARE CAUGHT. DOGS ARE THE BEST WAY TO CAPTURE BOAR.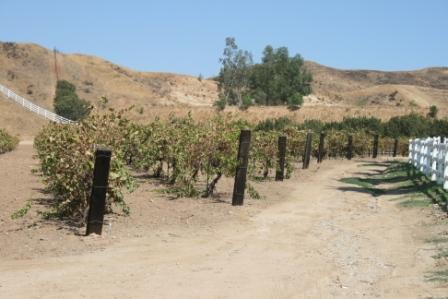 "Rocket" ran this one down before he could make it back to the orchards. All these coons were destroying orchards and costing farmers thousands of dollars.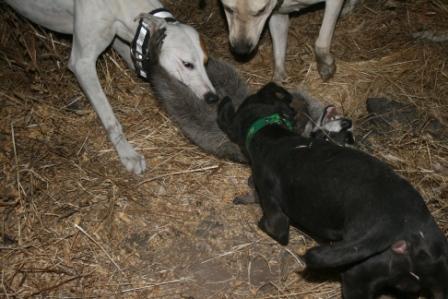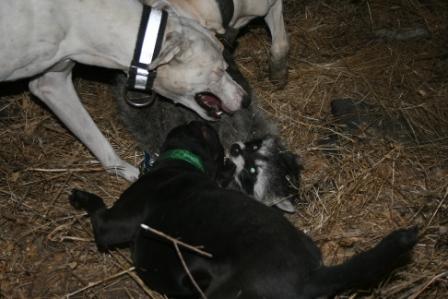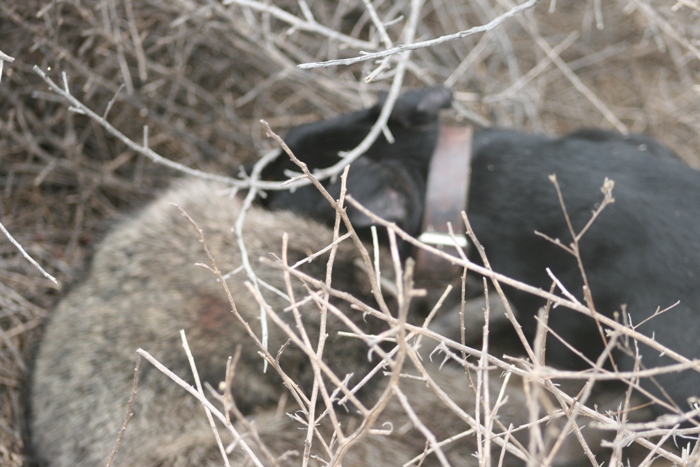 "Gator" pulled this one from a drain pipe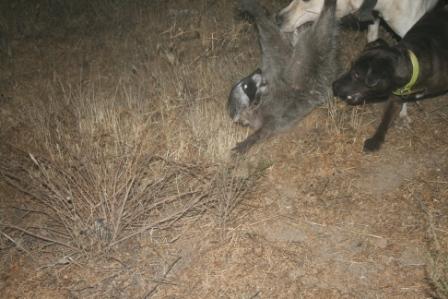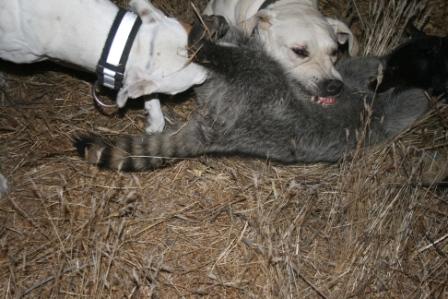 "Monster" "Lucky" "Rocket"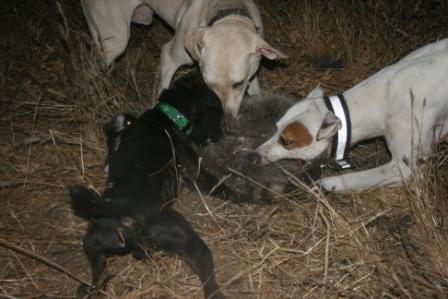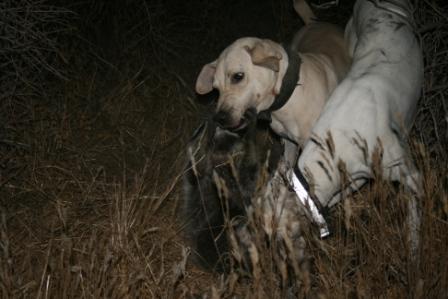 Real Hunting Dogos!!!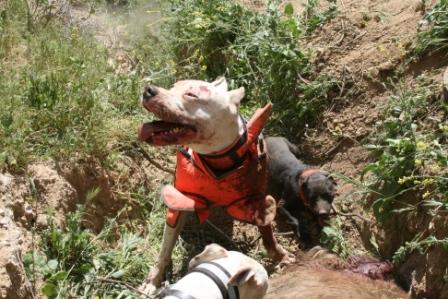 Male and Female Dogos working the front and Rocket(Greyhound X Pit) on the rear end.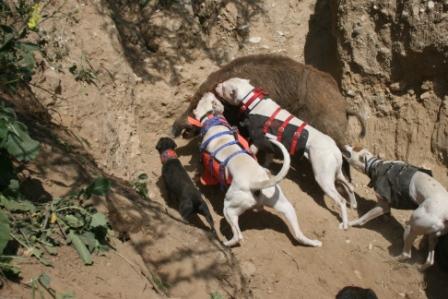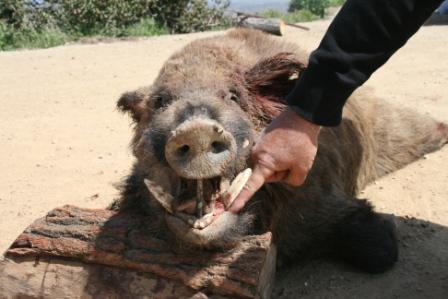 Boar has Caiman(Dogo) pinned up against the rocks but he will not let go, no matter what!! the cut vest worked very well (I have video of this and will put clips on my site one day)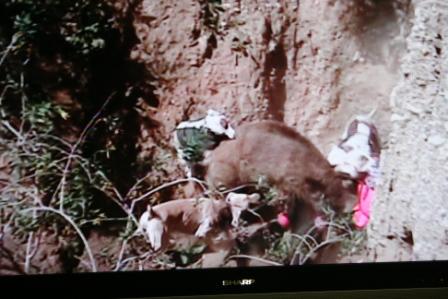 YOUNG BULLTERRIER PUP(13 WEEKS) ON LEFT AND BULL LURCHER ON RIGHT.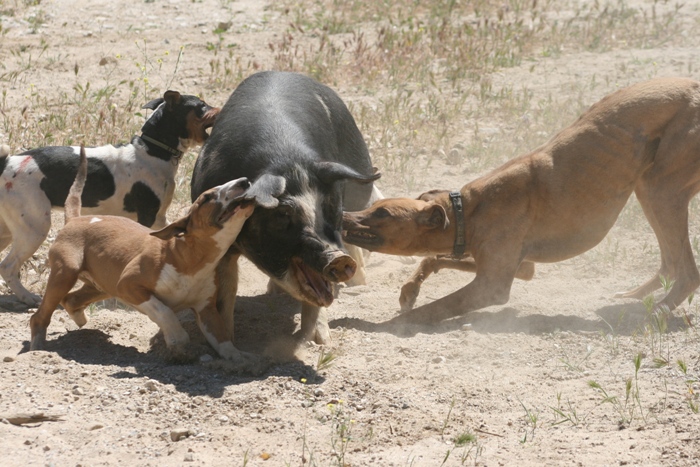 "Trouble" face to face with a fruit stealing coon!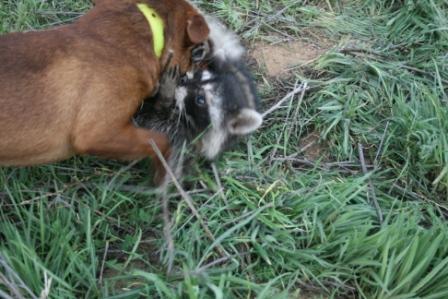 Southern Cali Bobcat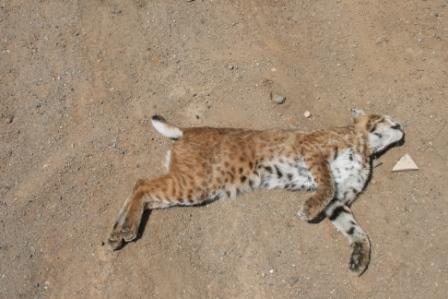 Southern California Hills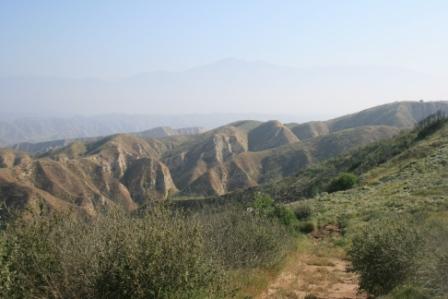 Patterdale pup seeing her first boar.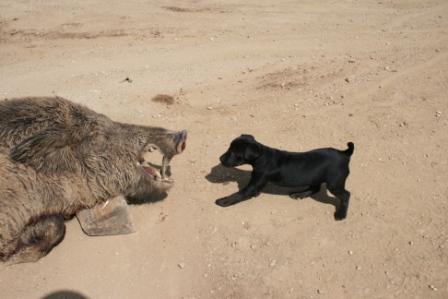 "Caiman" with a Northern California Boar that was destroying farmland.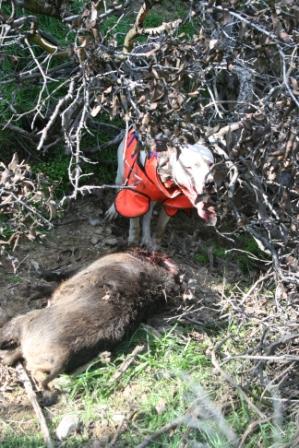 "Lucky" Mountain Cur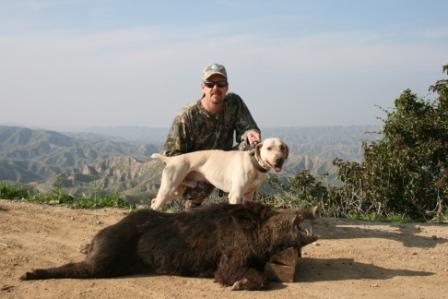 "TROUBLE"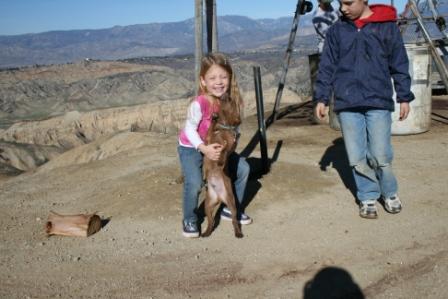 "Doba"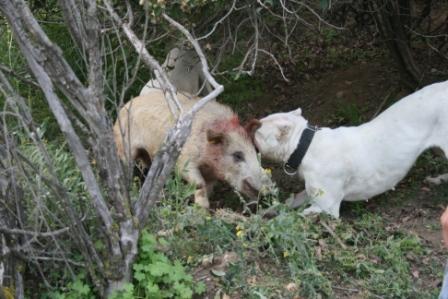 "Monster" stopping a pig on the left and rock hunting varmints on the right.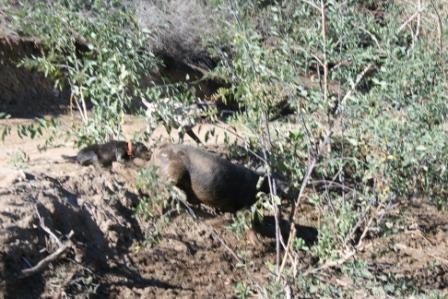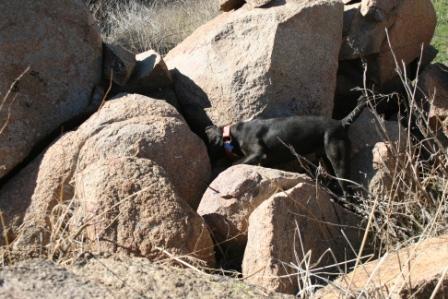 "Monster" with another small pig stopped and "Trouble" working a rock pile.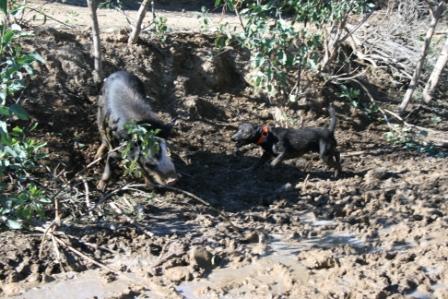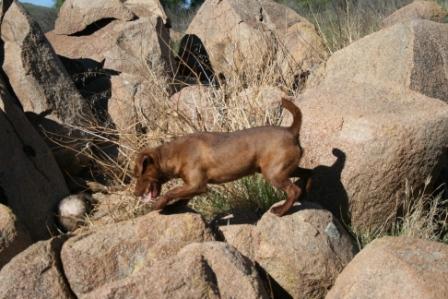 "Caiman" 100% Catch Dog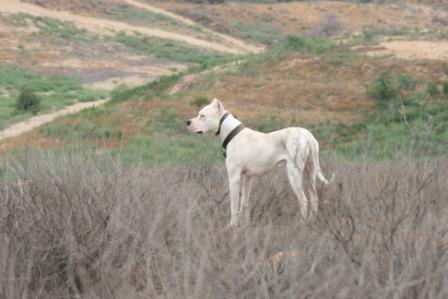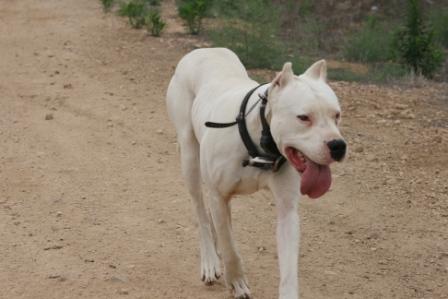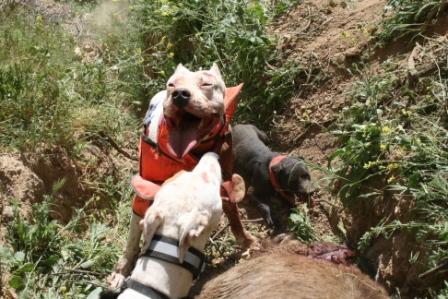 Rattle Snake season is here !!! (05-28-09)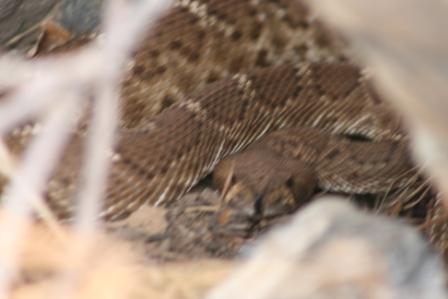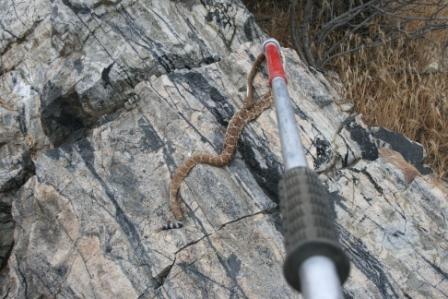 Bully Lurcher (Pit x Greyhound) "Rocket"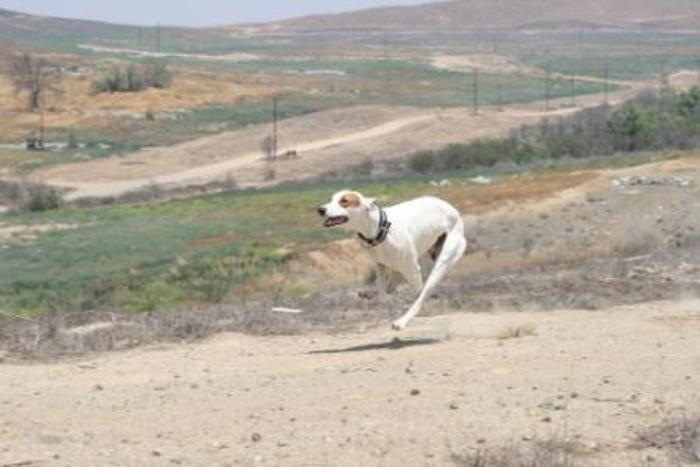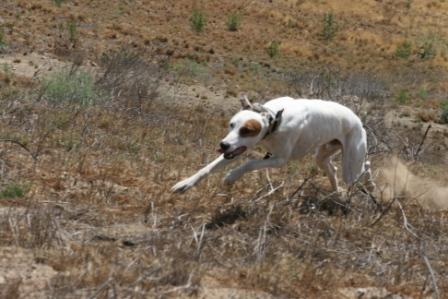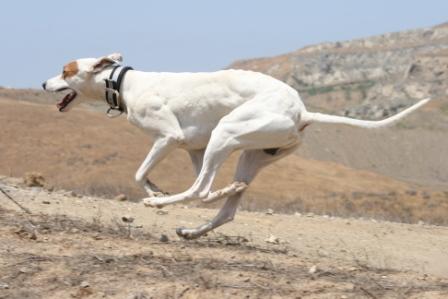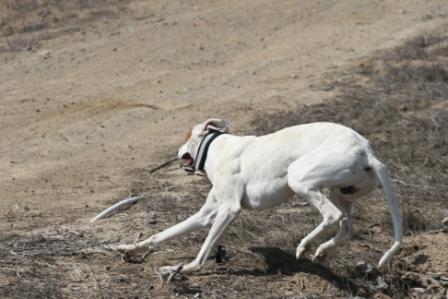 Hunt drive is a must at "Cali Catchers"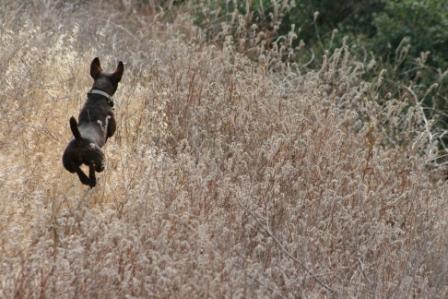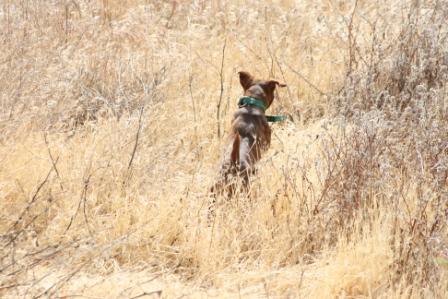 The varmints in this area cost farmers thousands of dollars every year (avocados average $1 each in the markets in California).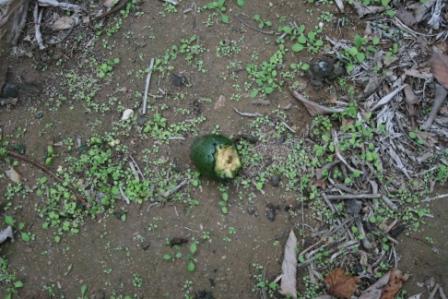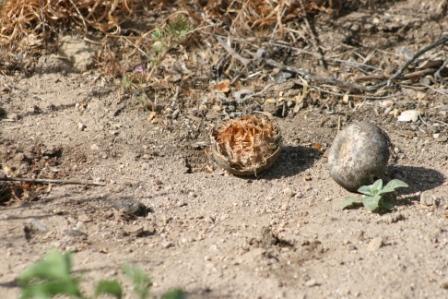 I hope his pups turn out just like him "tuff as nails".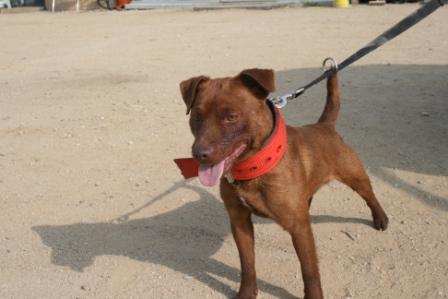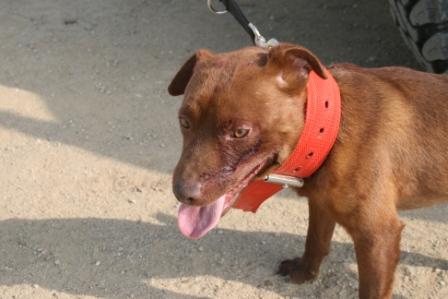 April Rattle Snakes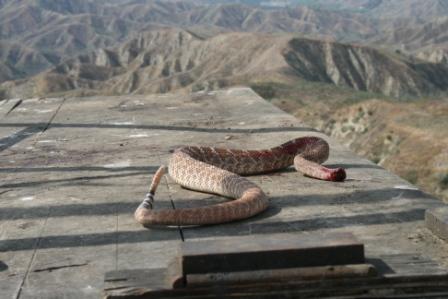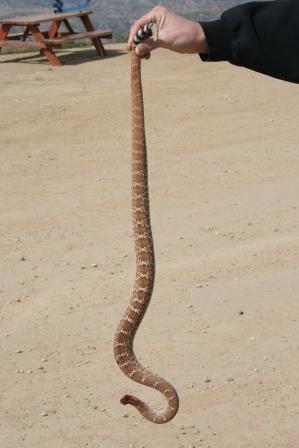 These types of boar will let you know if you have the right catch dogs or not.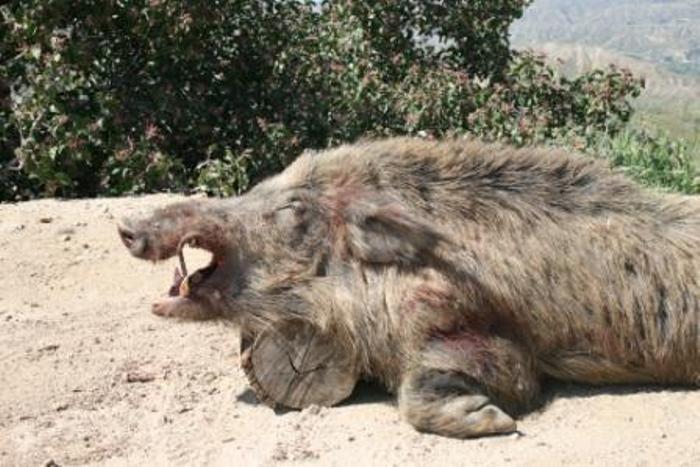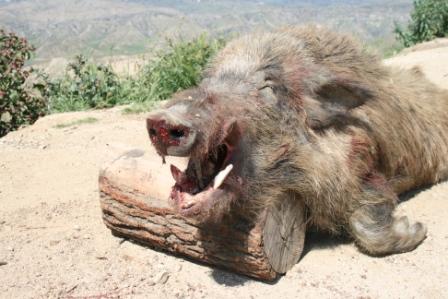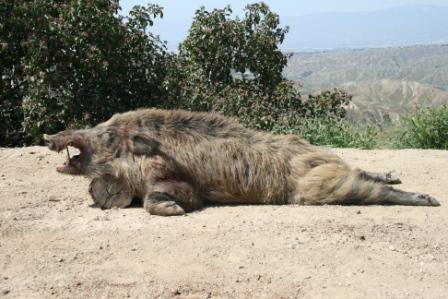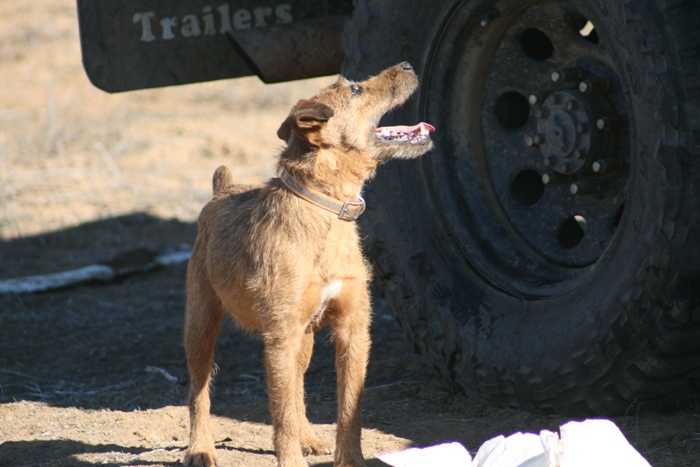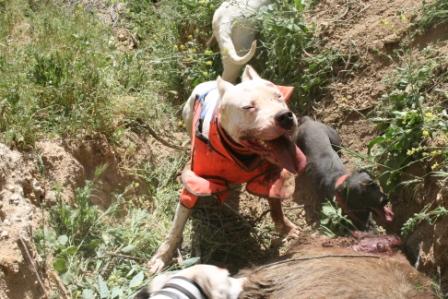 I got to "Gator" just in time. He was exhausted, had a mouth full of dirt, and his lips were curled up from being so tired. I still had to drag him back to the truck.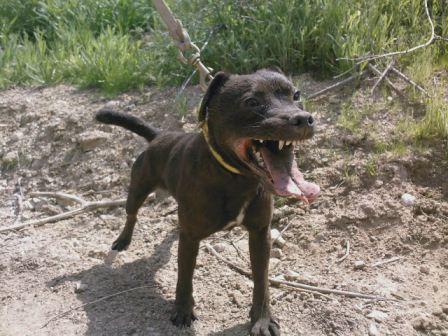 This den has been here for years, and I have found different types of animals using it from year to year.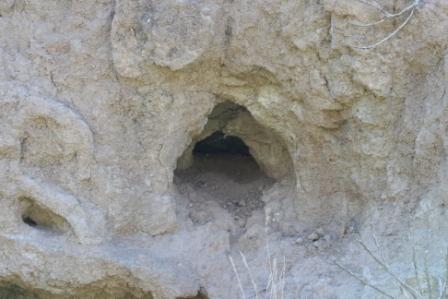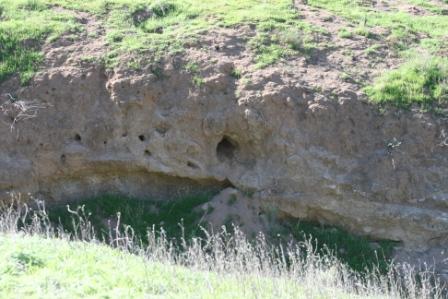 Coyote patrol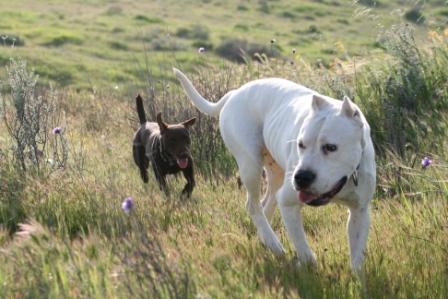 Patterdale pup, "Storm" standing next to "Mocha"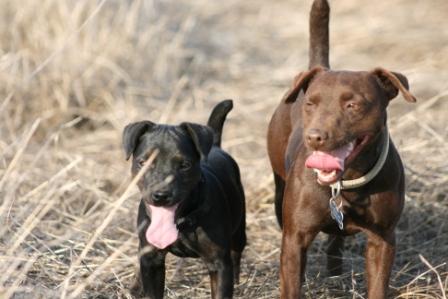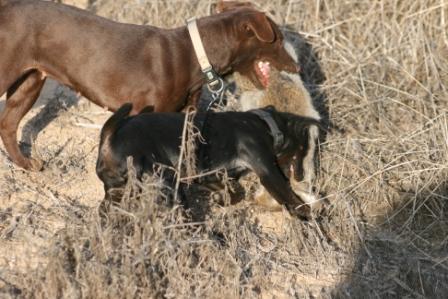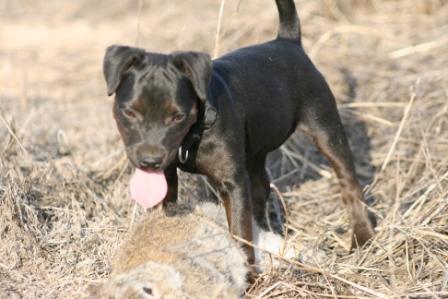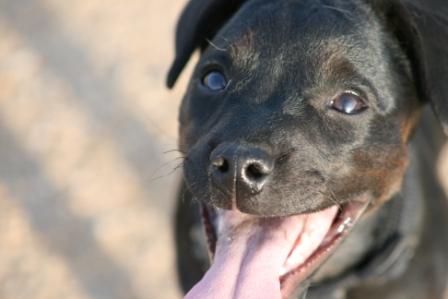 "Monster" and "Trouble" doing what they were bred for.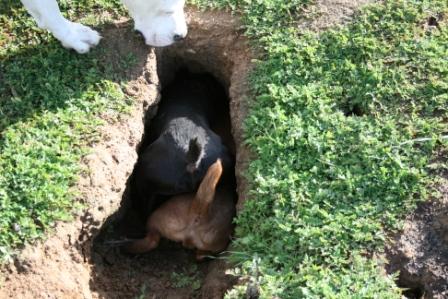 This coon lifted both of "Trouble's" front feet off the ground.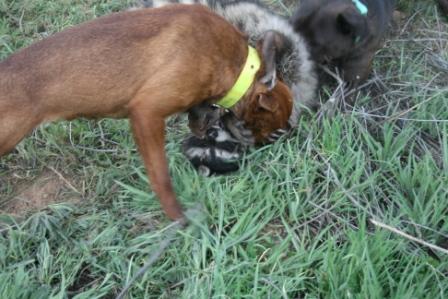 "Gator"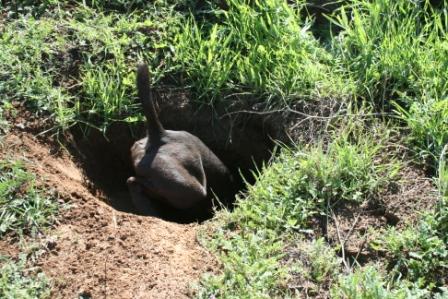 All of my dogos are expected to be able to run for miles.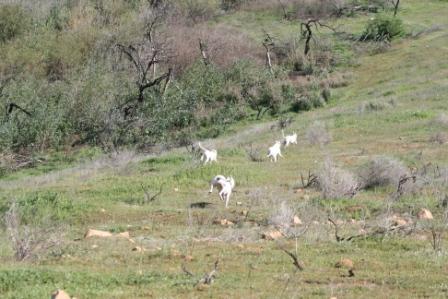 More rock hunting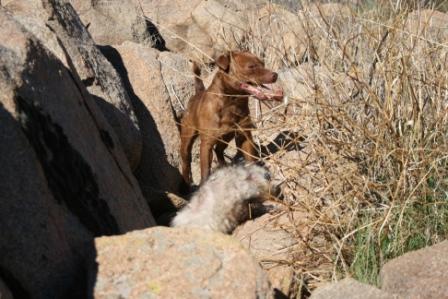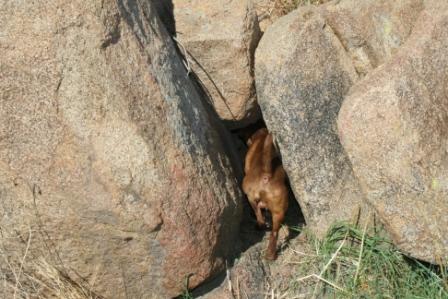 "Gator"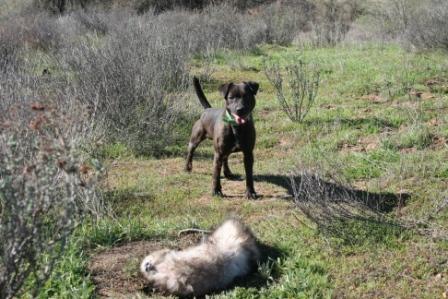 This boar ran up and over a mounain with bay dogs after him. I turned 2 Dogos and "Rocket" (greyhound x pit) out and they stopped him real quick.(03-01-09)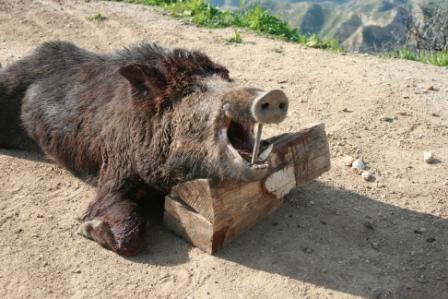 "Gator", "Monster", and Curs on a feral hog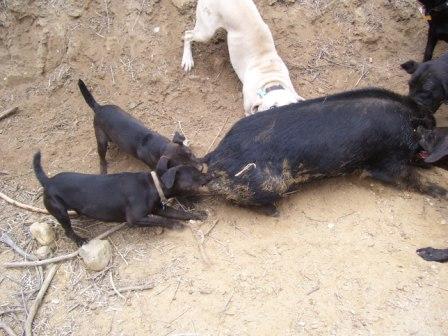 Pic below is of my Kemmer "Lucky" Cur after a bobcat encounter about 11yrs ago.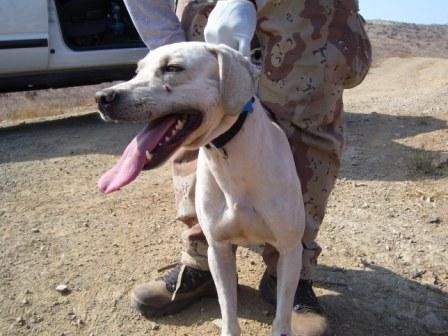 This mountain cur was my main find dog on boar and coyote, years ago.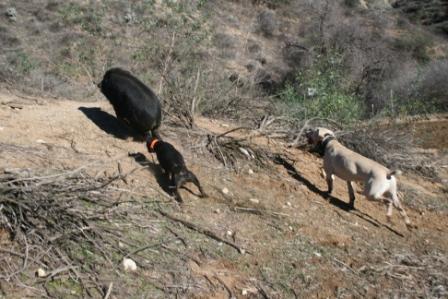 This cur dog had tracked this boar for about half a mile.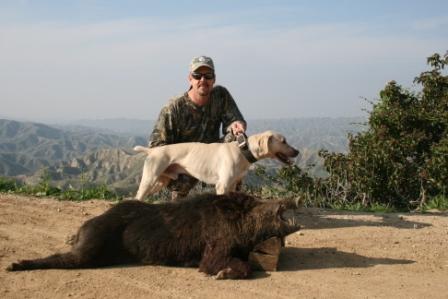 Dogo pup and a boar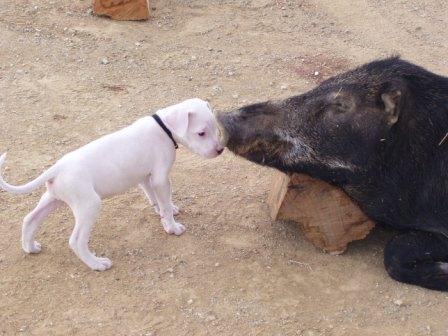 Dogo on a small meat hog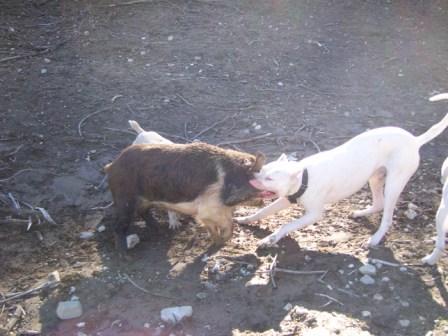 "Monster" stopping a hog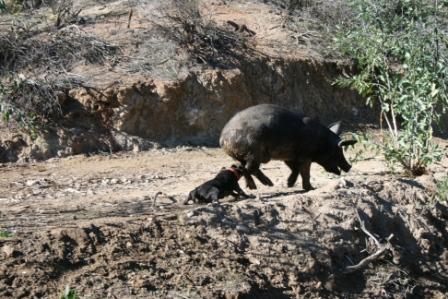 This monster was throwing dogs every where until the Dogos got there.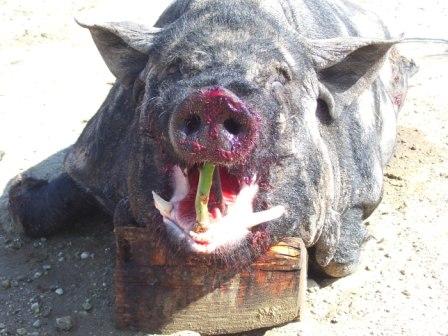 Monster, Gator and Trouble on a small boar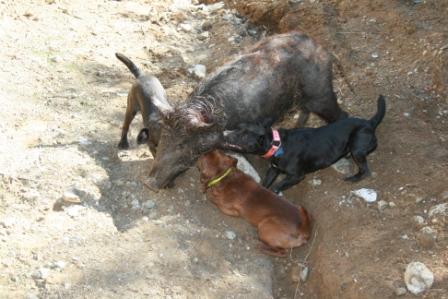 "Gator" with Curs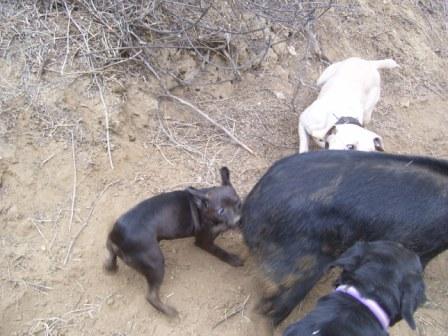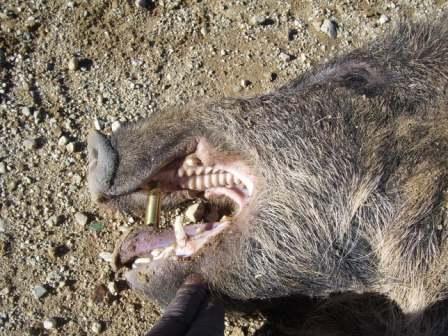 "Monster" located this critter under one of the fruit storage containers.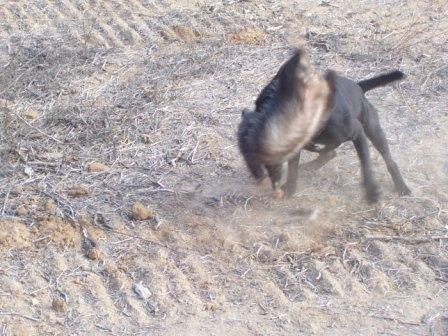 All of my dogs love kids.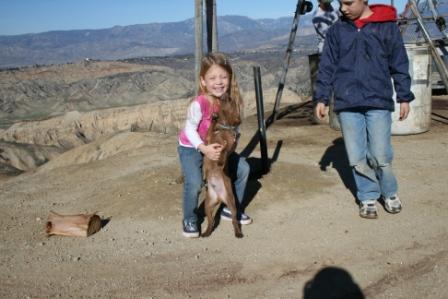 Look at the Dogos tail wag, he had never met this child before.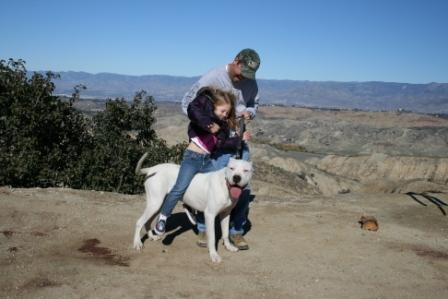 "Doba" on her first Russian Boar.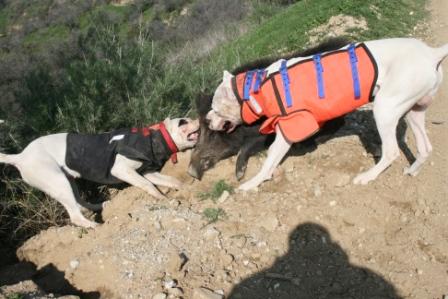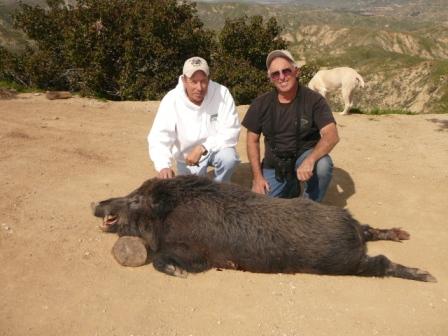 At the top of one of the many mountains.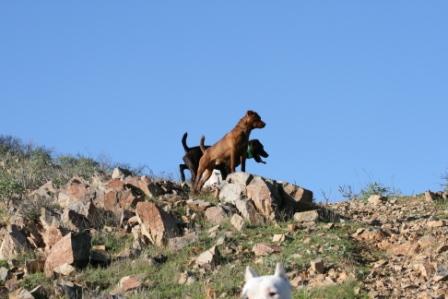 "Monster" entering a rock pile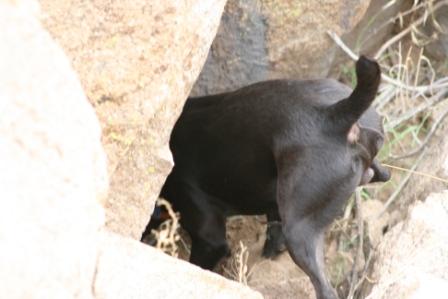 "Gator"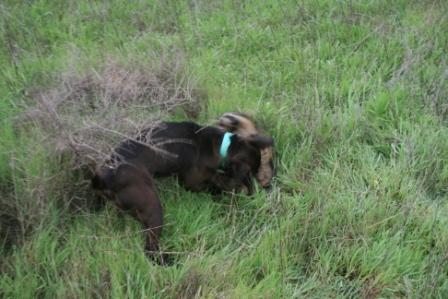 "Cocoa" and hog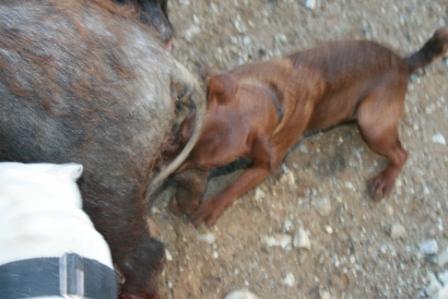 "Trouble" drawing a critter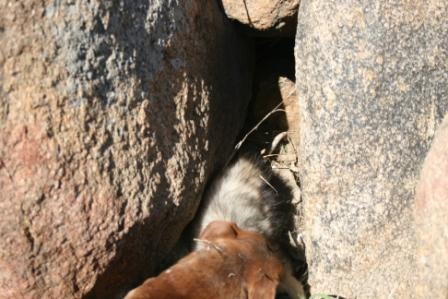 "Trouble", "Gator", "Cocoa" and "Mako" stopping a boar.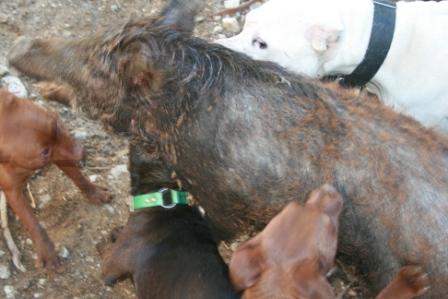 Patterdales running to a boar the curs have stopped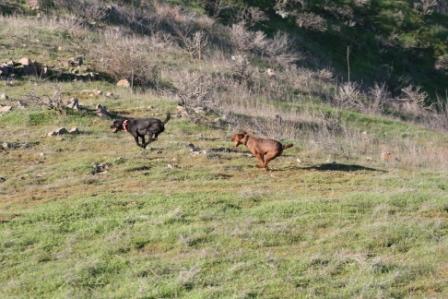 Pit x American Bulldog "Tank"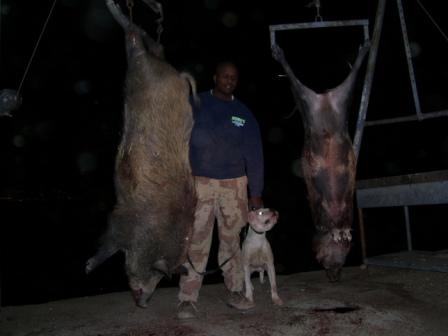 Male Dogo after a long hard catch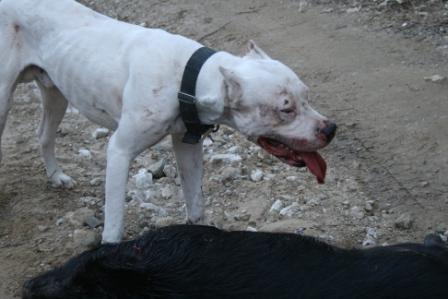 "Monster"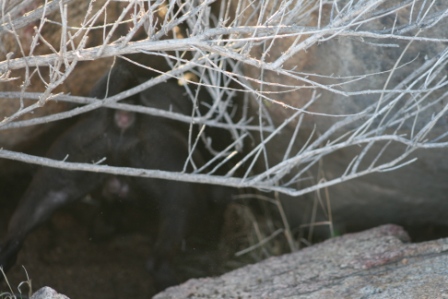 Below pic is of a coyote den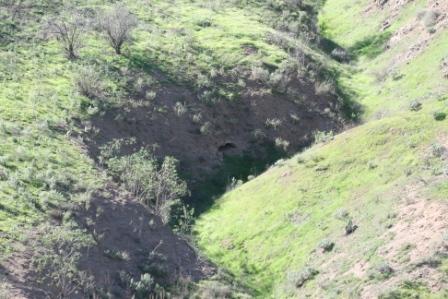 These hills keep my dogs in peak condition.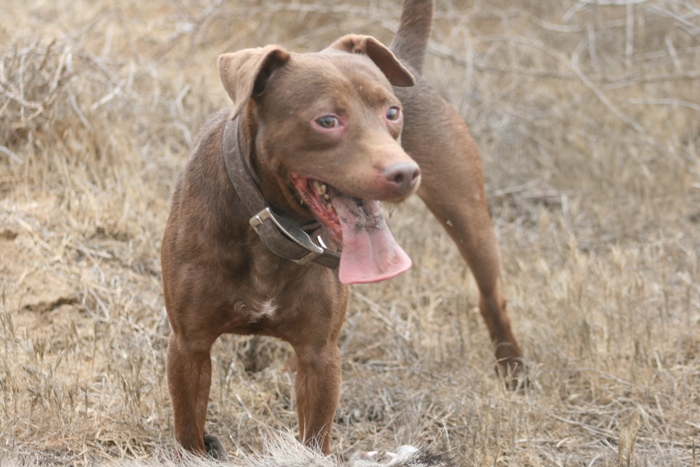 Even the orchards are in the hills.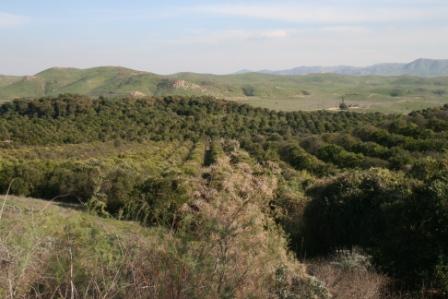 Rocket, Doba, Lucky, and Mako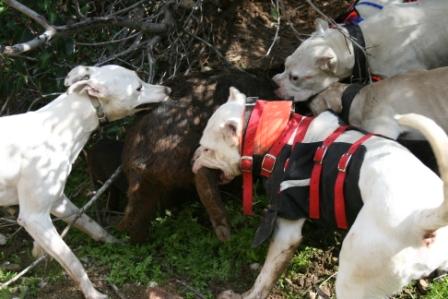 Nice Russian Boar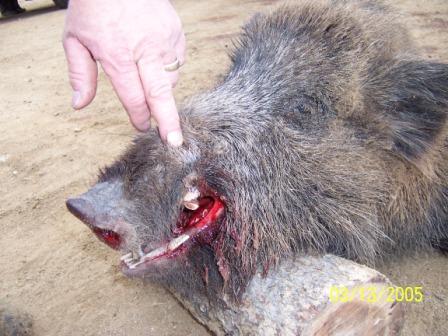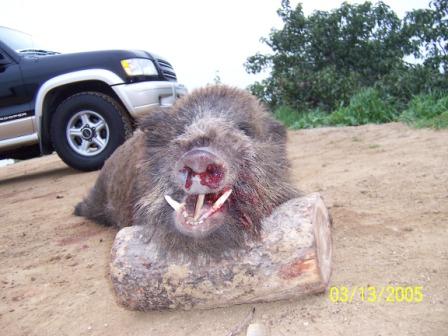 This dog has no reverse and works silent no matter what happens to him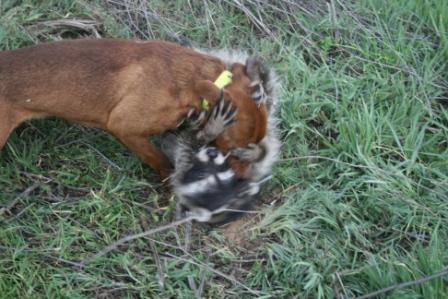 I had to winch rocks over with my truck to get to the dog and coon.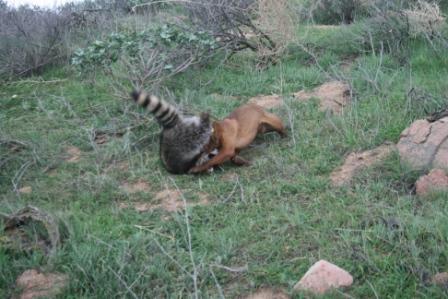 This boar was wounded by a hunter and then located thanks to the dogs.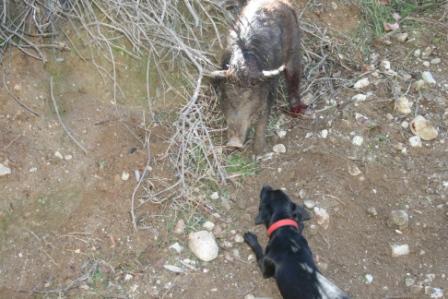 "Rocket" is a 10 month old Greyhound/Pit or Bully Lurcher (outstanding rear end dog)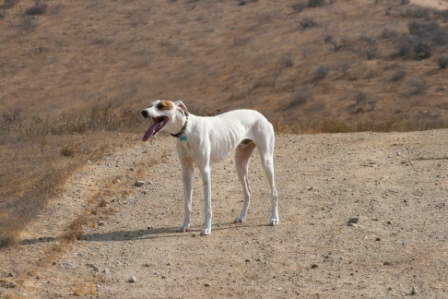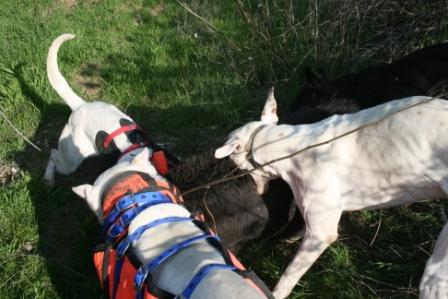 "Trouble" and "Gator"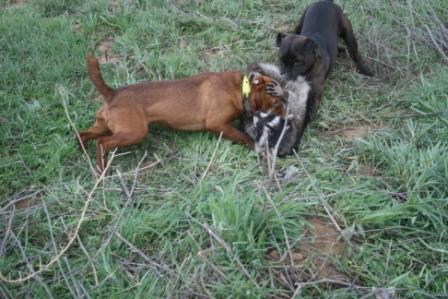 "Gator" pulled this coon out of a drain pipe near the orchards.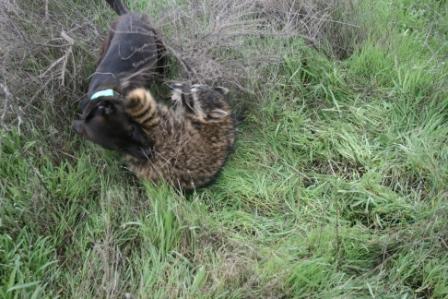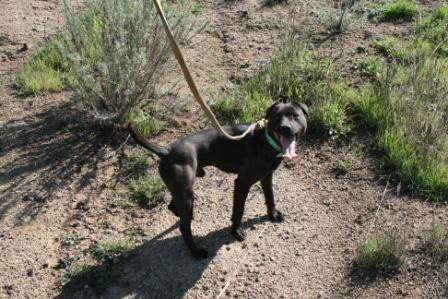 "Young Dogo and Mountain Cur on a small boar.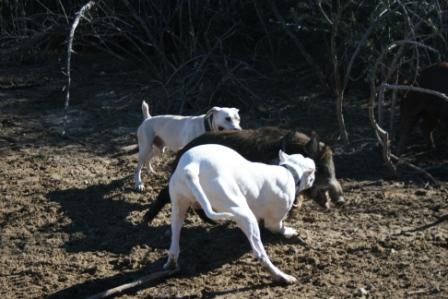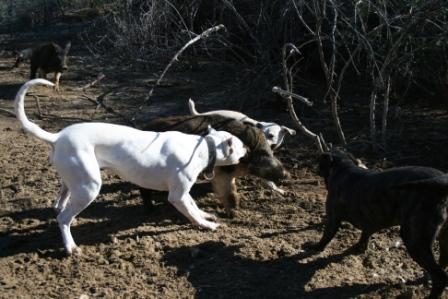 Trouble, Monster, and Gator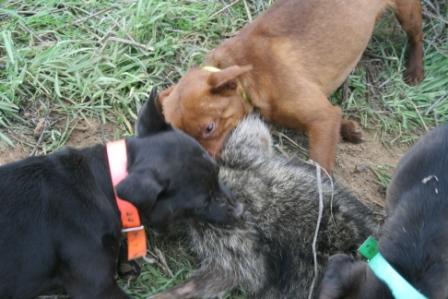 All of these hills have rocky areas like this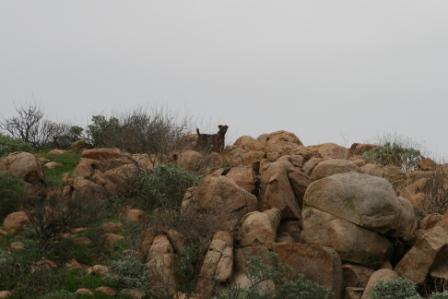 "Gator"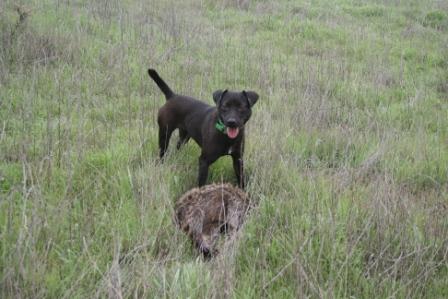 "Mako" and "Trouble"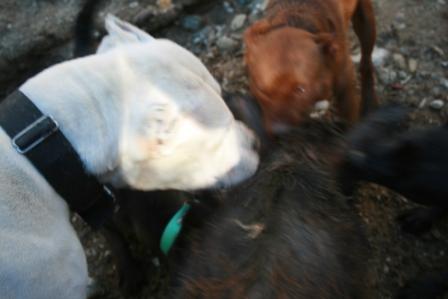 This Kemmer Cur was one of the best game finders I have ever seen.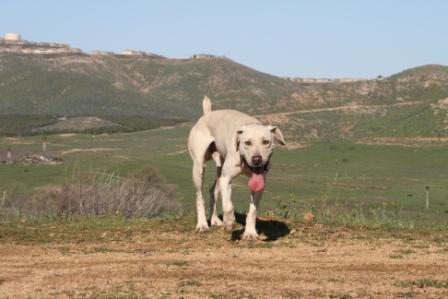 This Parker Cur, "Gunner" was a very well known boar dog R.I.P.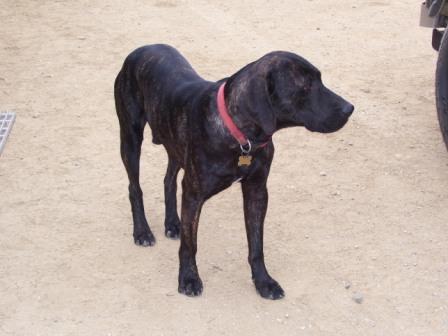 "Cocoa"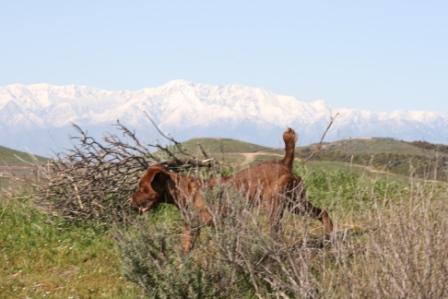 Doba, Rocket, and Mako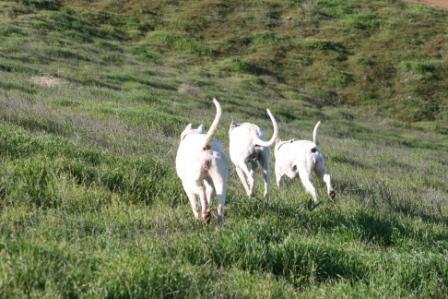 Dark rainy night, the black dogs are Parker Curs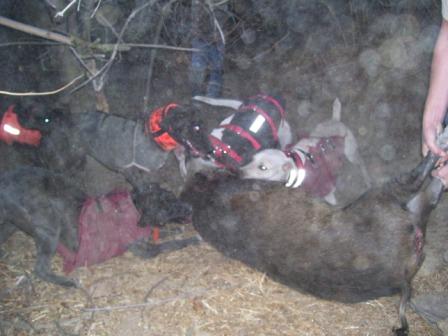 This boar had just about pulled the catch dogs(Pit/Ambull) cut collar off.